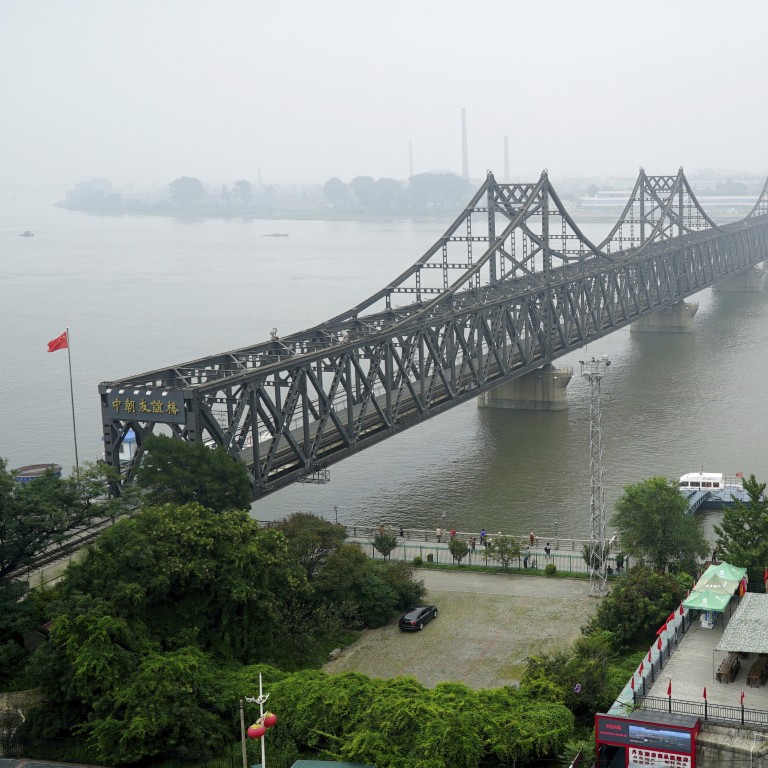 Coronavirus fears in North Korea as closed China border deals blow to economy
Poor health systems and the shutting of transport links with China, whom the North relies on for trade, is leaving the nation vulnerable, observers say
Meanwhile, there are doubts over the true tally of confirmed infections in North Korea, which has yet to report a single case
North Korea's dated health care system renders it totally ill-equipped to deal with the new
coronavirus
, aid workers say, as unconfirmed reports of infections within its borders cast doubt on the country's official tally.
The North, which shares a 1,500km land border with
China
, is yet to report any cases of the virus – which causes the diseases officially named
Covid-19
– that has spread to at least 26 countries and territories since first emerging in the Chinese city of Wuhan late last year.
Kee Park, a lecturer at Harvard Medical School who has made more than a dozen humanitarian trips to
North Korea
, said the impoverished country would struggle to manage an outbreak due to an antiquated health care system whose limitations have been exacerbated by
international sanctions
targeting its nuclear weapons programmes.
"Perhaps they can manage to detect and treat small numbers, but an outbreak could likely easily overload the health system," Park said. "Critical medical supplies are hard to import and vital equipment is unable to be repaired due to the difficulty in procuring parts."
Nagi Shafik, the former project manager for the World Health Organisation (
WHO
) office in Pyongyang, said North Korean authorities were poorly equipped and would need supplies such as masks, antivirals and antibiotics.
"I presume there are more items needed, especially when it comes to cleaning and sterilisation," said Shafik. "May I remind as well that many women and children suffer from malnutrition; these are factors that affect the immunity system and render humans more susceptible to infection."
More than 40 per cent of the population in North Korea, officially known as the Democratic People's Republic of Korea (DPRK), suffers from undernourishment, according to UN estimates.
The UN Sanctions Committee on Tuesday said it was standing by to grant humanitarian groups exemptions from sanctions that restrict the import of medical equipment such as ambulances, sterilisers and X-ray machines into the country – which has an estimated GDP per capita similar to that of Cambodia – without special approval.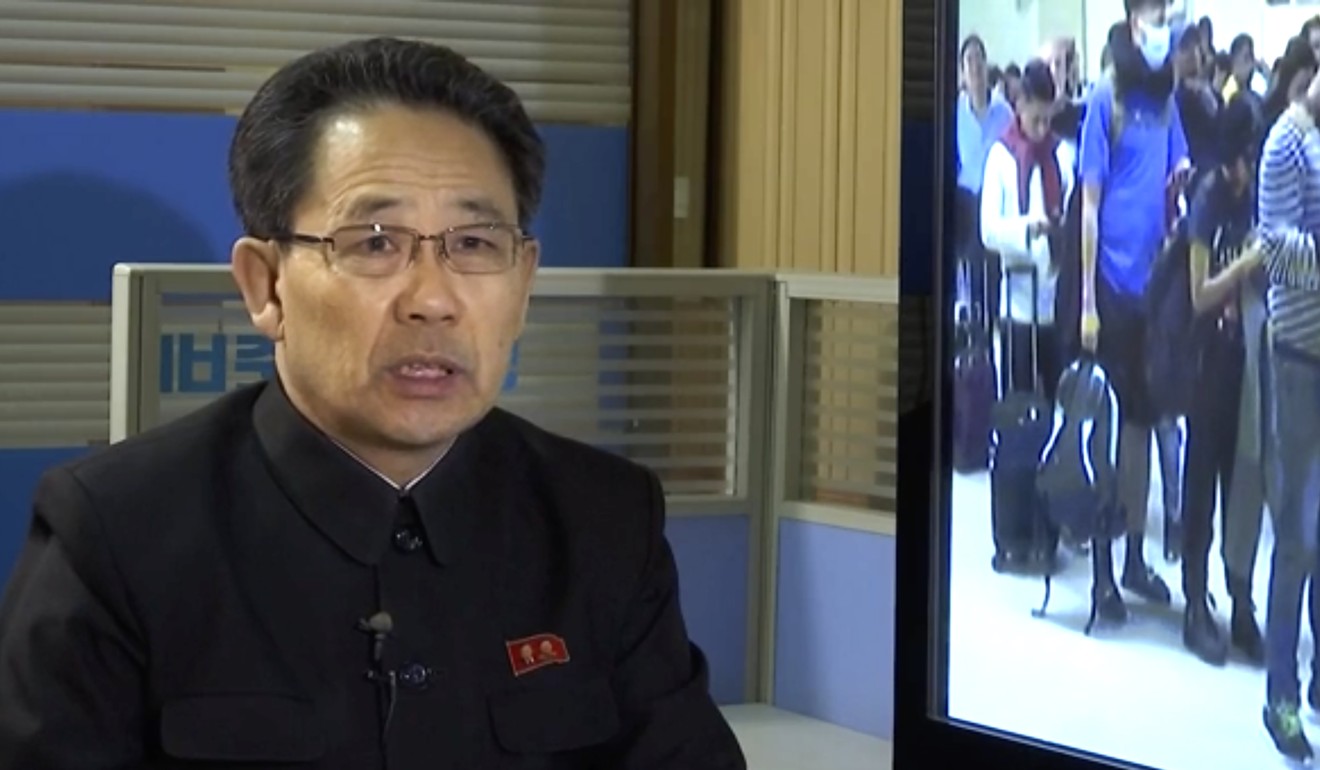 North Korean health ministry official Song In Bom last week told state media that the
coronavirus
had not spread to the country, which does more than 90 per cent of its trade with China, while cautioning that "civil awareness" was necessary to prevent an outbreak.
The North has responded to the coronavirus by
banning all tourists
, suspending road and rail links with China, and imposing a one-month quarantine on all foreigners arriving from the neighbouring country.
Pyongyang instituted similar restrictions during previous outbreaks of Ebola, Mers, and Sars, measures widely seen as a sign of the Kim regime's fear of a public health crisis threatening the legitimacy of its rule.
The severing of links with China is likely to deal a blow to the country's nascent economic recovery following contractions in recent years due to international sanctions and drought.
The North's economy grew 1.8 per cent in 2019 on the back of a strong harvest and smuggling to avoid sanctions, according to the UN Conference on Trade and Development, after shrinking 4.1 per cent the previous year, its worst contraction in over two decades.
"I would argue the border closures and the weakness of the system show the DPRK is not prepared to cope with an outbreak, but is also aware of this and thus taking significant measures to avoid the virus entering the country," said Nazanin Zadeh-Cummings, a lecturer at the Centre for Humanitarian Leadership in Melbourne whose research areas include North Korea.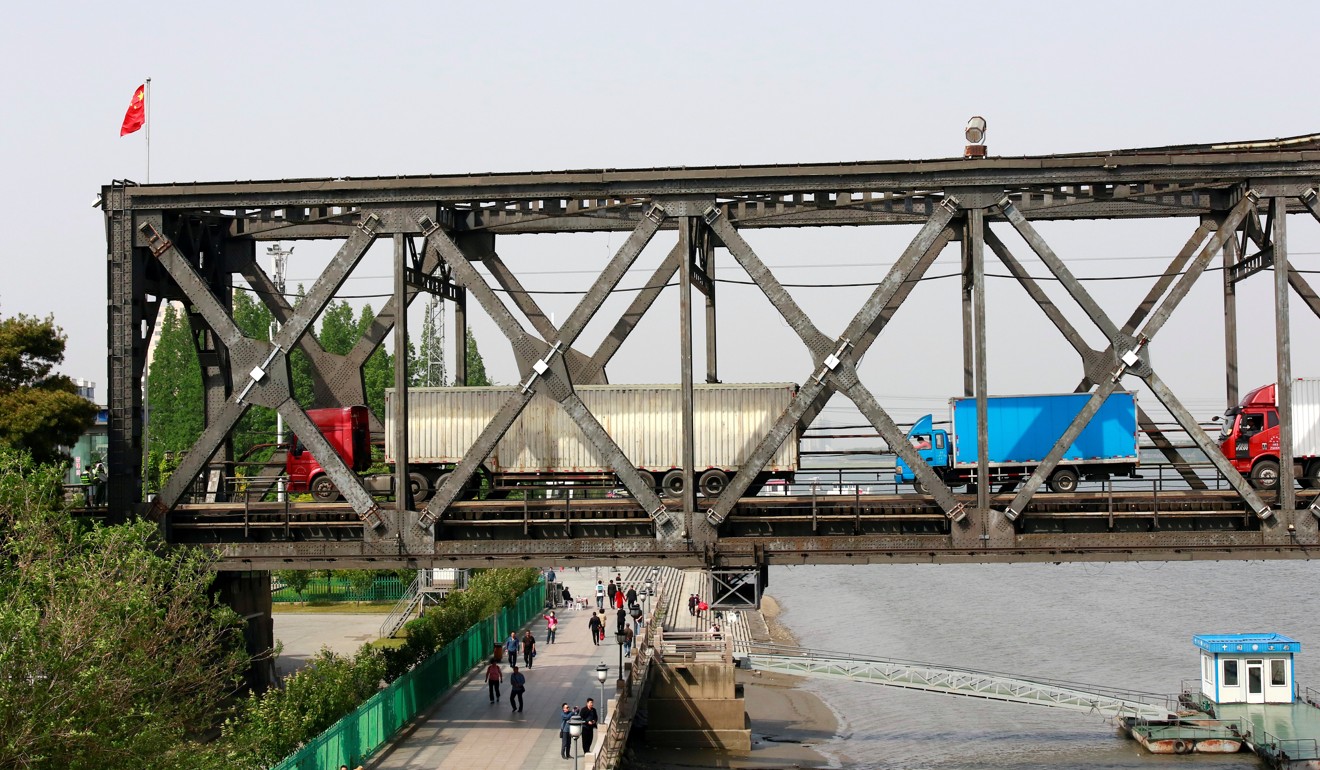 South Korean media outlets have cast doubt on the North's success in containing the virus, with reports claiming to have identified a number of confirmed or suspected infections inside the reclusive country.
A Pyongyang resident who had visited China was recently identified as the
North's first case
, the JoongAng newspaper reported last week, citing an anonymous source.
The Daily NK, a Seoul-based media outlet which works with citizen journalists inside North Korea, also reported that five people in the border city of Sinuiju had died after suffering fever, speculating that they had possibly contracted the coronavirus.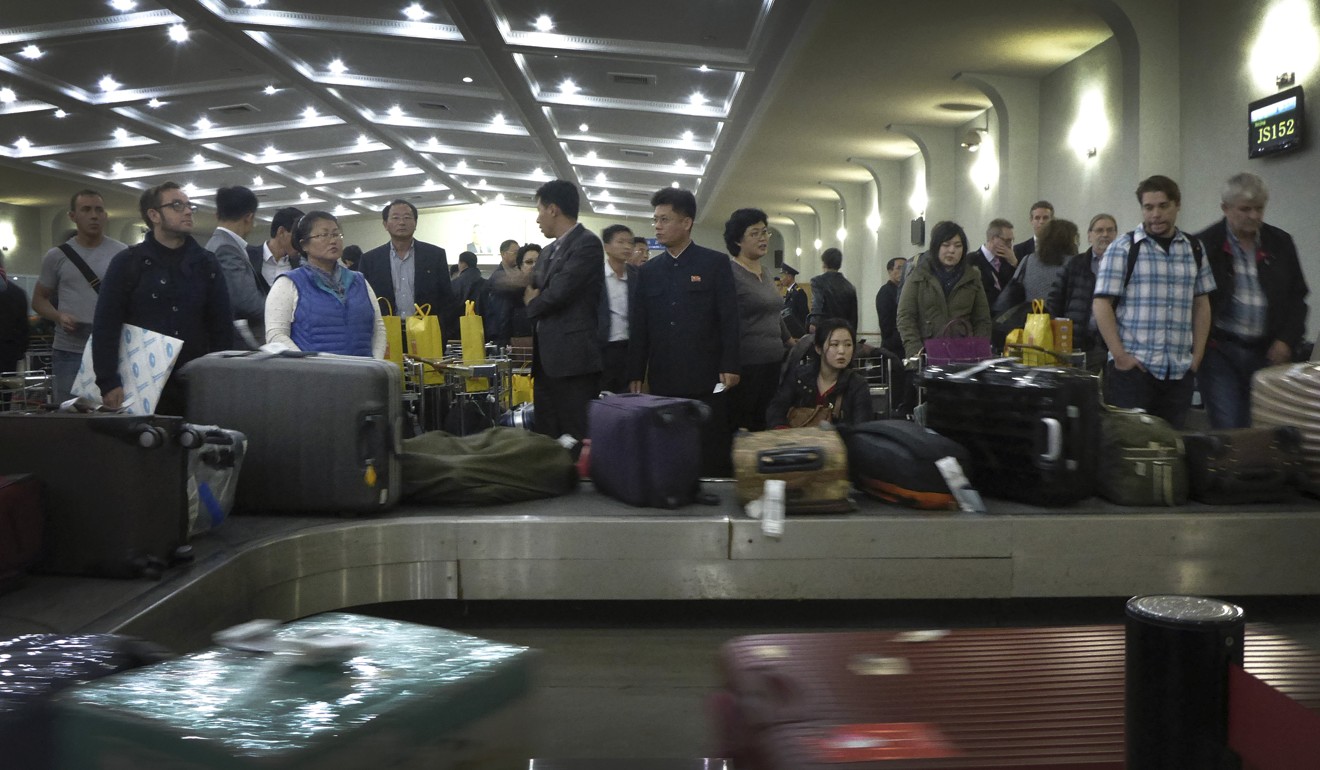 The autocratic North, now in its third generation of dynastic rule under
Kim Jong-un
, has no independent media and maintains a stranglehold over the flow of information into and out of its borders, making it difficult to verify developments in the country.
While news reports from inside the North are typically based on unnamed sources with a mixed track record for accuracy, the lack of transparency in the country has fuelled scepticism about its self-reporting on the coronavirus.
The North did not report any cases of infection during previous outbreaks of Ebola, Sars and Mers across the region, and authorities refused to acknowledge the country was suffering from famine during food shortages during the 1990s that are estimated to have killed between 240,000 and 3.5 million people.
At the height of the Mers outbreak in 2015, authorities infamously claimed to have developed a drug from ginseng that could cure Ebola, Sars, Mers and Aids. During the African swine fever outbreak last year, South Korean officials reported that Pyongyang's refusal to answer its calls for cooperation hampered efforts to stem the spread of the disease between the divided countries.
"You can multiply the global scepticism that meets Chinese government statistics on its coronavirus outbreak by a multiple of 10 when it comes to the reliability and transparency of any reports about coronavirus cases in North Korea," said Tim Peters, a Christian activist and founder of the Seoul-based non-profit Helping Hands Korea.
Peters said he believed unconfirmed reports of cases in the North were credible and probably represented just the "tip of the iceberg".
"The jangmadang markets and other venues where Chinese traders and North Koreans who've recently visited China for unofficial business are among prime candidates to transmit this virus in crowded stalls and covered markets with very poor ventilation and other poor hygiene conditions," he said, referring to the black markets relied on by most North Koreans to supplement the state's crumbling rationing system.
"Especially where winter crossings on the frozen Tumen and Yalu Rivers are so easy at this time of year, these are ideal conditions for transmission on the epidemic through small-time traders going both ways on these frozen rivers."
For a health system "running on fumes", the virus could end up being a perfect storm, Peters said.
"Pyongyang does not have the resources to build hospitals in 10 days nor transform stadiums into field hospitals overnight as its wealthy neighbour does," he said, referring to China.
"In fact, a typical 'gallows humour' joke in North Korea, as told us by refugees, is that North Korean hospitals can diagnose your problem, but are only able to treat you if you're able to pay medical authorities under the table."
The coronavirus has so far claimed at least 1,115 lives and sickened more than 45,000 people, most of them in mainland
China
. Jilin and Liaoning provinces, which both share a border with the North, have confirmed about 200 cases. Neighbouring
South Korea
, which is largely sealed off from the North by a heavily militarised border, has confirmed at least 28 infections so far.
WHO representative for North Korea Edwin Ceniza Salvador said on Tuesday that the global health agency was working with the country to respond to the
outbreak
, and at its request had provided chemical agents for virus-testing, and supplies such as goggles, gloves, masks, gowns.
"DPR Korea, like other countries, is taking measures to protect the health of its people," said Salvador.
Kee Park said that while he considered reports of coronavirus cases in the North to be "rumours" at present, North Korean authorities were unlikely to have adequate resources to test for the virus themselves.
"The possibility of novel coronavirus being discovered inside North Korea cannot be ruled out despite strict measures," he said.
Nagi Shafik said, however, that he believed authorities would report any known cases to the
WHO
, although he acknowledged they may lack adequate resources to diagnose the virus.
"From past experience, I tend to believe that, should they have cases, they will declare," he said. "We have noticed that there was more openness and transparency about data."