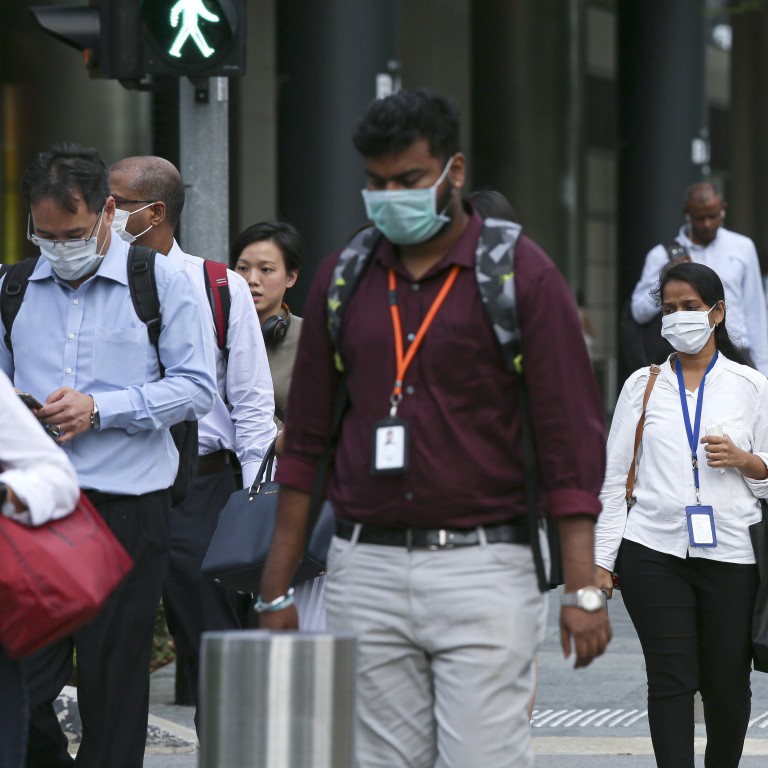 Coronavirus: will Singapore be next on Philippines' travel ban list?
Mainland China, Hong Kong and Macau are already subject to the ban, which heavily restricts two-way travel
A risk assessment will be carried out to determine whether Singapore is included, the health ministry said, though the foreign secretary's opposed
The Philippines
is considering banning travellers from
Singapore
in an effort to halt the spread of the
deadly coronavirus
, its health chief said on Friday, prompting Manila's top diplomat to express his opposition to the move.
The order also bars Filipinos, except those with dual nationality, from travelling to the affected areas.
On Friday, Philippine Health Secretary Francisco Duque III told local media that a risk assessment he expected to be based on "independent" and "objective" criteria was being carried out to decide whether to include Singapore in the ban – and possibly exclude Hong Kong.
Reports on Friday indicated the Philippines would remove the ban on visitors from Taiwan, according to comments by a senior Philippine official and Taiwan's official news agency.
The Philippine official said the decision had been made but declined to be named until the agreement was signed. Taiwan's Central News Agency cited an unnamed source in the Philippines as saying the ban would be lifted.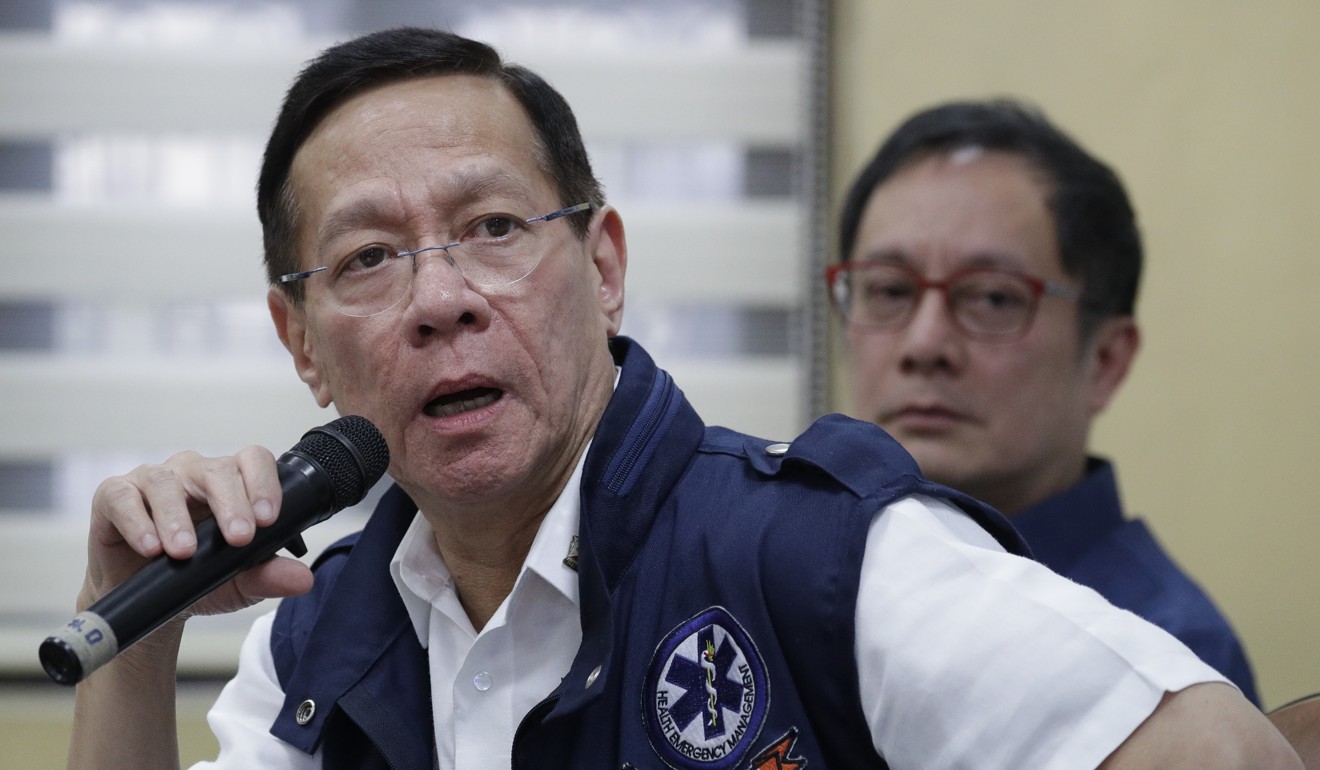 Countries such as
South Korea
,
Israel
, Kuwait, and Qatar have already advised their citizens to avoid travel to Singapore.
Duque's announcement comes after he said on Thursday that Taiwan's inclusion in the Philippines' travel ban was "subject to periodic reassessment" after Taipei warned of countermeasures if Manila did not lift restrictions.
Duterte has insisted the ban will remain in place as long as "danger persists" and that it is not related to political concerns such as the one-China policy, under which Beijing considers Taiwan part of its territory.
Philippine Foreign Secretary Teddy Locsin Jnr on Friday said he would not support extending the ban to Singapore, arguing restrictions should hinge on a country's ability to contain the outbreak rather than the number of infections, and that the 200,000 or so Filipinos based in the city state should not be ignored.
"We must look at the sturdiness or flaccidity of a country's demonstrated health and disease containment capability before so much as thinking of any action regarding access to and from it," Locsin said on
Twitter
. "Most countries now afflicted appear to have sturdy systems; ours is still a question mark."
The Philippines has confirmed 3 cases of coronavirus so far, including one fatality, while Singapore has identified 58 infections, including eight new cases on Thursday.
Almost one in every 20 Philippine nationals working abroad is thought to be based in Singapore, The Philippine Star newspaper reported, citing a 2018 Survey on Overseas Filipinos by the Philippine Statistics Authority.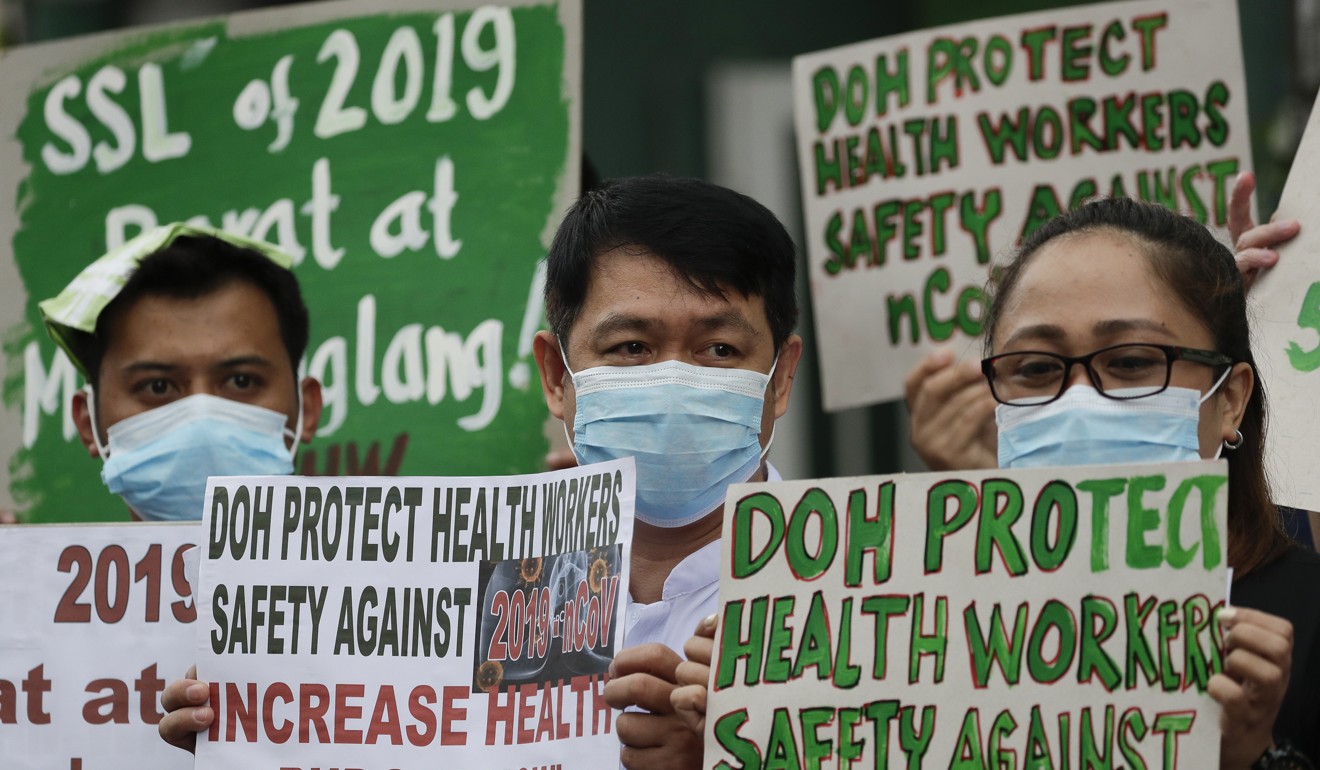 Singapore is also reportedly one of the Philippines' top sources of international tourist arrivals, with close to 170,000 Singaporeans visiting each year between 2016 and 2018, the newspaper said, citing data from the Department of Trade and Industry.
Covid-19, as the coronavirus at the heart of the current outbreak has been named by the
World Health Organisation
, has so far claimed 1,383 lives and infected more than 64,000 people, most of them in mainland China, since emerging in the Chinese city of Wuhan in late December.