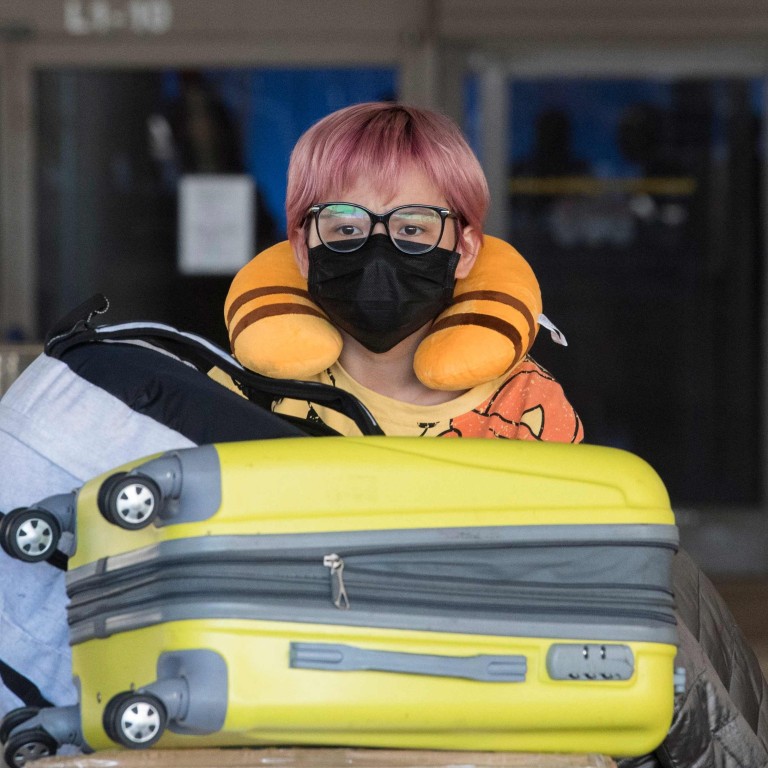 Coronavirus: time to admit that like flu, Covid-19 is here to stay?
Some experts think it is futile to spend resources on trying to isolate every case of the virus, saying people with mild symptoms should recover at home
Others say that is tantamount to giving in and admitting it is a permanent problem
D
octor Cameron Kaiser
, head of public health in California's Riverside County, population 2.4 million, said there was much uncertainty when his team was tasked with quarantining the first group of Americans evacuated by the State Department from Hubei province, China, the centre of the
coronavirus outbreak
.
There was still a lot they didn't know about the severity of the virus, Kaiser said, but they needed to help the group return home. "Some things you just have to do," he said. "You figure it out as you go along."
In partnership with the Centres for Disease Control and Prevention, Kaiser and his team held 195 people, among them the American diplomats typically stationed in Wuhan, at Riverside's March Air Base for two weeks, constantly monitoring them for signs of the virus and keeping them from contact with the surrounding community, all while trying to keep the atmosphere as normal as possible for the evacuees.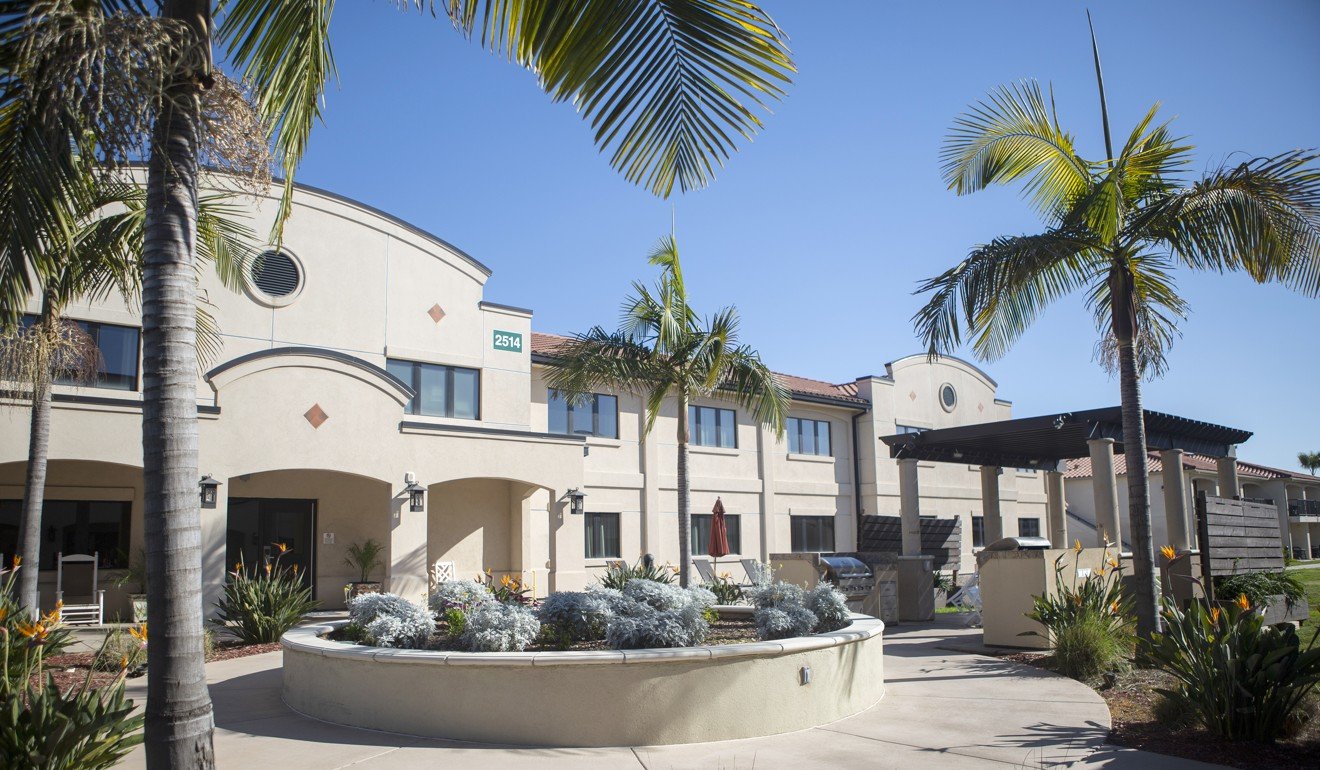 There was extensive paperwork for them to fill out and multiple daily temperature checks, but there were also Zumba classes and toys for the children.
When the group was officially cleared to leave the base, they tossed their surgical masks in the air like students on graduation day.
Their stay on March Air Base is part of the largest quarantine effort the US has mounted in 50 years.
The Pentagon has approved the establishment of 11 quarantine centres at military bases near major US airports as part of a nationwide effort to prevent Covid-19, the disease caused by the virus, from spreading within communities. Hundreds of Americans evacuated from China remain in quarantine on bases in Nebraska, Texas and California.
The health authorities in Singapore had, as of Friday, confirmed 67 cases of infection and identified 1,368 close contacts. Of the 1,247 who are still in Singapore, 1,234 have been contacted and are being quarantined or isolated. Efforts are ongoing to contact the remaining 13 close contacts.
In
Hong Kong
, hundreds of suspected cases have likewise been isolated and their contacts tracked. This effort has added to the burden flu season already places on their health care systems. Singapore has even enlisted its police force to help track the contacts of patients, and at least 200 officers have been deployed across the nation to provide security at quarantine centres.
But experts warn that these types of efforts place an enormous strain on local health care systems, and still might not fully contain the spread of the virus.
Not all efforts have been as successful as the March Air Base quarantine – two cases have broken out in a quarantine centre at San Diego's Air Station Miramar.
The drain on resources raises a question polarising public health experts and officials around the world: when is it time for the authorities to broaden their focus from emphasising containment of the virus and isolating all possible cases to limiting the damage it causes?
This switch, to what health experts call a mitigation-focused approach, would free up limited space in hospitals, as well as medical staff, equipment and supplies for treatment of the most severe cases.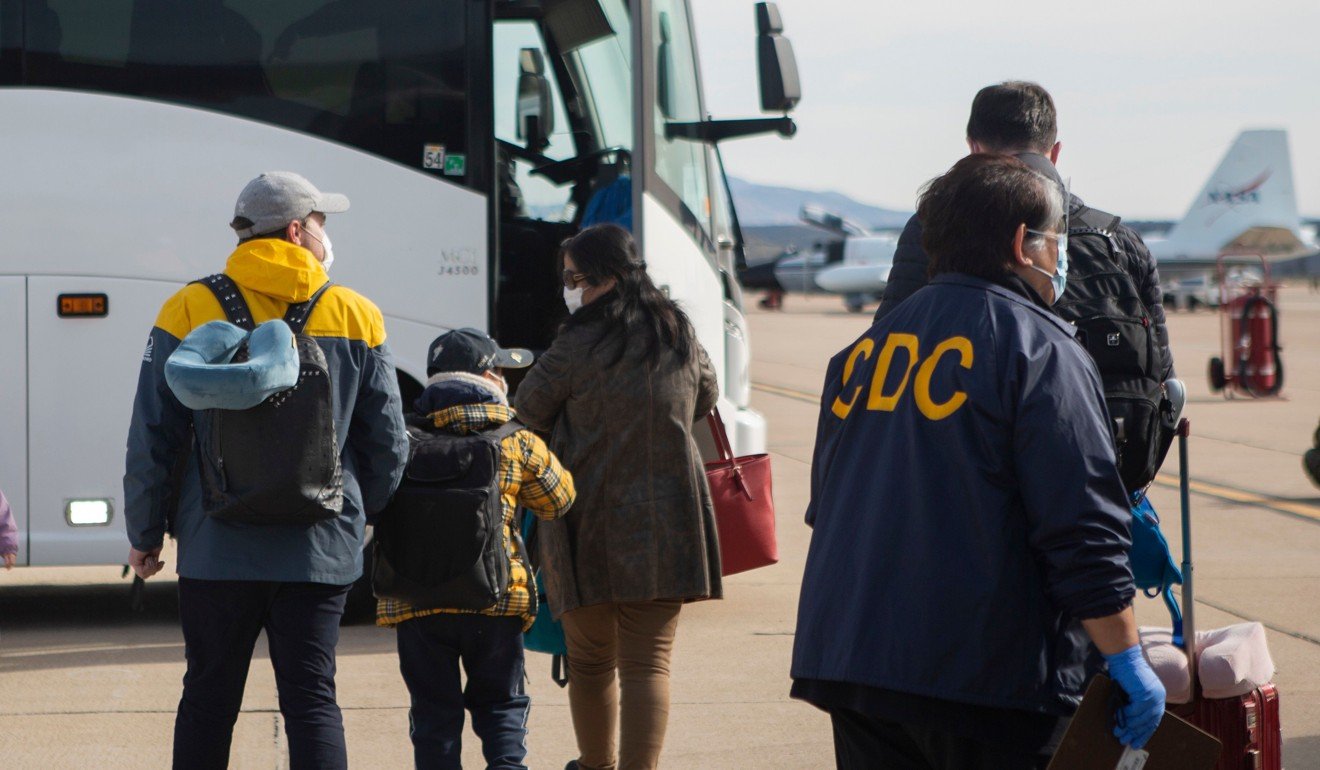 But some experts say changing tack – which would mean those with milder symptoms recovering at home as they would from the common flu – is tantamount to giving up the fight and consigning society to the existence of a mild strain of Covid-19 in the long term.
Singapore Prime Minister Lee Hsien Loong raised the possibility last weekend
that if cases continued to increase, his country could move to let hospitals focus only on the most vulnerable patients, rather than risk overwhelming the health care system by hospitalising every patient. On Friday, he said the country was not yet at the point where it would change its approach but was watching the evolving situation closely.
He added: "Even if we completely shut down Singapore, it doesn't mean that all the cases will disappear and everybody will be all right.
"You will have visitors, they will come in … you can't be sure that you will not have a disease still continuing to develop."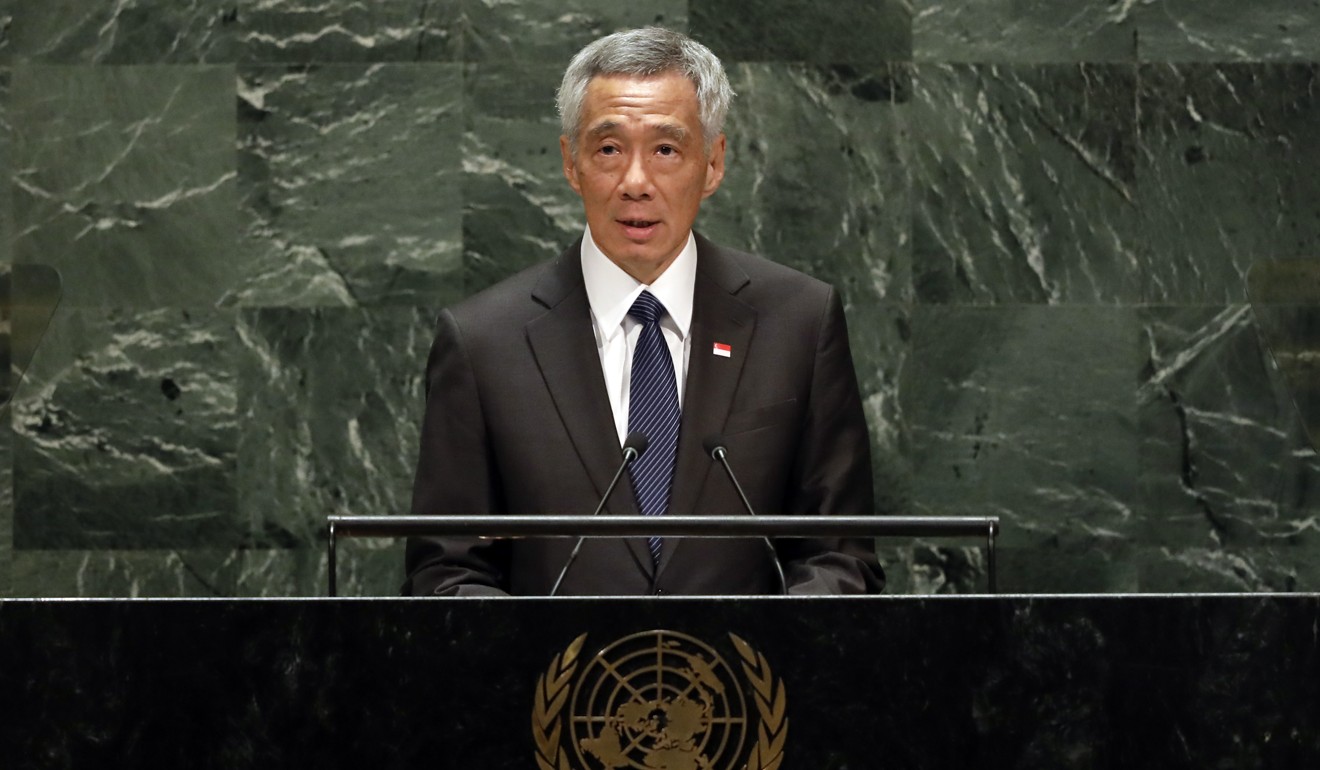 Jennifer Nuzzo, senior scholar at Washington's Johns Hopkins Centre for Health Security, said individual local health care systems might not have the capacity to isolate and monitor all suspected cases. She pointed out that the
World Health Organisation
had said as many as 80 per cent of Covid-19 cases were mild.
More than a hundred health care staff had reportedly worked to trace the close contacts of one of the first US cases of the virus, Nuzzo said.
"That just doesn't scale," Nuzzo said, adding that this drained already stretched health care systems of personnel and equipment needed elsewhere.
But Leong Hoe Nam, an infectious disease expert at Mount Elizabeth Novena Hospital in Singapore who worked on the frontline of the nation's Sars outbreak in 2003, said there wasn't yet enough data for governments to switch to mitigation mode, though it was good communication on the government's part to flag it to the public early.
Leong said the authorities should keep up containment policies or risk more widespread transmission of the virus. Leaving mild cases to recover at home effectively meant that a mild form of the virus would exist in the long term, Leong said.
"If we go down this route, it will be akin to surrendering," Leong said. "We should try to hold on to the fight as long as possible."
Public health experts said adopting a mitigation approach was a workable strategy only if officials could be sure that fatality rates of Covid-19 were low. But with the numbers of cases passing 44,000 and mainland China reporting 240 deaths on a single day this week, scientists have yet to pin it down.
Experts have described the disease as less severe than Sars, which was fatal in about nine per cent of cases, but more deadly than the common flu. Though less than one-tenth of one per cent of people who contract the common flu die from it in a typical flu season, the virus is so widespread that it is still responsible for hundreds of thousands of deaths worldwide every year.
The World Health Organisation (WHO) has said it is not necessary to cut off trade or travel with China to curb the spread of the virus. But the WHO has come under criticism from some international experts who say it has not advocated stricter measures to avoid isolating Beijing.
In the meantime, many countries have not heeded that advice from the WHO, and have pushed ahead with containment measures that include restricting entry for recent travellers to China – and in some cases barring entry altogether for anyone who has recently been there.
China has placed roughly 60 million people in Hubei province under lockdown conditions, a scale unprecedented in history. While the WHO has praised the move as a service to prevent a wider global outbreak, some international experts have said the measures are extreme and only minimally effective.
But owing to the prevalence of mild cases as well as evidence that it could be contagious during its incubation period, Covid-19 had proven more difficult to contain than Sars, said Hitoshi Oshitani, professor of virology at Tohoku University.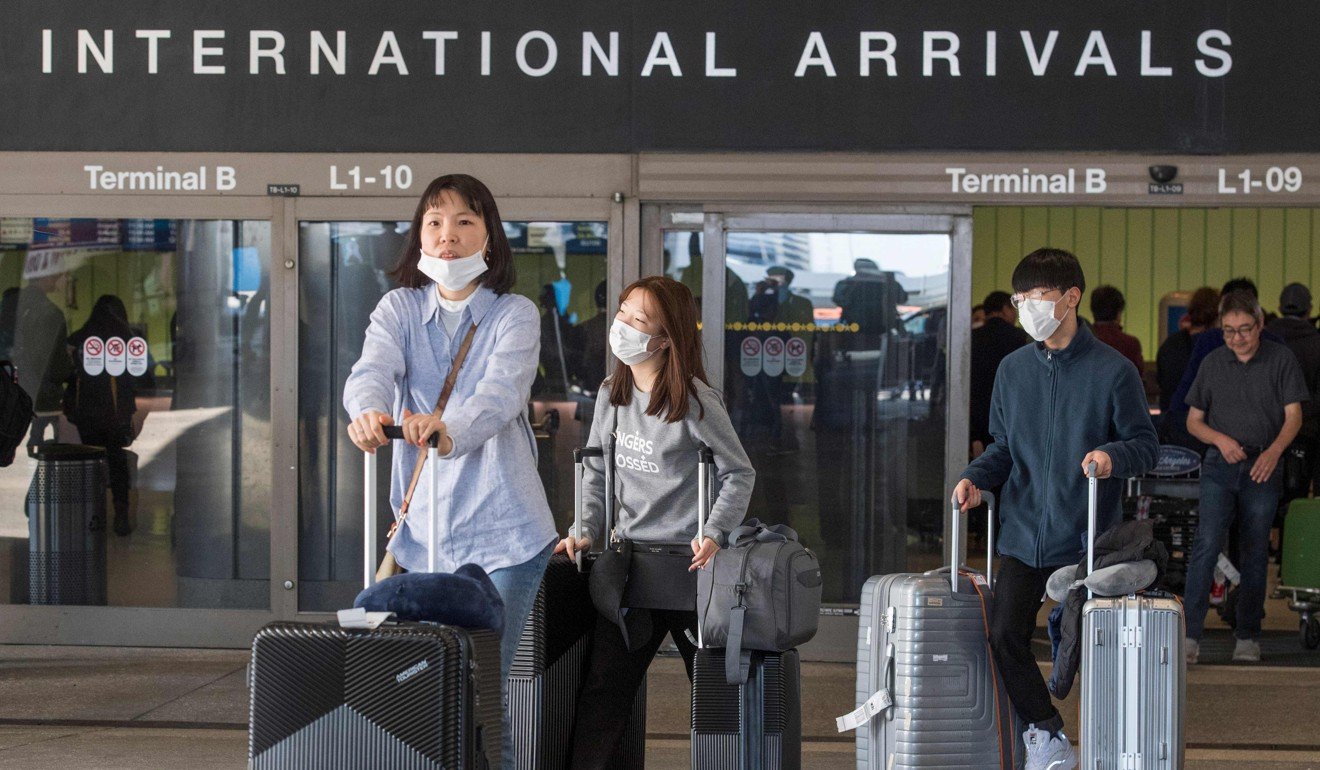 In a commentary for Channel NewsAsia, Oshitani said China was more connected to the rest of the world than it was in 2003: "While Sars spread to more than 30 countries and areas within eight months, the novel coronavirus has spread to more than 20 countries within one month."
Though containment measures like quarantine and travel restrictions may be limited in their effectiveness at curbing the eventual spread of the outbreak, experts say they buy time for scientists to develop antiviral treatments and vaccines.
Eric Feigl-Ding, epidemiologist and health economist at the Harvard Chan School of Public Health, said estimates suggested it could be up to a year before a vaccine was ready, though testing should begin soon.
Director of the Centres for Disease Control and Prevention (CDC) Robert Redfield told health news site Stat: "We're not going to be able to seal this virus from coming into this country. [But] we do gain time by prolonging the containment phase as long as we can."
The WHO this week continued to push for containment. Former CDC head Thomas Frieden said governments should push on with containment for as long as they could, while preparing for a scenario in which a milder form of the virus had a long-term presence.
"The major question right now is: is this going to be controllable like Sars, which as far as we know is gone, or is it going to be like flu or the common cold that circulates regionally indefinitely," Frieden said on Wednesday at the Council on Foreign Relations in New York. "We have to assume it can be stopped, while also planning for what we can do to better manage and mitigate it if it can't be completely stopped."
Feigl-Ding at Harvard said right now most cases of Covid-19 were unresolved: "In some cases, people have been sick for two or three weeks. When people are sick for that long, it really taxes the health care system."
The CDC's Redfield said it was highly likely the US would have to transition to mitigation as a public health strategy at some point.
California doctor Kaiser said the question of whether to allow mild cases to recover outside the hospital setting was incredibly difficult for governments and officials.
"What we're really asking is how bad we should allow it to be – how many deaths are acceptable?" Kaiser said. "That's not just a medical question, it's a political question. It's not a decision I'd like to be facing personally." ■
Purchase the China AI Report 2020 brought to you by SCMP Research and enjoy a 20% discount (original price US$400). This 60-page all new intelligence report gives you first-hand insights and analysis into the latest industry developments and intelligence about China AI. Get exclusive access to our webinars for continuous learning, and interact with China AI executives in live Q&A. Offer valid until 31 March 2020.