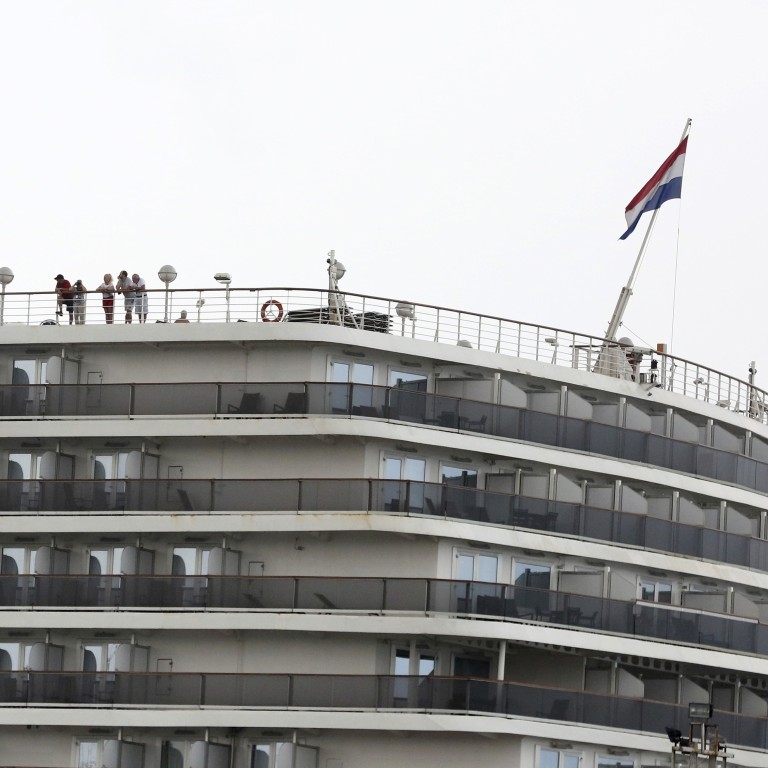 Malaysia: all MS Westerdam passengers have left, except US national infected with coronavirus
The health ministry has the confirmed the departure of the 144 other passengers who took a flight to Kuala Lumpur
The MS Westerdam cruise ship was turned away by five ports last week before being allowed to dock in Cambodia
All passengers of the cruise ship that was found to be carrying a woman infected with
Covid-19
have left
Malaysia
except for an 83-year-old American passenger, the health ministry said on Monday.
The MS Westerdam, run by Holland America Line, was turned away by five ports last week before being allowed to dock in Sihanoukville,
Cambodia
, after which 145 passengers caught a flight to Malaysia.
The American passenger tested positive for the coronavirus upon landing after setting off the airport's thermal scanners, leading Malaysia Airlines to cancel the other flights chartered by the cruise line.
Malaysia's Deputy Prime Minister Wan Azizah Wan Ismail announced that the government would no longer allow any cruise ships that had left or transited through China to enter Malaysia, a decision the Malaysian Association of Tour And Travel Agents (Matta) praised even as domestic tourism struggles through a slump over fears of Covid-19.
Wan Azizah had previously said Malaysia Airlines flights had been chartered to transport some of the Westerdam's passengers from Sihanoukville to various destinations via Kuala Lumpur, but since the report of the woman's infection, the flights would no longer continue.
Although the cruise segment was "very crucial" to tourism, Matta president Tan Kok Liang said, "we concur with the deputy prime minister simply because we do not want to see outbreaks".
"If Malaysia shows the world it is a safe destination, the industry will recover and visitor confidence levels will be high," he said. "It is a short-term thing with positive impact. Being prudent and cautious is good for the nation as a whole."
Last week, the Tourism, Arts and Culture Ministry reported losses of 3 billion ringgit (US$723 million) due to the Covid-19 outbreak. Fears of the coronavirus have caused regulators to warn of slower growth in the first quarter, while the government has said it would draft a stimulus package for the tourism, retail and aviation industries to offset its impact.
The government has maintained that Malaysia – which has a total of 22 confirmed Covid-19 cases, with 13 patients still receiving treatment in hospitals – is still safe to visit.
Port Klang Authority general manager Captain K. Subramaniam last week told reporters measures were being taken to ensure passengers from cruise ships were carefully screened before disembarking.
The port sees over 150 calls from cruise ships a year, bringing in close to 350,000 passengers.
"This industry is big and we know it's difficult times now," he said on Thursday, after Transport Minister Anthony Loke Siew Fook inspected the main cruise terminal.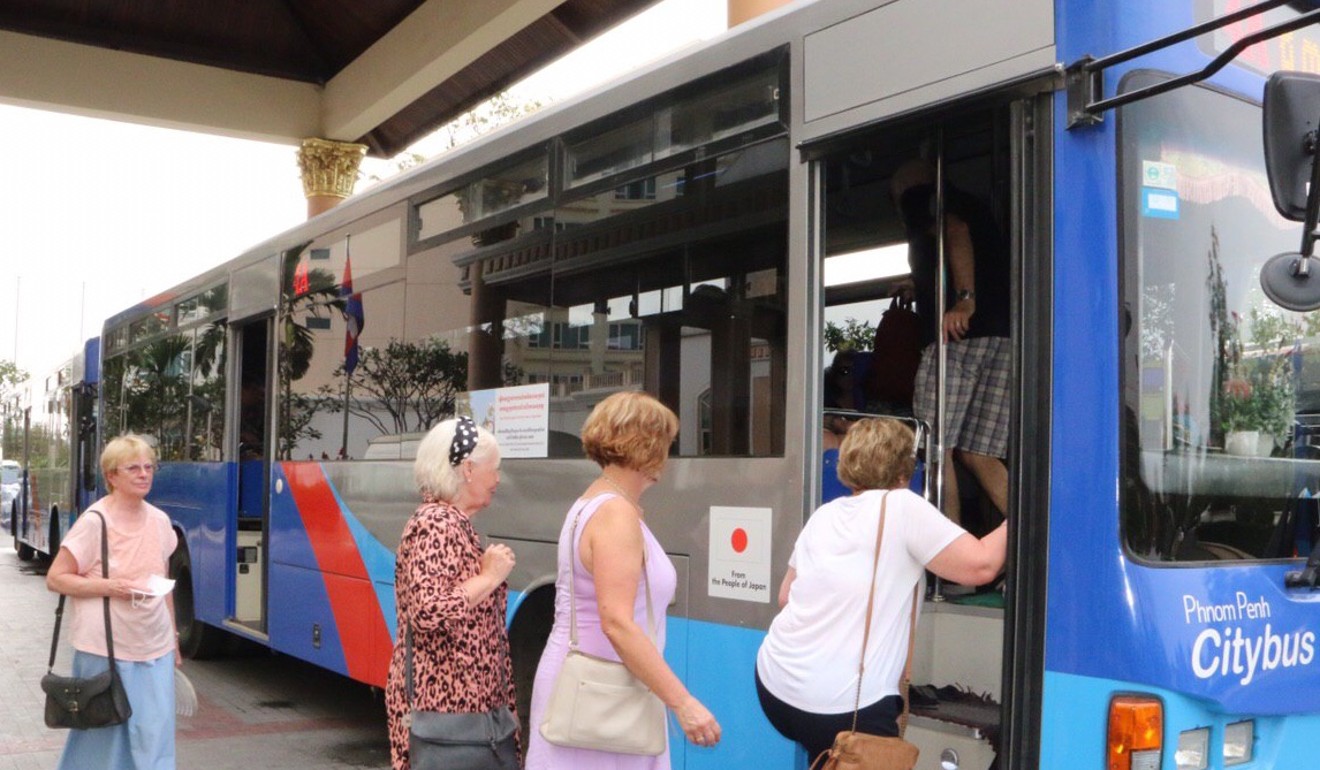 Health Minister Dzulkefly Ahmad on Monday said he had been in communication with his Cambodian counterpart Mam Bunheng to further strengthen cooperation between the two nations in combating Covid-19.
"I informed His Excellency regarding the improving health status of the US national patient. I have also informed His Excellency that the patient underwent repeated Covid-19 tests, and was still found to be positive," he said.
The Westerdam cruise ship, which carried 1,455 guests and 802 crew members, left Hong Kong on February 1 and arrived in Cambodia last Thursday after being turned away by several countries including Japan, the Philippines and Thailand.
After the first and sole batch of passengers arrived in Malaysia and a Covid-19 case was discovered among them, the rest were screened before being able to leave. Six passengers – four American and two Dutch nationals – were the last to leave after test results showed they were not infected.
The dispersal around the world of passengers from the ship with possible exposure to the virus has created a new ripple of concern.
"I think now given that there is a confirmed case that is suspected to have acquired infection on board the ship, the other passengers should be asked to quarantine themselves at home and alert health authorities if they develop fever or respiratory symptoms within the 14 days since disembarkation," said Professor Benjamin Cowling from the School of Public Health at Hong Kong University.
However, Cowling agreed with the decision let passengers leave provided they were monitored after disembarking. Since there were no known cases on board the Westerdam at the time passengers left the ship, it was reasonable to allow them to travel home, he said.
"I think it would not be appropriate to keep passengers on the ship for 14 days, as it could be a high-risk environment," Cowling said.
"We have seen the consequences of holding passengers on a cruise ship with
the Diamond Princess outbreak
," he said, referring to another cruise ship that is quarantined in Yokohama, Japan, with hundreds of cases among the passengers.
Additional reporting by Associated Press