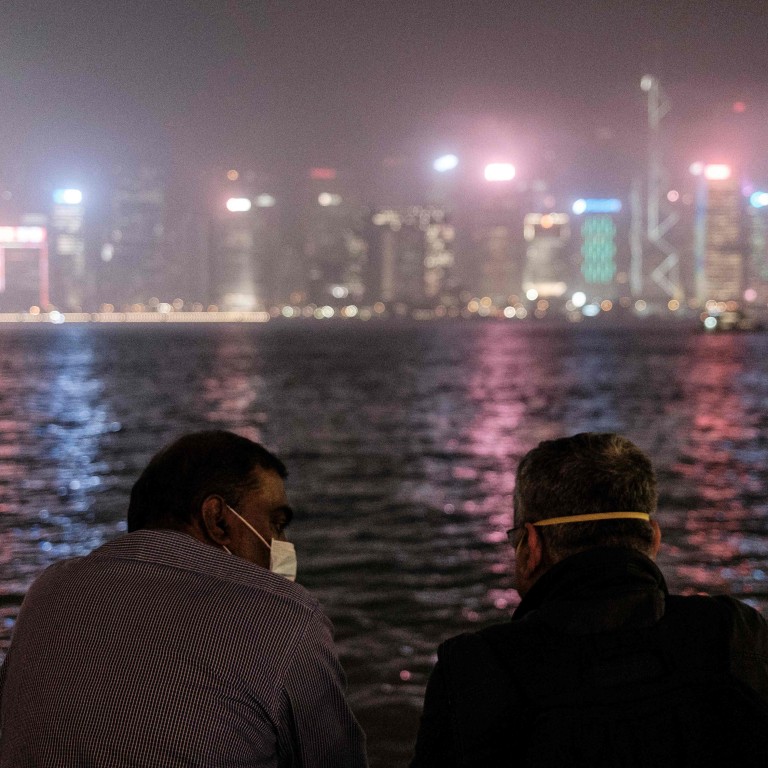 Coronavirus: Hong Kong and Singapore seen as safe harbours by US, Southeast Asian travellers
An influx of people seeking treatment and testing are heading to the cities, which are renowned for their health care standards
However, experts say this increase in arrivals puts both cities at risk of a new wave of infections
For the past two weeks, Hong Kong resident Larry Salibra has been trying to convince his parents based in the American state of Florida to stay with him, fearing that authorities and people in the
United States
are not taking
the coronavirus threat
seriously enough – but the older Salibras, in their 70s, felt the risk of air travel was too great.
Salibra, the 38-year-old founder of tech firm New Internet Labs, said Hong Kong authorities and residents had taken the coronavirus threat "very seriously" since January. While Washington's tone has changed in recent days, he said "the US public at large from their behaviour appears dismissive of the risk".
In the
Indonesian
capital of Jakarta, a 48-year-old businessman who only wanted to give his name as Widjaja dispatched his family of 12 to Singapore on Sunday evening – just as the city state announced expanded travel restrictions, including a requirement that from late Monday, arrivals from Southeast Asian nations would have to self-quarantine for 14 days.
On Wednesday, the city state broadened the quarantine requirement to all travellers entering Singapore, including citizens and residents, and warned it would "strictly" enforce the measure.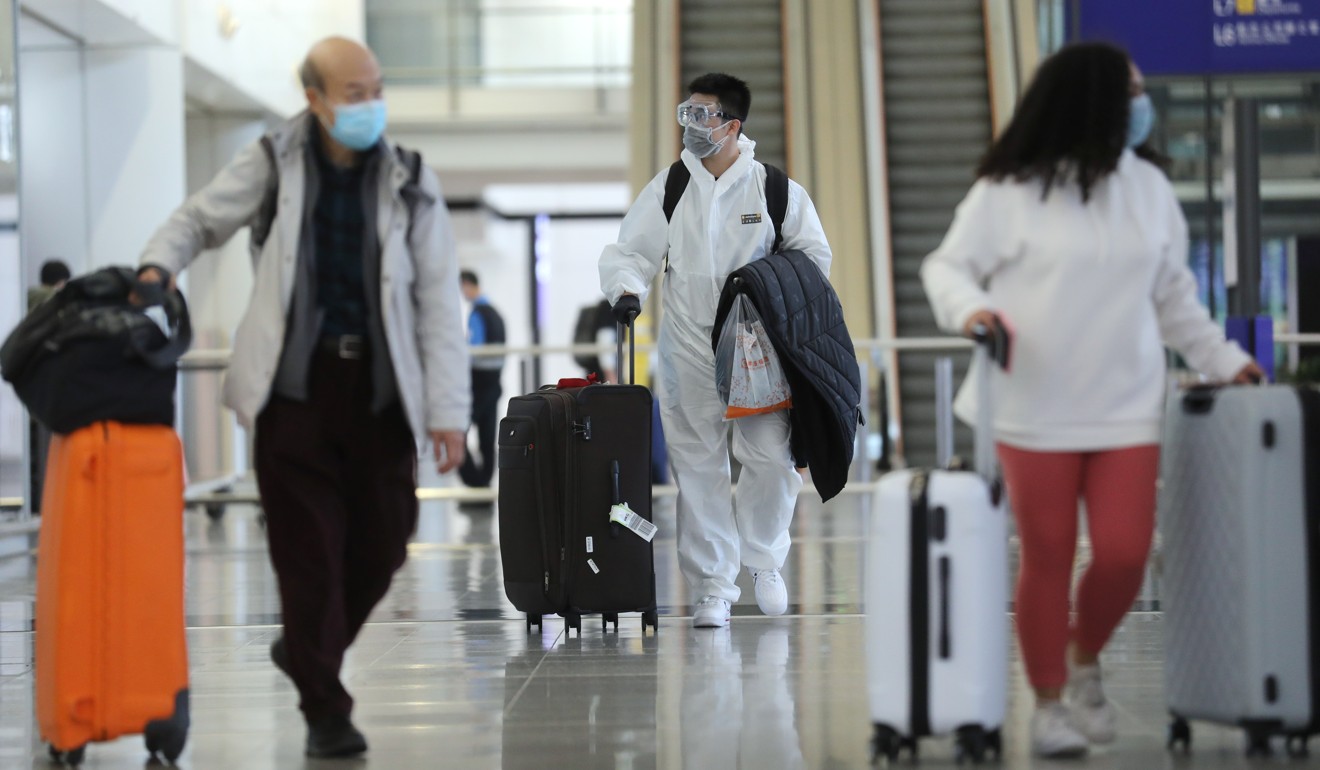 "We are concerned that things might get worse," Widjaja said, noting that Indonesia had 227 cases and 19 deaths – a number experts say is not a true picture given the country's low testing rates. "We have confidence in the Singapore health care system. It is one of the top in the world."
Indeed, more reports of foreigners seeing cities like Singapore and Hong Kong as safe harbours from the coronavirus are emerging, as global infections soar to more than 193,000 and the epicentres of contagion shift to countries like Italy and Britain – which have more than 31,000 and 1,900 cases respectively.
Hong Kong and Singapore have both seen a spike in imported cases.
The Lion City, which has 266 cases
, has seen 70 per cent of its new cases in the past week come from abroad. In Hong Kong, which has 181 cases, 70 per cent of new cases over the past two weeks were residents or foreigners with a history of travel, with some cases not declaring pre-existing symptoms upon arrival.
Hong Kong Executive Council member Dr Lam Ching-choi on Wednesday told a radio programme that mandatory self-quarantine measures for all arrivals to the city should deter foreign visitors, but the government was monitoring whether people were coming to the city just to get more effective coronavirus treatment.
Dr Asok Kurup, an infectious disease physician at Singapore's Mount Elizabeth Hospital, said on a daily basis there were about 15 to 20 people who wanted to be tested for the coronavirus. He said these people – most of whom were from Indonesia, while there were also Singaporeans and other foreigners – were largely healthy and without symptoms, so they did not meet the criteria to be tested.
Singapore currently only tests those whom it categorises as suspected cases, which include people who have been to areas with surging infection rates or those suffering from pneumonia or severe respiratory infections.
Asok said that even if they insisted and said they would pay for a test, doctors would not be able to perform one as the test kits were government-subsidised and controlled.
Testing and treatment were initially free for foreigners and locals alike, but as an increasing number of new cases involved foreigners, Singapore last week reversed a decision to waive treatment fees for short-term visitors. The government had previously said the cost of producing each kit was S$270 (US$189).
Dr Leong Hoe Nam, an infectious disease expert at Singapore's Mount Elizabeth Novena Hospital, said he had been getting about five calls a day from patients all over the world – mostly from Indonesia and Cambodia – asking to be tested for Covid-19, the illness caused by the coronavirus.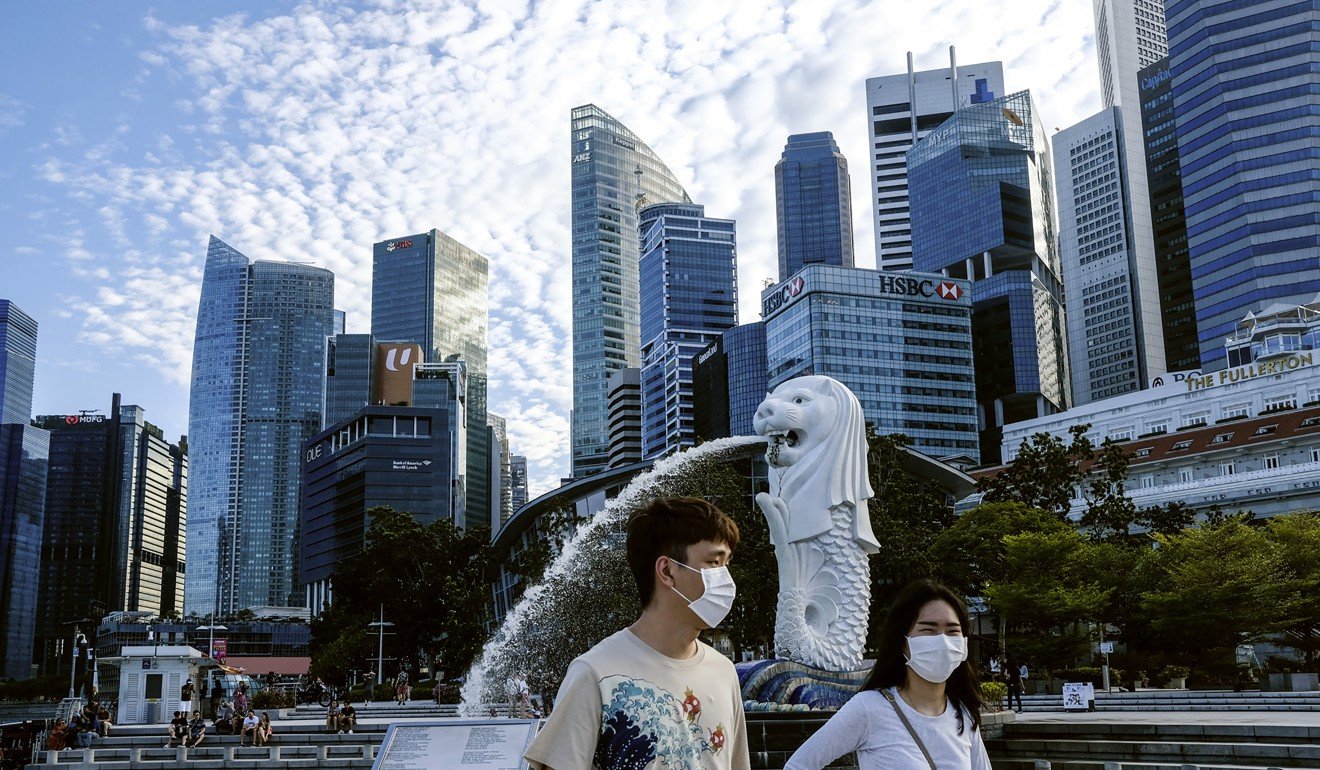 "Everyone has so much fear, and fear can [cause panic, leading us to] use our tests [on healthy people]," he said. "We have been very judicious in our use so there is no issue with supply."
Hong Kong Doctors Union President Henry Yeung Chiu-fat said, like in Singapore, patients had to exhibit symptoms of upper respiratory tract infection or have a fever before they could be tested.
This applied to Hongkongers and foreigners alike, he said, adding that he was of the view that foreigners saw Hong Kong as a safe place to be in.
Almost every resident in the city wears a face mask in public, and there has been a visible move towards hygienic practices and social distancing, with hand sanitiser available at MTR stations and many offices still allowing staff to work from home.
Hong Kong on Thursday announced the introduction of a red travel alert covering all countries, which imposes quarantine or medical surveillance on all arrivals into the city.
Singapore, meanwhile, has conducted detailed contact tracing of all patients and released information on where confirmed cases live and work, in a bid to get others to avoid those areas, while firmly enforcing quarantine orders.
Jen Lasher, a 37-year-old lawyer who is based in the city of Thousand Oaks, California, said Singapore's use of technology to trace and contain coronavirus cases made her want to move her family there in mid-February.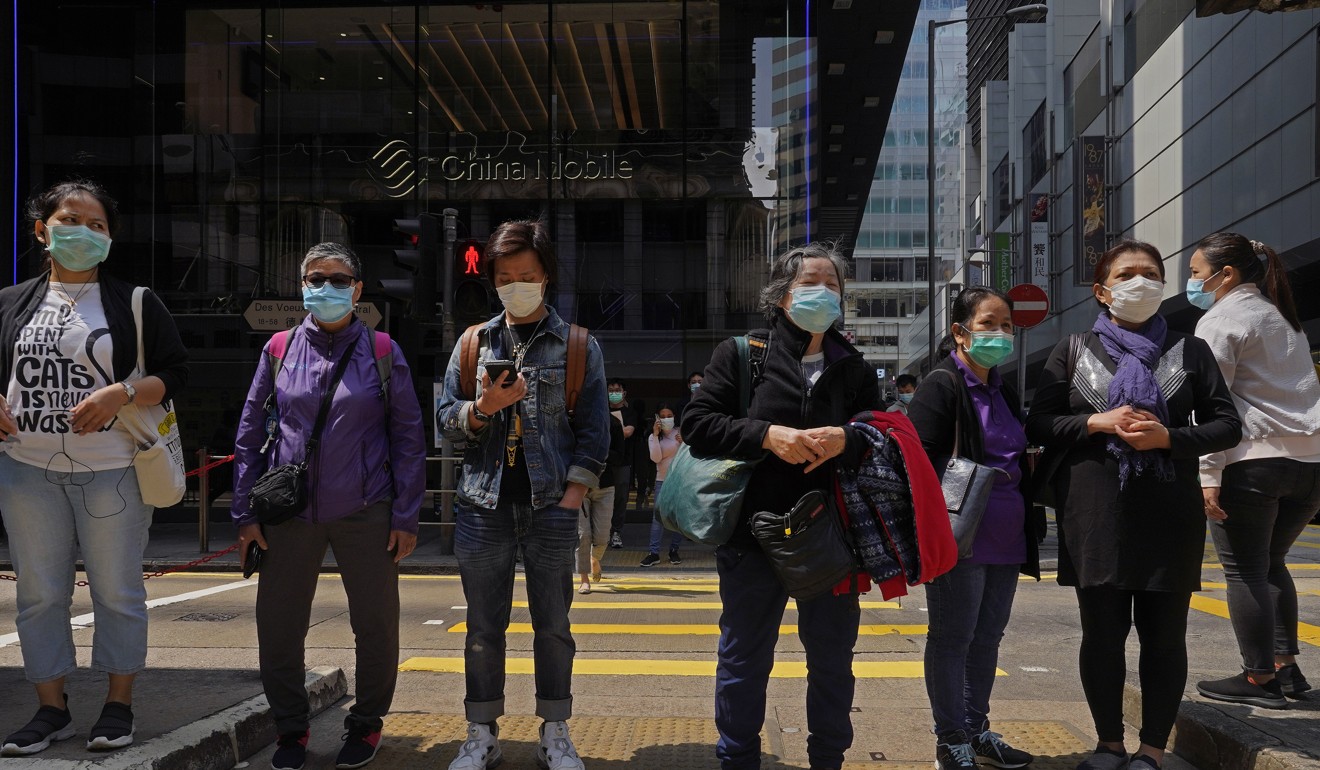 She has since decided it is now "too risky" to travel from Los Angeles International Airport, where large numbers of travellers transit. "At some point even with the best containment strategy, I would imagine the influx [of travellers to Singapore] would be too great and they could want to ration care for foreigners to take care of their own."
Indeed, with residents of Singapore and Hong Kong who study, work or have travelled abroad rushing to head home, public health experts warn they could see a rise in infections despite having been able to keep the disease at manageable levels so far.
A Singapore-based Malaysian, who wished to be known as J, brought forward her 15-year-old son's flight from London to this month.
"He was due to be home for the Easter holidays but we decided to take him out early, seeing the current situation in Britain," said J, who is self-employed. "The British government's approach to containing the virus is not very reassuring."
Paulina, an Indonesian entrepreneur who only wanted to give her first name, said she had arrived in Singapore from Jakarta on March 6, just days after Indonesia announced its first cases. The trip was not planned but had given her peace of mind, the 29-year-old said.
"I flew to Singapore as an act of disease prevention. I chose Singapore because it is geographically nearer to Indonesia, and I have friends and a sister here as a support system."
Asok, the infectious disease physician, said the influx of travellers entering the city state before travel restrictions were tightened could set Singapore up for a new wave of infections.
"We are going to be prepared to see a bit of an increase and spike in cases over the next two weeks because, as with the surge in tourists, there will certainly be cases among them," he said. "We would probably have to deal with the surge and most of the hospitals even in the private sector are ready to accept cases and we have ramped up infrastructure in that way."
This article appeared in the South China Morning Post print edition as: HK and Singapore seen as safe harbours in global outbreak