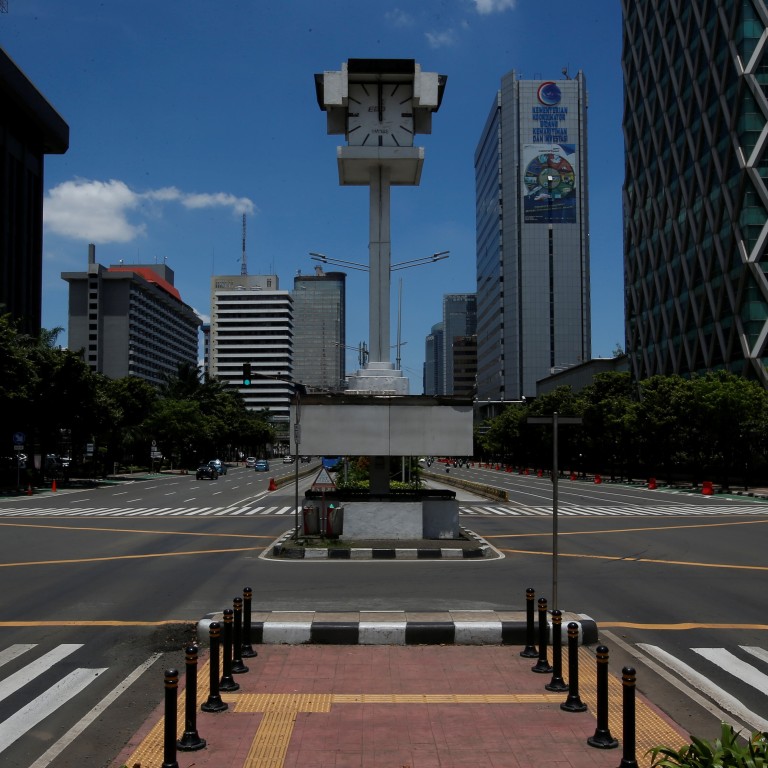 Coronavirus: Indonesia's cases surge by 149 amid confusion over transport restrictions
The governor of Central Java has urged residents to stay in Jakarta in a bid to curb the spread of Covid-19
The country now has 1,677 confirmed cases and 157 deaths, the latter figure the highest in Southeast Asia
Central Java, home to 35 million people, has become the latest
Indonesian
province to urge people to stop returning from Jakarta after seeing more than 218,000 arrivals since March 22.
Governor Ganjar Pranowo said that a combination of job losses in Jakarta – the epicentre of the archipelagic nation's
coronavirus outbreak
– and the expected imposition of travel restrictions had triggered the exodus.
"Most of the people who returned are migrant workers who cannot [find] work. The middle class has not returned. They are working from home in Jakarta," he said, adding that the large population of overseas migrant workers who call Central Java home have not returned.
Indonesia on Wednesday confirmed 149 new coronavirus infections, raising its total to 1,677, with more than half the infections reported in and around Jakarta. There were 21 more deaths from the virus – taking the country's total, already the highest in Southeast Asia, to 157 – while 103 people have recovered.
Central Java has reported 92 cases and seven deaths, while eight people have recovered. Another 9,434 are under surveillance.
Ganjar urged residents of the province to remain in the capital, and asked those who were in the province not to leave their homes. He hopes that if people are quarantined in Jakarta, the virus will be contained there.
The province is looking to rapid-test 8,500 people, while 54 hospitals have been nominated to handle Covid-19 patients, he said.
Some 5.9 million people returned to Central Java for the annual Eid celebrations last year. Ganjar hopes the number will fall this year as Jakarta-based transport companies reduce their services to stop the flow of people back to the provinces, though he acknowledged that those using private transport could get around this.
"If people use public transport, we can prevent them [from returning]. But if they are using their motorbikes, that is difficult to stop," he said.
State-owned railway operator Kereta Api Indonesia (KAI) has closed six routes connecting Yogyakarta and Central Java with Jakarta. It has also cancelled long-distance train routes to various destinations on the island of Java.
A spokesperson told local media that KAI had initially planned to suspend operations until March 31, but the cancellations had been extended until after the Eid ul-Fitr holiday in May.
An 11-year-old girl has become Indonesia's youngest person to die after contracting the coronavirus, officials said Wednesday; the country's death toll has nearly tripled from a week ago.
"The number of deaths is worrying. While Indonesia was not the first Asean country to record positive Covid-19 cases, its death rate is now the highest in the region and among the highest in the world in terms of percentage," said Muhammad Habib Abiyan Dzakwan of the Centre for Strategic and International Studies's disaster management research unit.
A research team at the Eijkman-Oxford Clinical Research Unit projected that Indonesia could see up to 71,000 Covid-19 cases by the end of April.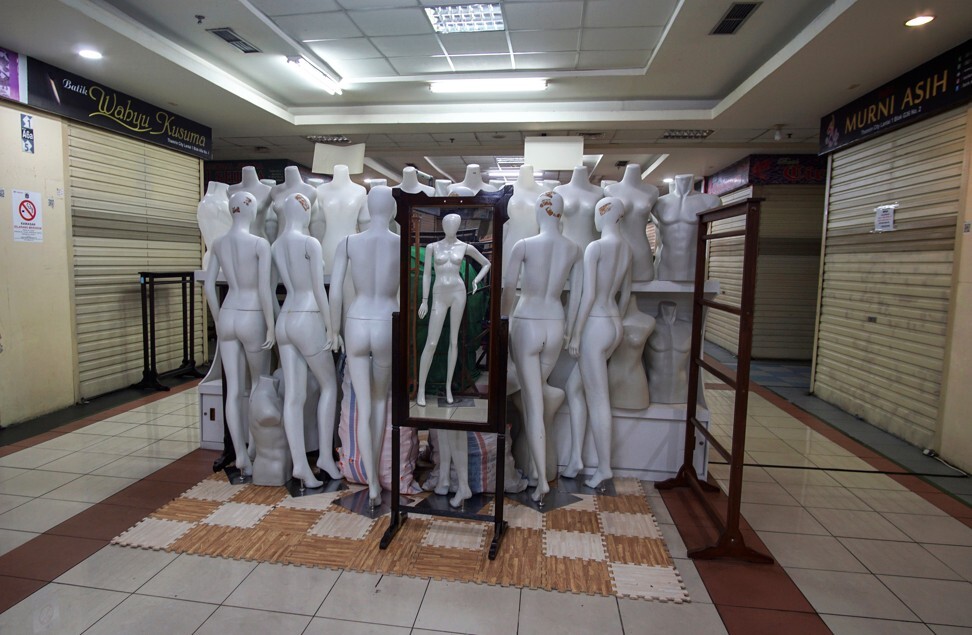 He has resisted calls for a nationwide lockdown, instead issuing a government regulation for large-scale social restrictions.
"With the issuance of this government regulation, all is clear now. The regional heads should not make policies of their own," Widodo said. "All policies in the regions must be in accordance with the existing regulations."
However, different regions have issued their own regulations. The mayor of Central Java's Tegal city, home to some 240,000 people, insisted on a lockdown, while Prabumulih on Sumatra island, which has a population of around 170,000, refused to order any special precautions to avoid causing a public panic.
The east Indonesian province of Papua on March 26 restricted entry by sea or air for two weeks.
Habib from the Centre for Strategic and International Studies said the situation had the potential to create confusion for the public. "[This could] lead to the public losing some level of trust in the government and its ability to respond to a crisis," he said.