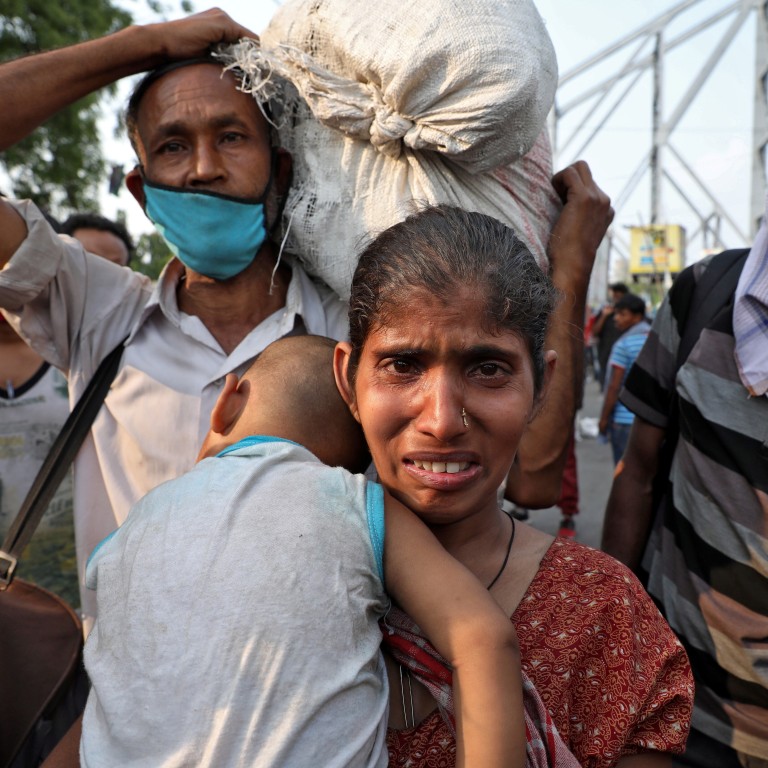 'Children in a dog cage': how coronavirus puts Asia's most vulnerable at greater risk of homelessness, human trafficking
Closed schools and growing unemployment are making impoverished children easy prey for predators
Lockdowns are leaving victims of human trafficking and abuse, including forced brides in China, more trapped than ever
I
n Ha Giang
, on Northern
Vietnam's
border with China, dozens of ethnic minority communities live untouched by modernity, scattered between limestone pinnacles, snaking roads and dramatic valleys.
In more normal times, many of the children born into these communities are cared for in government-run boarding schools. But, since the
outbreak of the novel coronavirus
these schools have shut, forcing the children to return to their homes, where many find broken families, domestic violence and little to eat.
For brothers Bao and Dai*, aged 5 and 7, returning to their village meant they did not have food on the table. Their mother left years ago, their father is an alcoholic. The children had no option but to head to a large town, to beg and search for food.
For about a month, Bao and Dai wandered aimlessly, sleeping under a bridge when they had no energy to go on. They were rescued a couple of weeks ago by the non-profit Blue Dragon Children's Foundation and are now being looked after by a foster family. There are many others like them.
"Government agencies in Ha Giang province estimate that 1,600 children are experiencing a similar situation to that of the two brothers," says Nam Xuan Pham, manager of Blue Dragon's local programme.
The coronavirus has infected more than a million people and killed more than 50,000 across the globe. But experts say there are also many secondary victims, whose hard lives have been made harder still. Among the worst hit are underprivileged children and women – some of them in
forced marriages in China
– while similar tales of neglect can be found across the region, from Vietnam and
India
to the Philippines and
Thailand
. Support groups, which are now struggling to reach out to the most vulnerable, warn that the coming months will leave many more at risk of
human trafficking
and exploitation.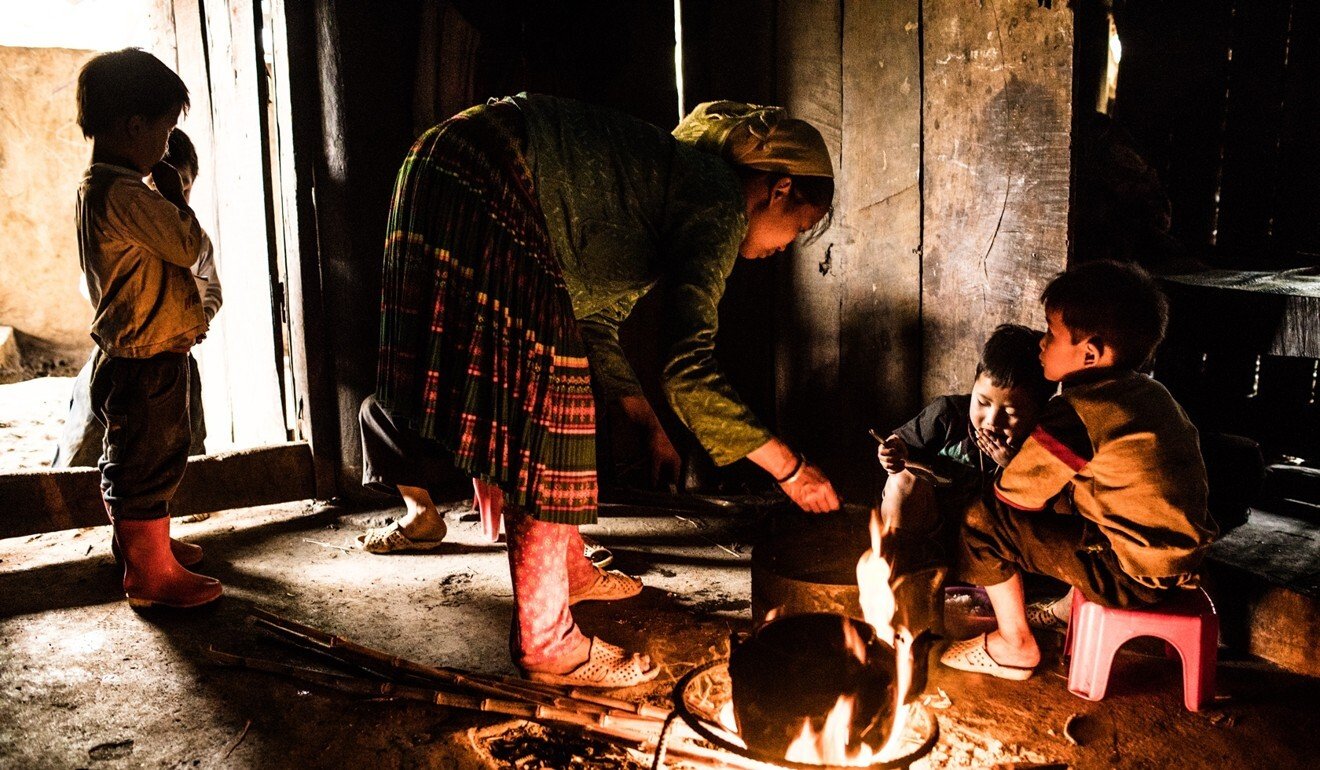 CALL OF THE CITY
Vietnam, which shares a 1,200km border with China, where the outbreak of the novel coronavirus was first identified, introduced measures to stop the spread of the disease as early as January. So far these appear to have been relatively successful. By the end of last month, 204 cases had been identified.
The government has also announced an aid package for businesses involving tax incentives and lower interest rates, as well as a 10 per cent cut in the price of electricity for consumers for three months. Even so, the effects of the pandemic are being felt far and wide. Tourism has declined dramatically, entire families have lost their jobs, small businesses are shutting down and schools have been suspended. Children from poor families in rural areas are now more likely to drop out of school, leaving them vulnerable to child labour and human trafficking.
The authorities are searching for a 13-year-old girl from Northwest Dien Bien, who left home following a promise of work in another province.
"With schools closed, students in the last years of secondary school are the most likely to leave school to start working," says Thuy Thu Nguyen, a support worker with Blue Dragon in Dien Bien.
Michael Brosowski, founder and co-CEO of the Vietnam-based non-profit group, says in recent weeks there has been a higher-than-normal rate of children and teenagers arriving in the capital Hanoi. Often, poverty and domestic violence have prompted them to flee their rural homes.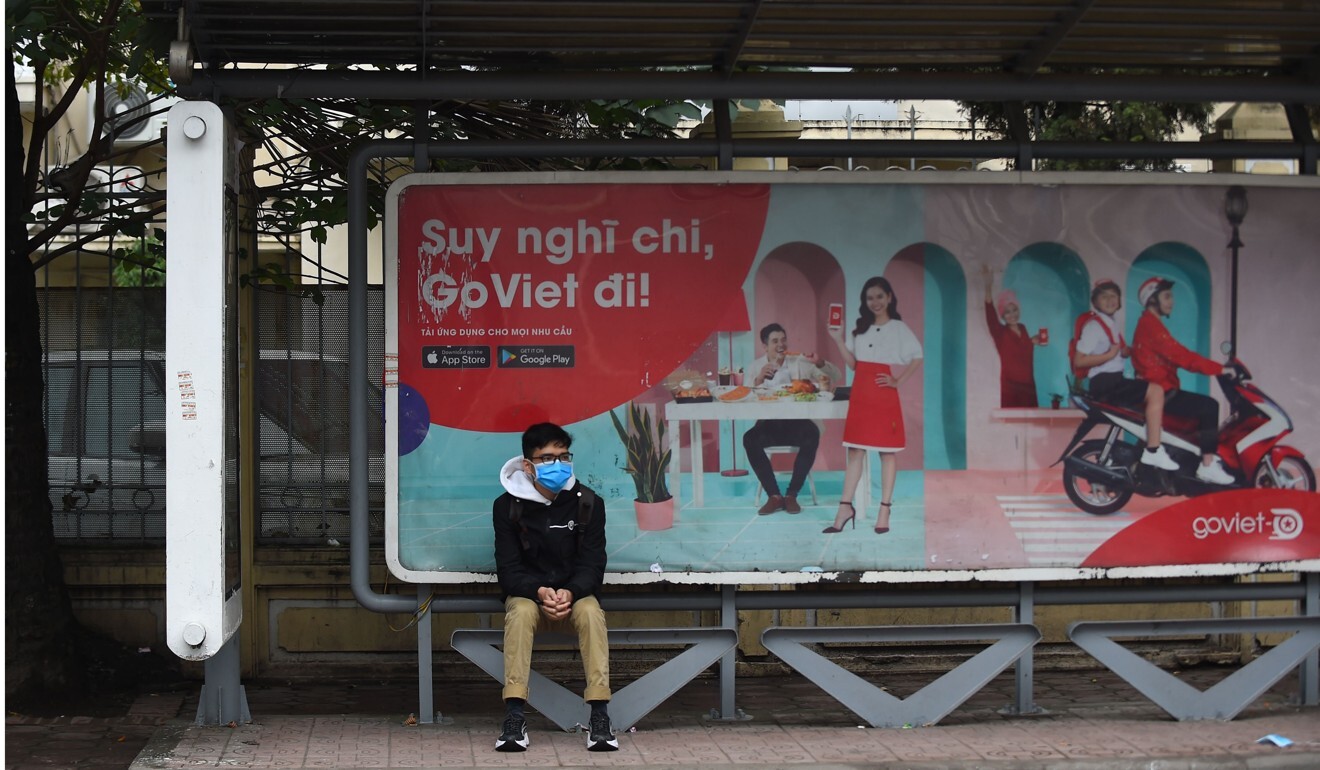 "We are seeing young people coming to the city because they are desperate," he says. "The risks are so great, not only catching the illness but it's also easy for predators to prey on them."
In the past month, Blue Dragon's street outreach team has taken 21 homeless children into its care.
Experts believe the number of marriages involving teenage girls, a practice deeply ingrained in some rural areas, has also grown in recent weeks. Part of the reason for this, they say, is that the weddings are usually arranged over the Lunar New Year period and this year the holiday was extended, with schools remaining closed to prevent the spread of the virus.
"There are no official documents, but we are hearing stories about that, it's often an arrangement between families," Brosowski says.
CHILDREN CAGED
In the
Philippines
, Catherine Scerri, deputy director of non-profit group Bahay Tuluyan, says children and families in densely populated urban areas are the most affected by the coronavirus crisis.
On March 16, President
Rodrigo Duterte
put the entire island of Luzon under lockdown, which is expected to last at least until mid-April. Connections to the capital megacity of Manila were cut off, while classes and non-essential services were suspended.
Such measures are among the strictest in Southeast Asia, with more than half of the country's population ordered to stay home. The government said this week that food and financial assistance for poor households would be released in the coming days.
But Scerri, whose group runs shelters for vulnerable children and provides support for those in the streets and shanty towns, says thousands living in precarious conditions are having a hard time complying with the quarantine measures.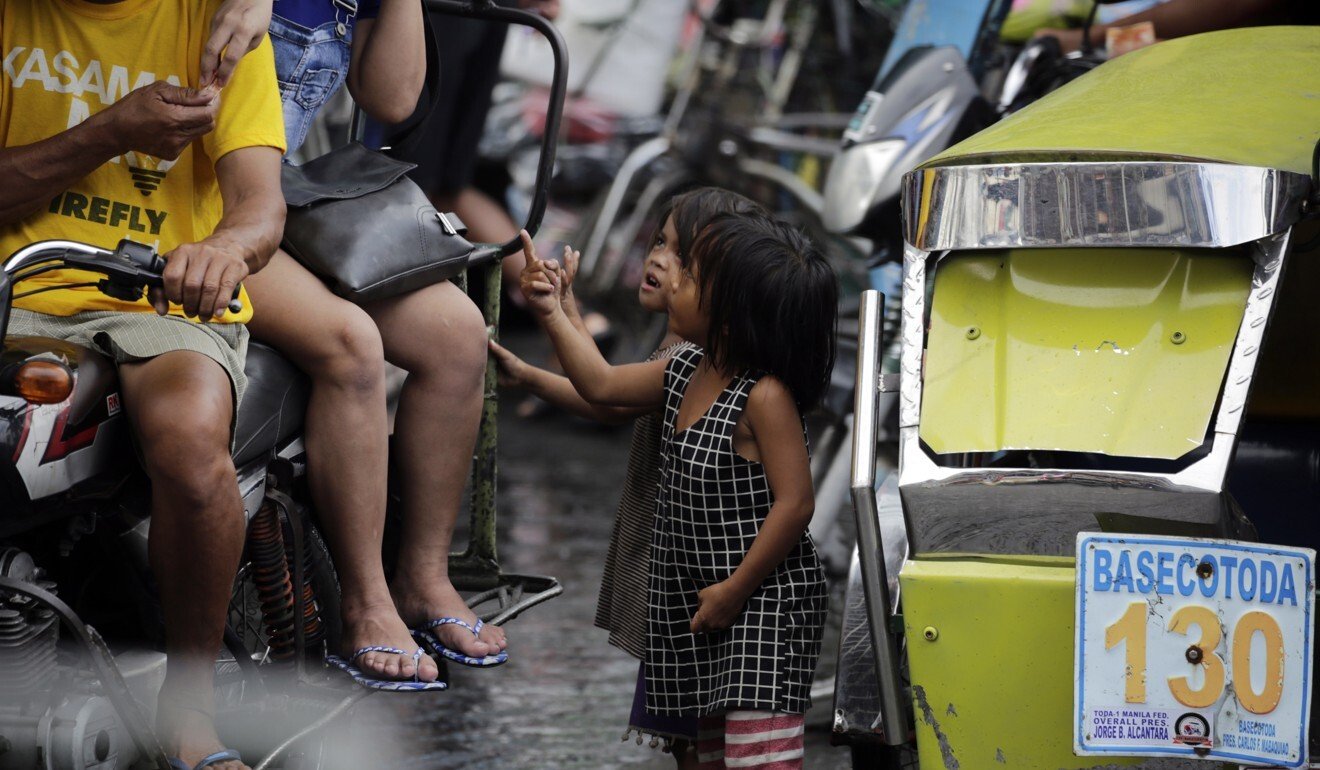 "They have no way to isolate, no running water for good hygiene and no money to access health care. They are hungry and malnourished," she says.
Due to the lockdown, Scerri's non-profit group has been unable to provide on-the-ground aid. "Children and youth and families are appealing to us for food as they no longer have work. Many of them have received no assistance from the government."
Various groups estimate there are between 250,000 and one million children living on the streets of Manila.
About 20 people were arrested this week after residents of a slum in Manila's Quezon City protested that they had not received any relief supplies since the lockdown began.
Scerri is also concerned about people in abusive families as well as those who are at greater risk of falling into the hands of human traffickers.
"Isolation can be extremely devastating for these children who no longer have a way to escape physical, emotional or sexual abuse," she says. At the same time, "the Philippines is already a hotspot for online sexual exploitation of children and the risk factors for that are even greater now."
She says the heightened militarisation in the Philippines in response to the crisis has made things worse.
"Children, youth and families in street situations were already extremely
vulnerable to human rights violations
and illegal activities by law enforcement agencies before this lockdown," says Scerri, adding that some local government officials and police are abusing their enhanced powers.
"Examples of this are children who were caught out after curfew and put in a dog cage, others were made to sit in the hot sun, while another child was made to lie in a coffin for an hour."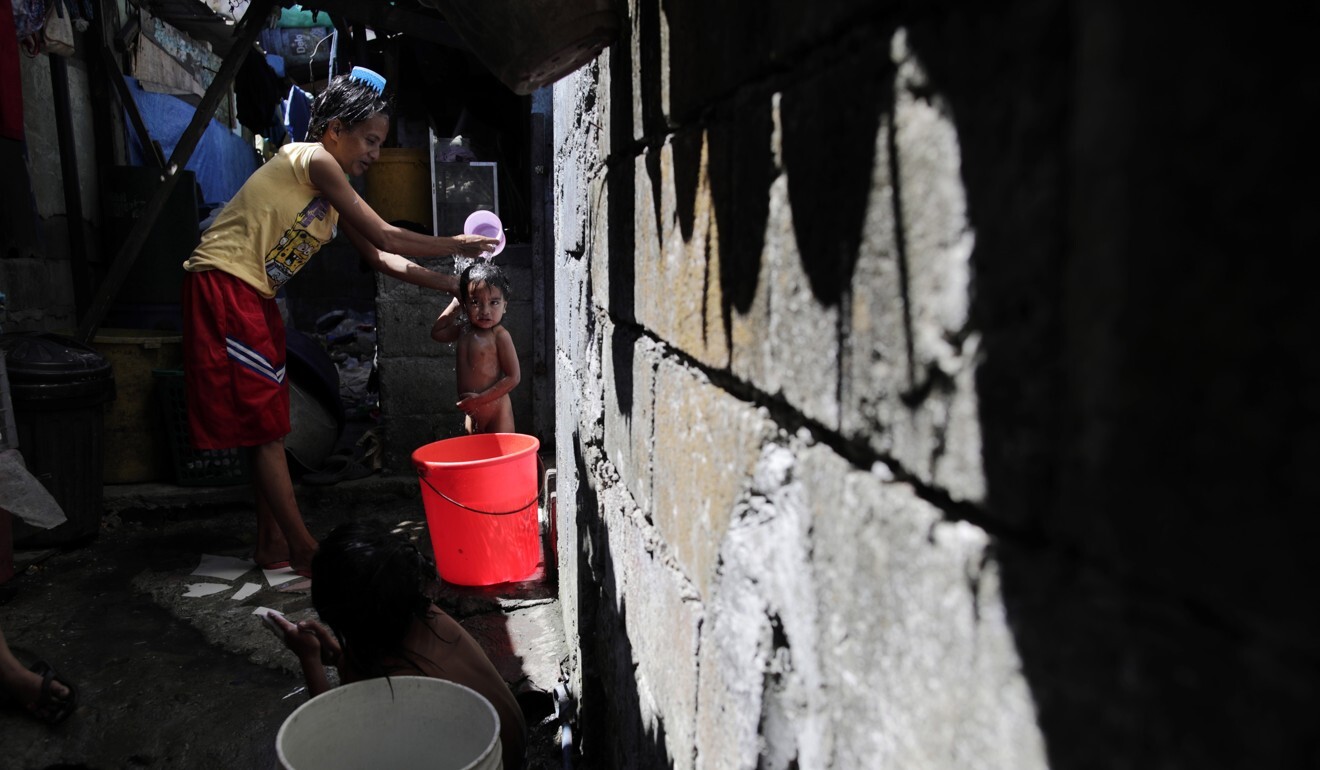 DESPAIRING BRIDES
As countries enforce stricter confinement measures, courts shut down and governments redeploy resources towards combating the virus, survivors of human trafficking are finding it harder to access justice and protection services. The closure of borders and the cities' lockdown have meant that even those who escape their tormentors are often unable to return to their home countries.
"Victims are becoming invisible because brothels are closed and those in forced marriages have been confined in the houses of their husbands," says Pennapa Wuttimanop, project coordinator at the Alliance Anti Trafic in Thailand, where more than 1,650 coronavirus cases have been confirmed.
Wuttimanop, who works mostly with human trafficking survivors from Laos,
Myanmar
and Thailand, says rescuing women trafficked into
forced marriages in China
has become riskier and nearly impossible. "We are dealing with a case of an [underage] Lao girl who was forced to marry a Chinese man and is there with a friend. We helped the girls by rescuing them from the husband's house and taking them to the embassy," she says.
But the support worker says they were not allowed to enter the embassy due to local regulations to combat the virus and they could not take the girls to Laos because the border was closed. So they slept in front of the embassy instead. "During that time, the husband found out where the girls were and picked them up in front of the embassy at 3am."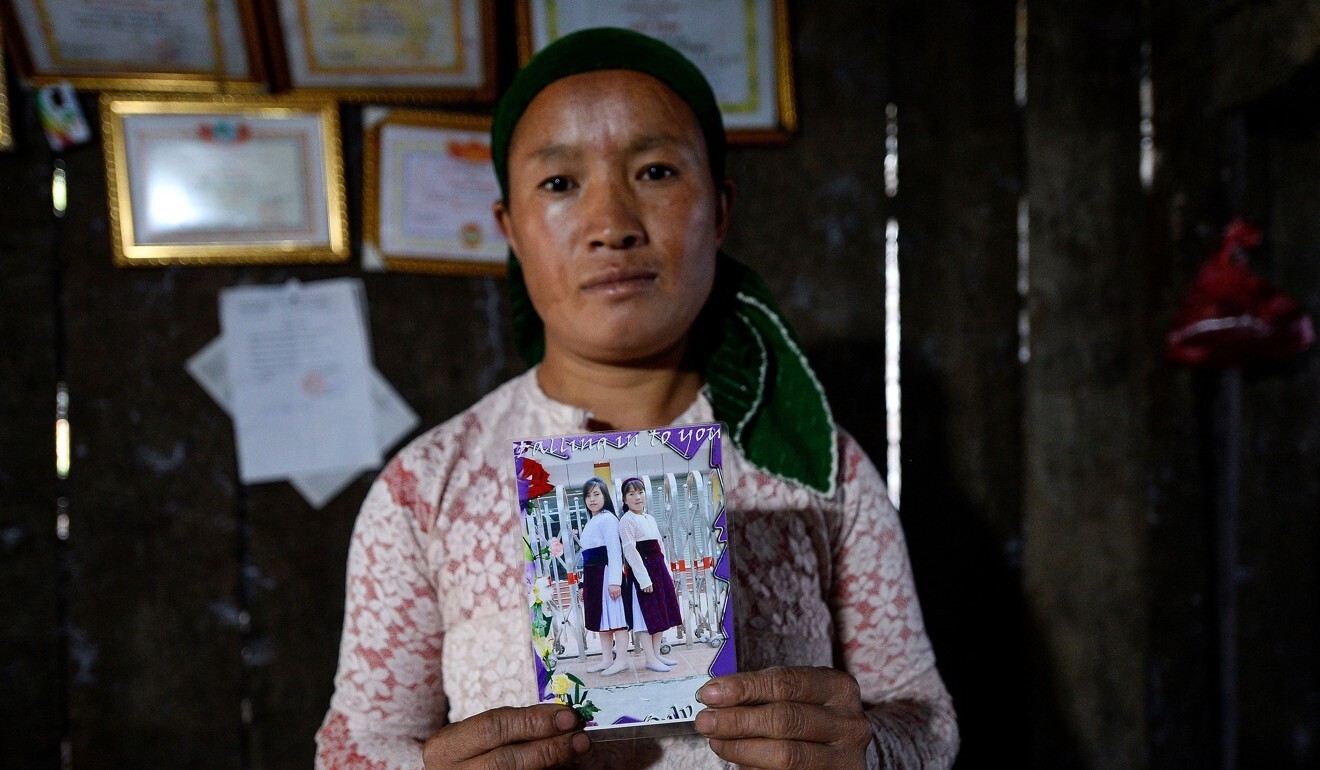 Wuttimanop's non-profit group has alerted police to the case of the two girls who are thought to be in Jiangxi, southeast China. The support worker knows of other cases in which repatriation has been withheld.
Meanwhile, the quarantine methods being implemented across the region have had the effect of further trapping many women with their abusers. "We think rape and domestic violence will increase," Wuttimanop says.
Support group Blue Dragon is in touch with 29 Vietnamese girls and women who are being held against their will in forced marriages in China. Brosowski knows of a woman whose despair led her to attempt suicide last month. "She is in a situation where the man who brought her is very violent. We believe she did attempt to harm herself … We just can't get to her right now, because she is in a city that is in lockdown."
Despite the challenges, Blue Dragon has been able to rescue four Vietnamese women and a 5-year-old girl in China in recent weeks. It also provided assistance to six other women after Chinese police rescued them.
NO INCOME
Wuttimanop warns that prostitution, sexual exploitation online and sextortion are likely to grow during the lockdowns. "Traffickers will use more online methods and
social media
to exploit victims," she says.
In
India
, Aaboo Varghese, founder and executive director of Purnata, a non-profit group that visits red-light districts and supports human trafficking survivors, says sex workers and other labourers who rely on a daily wage have been hit hard by the crisis.
On March 24 the Indian government ordered a lockdown of the country's 1.3 billion citizens to stem the rise in infections.
The authorities have urged people to practise social distancing and work from home, but for many that means no income at all.
About 80 per cent of India's 470 million workers are in the informal sector and lack labour protection.
"Many come from other states, away from their family and loved ones, and when their daily earnings are hit, they don't have much to fall back on," Varghese says. "Many are also heavily in debt, paying back a hefty interest every day."
Groups like Purnata, which runs shelters for human trafficking survivors, say the lockdown poses logistical challenges. "But we can't sit still," Varghese says. In Mumbai and Kolkata, "we are beginning an essential-food and hygiene-kit distribution programme for the most vulnerable and worst-hit among the poor and elderly in both these cities. We will start with the red-light areas we work in and then reach out to larger communities."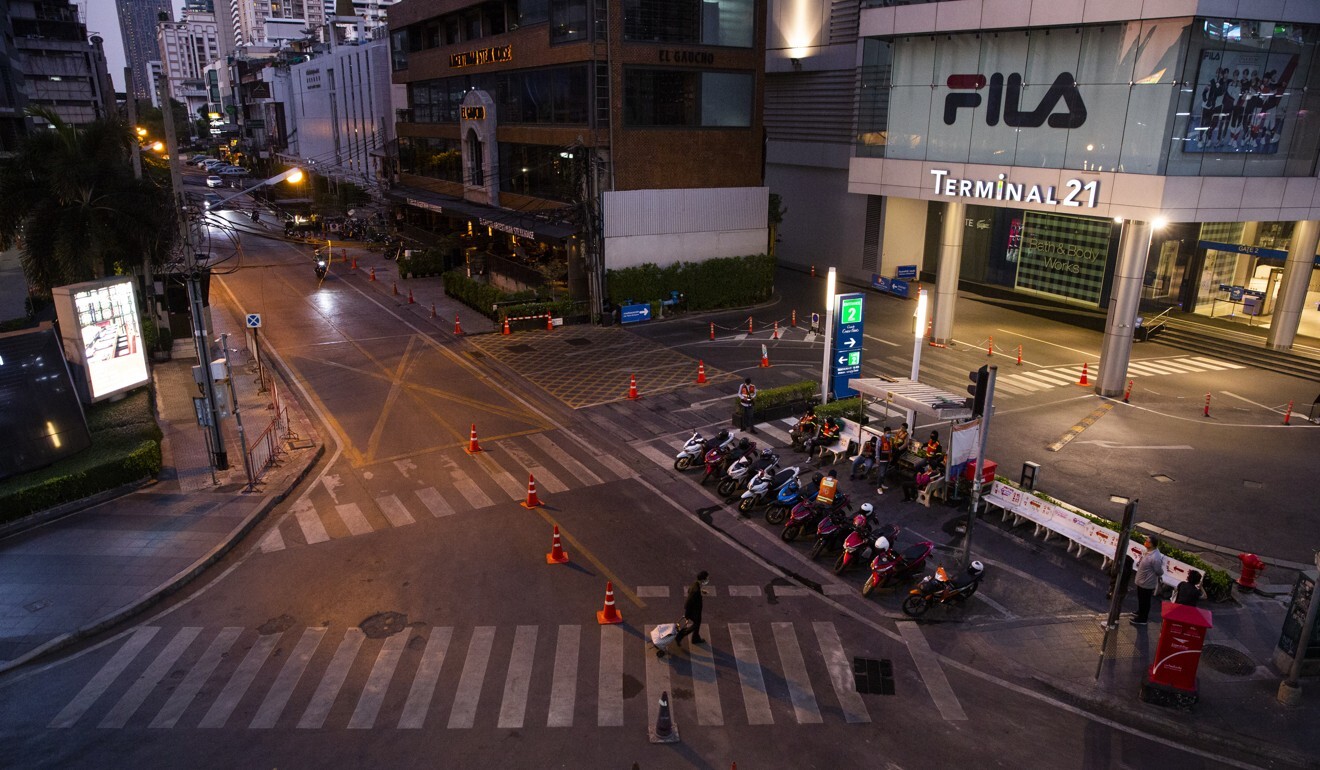 BLEAK FUTURE
Experts fear the worst is to come.
"Traffickers are always on the lookout for people in vulnerable situations and prey on the weak and suffering by offering false hope," Varghese says.
Scerri expects the number of homeless children to grow and for vulnerable families to be pushed into further poverty when the lockdown ends in the Philippines.
"It's likely that many families who no longer are able to pay their rent or have so much debt will end up on the street," she says. "In worst-case scenarios, children may be orphaned by parents dying of Covid-19."
Scerri and Wuttimanop both believe the economic impact will be felt by the region's most vulnerable people for many years.
"The big problems will happen after the coronavirus crisis," Wuttimanop, in Thailand, says.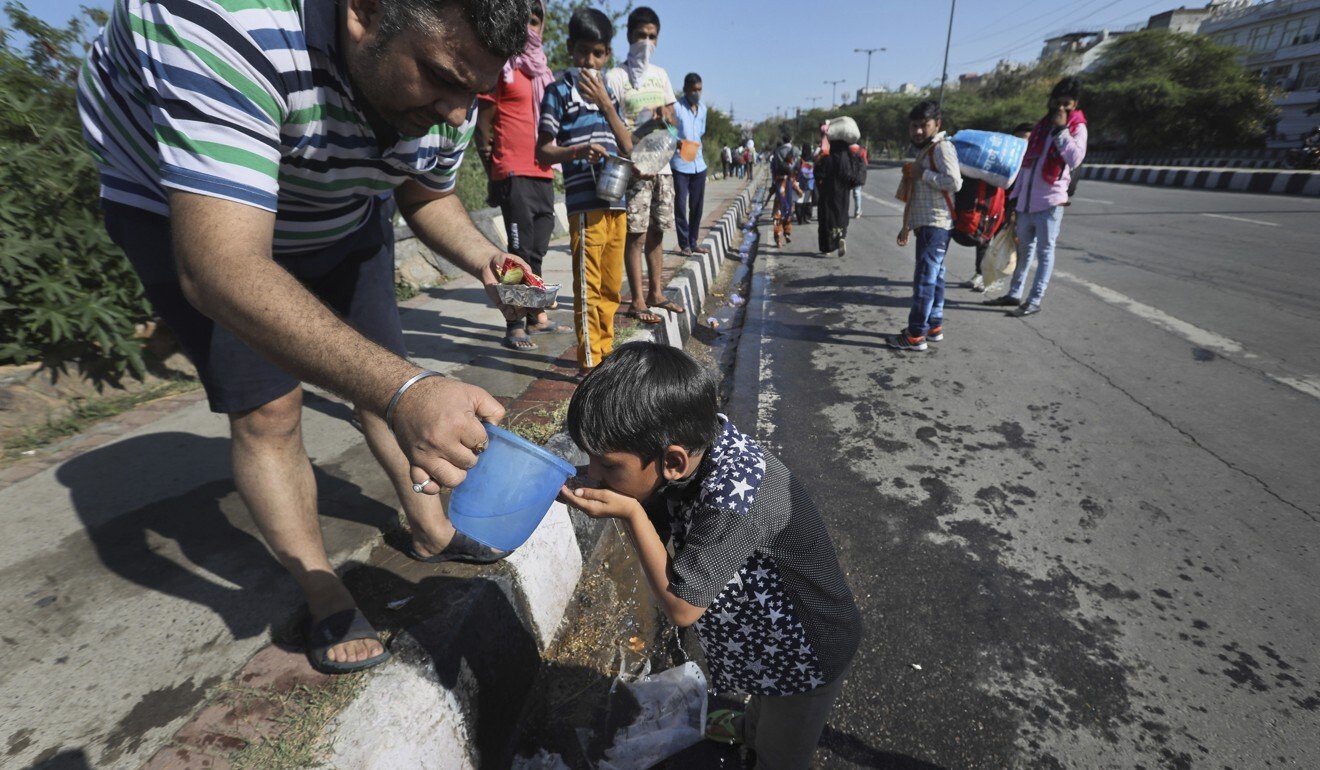 When quarantine measures are lifted, "we can expect a huge increase in migration and exploitation at an international level of people going from poor countries to rich countries – the poor need money and the rich need a cheap work force to restart their businesses. This also means a higher number of women in sexual exploitation", Wuttimanop says.
At the same time, support groups, which often fill in the gaps left by governments, fear a lack of funding.
Archana Kotecha, head of the legal department at non-profit organisation Liberty Shared, says "the implications for potential victims and existing victims are huge. This will have a knock-on effect on how we work and deploy resources in the community."
In Vietnam, Brosowski says that as the economy worsens and people lose their jobs there will be an increase in victims trafficked domestically and into China.
"We need to prepare now," he says. "In rural areas, we are talking with the government about cases of vulnerability, for instance, when people go missing or when someone is unemployed," Brosowski says. "I feel that the coronavirus and its impact is a bit like a hand grenade that may yet go off." ■
*Some names have been changed to protect identities