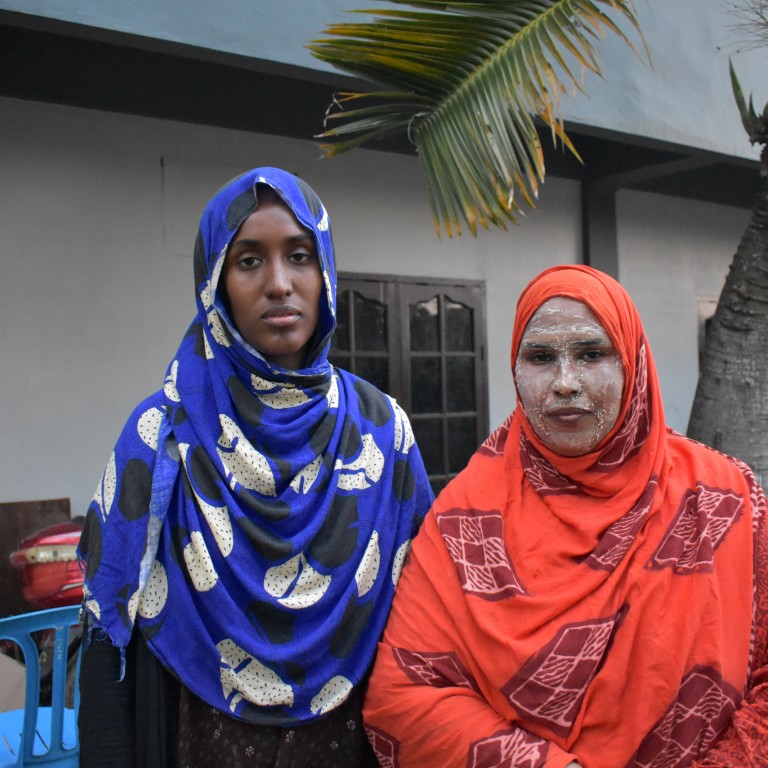 'Slow-motion genocide': coronavirus fears grow among refugees in Indonesia, Bangladesh and Thailand
Rohingya and Somali refugees in camps are particularly vulnerable to Covid-19, given their cramped living situation and limited access to health care
But after years in limbo, some are resigned to the bleak prospect of contracting the disease
At the beginning of March, the
Rohingya
and Somali refugees housed at the Pelangi Hotel in Medan, in the
Indonesian
province of North Sumatra, received a visit from an International Organisation for Migration (IOM) representative.
There was a deadly virus on the loose, the representative said, one which was already strangling China, Iran and Italy. Good hand washing was essential, the refugees were told, as was social distancing. The refugees, many of whom came to Indonesia more than nine years ago to escape war and genocide in their own countries, were left puzzled. They had not been provided with soap, masks or hand sanitiser. They also sleep three or four to a room at the cramped hotel, making any kind of serious social distancing impossible.
"IOM advised us not to leave the camp," said Hamda, a Somali refugee. "But we have to go out to buy food. If we don't go out, how are we going to eat?"
Hamda is particularly worried about her mother, who suffers from seizures after being beaten by members of the terrorist group al-Shabab in Somalia. "I'm so scared for her because she has a prior health condition," she said. "We can't do anything to protect ourselves. Please bring us some soap, then at least we can help ourselves."
Many of the refugees take sleeping pills and anti-anxiety medication to handle the stress of their situation, which is compounded by an unknown enemy: Covid-19. Indonesia's official death toll was 191 on Saturday, with 2,092 confirmed cases.
"We constantly suspect each other of having the virus," said Fahed Mohammed Abdullah, who fled to Indonesia from Somalia in 2013. "We don't know when we'll get Covid-19, but we know we won't get the chance to go to hospital if we do. We're refugees."
Fahed's two children, aged five and one, both suffer from asthma, for which they take a medicine called salbutamol. He has to pay for this himself, and is worried that his children's poor health will make them even more vulnerable to Covid-19.
'LET THE CORONAVIRUS COME'
The process for receiving medical care at the camp is complex. If one of the refugees is unwell, they have to go to a designated clinic close by. If their case is deemed "an emergency", they are sent to a local hospital and the bill is covered by IOM. But that is in a normal situation, not during the time of a global pandemic where there are just 11 Covid-19 isolation rooms in the city of Medan for a population of over 2 million people.
But the lack of resources should not be a reason to discriminate against certain groups, according to Andreas Harsono, a researcher at Human Rights Watch Indonesia.
"The Indonesian national and local governments cannot protect the nation from the Covid-19 pandemic and its economic impact if they deny health care and financial relief to these Rohingya and Somali refugees," he said. "The virus and its effects do not discriminate based on refugee status and neither should relief efforts."
Mariam Khokhar, head of office at IOM Medan, said: "Of course they have access to soap and water. In addition, information dissemination took place last month and regular updates are provided to all the migrants under our care. The premises are also disinfected by the accommodation management on a weekly basis."
Indonesia is not a signatory of the 1951 United Nations Refugee Convention or its 1967 Protocol, and therefore does not have a resettlement system in the country. As such, refugees there often spend years or even decades living in limbo, as they cannot legally work nor can they return to their home country.
This situation causes acute psychological distress to refugees in Indonesia who, as of 2017, numbered over 13,000 from 49 different countries. Their distress is now compounded by the threat of Covid-19, although the virus has also seemingly made some resigned to their fate.
Rohingya refugee Mohammad Ismail said waiting to get sick was worse than actually becoming infected. "Let the coronavirus come. It's better to get it than live here for all eternity."
For many of the refugees at the Hotel Pelangi, they now fear that their final destination might be an untimely death from Covid-19, rather than the resettlement they have spent years hoping for.
"If we get coronavirus then at least this will be over," Mohammad Ismail said. "This is like slow motion genocide."
THE MOST VULNERABLE
In
Thailand
and
Bangladesh
, the lack of easy access to medical care has left refugee camps particularly vulnerable to the Covid-19 outbreak. Health care workers were alarmed late last month by reports of the first coronavirus case in the Cox's Bazar District in Bangladesh, near refugee camps that are home to nearly a million Rohingya.
Paul Brockmann, Bangladesh head of Medecins Sans Frontieres (MSF, also known as Doctors Without Borders), said the organisation has rolled out a number of emergency preparations in the district to protect the refugees and MSF's frontline staff, including training and increased isolation capacity.
While most of MSF's clinics can isolate a small number of people while they are being tested for the virus, severe cases – including those who require mechanical ventilation – must be transferred to government facilities. Existing teams in disease outbreak response facilities in Cox's Bazar can also be activated if necessary.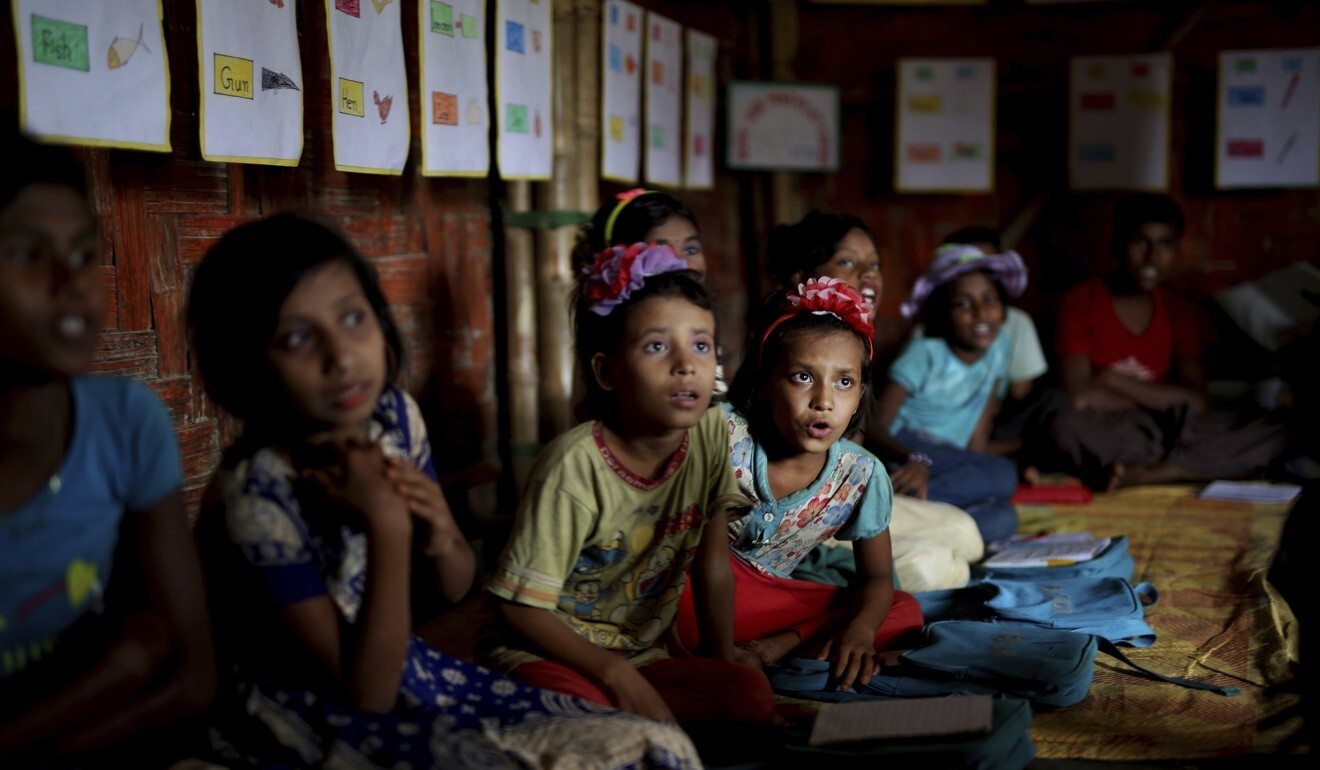 "We must be realistic and act as rapidly as possible to contain and limit the spread. Very rapid access to decentralised testing is essential for this to happen," Brockmann said, adding that the internet blackout and phone restrictions imposed on the camps are a "significant concern" for the MSF.
The government of Bangladesh has described the internet shutdown, which took effect last September, as a security measure. Human Rights Watch on March 26 urged the government to lift it, while Brockmann says the restrictions delay quick identification of infected patients and hinder coordination between responders, timely access to accurate public health information, and effective contact tracing.
Other actors whose services have been deemed "non-essential" will have to provide their support remotely during the critical phase of the outbreak response. Given the communication restrictions, that means "key services such as family tracing or shelters for domestic violence survivors are going to be limited," he said.
Online news outlet Netra News last week quoted a leaked United Nations memo that said as many as 2 million people could die of Covid-19 in Bangladesh, given the "extraordinary human densities" in the country.
'RAMPANT EXPOSURE'
The authors of the memo also forecast "rampant" exposure of health care workers to the virus due to poor control measures and lack of protective equipment.
A senior Bangladeshi official on Monday responded to the report, saying the memo was based on the assumption that no steps were being taken to consider the spread and stressing that a raft of measures are already in place, including the training of health care workers and provision of test kits.
As of Saturday, Bangladesh had confirmed 70 cases of Covid-19 in the country of 160 million people, with eight deaths.
In Thailand, which has been sheltering refugees from Myanmar for decades, access to all nine camps along the Thailand-Myanmar border is strictly restricted as coronavirus outbreaks escalate across Southeast Asia, according to Sally Thompson, Executive Director of the international humanitarian agency The Border Consortium (TBC).
Thailand, the first country to register a case outside China, has 2,169 cases with 23 deaths, according to official figures Sunday.
There are no reported cases in the camps so far but preparation for the outbreak is already in place.
"All people entering the camps are being screened. Infection prevention and control measures are being implemented extensively throughout all nine camps," Thompson said.
She said masks, which were prioritised for health workers in the camps, were sufficient for now but stocks were very low.
Nearly 94,000 refugees from Myanmar are estimated to be in these camps. Of them, Mae La camp hosts the largest percentage at 40 per cent, almost half of whom are under the age of 18, according to data released by the UNHCR earlier this month.
Some refugees who left to find work in the informal economy are now streaming back to the camps as the government shuts down many city workplaces, potentially exposing the camps' occupants to the disease, according to Phil Robertson, deputy director of Human Rights Watch's Asia Division.
The lack of medical infrastructure in the camps means refugees have to be referred to Thai government facilities. A referral mechanism is already in place as the camps are administered by Thailand's Ministry of Interior.
"The worry among international NGOs and refugees is … if there is a surge of Covid-19 cases among Thai people into those hospitals, will there still be room for the refugees? So far, the answer appears to be 'yes', but the full blown crisis has not really hit yet," Robertson said.