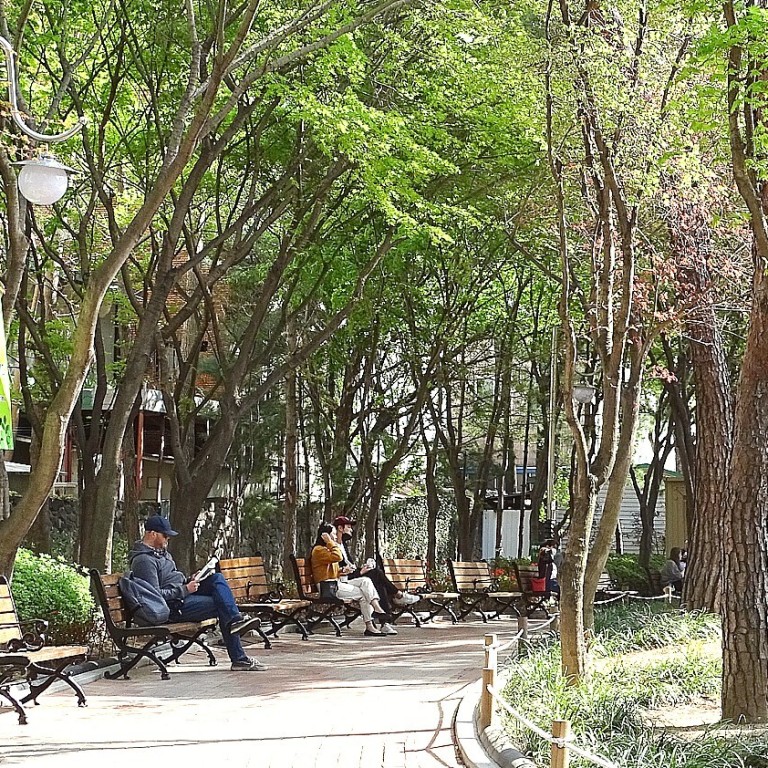 South Korea's Daegu struggles to shake off coronavirus stigma
The hard-hit city is returning to normalcy, but its residents feel 'despised' because of a Shincheonji-linked cluster that sparked the outbreak
A lockdown imposed to contain the epidemic has also hit the livelihoods of small business owners in Daegu
Step inside the cafe owned by Kim Hyun-Joon in Daegu and order a drip bag coffee, and you will find a message written on the bag in cursive.
"Please leave behind any biases, and see us as we are," it reads. "The truth is always closest within us. Daegu is also a city part of South Korea."
The city, in the country's south, is struggling to cope with the stigma surrounding the
coronavirus
after it became the epicentre of South Korea's outbreak in mid-February following a rapid rise in infections linked to the
secretive Shincheonji Church of Jesus
.
"To many people now, [the]
Shincheonji
[Church] is Daegu," said Kim, 42, who has been brewing coffee in Daegu for more than 12 years. "Just from scrolling through comments online, I sense that Daegu's image has been hurt a lot. It makes me sad to see the entire city defined by a minority group."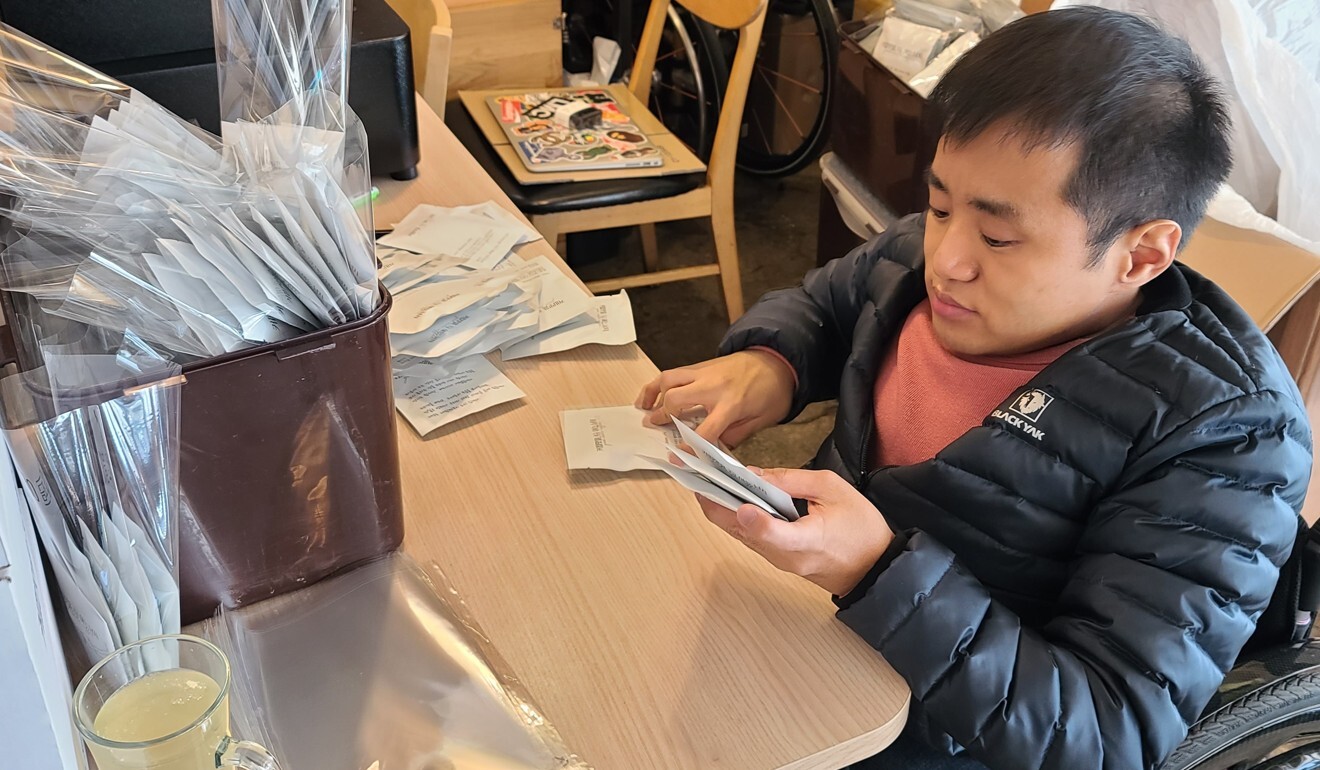 As of Monday, South Korea had reported 10,284 Covid-19 cases and 186 deaths. Asia's fourth-largest economy has seen far fewer daily cases in recent weeks than at its peak in late February when 909 infections were reported in one day. On Friday,
Daegu
, the country's fourth-largest city, logged nine cases – the first time in 45 days the area hardest hit by the virus witnessed a single-digit increase.
Life in the city with a population of 2.5 million is slowly regaining momentum as restaurants and shops cautiously open their doors again. However, the public health crisis has taken a toll on small business owners, who often rely on meagre profit margins, regular local customers and the occasional group of tourists.
On a sunny Saturday afternoon, vendors at Daegu's most famous traditional market, Seomun, stare blankly into the aisles that have been empty for weeks now.
Back at their shops and stands after they were temporarily closed during the peak of the outbreak in February, vendors like Park Myung-ja* are trying to figure out how to recover from the losses they suffered because of the shutdown.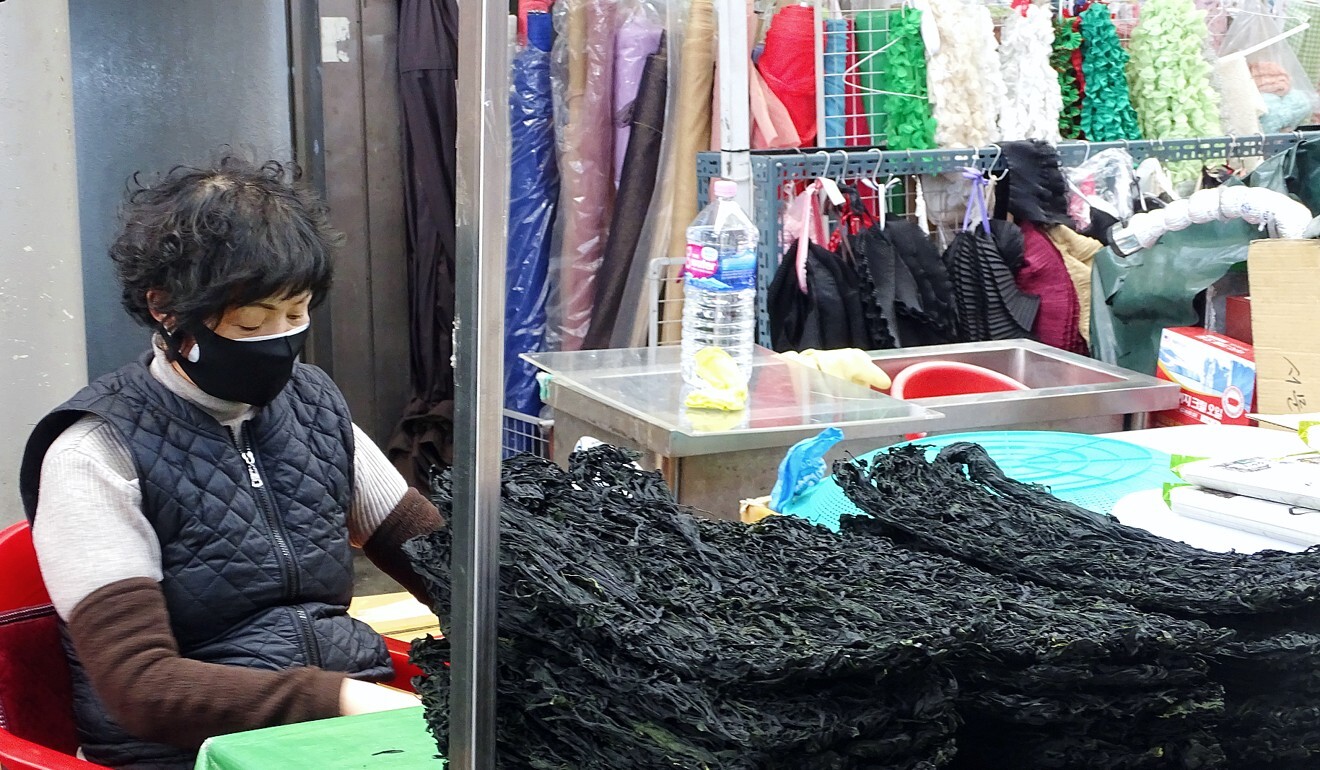 They also face another problem: customers haven't come back.
"This is the busiest we've been in a while," Park said, gesturing at two men seated at a noodle stand as small groups of people trickled in.
The 61-year-old has sold seaweed at the market for over three decades, but sales have never plummeted this low. On some days, only two or three customers turn up at her shop, she said.
"My husband and I just try our best not to spend any money any more," Park said.
Initially, Kwak Eun-ji, a nurse deployed at a drive-through testing centre in Daegu, found it hard to realise the gravity of the outbreak.
"It felt like a scam at first," said Kwak, who has worked at Yeungnam University Medical Centre for over 20 years. "When I opened my eyes, hundreds of cases in Daegu had appeared. I wanted to believe it was a lie. But when I saw the lines of cars waiting to get tested, I realised this was reality. Most people in Daegu never even knew that Shincheonji existed before all of this."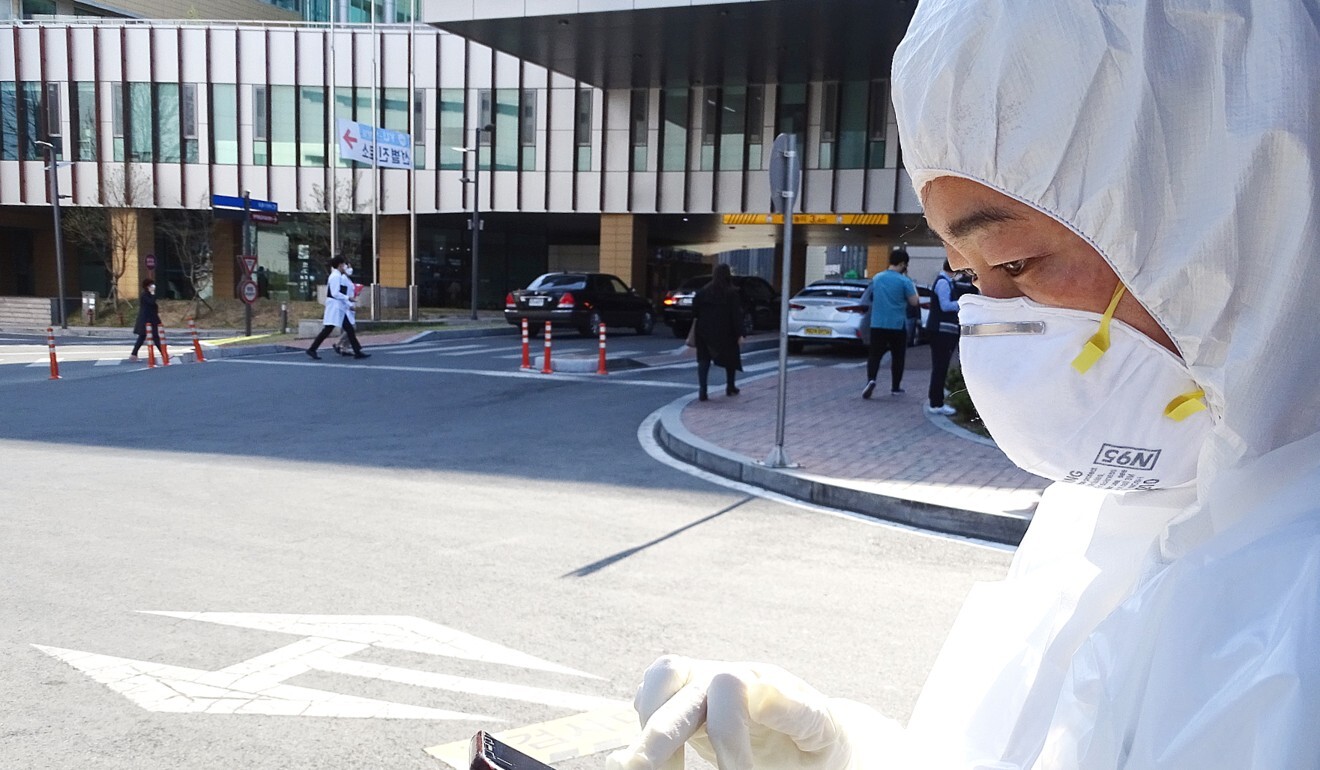 Kwak's three children have stayed home during the epidemic. The eldest daughter, 17, filled her mother's shoes, cooking and looking after her younger sisters aged nine and 14.
"She sends me pictures every day of what they eat," Kwak said while peering into her phone screen. "Sorry, I'm so hot right now. I can't breathe well under this mask. It's a bit suffocating."
The 45-year-old appreciated the support she received from the community.
"People volunteered to help at the hospital," Kwak said. "Schoolchildren delivered handwritten letters and cold drinks to us. It made me believe that there's value in what we are going through right now."
South Korea has been applauded for its rapid, early mass testing and the implementation of drive-through stations, which are now being replicated in other countries to fight the pandemic. But residents of Daegu lamented that the outbreak has painted a nightmare-like image of their city that does not represent their everyday lives.
"We cannot deny the role of Shincheonji in spreading the coronavirus here," said Dr Wan Seok-seo, who serves as the vice-chairman of Yeungnam University Medical Centre.
But Wan also pointed out that such criticisms can be dangerous when dealing with an infectious disease outbreak and increasing stigmatisation can discourage people from getting tested.
"The people of Daegu deserve more recognition," the doctor added. "It is with their cooperation that we have finally started moving forward."
*Name changed to protect identity