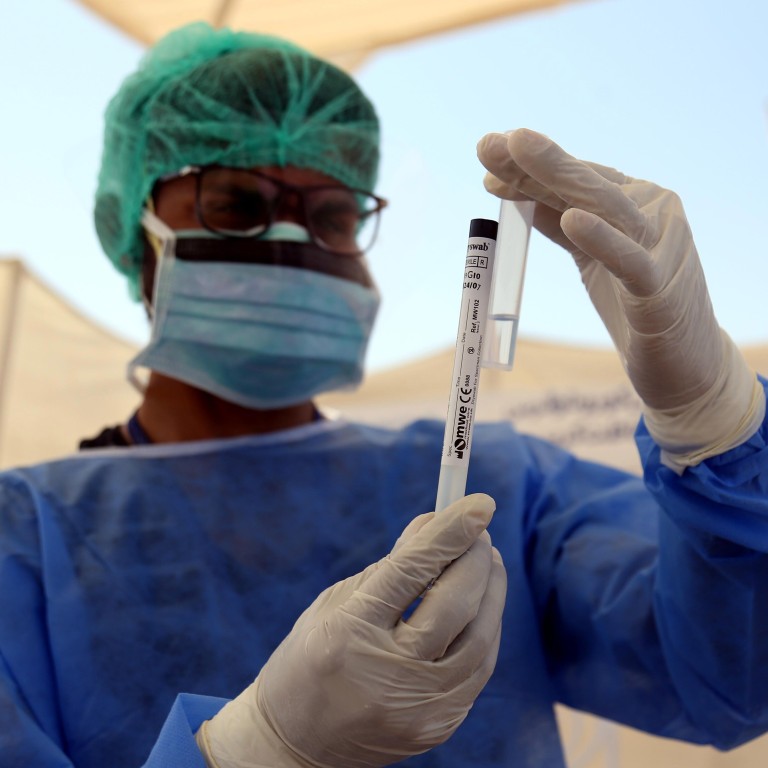 Coronavirus: Pakistan struggles to track down 100,000 attendees of Tablighi Jamaat religious event
Lack of records and slow rates of virus testing are hampering Pakistan's ability to contain a feared mass outbreak linked to the religious gathering
The health services ministry says it expects the number of Covid-19 infections to top 50,000 by April 25, causing between 5,000 and 7,000 deaths
Pakistan authorities on Tuesday were struggling to track down some 100,000 people who attended a religious gathering in Lahore, the capital of the populous Punjab province, as the country's number of
coronavirus
infections rose to over 4,000 and the death toll stood at 55.
Data released by authorities on Monday showed that more than 60 per cent of confirmed infections in Punjab – home to some 110 million people, more than half of
Pakistan
's total population – were either pilgrims who carried the virus back
from Iran
, or Sunni Muslims who had attended the Lahore congregation held by the
Tablighi Jamaat
group in mid-March.
Tablighi Jamaat, one of the world's largest Islamic missionary movements, has millions of followers and often sends preachers to countries to spread Islam's ideas.
Despite the rise in coronavirus infections in the region, the group has continued to stage mass congregations, including in
Malaysia
and
India
, causing it to be blamed for spreading the Covid-19 disease across borders.
In Malaysia, a gathering organised by the Tablighi Jamaat on February 27 to March 1 was attended by
16,000 followers
, resulting in at least 600 infections recorded across
Southeast Asia
, including Brunei, Singapore and Thailand. A Malaysian man who caught the virus after attending the event later died.
Pakistan has managed to identify and quarantine some 20,000 Tablighi Jamaat followers who attended the Lahore event, of whom 539 have tested positive in Punjab, the only province to publish data about them.
Authorities are struggling to track down the rest, because organisers did not register any of the attendees and the lay preacher group maintains no record of where its missions are headed.
In Sindh province, tests conducted on March 29 on some 200 members in Hyderabad city found 128 infections – an extraordinarily high ratio that points to an impending massive outbreak.
Pakistan's
coronavirus crisis
is compounded by the country's slow rate of testing and the government's reluctance to restrict religious congregations.
The number of infections spiked by 847 in the 36 hours between Sunday night and Tuesday noon, as federal and provincial authorities belatedly began to increase the testing of suspected cases.
Until last week,
Pakistan
had conducted about 17,000 tests, or the equivalent of 68 tests per million people – the world's third-slowest testing rate behind Indonesia and India – prompting the World Health Organisation (
WHO
) to urge the three governments to improve their test rates to 10 tests for each positive diagnosis, or the equivalent of 15,000 per million people.
"Without testing, it's like moving blindfolded," WHO director general Tedros Adhanom Ghebreyesus said on Monday.
The number of tests conducted by Pakistani authorities exceeded 39,000 early on Tuesday.
Instead of acting decisively to prevent the spread of the coronavirus by religious groups, federal and provincial governments have hesitated because they fear a political backlash, analysts say.
"Religious sentiment is so dominant in Pakistan that the government prefers to invoke it in its favour rather than confronting it even when it threatens the country's security or the people's health," said Husain Haqqani, a former Pakistan ambassador to the US who is now a senior fellow at the Hudson Institute, a Washington think tank.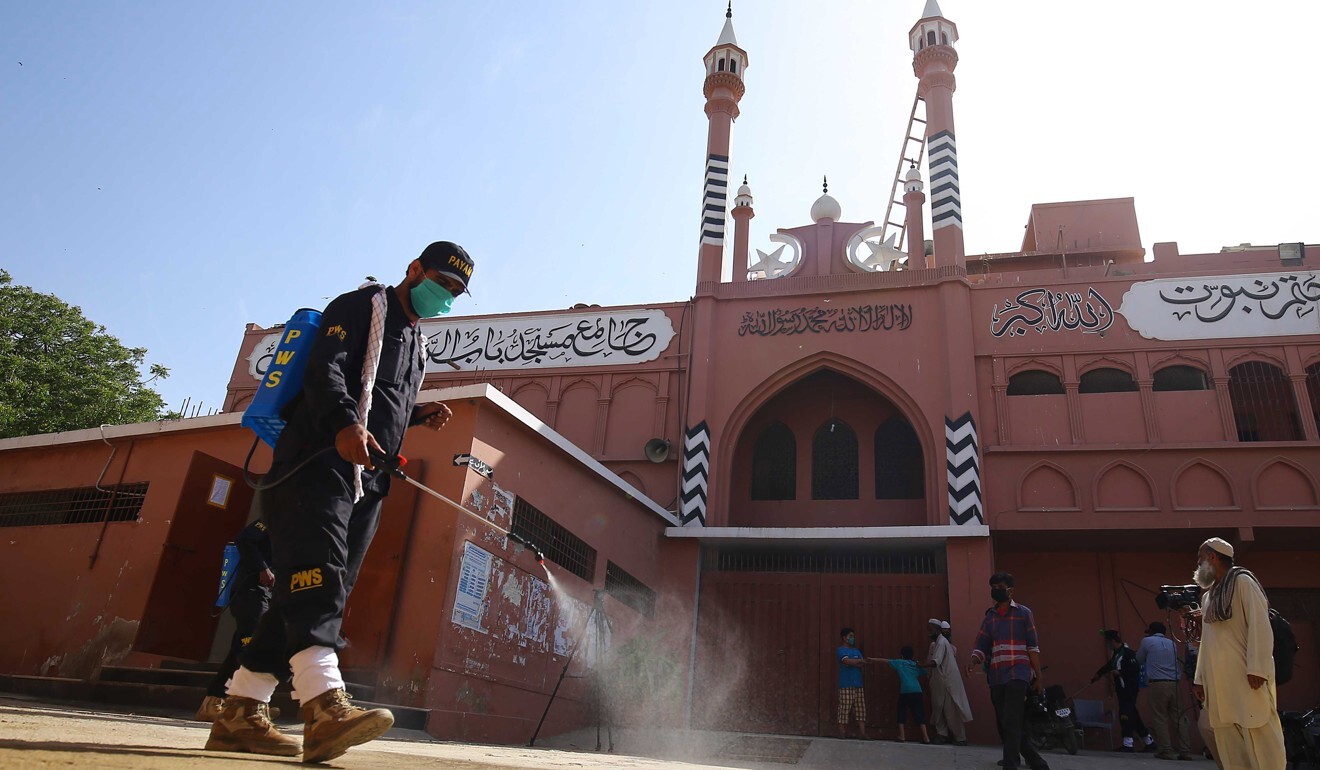 Cleric politicians have for decades played a central role in anti-government movements because of their ability to marshal followers from tens of thousands of mosques and seminaries around Pakistan.
A peripheral group, Tehreek-e-Labaik, besieged the capital Islamabad for 20 days in November 2017, after the National Assembly enacted a clerical change to the clause of an electoral law dealing with the finality of the prophethood of Muhammad, a core premise of Islamic faith incorporated into Pakistan's constitution in 1974.
The government was forced to withdraw the change and law minister Zahid Hamid stepped down as part of a deal brokered by the military's Inter Services Intelligence agency, earning it a rare public rebuke from the Supreme Court.
The Punjab provincial government thus adopted a softly-softly approach that failed to prevent the Tablighi Jamaat gathering on March 10-12, and its organisers said they only agreed to cut short the scheduled week-long event after unseasonal rains flooded areas of the venue.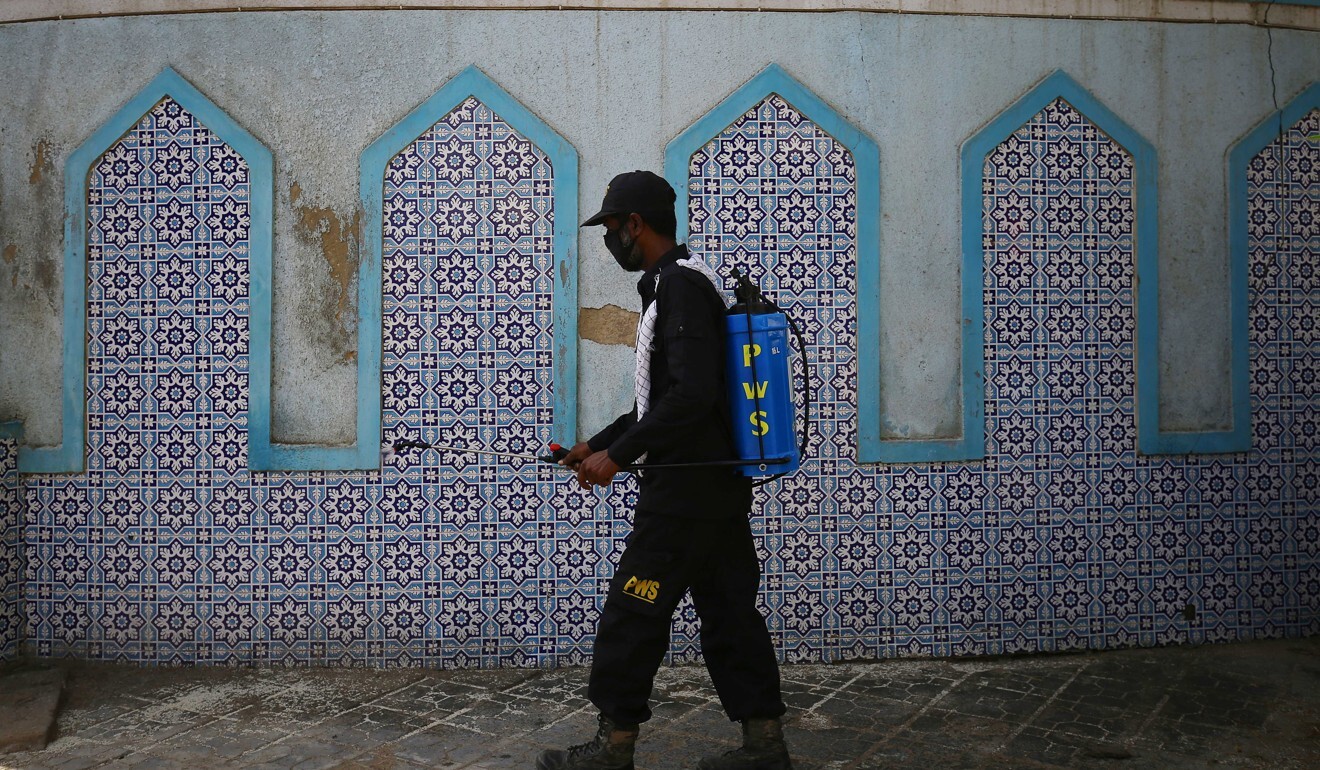 Weekly Friday congregational prayers continued unabated across Pakistan until March 27, despite the ban enacted across the adjacent Middle East by Muslim governments.
The Pakistani clergy did not relent until last week, when the military began to deploy troops in response to calls for assistance from the provincial authorities, and after President Arif Alvi reached out to the head of Egypt's Al-Azhar University, a world renowned centre of sharia law, to obtain an edict endorsing the suspension of prayer congregations.
"Pakistan portrays itself as an Islamic republic and the all-powerful military describes itself as Islam's defender. This has created an environment that allows the [clerics] to call the shots even when their electoral support remains limited," former ambassador Haqqani said.
Citing a national action plan, Pakistan's health services ministry on Saturday told the Supreme Court that it expects the number of Covid-19 infections to top 50,000 by April 25, causing between 5,000 and 7,000 deaths.
Additional reporting by Bloomberg
This article appeared in the South China Morning Post print edition as: scramble to find 100,000 from religious event