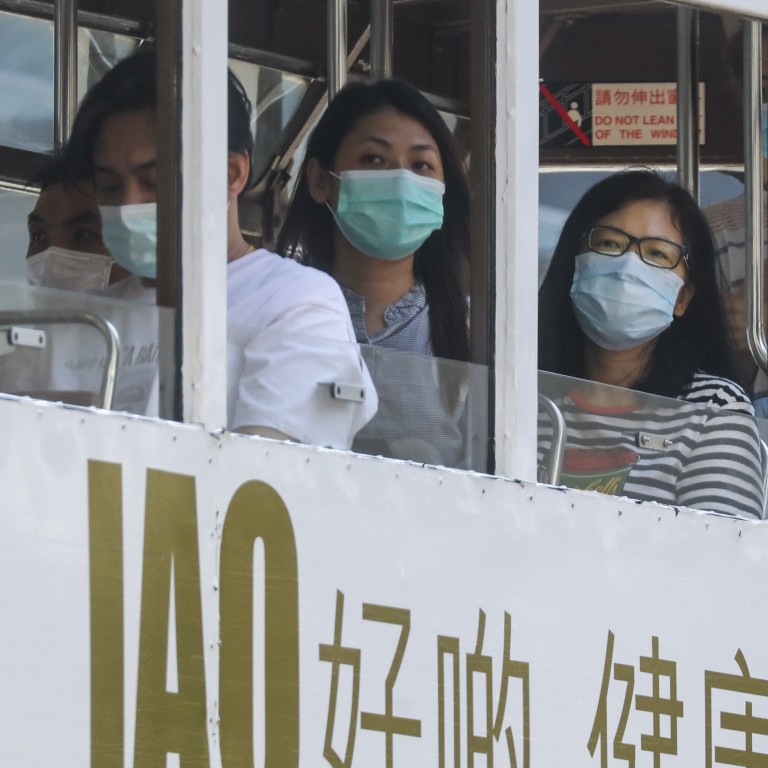 Coronavirus: lockdowns are not the reason Hong Kong and South Korea are beating Covid-19. Model citizens might be
Hong Kong and South Korea are leading the way in the fight against the coronavirus – despite neither place having implemented a lockdown
Experts say it is no coincidence that citizens in both places took a proactive approach to defending themselves, rather than waiting for official guidance
Three months after reporting their first cases of the novel coronavirus,
Hong Kong
and
South Korea
are showing societies throughout the world that there is light at the end of the coronavirus tunnel.
Hong Kong on Monday reported no new
coronavirus
infections for the first time in nearly two months, while South Korea announced on Sunday it had hit a two-month low of just eight additional infections.
In both cases there have been suggestions the achievements, if sustained, could lead to an easing of social restrictions. Seoul has said that while its social distancing campaign will remain in place until May 5 it will begin easing limits on sports facilities and public gatherings including church services.
Meanwhile,
a study by the University of Hong Kong
that found the Chinese city's mix of restrictions was enough to slow the spread of the virus without a lockdown has prompted some experts to suggest some restrictions here, too, could soon be lifted.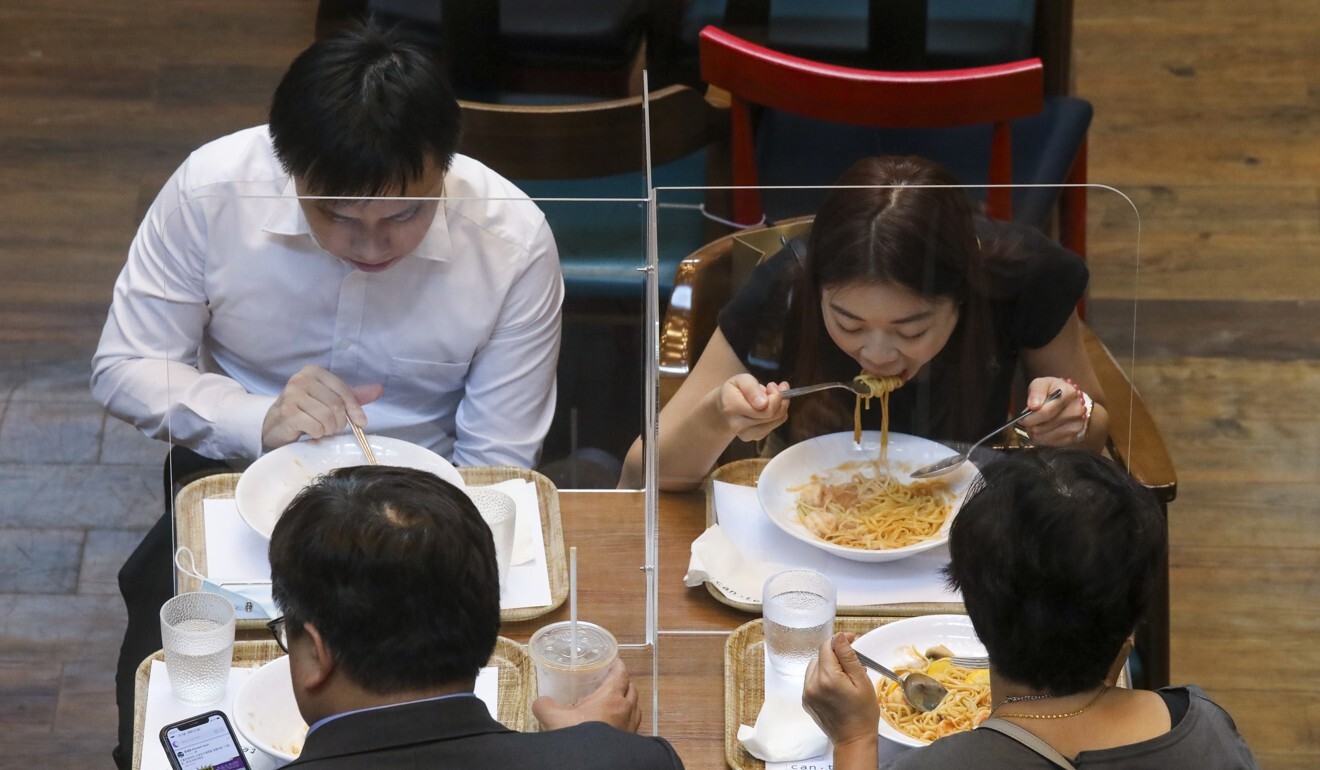 The turnaround in fortunes is remarkable not only because at the beginning of the outbreak both governments had faced severe criticisms over their handling of the crisis, but because both appear to have turned the tide without resorting to the sort of severe lockdowns seen elsewhere across the globe.
For instance, in France, a country where even the national motto is built around the nation of "Liberté", citizens need permission to leave their homes; in both Hong Kong and South Korea, people have been free to walk the streets and even to eat at restaurants, albeit with some seating restrictions.
Noting this, some Western critics lamenting the responses of their own governments have seized on the experiences of both Hong Kong and South Korea as examples of how swift government action backed up by well-organised testing regimes have negated the need for harsher actions. As Kim Ki-hyun, the director of the Safety Management Division at Seoul Metropolitan Government, put it: "Unlike other countries, quick government intervention, tracking and isolating infected personnel, and a transparent information hub has allowed our country to suppress the virus while refraining from closing down the economy."
But while swift government action, relentless tracking and well-organised testing regimes have undoubtedly played a part, increasingly observers are suggesting there is another pillar to the success of both Hong Kong and South Korea: the mindsets of their people.
"Even though the rate of infections have gone down largely due to government efforts, you can't ignore the people's role in the success," said Chae Su-mi, a head researcher at the Korea Institute for Health and Social Affairs. "Although the government was taken by surprise at the new type of coronavirus that was having an unexpected high death rate, our society managed to be very cooperative during the most crucial point of the pandemic."
PEOPLE POWER
Chae gave the example of how Korean and Chinese people had of their own accord began wearing masks and taking other precautions before any official guidance was issued by their governments. On the other hand people in Western societies hit hard by the virus, such as Italy and the United States, had waited until such actions were mandated by their governments – and the delay was made even worse by the fact that these governments had themselves been slow to catch on to the danger.
"I think these Western states believed the virus was something limited to the other side of the globe, making them sort of overconfident," Chae said.
"Countries like the US didn't practise social distancing until the situation became severe enough for wide public attention."
Even when it did come to the public's attention, the inaction of Western citizens was made worse by their governments' tendency to downplay the virus. In Italy, there was the campaign "Milan Doesn't Stop", which encouraged bars to remain open, while in the US President Donald Trump repeatedly stated that his country wasn't "built to be shut down".
What's more, particularly in the early stages of the outbreak, even in Western cities that did implement quarantine measures, restrictions didn't always seem uniform. Museums would remain open, for instance, or the public would continue their social lives unchanged.
"Even though there was a quarantine order from the state, people were throwing a party at the guest house I was staying in," said Kim Jin-sol, a South Korean student studying in Italy.
And even when the Italian government finally suggested to the public that traditional greetings involving kisses or hugs be abandoned for the time being, many Italians refused to take the advice.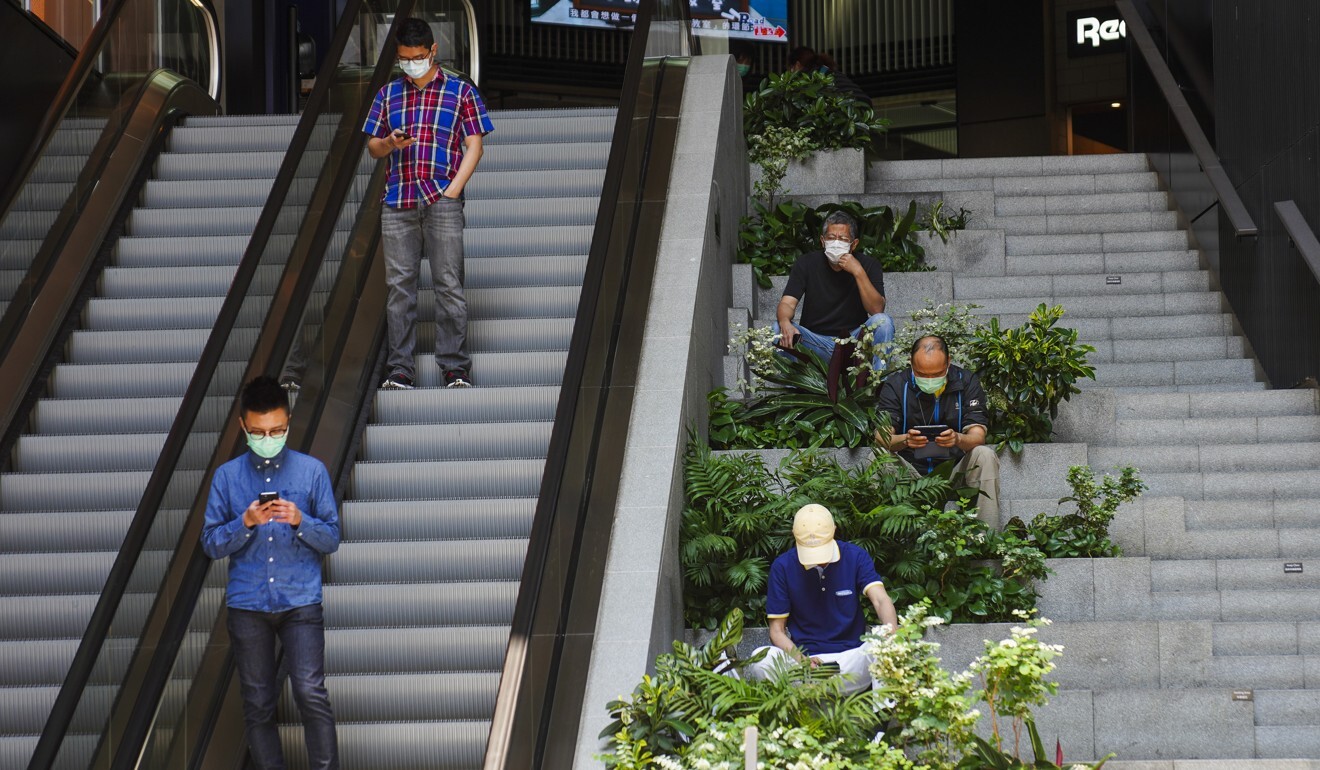 WILLING TO SACRIFICE
In a study published in The Lancet Public Health journal, researchers from HKU found that social distancing and other measures in Hong Kong, coupled with the correct response of residents who heeded advice to wear masks and avoid crowded places, had helped to keep the virus at bay.
"Other governments can learn from the success of Hong Kong," said lead researcher Benjamin Cowling, a professor of epidemiology and biostatistics at HKU's school of public health. "If these measures and population responses can be sustained, while avoiding fatigue among the general population, they could substantially lessen the impact of a local Covid-19 epidemic." South Koreans, too, had shown more willingness than their Western counterparts in cooperating in the fight against the virus, even when it meant sacrificing individual liberties such as privacy.
Last month a survey by Seoul National University's Graduate School of Public Health found 78.5 per cent of respondents would sacrifice their right to privacy to help prevent a national epidemic.
That contrasts sharply to attitudes in the West, where US authorities notoriously refused to disclose the names of people who had attended a house party attended by a superspreader in Connecticut, citing federal and state privacy rules.
Another reason often touted as colouring Asian responses to the virus is the region's experience of past epidemics such as Sars in 2003, which infected 1,755 people in Hong Kong and killed 299, and Mers in 2015, which infected 186 people in South Korea and killed 36.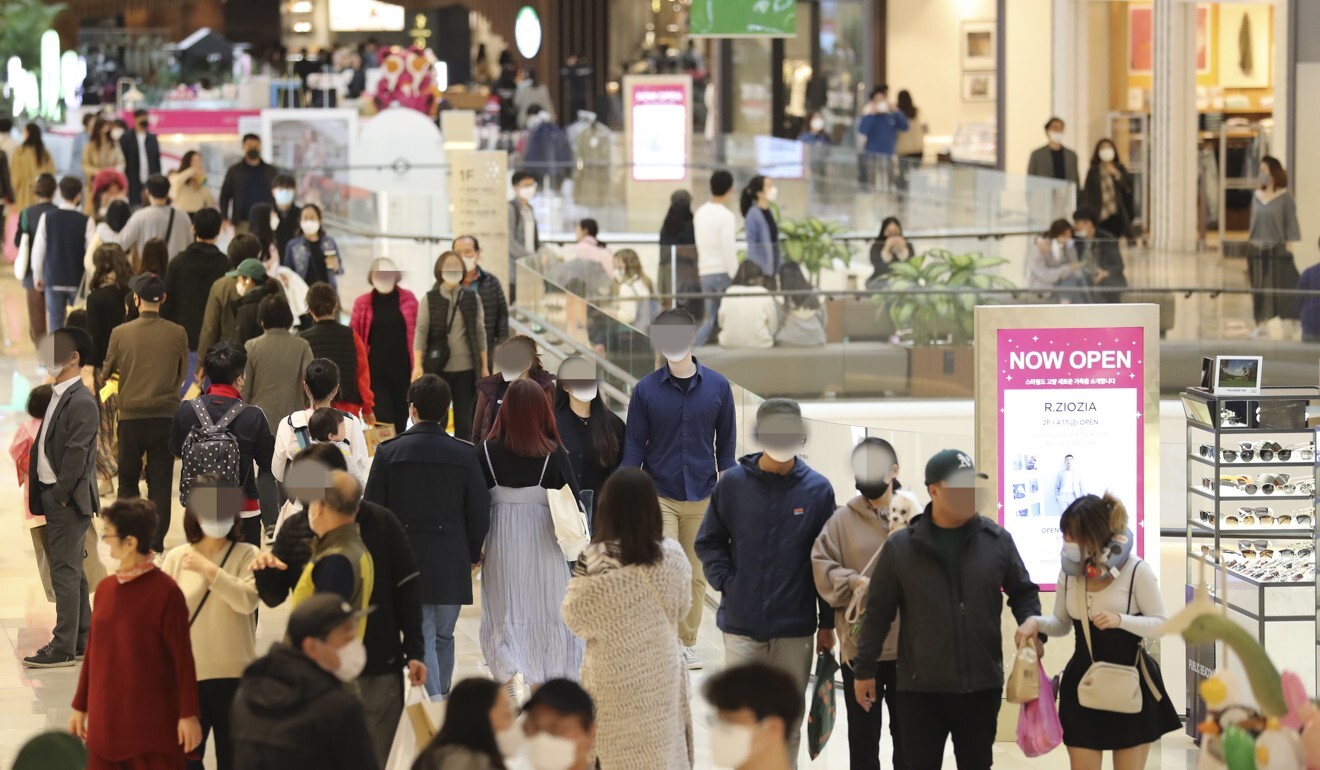 ASIA'S MODEL STUDENTS
But even within the Asian context, Hongkongers and South Koreans stand out as model students for being proactive in actions such as wearing face masks.
"South Koreans didn't need to have compulsory orders from the government like other Asian countries to bring down the number of infections," pointed out Chae.
As a consequence people in both places have been free to use public transport and visit public businesses since the start of the pandemic, acting only on recommendations from their governments to stay inside and practise social distancing.
In many other Asian jurisdictions, governments have had to take a much firmer stance to ensure citizens cooperate.
"At the start of the lockdown, many people still didn't follow orders to stay at home," said Naomi Pang, a 19-year-old student in Malaysia. "But people are now following government orders because the restrictions are so strict – like fines for people seen out in a park or roadblocks that prevent people from entering cities."
Do Montecastro, 30, a resident of Cebu in the Philippines, says it is now a brave soul who leaves their home, noting that President Rodrigo Duterte has told police and military to "shoot" people seen outside causing "violence" during the lockdown. "People don't go out these days because they fear retaliation from the authorities," said Montecastro.
Over in Singapore, Joshua Yoo, 19, said most people followed state guidelines as they were well aware of the city's reputation as a strict enforcer of laws.
"Most people are obeying because you will be fined [up to S$1,000 or US$700] if you don't comply," said Yoo, an international student.
TRUST AND INFRASTRUCTURE
Some observers also point to the advanced infrastructure in both Hong Kong and South Korea as reasons for the success.
As one analyst wrote, Korea's advanced testing and treatment was helped by a world-class airport, metro system and health care system. The country has invested in itself and its citizens are reaping the rewards.
"People are eating at restaurants without worry," said Yun Kyung-chon, a member of the infectious control committee at the Korea Centres for Disease Control, sharing a picture of a packed restaurant where he had recently eaten lunch. "They are not anxious."
Chang Kyung-sup, a sociology professor at Seoul National University, said that such a situation had been made possible not only because of the public's strict obedience, but because of a high level of trust in the government.
"President Moon Jae-in has a pretty good reputation of handling crises, and it helps that other countries are complimenting South Korea's response," he said.
He added that Koreans were used to coping with tough times. "Our country's history involves rising up from the invasion of Imperial Japan, dictatorships and threats from North Korea," said Chang.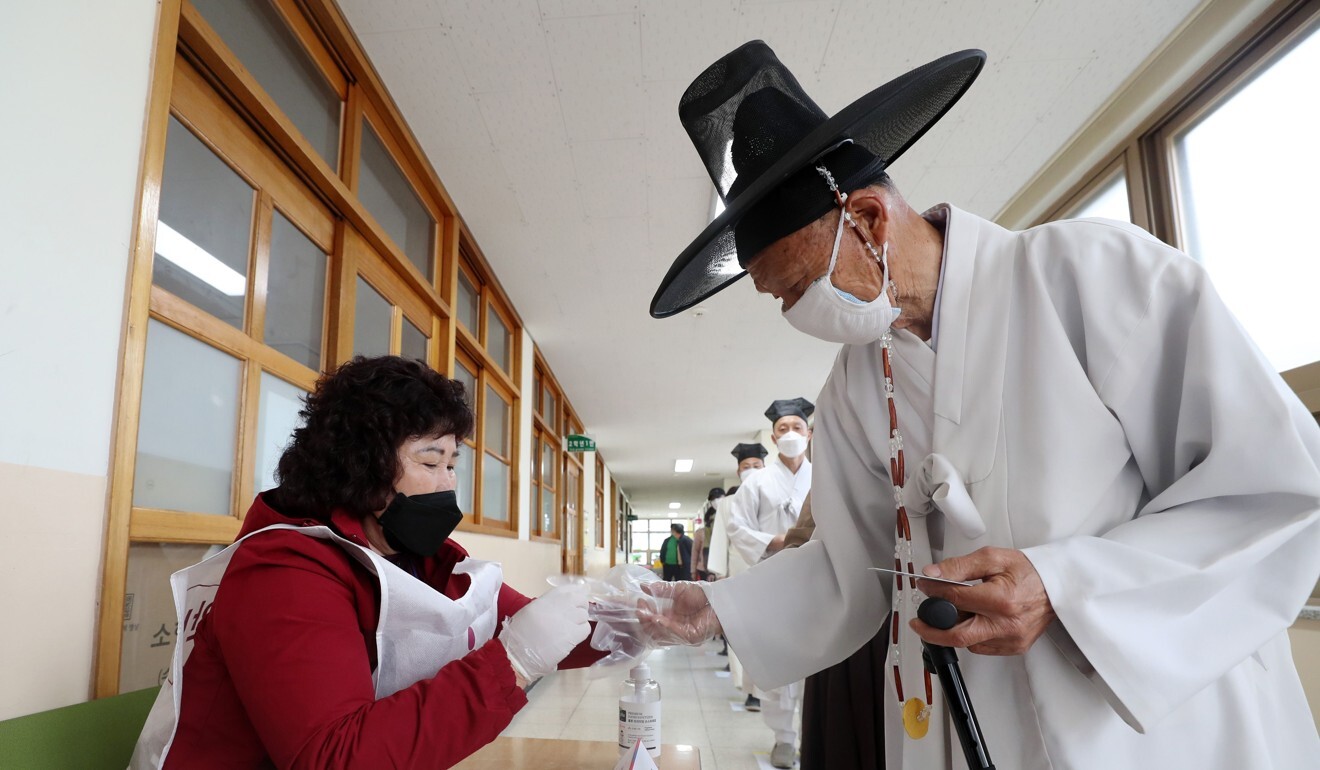 NEED FOR VIGILANCE
Still, even amid all the back patting, experts stress that both places must remain on guard if they are to avoid a resurgence of cases.
Professor David Hui Shu-cheong, a respiratory medicine expert from Chinese University in Hong Kong, said measures including the wearing of masks on public transport and in crowded places, needed to be in place until the middle of next year, the earliest vaccines were expected to be available.
In South Korea, Jung Eun-kyeong, head of the country's Centres for Disease Control and Prevention, warned there was a "possibility that Covid-19 may fluctuate in coming months before it hits us with a massive wave of new infections in winter season".
Transmission of the virus might grow during the colder temperatures because people would stay inside in closed quarters, she said, adding that it could linger for another year or longer.
Another unknown in South Korea is how the holding of parliamentary elections last week may have affected the spread of the virus.
Jung said the country would need to monitor for the next four weeks to see whether the virus had spread during the elections despite strict measures that saw voters stand at least a metre apart, wear masks and have their temperatures taken before entering the polls. All voters were given plastic gloves and booths were repeatedly disinfected.
Without continued vigilance both Hong Kong and South Korea face the emergence of another threat: the prospect of losing their current gains to overconfidence.
Over the Easter holidays large crowds gathered in public parks in both places, prompting some concerns that people might be taking their foot off the pedal too early and giving the virus a chance to regroup.
As John Lie, a professor at the University of California-Berkeley, put it: the lack of "a clear and present danger has meant that a sizeable number of people are going about their lives as if there were no threat".
In other words, care is still needed that the light at the end of that tunnel is exactly that – and not an oncoming train.
Additional reporting by Park Chan-kyong, David Volodzko, Reuters, Bloomberg