Coronavirus quarantine in Thailand: great food and fast Wi-fi, sleeping with a stranger … and a shame about my underpants
Ever wondered what two weeks in a Thai government-run coronavirus quarantine facility might be like?
Then wonder no more, Thai-American freelance visual journalist Charles Dharapak experienced it so you don't need to
I stood at the curb with a group of 75 newly returned Thai citizens from
Indonesia
. After three hours of tedious processing at Suvarnabhumi Airport, they still wouldn't let us leave. Officials posed with us for photographs as if we were celebrities.
"Don't worry," one officer said through his surgical mask. "Just be patient."
Unclear on what was happening, we boarded buses. I checked the news. Thailand's government had just announced new restrictions on inbound flights to limit imported infections.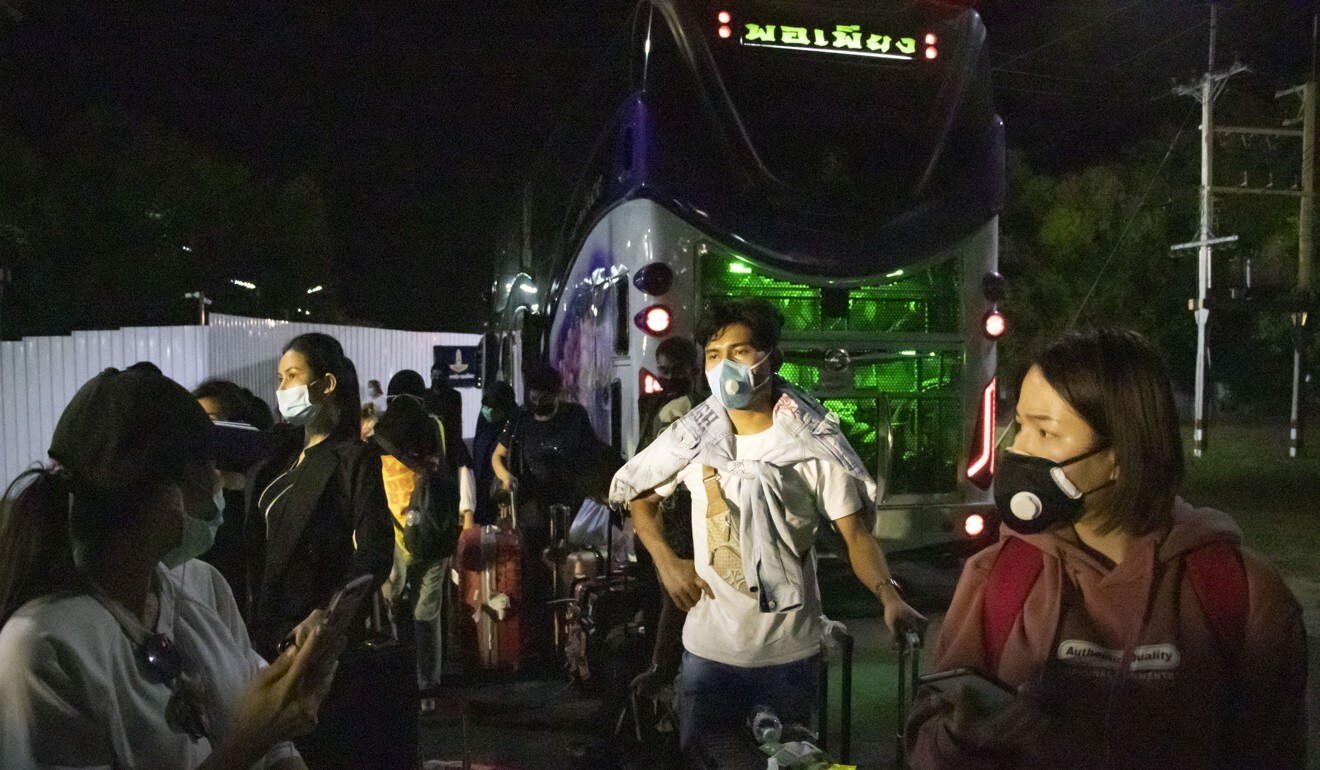 "We need to reduce the number of people entering Thailand," said government spokesman Taweesin Visanuyothin. "We must limit the number that need to be quarantined."
"Quarantined?" I thought.
News reports cited a group of returning Thais infected with the coronavirus following religious ceremonies in Indonesia, a country now considered high-risk.
Without prior notice, my entire flight faced 14 days of government quarantine.
"We are all making sacrifices," a Thai official told our group.
I was wearing my only pair of pants and underwear. I didn't have a toothbrush.
I asked a well-dressed traveller in black if he would be able to get out of this. "No one here is bigger than anyone else," he replied.
We arrived around midnight at the Royal Thai Air Force flight training school 80km from Bangkok. Spotlights illuminated barracks surrounded by a sheet metal fence topped with closed-circuit cameras. An airman power-sprayed the bus tyres with disinfectant.
We were obviously considered infectious. Health officials in science fiction movie outfits waited to process us. A gentle voice crackled over a loudhailer: "We are arranging rooms in pairs. Pick a partner. Thank you for your cooperation."
So much for social distancing.
The well-dressed man in black sat on his suitcase and declared: "I can't room with anyone. I only sleep with my wife."
I stepped into a tray of disinfectant to sterilise my shoes. Next was wiping down our luggage, a temperature check, and a fresh surgical mask. I paired up with a 29-year-old Thai man with bleached-blonde hair who had been surfing in Bali.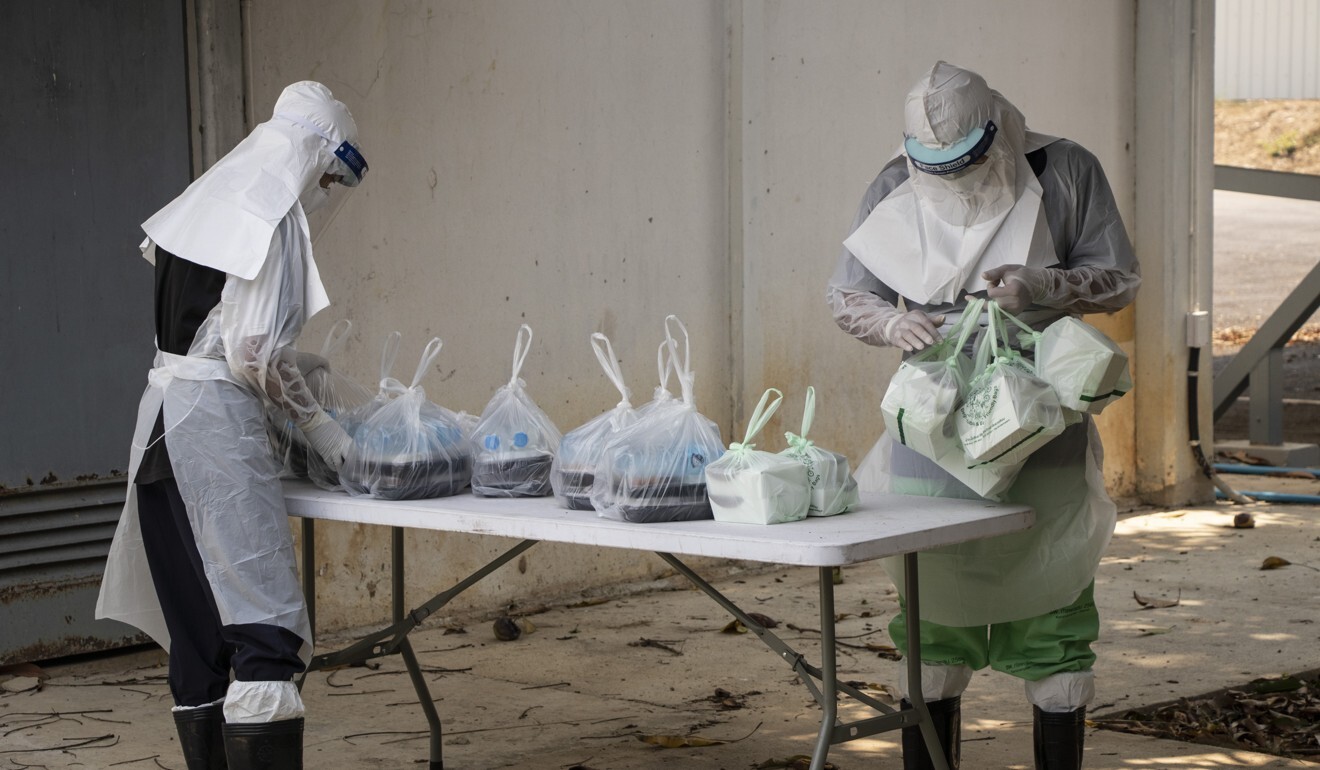 Our accommodation were spartan yet spacious. Beneath the windows were signs for "Temperature Check" and "Garbage Collection".
The room was clean and well-appointed: flat-screen TV, air conditioning, refrigerator, and a mop. A hot shower and ample toilet paper. Fast Wi-fi. Two brand new beds, two sets of personal items including toiletries and hospital pyjamas.
Exhausted, I fell asleep, feeling uneasy about sharing close quarters with a stranger.
Throughout the day the loudspeakers came alive with an ascending chime. A distorted voice blared announcements. A LINE chat group was our means of two-way communication with our caretakers.
Men in protective suits delivered delicious Thai meals of curries, fish, and rice three times a day. With lunch came a box of desserts. I was often just finishing breakfast when lunch would arrive. With true Thai hospitality, we were well fed.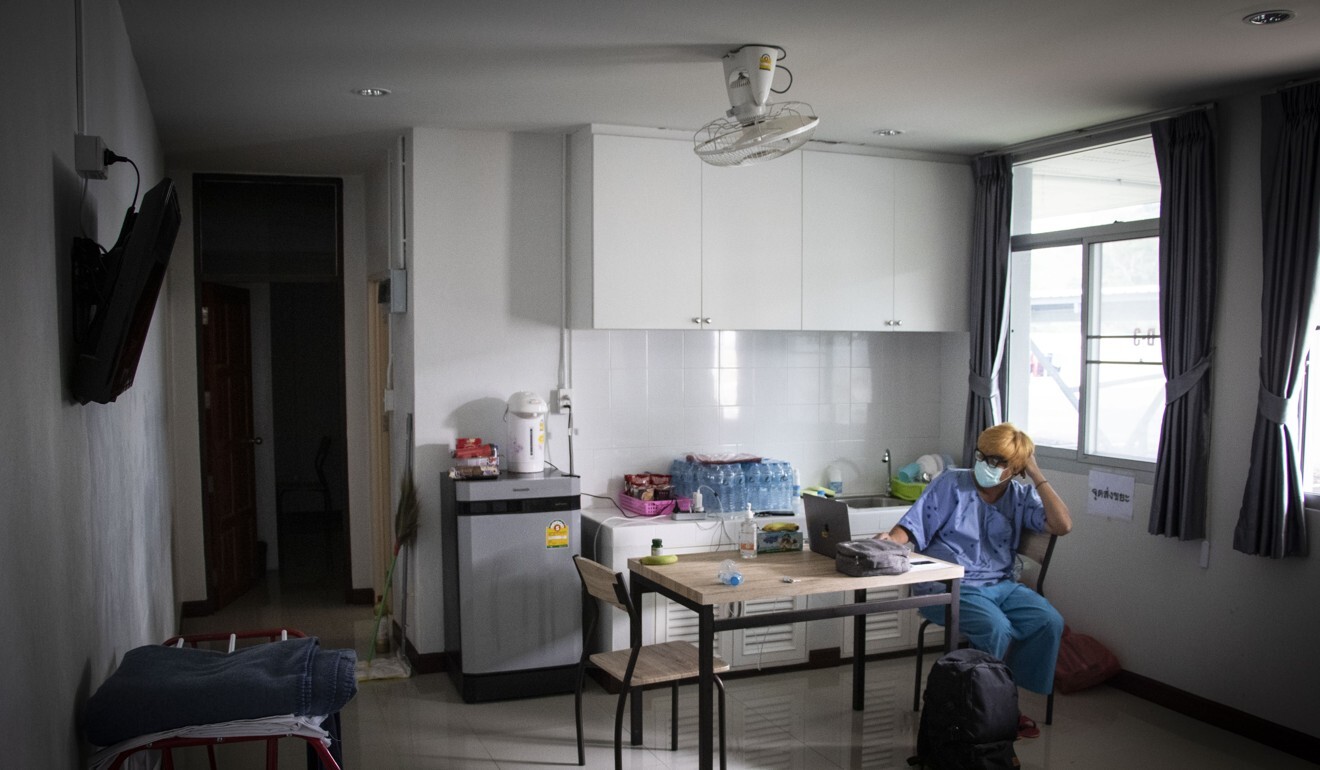 Two cheerful and fully suited health workers checked our temperature daily through the window. I would steal some precious outdoor moments in the sunny car park while hanging my handwashed laundry.
Local television showed us Thailand beyond the fence, recapping the daily Covid-19 briefings and recounting stories of Thais facing financial woes.
"I'm going to start a business selling nam phrik," my roommate said, brainstorming his way out of economic uncertainty.
My quarantine neighbour lost his job in Indonesia. "My boss will bring me back if business starts up again," he said.
Moments of levity broke quarantine monotony: Thailand's Public Health Minister Anutin Charnvirakul treated us to KFC; two neighbours were reprimanded for scaling a building one night, attempting to pick mangoes, and our Covid-19 swab tests came back negative.
On the final day, I returned my key with a respectful "wai". The rooms needed to be prepared for the next group as thousands of Thai citizens waited to return home.
Cameras documented airmen in blue camouflage masks loading luggage on our bus to well-appreciated freedom. Our overseers gave us parting gifts of masks, sanitising gel, and our last tasty packed meal.
As our bus pulled away, a line of government officials applauded. I was touched. But I must admit that my mind was already thinking of my own home, my own bed, and a fresh pair of underpants.