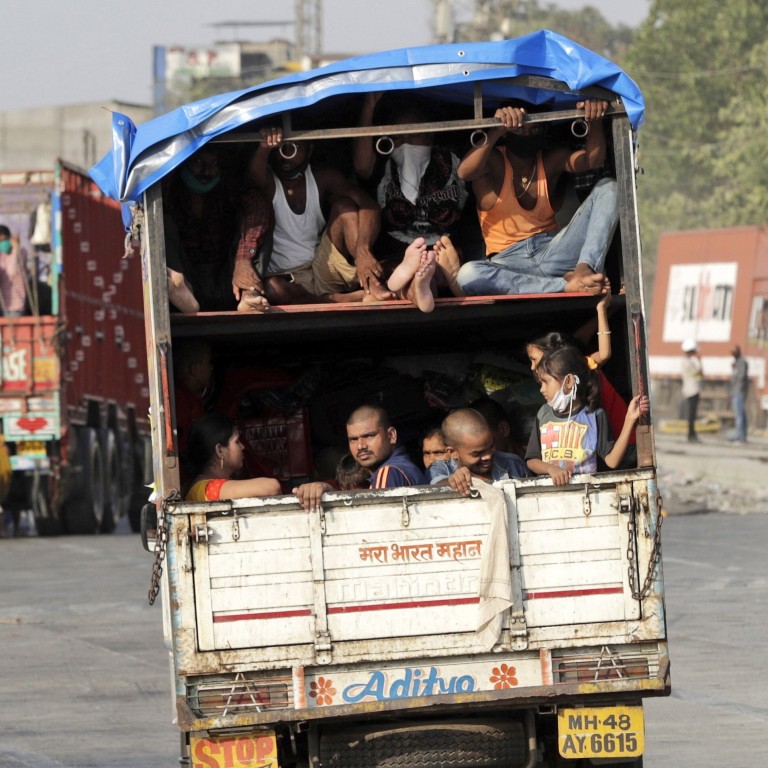 Coronavirus: fear and foreboding in Mumbai, India's worst-hit city
About a quarter of India's more than 80,000 cases are in Mumbai, where hospitals are running out of beds – and places to store the dead
Doctors, nurses, police and sanitation workers are all exhausted. But some fear with the lifting of the lockdown, the worst is yet to come
Mumbai, with a population of 12.4 million – half of whom live in slums where the population density can reach 270,000 people per sq km – was always going to be a coronavirus hotbed.
The city's place in the Indian public's imagination is unrivalled. It represents fantastic wealth, the dream of a better life, the glamour of Bollywood, the stock market, and the rags-to-riches stories of some of its billionaires.
But now it is in the news for a different reason: being the country's worst-hit city by the Covid-19 pandemic.
About a quarter of India's more than 80,000 cases are in Mumbai and the sense of being engulfed is widespread.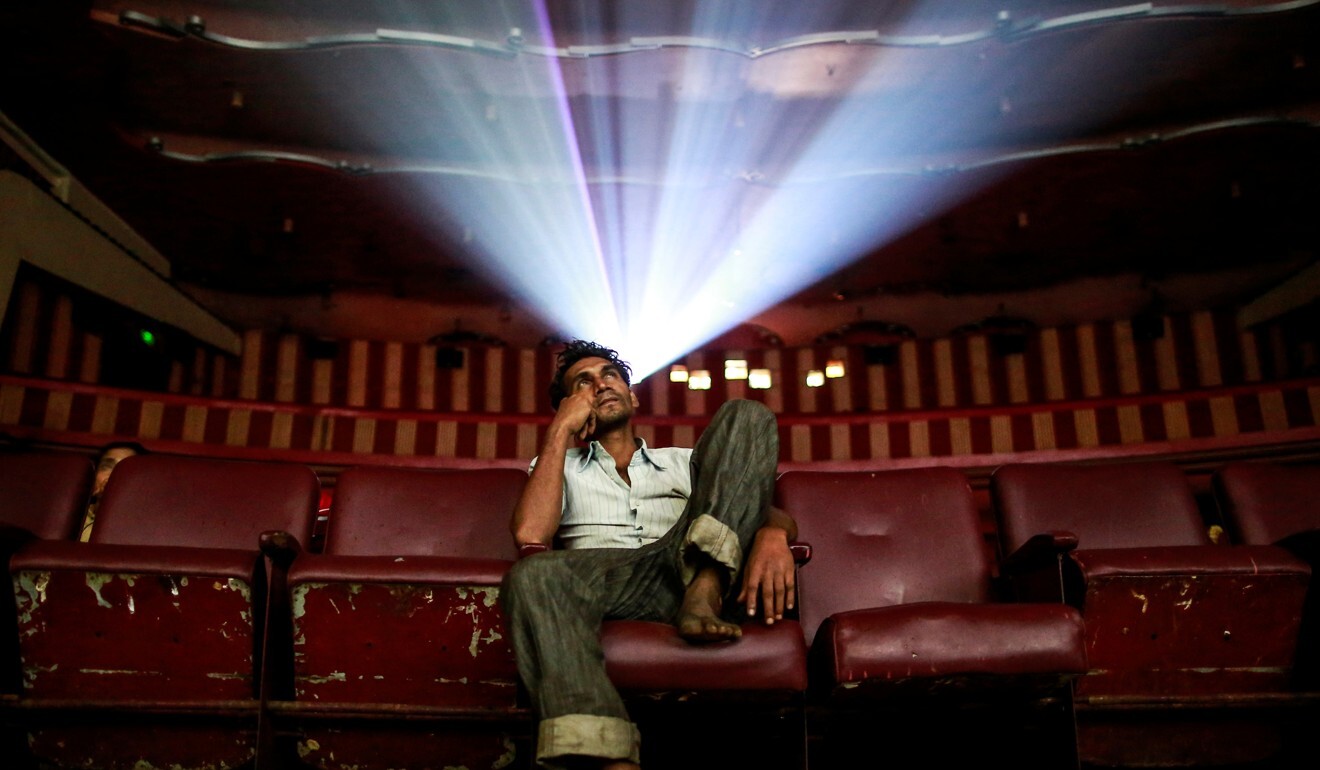 Hospitals for Covid-19 patients are running out of beds, with disturbing footage from two in particular – Sion and KEM – showing the bodies of coronavirus victims lying wrapped in black plastic alongside patients receiving treatment.
While other parts of India are preparing to ease out of the nationwide two-month lockdown from Sunday, Mumbai is probably going to have extend its own restrictions until the end of the month. On Thursday, it recorded 1,000 new infections in one day.
A secretly filmed video of KEM Hospital showed a ward swarming with nurses, doctors, patients and relatives, suggesting a medical system that is struggling to deal with the contagion. By next week, a 1,000 bed temporary hospital is expected to be complete, but the city still needs more.
"We took my mother to two hospitals who turned us away before a third agreed to treat her and that too was because she had breathing problems and needed oxygen support," a young man told The Indian Express newspaper.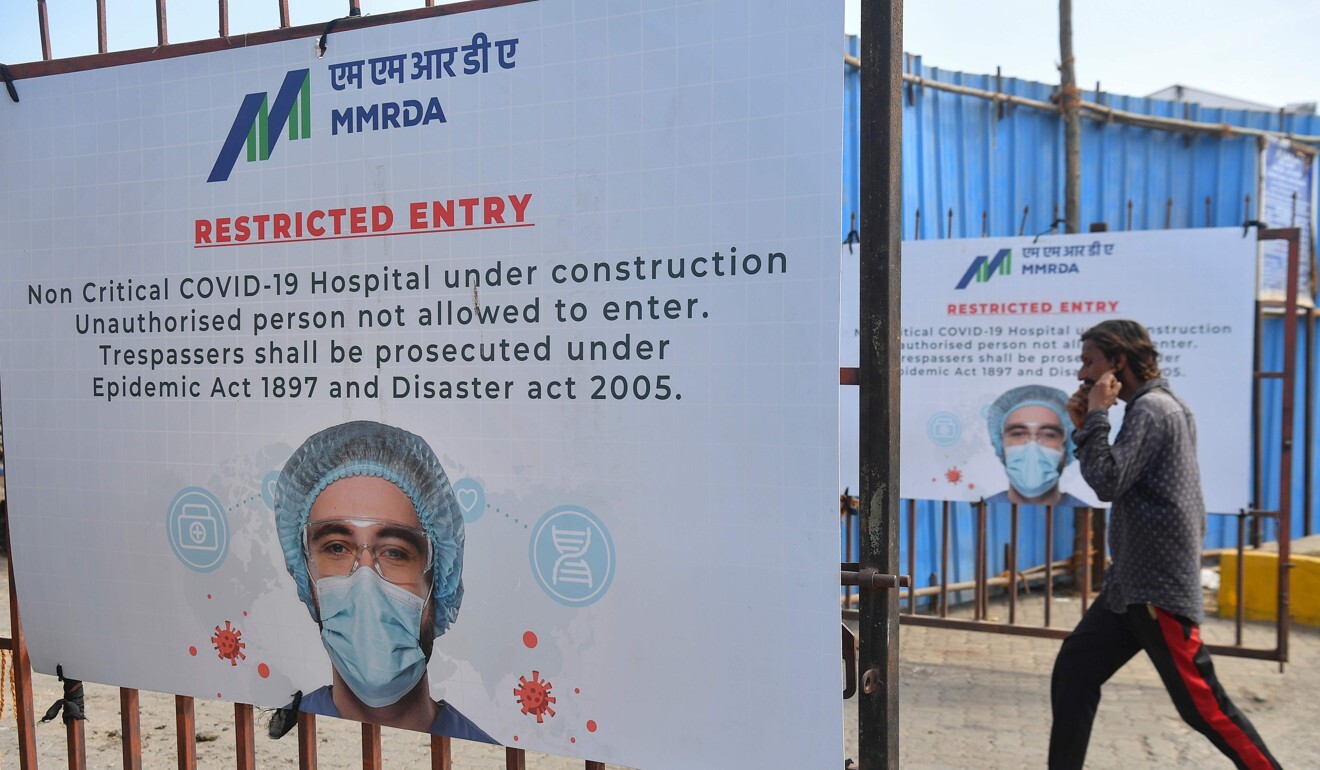 Mumbai has overcome hardships in the past, ranging from natural disasters such as monsoon floods to terror attacks. And given its status as the country's financial capital, whatever happens in the city always attracts attention. The pandemic has been no exception, with Indians watching with alarm as case figures rise inexorably.
For Tarique Mohammed, a researcher at the Tata Institute of Social Sciences, the duration of the health emergency is worrying. "It's been going on so long that hospital resources are getting depleted. There is total physical and emotional exhaustion among doctors, nurses, the police, sanitation workers, everyone. It's all taking its toll," he said.
Uddhav Thackeray, chief minister of the surrounding Maharashtra state, has said he might ask New Delhi for extra police units to relieve officers exhausted by non-stop Covid-19 duty. Tired doctors tell the media in dull, flat voices that they are doing their best. What they are waiting for is the feeling that the worst is over, but this has yet to come.
Rather, what everyone feared – an outbreak in the huge slum of Dharavi, known for its labyrinth of tiny tin-roofed shacks that open out onto open sewers and narrow lanes – happened long ago. The slum, the largest in Asia, is a hotbed within a hotbed, with 1,028 confirmed cases as of May 14.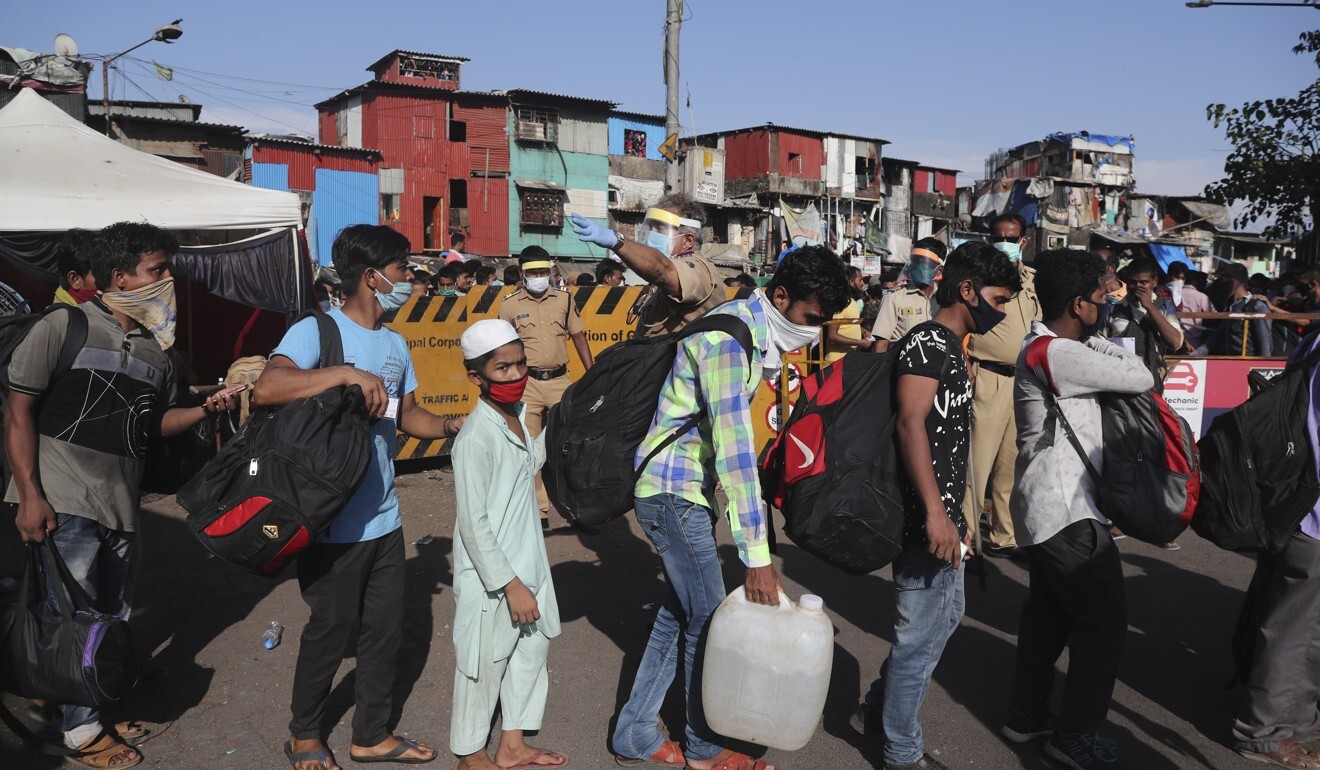 Some 800,000 people live within the slum, where tiny rooms and close proximity make social distancing impossible. Hand washing is also limited by the fact that there is barely enough water for cooking or bathing.
Asif Khan, who works with St+Art India Foundation, a project that seeks to brighten up public spaces in the city by painting gigantic murals, lives in Shyam Nagar, next to Dharavi. He has not stepped outside his house for three weeks.
"It's not just Dharavi where people are desperate to escape because the cases just won't stop and they feel trapped. It's my area too," he said. "10 people tested positive in the street in front and six people in the street behind and three cases in my building. I feel under siege."
So far, city authorities say they have enough beds to quarantine high risk slum dwellers but are short of beds for critical patients. They have recently asked private hospitals to scale up capacity and have also added more beds to the government's existing hospitals dedicated to treating Covid-19.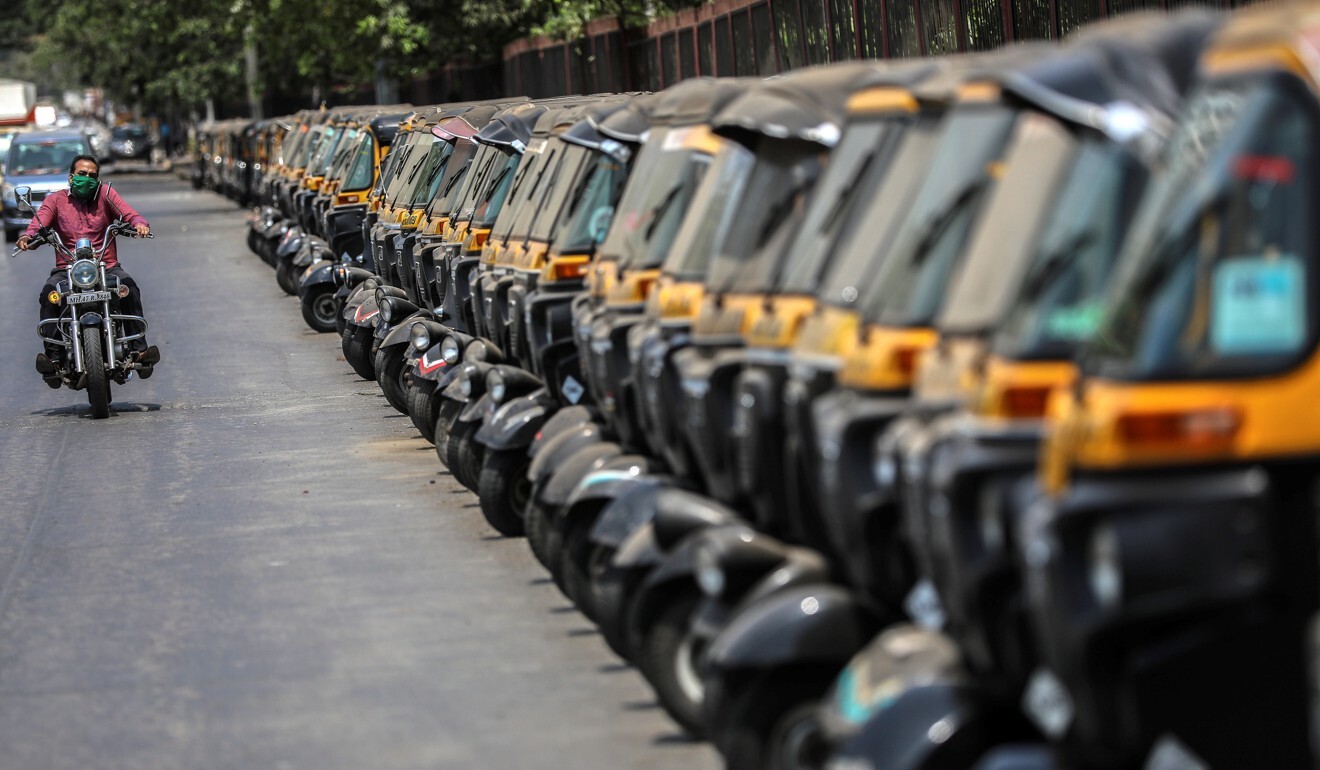 But for the millions of Indians who flocked to Mumbai from poor villages in neighbouring states, such as taxi driver Khalid Khan, the magic of the city is already shattered.
"When I used to drive around, I knew I was poor and lived in a slum but I saw how the rich the city was and hoped it would give my children a better life," he said.
Khan left for his village in Uttar Pradesh on March 24, the day before the lockdown. He was one of the lucky ones. Millions of migrant labourers with no income have waited in vain for the government to lay on buses or trains to take them home.
Last week, hundreds of autorickshaw drivers hit the highway, their belongings and family packed into their tiny vehicles, to drive the hundreds of kilometres back home.
"I'm never coming back," one autorickshaw driver said in a television interview. "Even if I starve in the village, it's better than starving here among people who don't even know me."
Fears are now growing that the worst is still yet to come for Mumbai when it begins to emerge from lockdown. Khan, the taxi driver, said he was frightened that because of prevailing living conditions in the city, "the virus is going to spread like a bush fire".
Help us understand what you are interested in so that we can improve SCMP and provide a better experience for you. We would like to invite you to take this five-minute survey on how you engage with SCMP and the news.