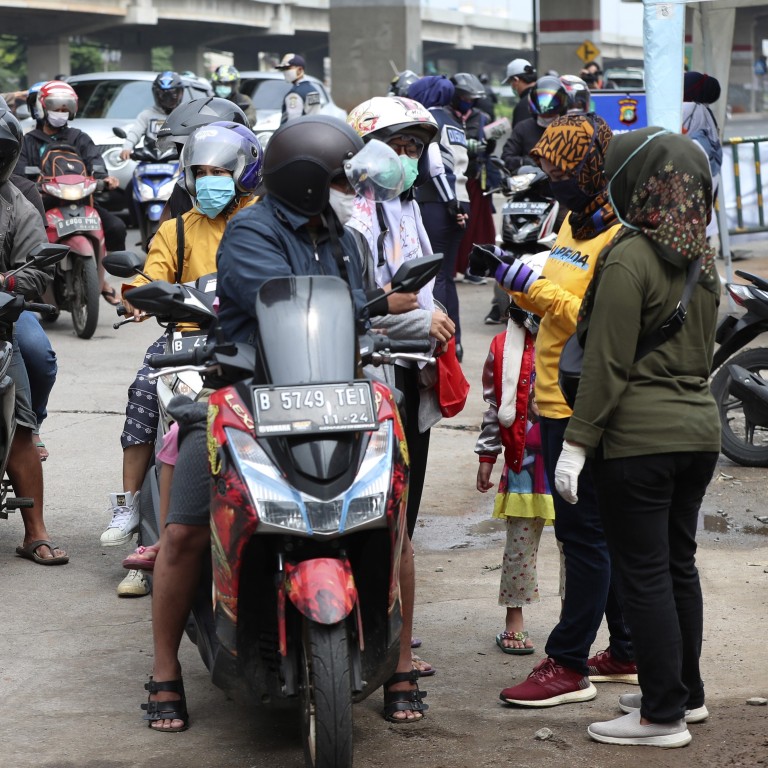 Indonesian villagers catch coronavirus after opening casket and bathing dead Covid-19 patient
That's just one of the incidents highlighting the uphill struggle for Indonesia as its infection rate continues to soar
Doctors use #Whatever Indonesia hashtag as relaxed travel measures bring crowds to airport, while experts fear spike in cases after Eid
Fifteen villagers in East Java, Indonesia, were infected with the
coronavirus
on Sunday after opening the casket of a Covid-19 patient to perform a traditional bathing ritual on the corpse; in Jakarta, crowds jammed the Soekarno-Hatta airport after the government allowed the limited resumption of flights; in West Java, a Covid-19 patient refused hospital treatment, becoming enraged and hugging his neighbours in an attempt to infect them.
Instances such as these highlight the uphill struggle facing
Indonesia
, a country of 270 million people spread across more than 17,000 islands, as it tries to flatten its Covid-19 curve.
Even as the country's death toll continues to soar, on Monday reaching 18,010 infections and 1,191 deaths, reports are increasingly emerging of people ignoring their government's restrictions and guidance on social distancing measures.
While the country has avoided a complete lockdown – rejected by Indonesian President Joko "Jokowi" Widodo due to the impact it would have on jobs and businesses – it has implemented large-scale social restrictions, which have required businesses either to close or implement work-from-home policies (though companies in "essential" sectors – which covers finance, fuel, food, medicine, retail, water, communications and logistics – are exempt).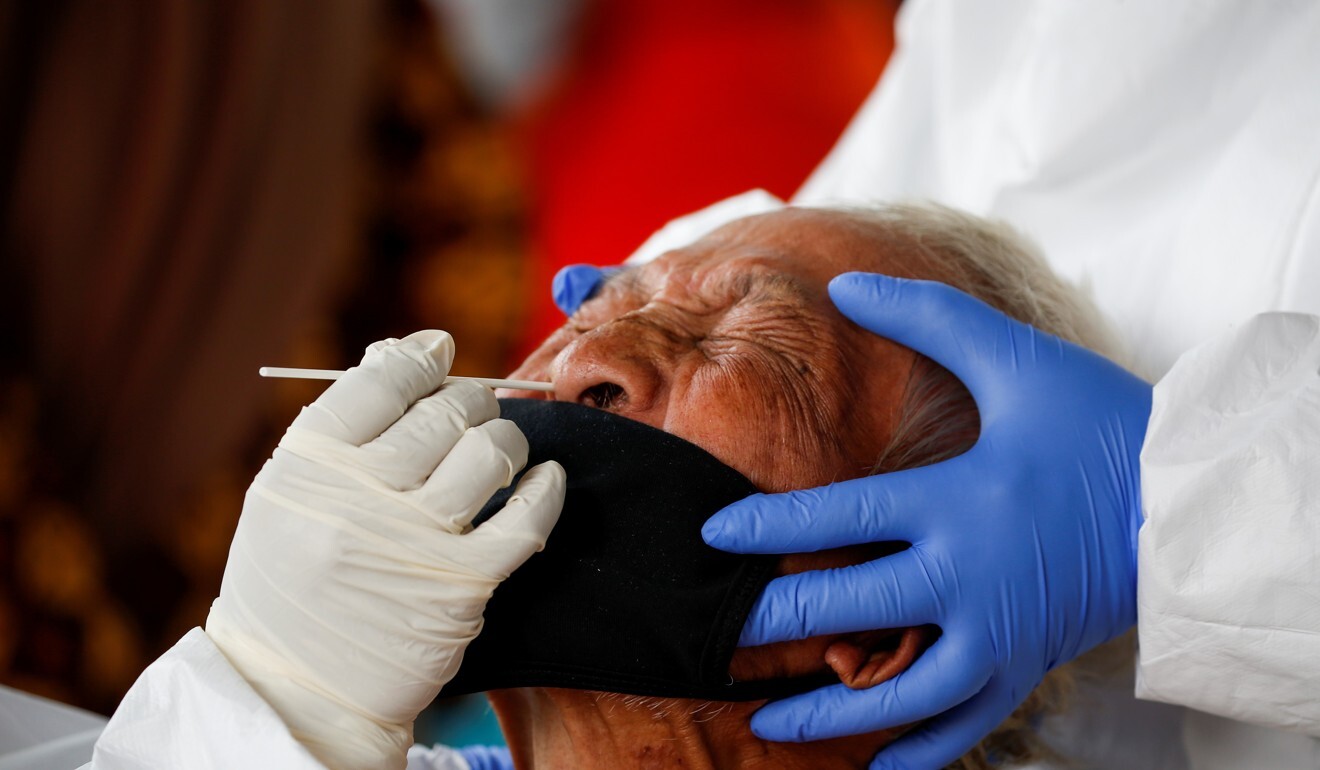 These restrictions have been in place since last month, but experts say a mass exodus of residents from Jakarta that took place before the government banned travel in April has undermined the effort and left the country struggling to contain the virus.
"We should be humble enough to acknowledge that we are good only at making policies, not yet in monitoring and coordinating the implementation [of those policies] or evaluating the final result," said Muhammad Habib Abiyan Dzakwan, a researcher from the Centre for Strategic and International Studies' (CSIS) disaster management research unit.
"I believe that the large-scale social restrictions are still only good on paper. On the ground, I do not have the same confidence. I have personally witnessed how people are still going around without wearing masks, and as this is the Holy Month of Ramadan people have crowded food stalls [to break their fast] on the street without really paying attention to the regulations."
Some experts believe worse could be to come, as people leave their homes for the Eid celebrations that mark the end of Ramadan. About 19.5 million people travelled during this period last year, according to the government.
"It is very difficult to stop people from going out for Eid and religious ceremonies as they are emotionally bonded to these activities, unless the ulamas [Islamic scholars] this week can persuade the people not to meet their families and friends, and instead to use the phone, social media, Zoom or Skype," said epidemiologist Pandu Riono of University of Indonesia, who has been meeting with ulamas to spread just such a message.
Pandu expected new infections "to spike" after Eid, between the end of May and early June. Pandu's team at University of Indonesia has estimated there could be more than 140,000 deaths and 1.5 million cases across the country by May unless the government takes tougher action. "I really hope it does not happen," said Pandu.
The chaos has been made worse by what some critics see as mixed messaging from the government regarding travel.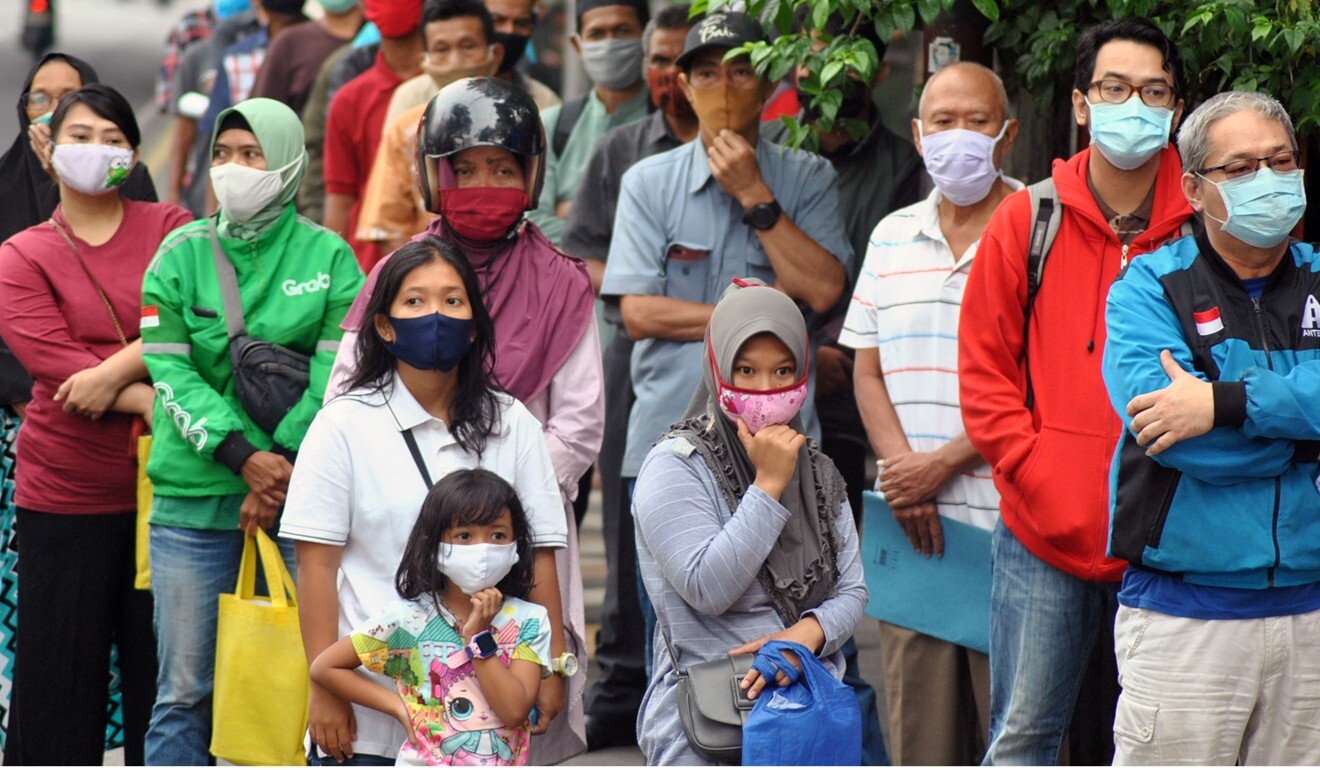 Widodo, who has been criticised for being slow in handling the pandemic, on April 21 banned mudik – the annual exodus of people to their hometowns to celebrate Ramadan – and a few days later, on April 24, the transport ministry suspended all intercity passenger flights until June 1.
However, the national Covid-19 task force relaxed the air travel restrictions on May 6 for certain groups, including state officials, essential workers, emergency patients, people in need of repatriation and family members of dead people.
This relaxation resulted in huge crowds at the Soekarno-Hatta airport at the weekend, offering perfect conditions for Covid-19 to spread. The crowds even prompted concerned doctors to take to social media with the hashtag #Indonesiaterserah (Whatever Indonesia).
Habib, of CSIS, said the relaxation of the restrictions appeared to dismiss the concerns of local governments who feared their health care systems could not cope with an influx of air passengers carrying the coronavirus.
He said that the country was already grappling with two infection clusters that appeared to have spread to "most provinces, if not all".
One cluster is the Tablighi Jamaat Ijtima Gowa-Tallo religious event, which had attracted more than 8,000 people from all over Asia to Sulawesi island before it was cancelled at the last minute and the attendees returned to their home provinces.
Another cluster that has since spread across the country originated at the Al-Fatah Temboro religious boarding school in Magetan, East Java.
The Al Fatah school had 24 students who tested positive for the coronavirus. Another 43 Malaysian students also tested positive for Covid-19 upon returning to their country. The school houses more than 22,000 students, 2,000 of whom are foreigners, mostly from Southeast Asian countries. It is also a base for Tablighi Jamaat.
"I personally believe that both clusters were preventable if the government had, since the beginning, prohibited people from coming back to their hometowns," said Habib.
He said responding to the two clusters had been complicated because contact tracing was done at the local level, rather than coordinated by the central government.
Habib also said there was a need to monitor people praying in public, traders in traditional markets and workers in those industries still in operation. "It would be good" if the government could monitor people shopping for groceries, too, he added.
Help us understand what you are interested in so that we can improve SCMP and provide a better experience for you. We would like to invite you to take this five-minute survey on how you engage with SCMP and the news.
This article appeared in the South China Morning Post print edition as: Uphill struggle to combat Covid-19 as curbs ignored