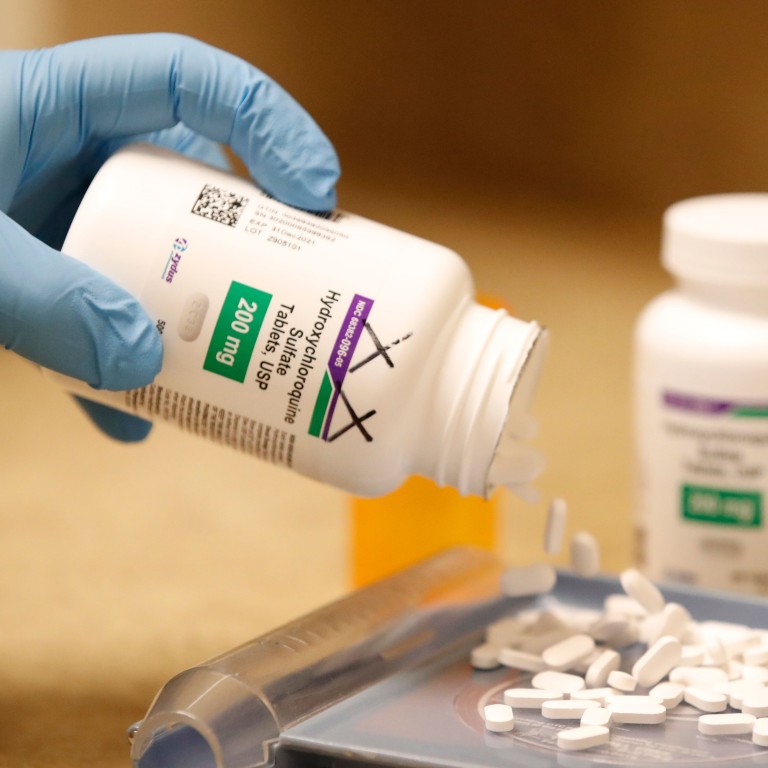 Coronavirus: India invites scepticism as it sticks by hydroxychloroquine, Covid treatment backed by Trump
The Indian Council of Medical Research insists the drug is useful as a preventive measure, despite being dropped by the World Health Organisation
But sceptics say the research must be more transparent, pointing out the country is the world's largest manufacturer of the drug
The Indian government is courting controversy by continuing to give the antimalarial drug hydroxychloroquine to health care workers on the front lines of the fight against the
coronavirus,
despite safety concerns that have prompted the
World Health Organisation
to pause a large-scale trial of the drug.
Scientists at the Indian Council of Medical Research (ICMR), the body leading the coronavirus battle in India, say their studies have shown definitively that the drug – also known as HCQ – helps to prevent infections among health care workers exposed to Covid-19.
The ICMR has conducted three studies, involving control groups of between 330 and 1,300 people, in which frontline health care staff have taken the drug as a preventive measure.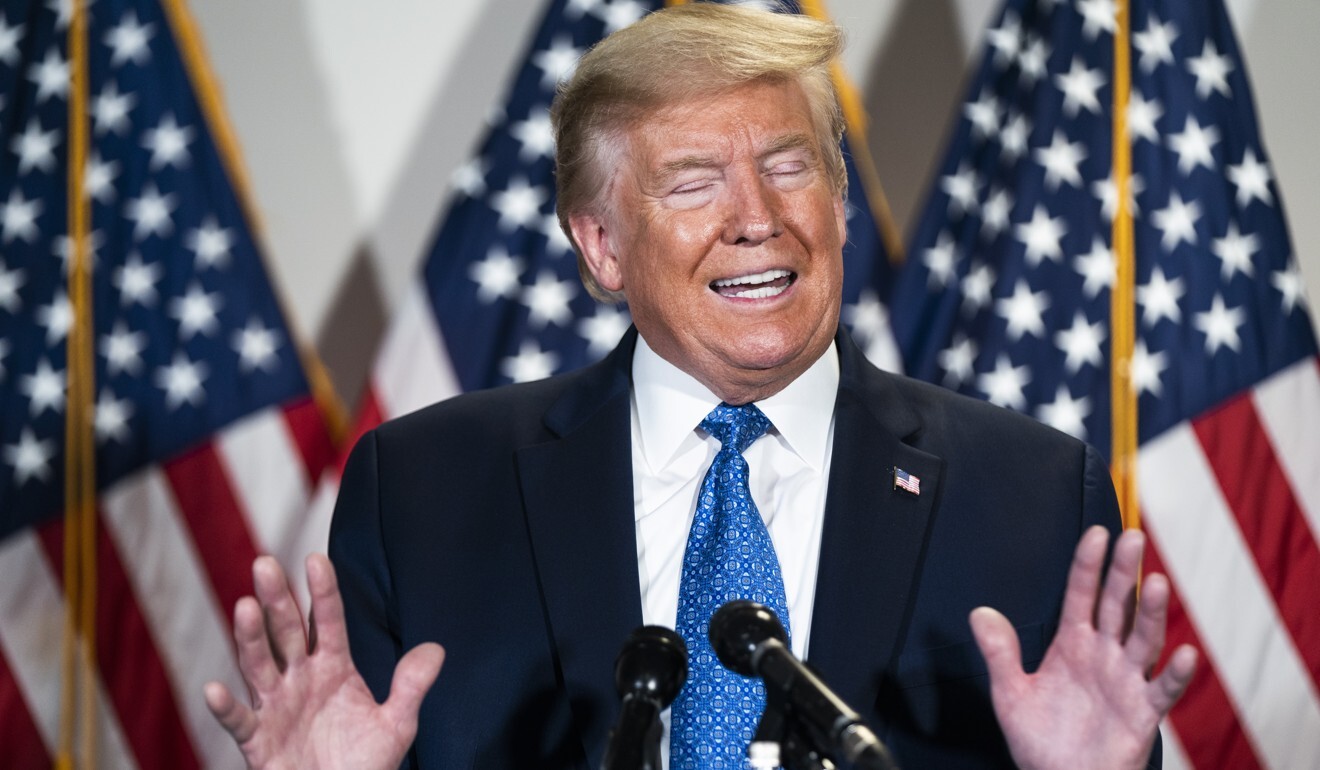 Dr Suman Kanungo, ICMR's senior epidemiologist, told This Week in Asia that further research was being carried out on a control group of 1,500 health care workers and that the results of the studies would be released within a month. He stressed the ICMR recommended the drug as a preventive measure, indirectly implying that it was not recommended as a cure for Covid-19.
His comments came after the ICMR's director general Balram Bhargava said on Tuesday that the group's studies had shown that HCQ, when used as a preventive measure, had no side-affects.
However, some experts are sceptical of the ICMR's claims, pointing out that India is the world's largest manufacturer of the drug and that only very limited details of the studies have been made public.
The inexpensive drug, which has been championed by the US President
Donald Trump
, has become increasingly controversial after a study by The Lancet medical journal found that it increased the chances of death and irregular heart rhythm in patients when used to treat – rather than prevent – Covid-19. The Lancet's research was the largest study on HCQ so far and was based on more than 96,000 samples from five continents. It prompted the WHO to stop its global 'Solidarity Trial' in which HCQ was one of four drug combinations being tested against the virus.
Dr Sapan Desai, CEO of the Surgisphere Corporation and a co-author of the Lancet study, said the study was based on a "specific group" of hospitalised Covid-19 patients.
"[We] have clearly stated that the results of our analyses should not be over-interpreted to those that have yet to develop the disease or those that have not been hospitalised. It is in recognition of these limitations of our observational study that we recommended that RCTs [randomly controlled trials] be urgently completed," he said.
Many governments are now reconsidering their stance on HCQ. France on Wednesday banned the use of the drug on Covid-19 patients; Malaysia and Indonesia are continuing to use it, although Malaysian health ministry director-general Noor Hisham Abdullah said on Tuesday authorities would be watching closely for any side effects.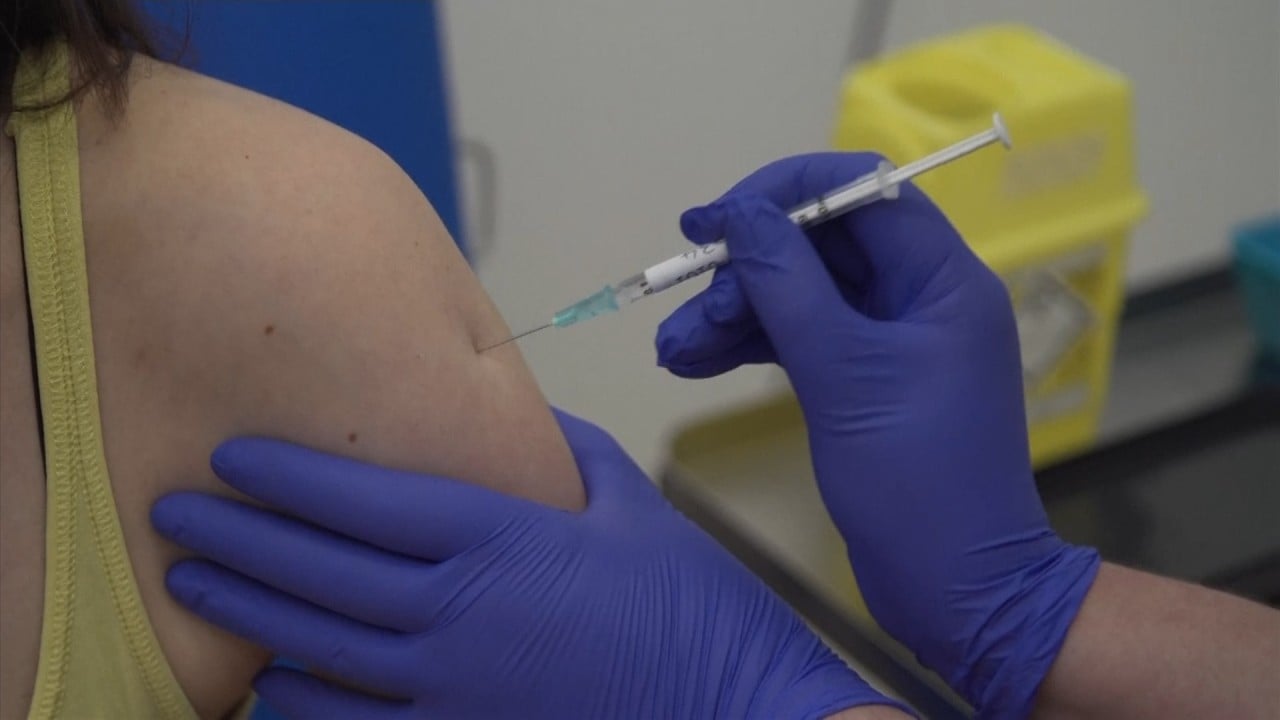 02:19
Covid-19 vaccine trial starts in Oxford, but remdesivir treatment reportedly flops in China tests
Covid-19 vaccine trial starts in Oxford, but remdesivir treatment reportedly flops in China tests
HEALTH DIPLOMACY?
India
produces about 70 per cent of the world's HCQ and supplies the drug to dozens of countries on various continents.
In early April its stockpile of the drug had stood at just 1.5 million tablets, but this ballooned after it emerged the drug might have a role in combating the coronavirus and the Indian government placed an order for 250 million tablets.
The administration of Prime Minister
Narendra Modi
then briefly banned exports of the drug, citing domestic need, but this decision was overturned after pressure from the US, which depended on India for about 47 per cent of its HCQ needs even before the pandemic.
Observers say India is now using HCQ as part of its health diplomacy to burnish its reputation as 'the world's pharmacy'.
New Delhi plans to send the drug to 76 countries – 47 of which are in Africa, the Caribbean and Latin America – as a form of aid. Twenty four of these countries have already received the supplies.
Indians consume about two million HCQ tablets every month to treat malaria and autoimmune diseases like lupus and rheumatoid arthritis.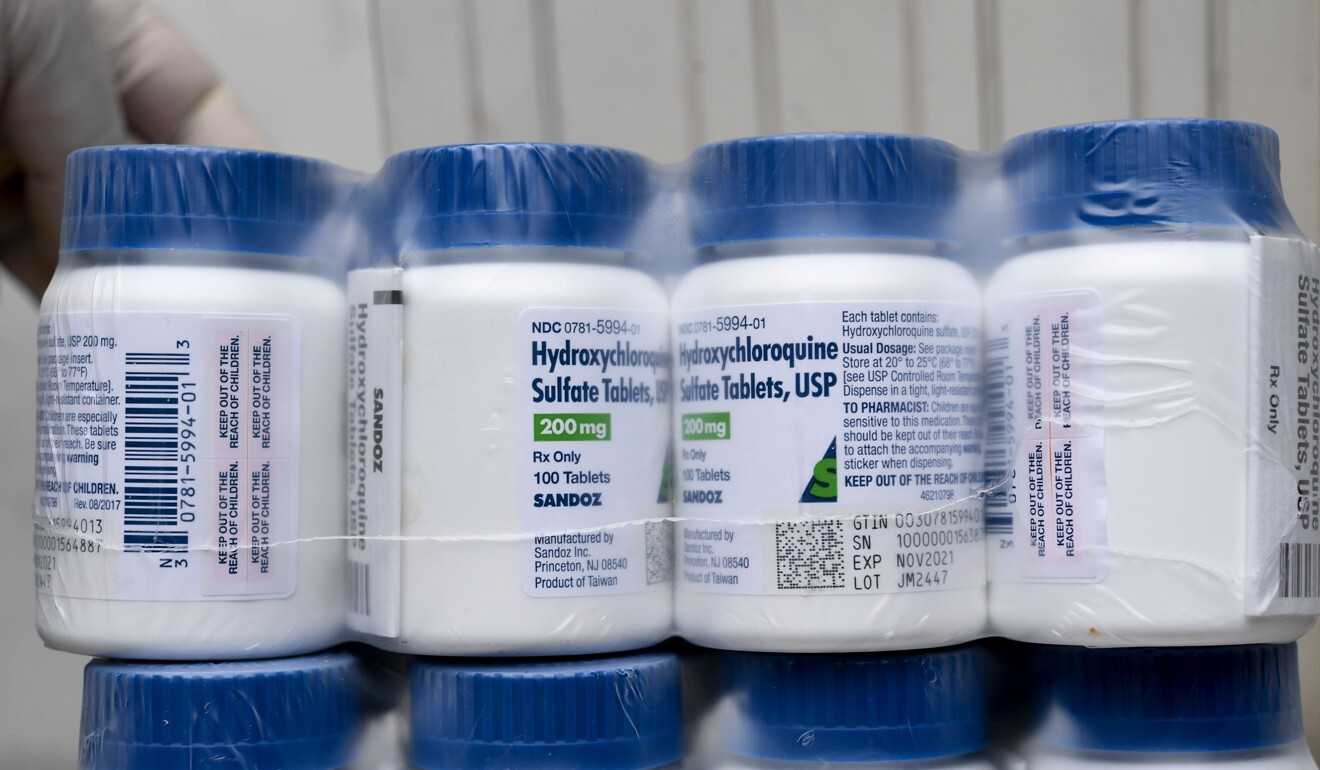 Given India's commercial and diplomatic interests in the drug, some public health experts have questioned what they see as tardiness by the ICMR in releasing the details of its studies and are calling for greater transparency.
Dr Abdul Ghafur, a consultant in infectious diseases at the Apollo Cancer Institute, was in favour of suspending the usage of HCQ until further research had been carried out.
"ICMR has been recommending HCQ as [a preventive measure] with no significant evidence. ICMR should provide the data to the public as soon as possible so that everybody knows whether it is a valid study or not, and do so before continuing with its recommendations," said Ghafur.
"I'm not against the usage [of HCQ] and the ICMR may have data [to back its claims] but it should be made available in the public domain."
Anant Bhan, a researcher in global health and bioethics, said more studies were needed to establish the use of HCQ against Covid-19.
Bhan said the ICMR's continued support for HCQ despite the findings of The Lancet raised "some serious concerns".
"Being transparent and making the data available to public scrutiny is important," said Bhan.
Help us understand what you are interested in so that we can improve SCMP and provide a better experience for you. We would like to invite you to take this five-minute survey on how you engage with SCMP and the news.
This article appeared in the South China Morning Post print edition as: Row brewing as health workers take malaria drug