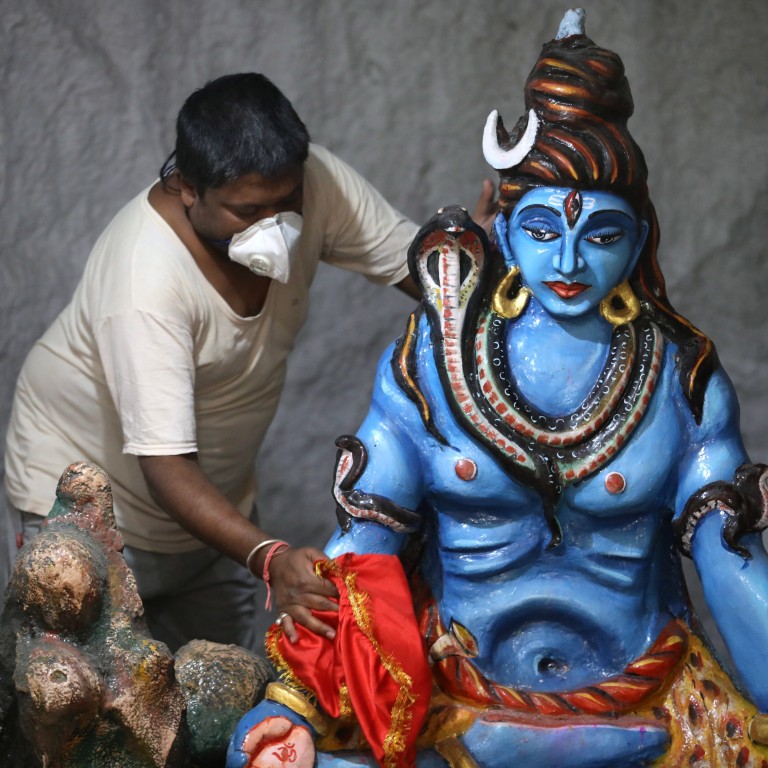 India's malls and restaurants reopen, amid record surge in coronavirus cases
India has been easing out of lockdown, which began on March 25
Official data on Monday showed a biggest single-day surge of infections
India woke up to busy streets and crowded temples on Monday, as the country entered a new phase of reopening after a 10-week nationwide
coronavirus
lockdown.
Shopping centres, restaurants, hotels and places of worship were allowed to reopen. However, the development was marked by a surge in infections, leading
India
to overtake Italy and Spain to become the fifth worst-hit nation in the pandemic.
Nearly 10,000 new coronavirus cases were reported in India on Monday, its biggest daily spike since the outbreak began – an alarming sign the world's second-most populated country after China could be reopening too soon.
India had 256,611 confirmed cases after a new daily spike of 9,983. The country has recorded 7,135 deaths, according to India's Health Ministry, although the actual number could be higher.
Prime Minister
Narendra Modi
announced a nationwide lockdown on March 25 when India had 657 confirmed cases, bringing Asia's second largest economy to a virtual standstill.
Monday signals the next phase of the country's lockdown relaxation after the government allowed trains and domestic flights to resume in May, and encouraged manufacturing activity to kick-start the economy.
But the unabated rise in coronavirus infections has experts questioning the timing of the phased openings and cast doubt on the effectiveness of the lockdown.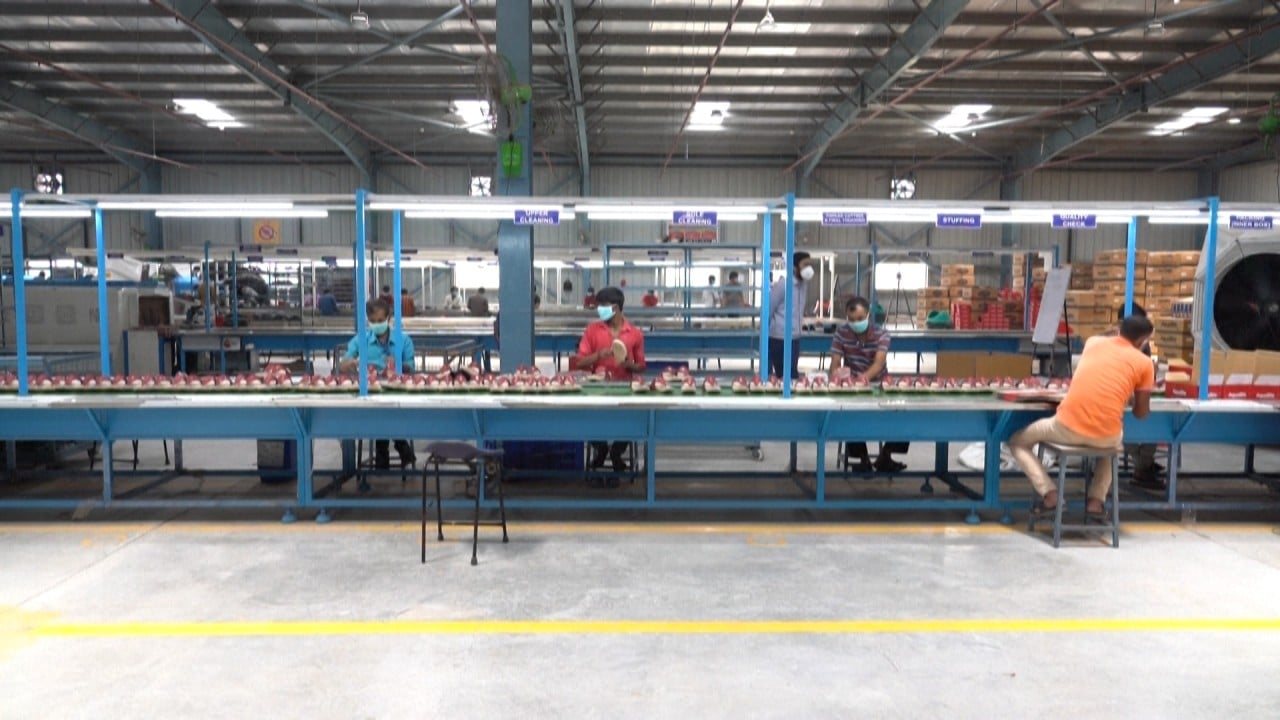 02:01
Indian factories struggle to reopen after coronavirus lockdowns because of a lack of workers
Indian factories struggle to reopen after coronavirus lockdowns because of a lack of workers
For India's next phase, the government recommends businesses follow its guidelines. Restaurants should encourage takeaways and allow no more than 50 per cent capacity for dining in. Hotels must offer contactless check-in and checkout facilities and religious devotees should not be allowed to touch idols nor make offerings at temples.
New Delhi and Mumbai were among the worst-hit cities in the country, and some restrictions would remain in place there, despite the green light to relax restrictions from India's central government.
In Maharashtra state, which accounts for almost a third of India's cases, authorities were yet to allow hotels, shopping centres and restaurants to open in Mumbai and Pune, the eighth most populated city in the country. Similarly in Chennai, which has seen more than 18,000 cases, curbs on public transport were likely to continue, but for how long was not known.
In Delhi, the nation's capital, local authorities have allowed private offices, restaurants and shopping complexes to reopen, but decided to keep restrictions in place for hotels and metro lines.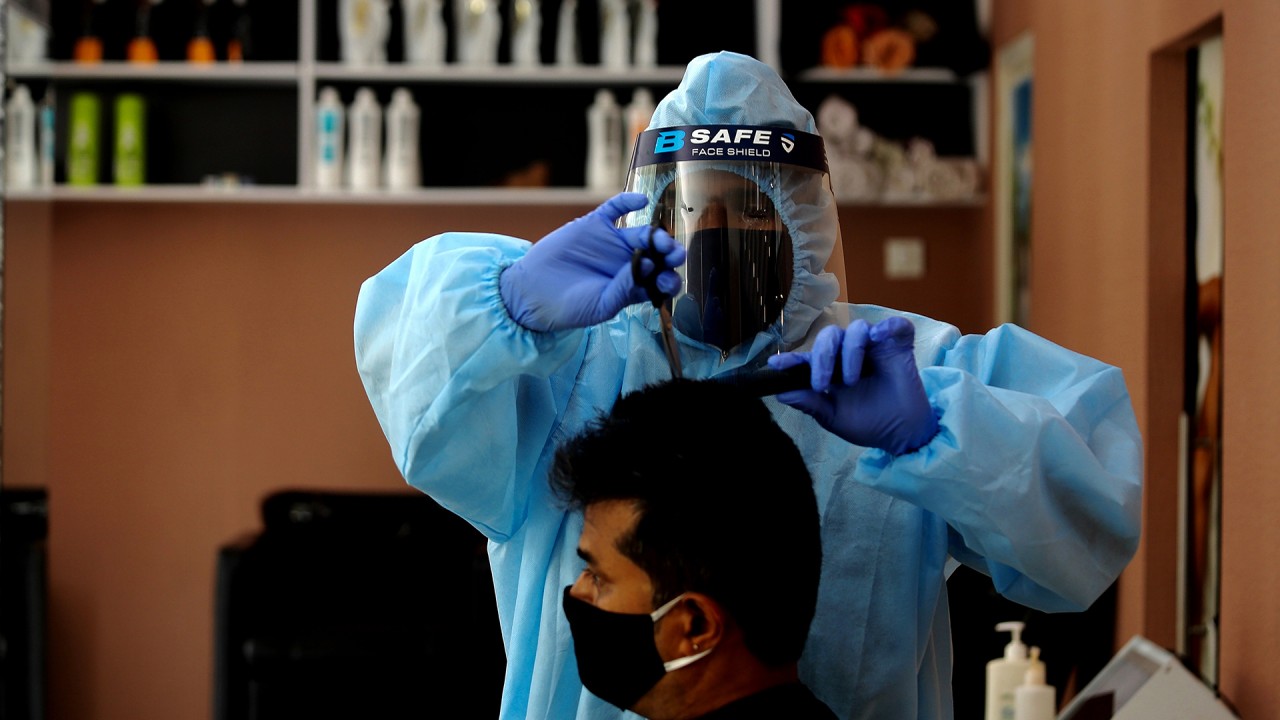 01:42
Coronavirus: hairdressers in India don PPE suits as salons reopen
Coronavirus: hairdressers in India don PPE suits as salons reopen
All this meant that Monday morning saw traffic jams in Mumbai and Delhi with office-goers struggle to reach their workplaces in the absence of public transport. Temples, mosques and churches, among others, opened on Monday with a steady trickle of people flowing in, while maintaining distancing norms.
Prominent places of worship like the Golden Temple in Amritsar and Delhi's Jama Masjid opened with a slew of precautions – like thermal screening and sanitisation of all incoming devotees apart from enforcing physical distancing measures. The Jama Masjid also removed all its prayer mats and instead, has asked devotees to bring their own.
Amid the labyrinth of different rules governing different regions, the hotel and restaurant industry was gearing up to open, with the acceptance that business might be slow.
"Restaurants do better when people are out and moving around," said Sukesh Shetty, the general secretary of the Indian Hotel and Restaurant Association (AHAR). "We are not anticipating huge walk-ins but we are certain that lots of people want to eat outside. So, we might see a spurt initially and then, again, business might see a dip."
Shetty said that the recent exodus of the industry's workforce of
migrant workers
meant many restaurants would be understaffed.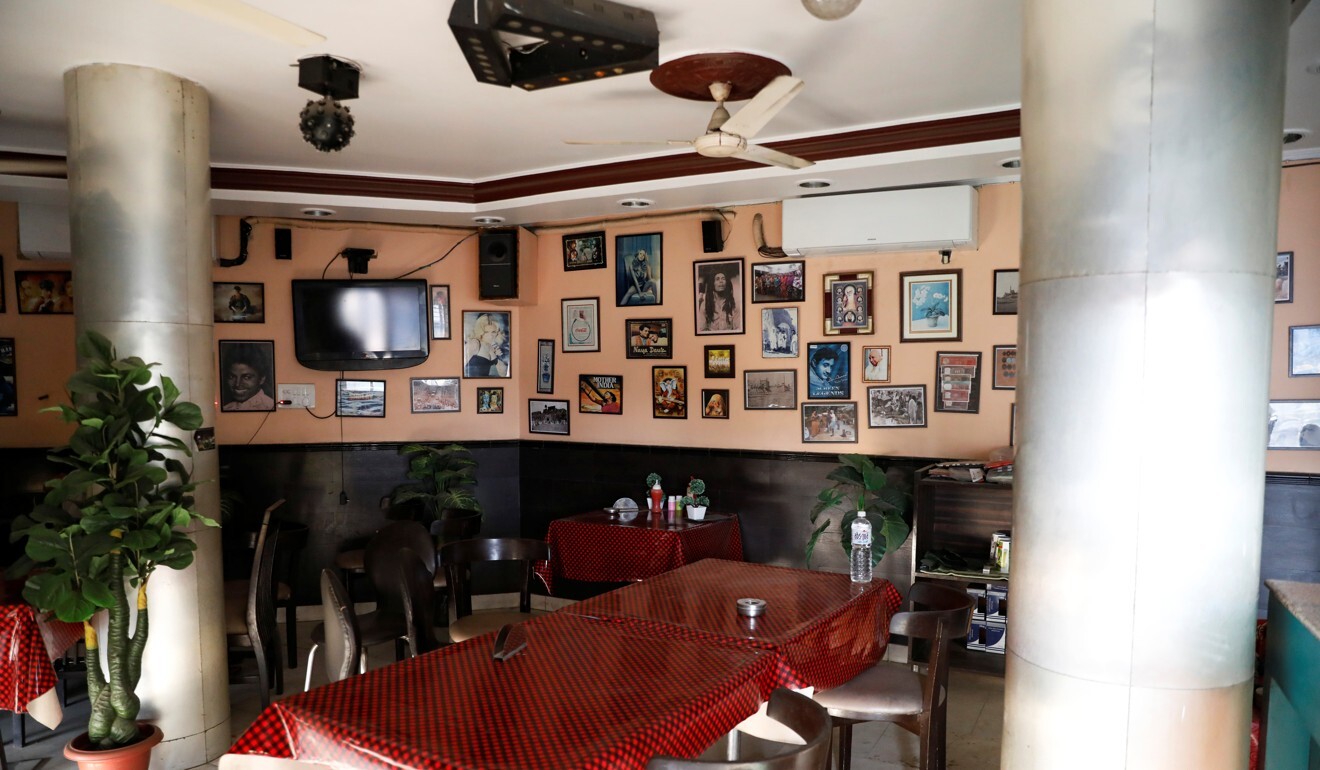 Mumbai, home to the Hindi film industry, was also getting ready to start rolling again after the Maharashtra government allowed shooting and post-production to resume from Monday.
However, in what could be a peculiar situation for the industry, government rules cannot allow "elaborate and extravagant sequences" like fights, weddings and market scenes.
Movie director Ashoke Pandit, who is also the chief adviser of the Federation of Western India Cine Employees, said that while many of the rules would be possible to implement, others presented more of a challenge.
"The government wants us to have a doctor and an ambulance on standby at the set," Pandit said. "When the city is struggling to get enough doctors for Covid-19 patients, how will each set be able to have one for themselves?"
The rules also ban
anyone older than 65
being on set. Pandit said that some of India's most popular film actors were in that age group.
In Mumbai, the state government would allow shops and markets to open, but only on one side of the street each day.
For Viren Shah, the owner of Roopam, a popular wedding trousseau store, new rules meant customers could not try on clothes, let alone exchange them.
Shah said he did not anticipate much business anyway and only 25 per cent of his staff were working.
"We are expecting business to drop by as much as 70 per cent before it finally recovers," Shah said. "The thing is, there is still panic in people's minds and we don't see as many as people or cars on the streets yet."
This fear, many public health experts believe, is real. India's tally has soared 100,000 cases in the last two weeks. It took 100 days to reach the first 100,000 recorded cases, though this was likely the result of limited testing at the time.
"The disease is now spreading to newer areas," said Dr T Sundararaman, the former director of India's National Health Systems Resource Centre. "We are yet to see the peak of the cases, but now, we have little option but to open up because the lockdown disrupted even our essential medical supplies."
Some people now longer wished to keep some things – like weddings – on hold.
"The lockdown has disrupted people's plans by a few months, and people are coming to realise that things might not be the same for a while," a Mumbai-based wedding planner said. "People are willing to have weddings with fewer than 50 people, something that would have [previously] been unthinkably small."
The fear, combined with the necessity to open up, has spurred social innovation. 
Some major companies are looking at different ways to have contactless offices by turning to technology. For instance, Mumbai-based start-up, DiaMia Care, has launched Outkey, a brass key-like tool that people can use to reduce contact with surfaces.
DiaMia has been selling over 2,000 keys per day over the past week, and has sold nearly 20,000 since its launch three weeks ago, much of this to corporate clients. "This key can be used to open doors, operating lifts and using ATMs without touching them.
"Companies are eager to take all precautions they can to ensure that the staff does not spread infections within the premises," said Abhinava B, the co-founder.