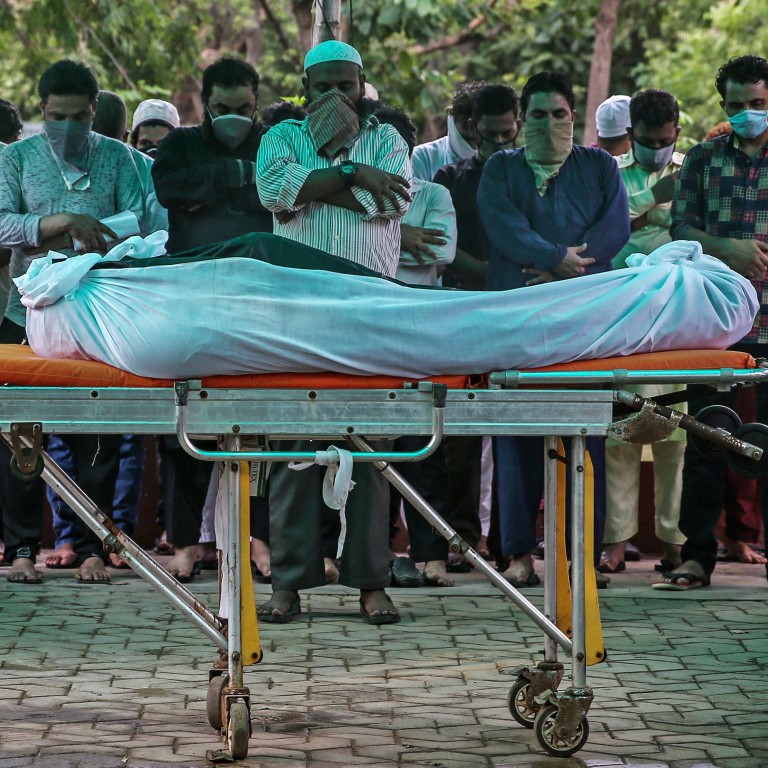 Why have coronavirus deaths in India suddenly shot up?
The Covid-19 death toll in the country has increased more than 25 per cent in the past week
While cemeteries are overwhelmed, local authorities are accused of undercounting and competing to report as few fatalities as possible
India's coronavirus
death toll has increased by more than 25 per cent to nearly 12,600 in the past week and with pressure mounting on local authorities over allegations of undercounting, a further spike in fatalities is expected.
Between Tuesday and Wednesday, the death toll shot up by 2,000 – a daily high compared to the several hundred usually reported – after the state of Maharashtra, where the financial capital Mumbai is located, and New Delhi, the densely-populated political capital, submitted revised death tallies.
Dr Murad Banaji, a disease modelling expert with Middlesex University London, cautioned in mid-May that Maharashtra had been slow to confirm the total number of fatalities because it had changed its assessment methods for deaths resulting from
Covid-19
.
As infections grew in mid-April, Maharashtra announced all fatalities in which the virus was a suspected cause would be scrutinised by a five-member audit committee of health experts before being confirmed as a Covid-19 death. The committee is meant to ascertain the cause of death especially in cases of patients who have underlying conditions such as heart issues and diabetes. Other countries have faced similar challenges in determining the cause of death in patients with pre-existing illnesses.
While Maharashtra's current official Covid-19 death toll is 5,751, Banaji believed it could possibly be as high as 10,000.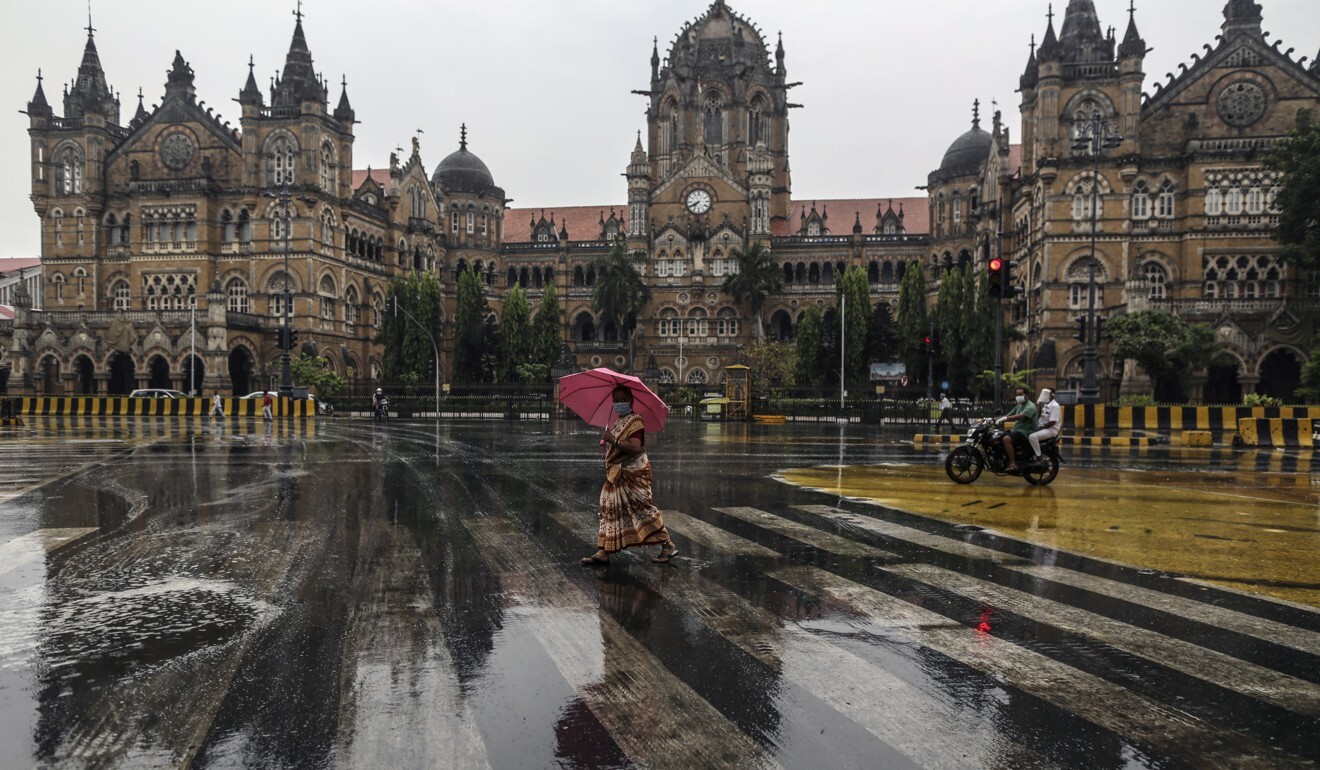 CEMETERIES OVERWHELMED
While there are no official figures available to prove India has suffered more deaths in recent months than during the same period in previous years, New Delhi's cemeteries and crematoriums say they have been overwhelmed with bodies.
"The official line of argument seems to be: 'we're treating people so we've reduced the number of deaths', but I don't really buy that. You don't see this trend anywhere else in the world even in the developed countries with better health systems," said Banaji.
Regional governments in Delhi, West Bengal and Tamil Nadu – all of them badly affected provinces – have been accused by both independent experts and political opponents of hiding the death numbers either inadvertently or deliberately to reduce widespread panic.
For instance, there was a significant discrepancy in the death figures of various administrative arms of the National Capital Region, which encompasses the Indian capital, where control is shared by the regional and federal governments. Both the administrations blame each other for the data mismatch.
"Major hospitals in Delhi report to the central government and not the Delhi administration. They report not along with the geographical area, which is important for a virus outbreak, but they report along the administrative hierarchy," said T Sundararaman, former director of the national health systems resource centre.
"The subtext is everyone knows this is happening and it's an old game. There are ways of keeping the figures down where no one tells a lie but the final effect is different," added Sundararaman, the co-convenor of the India chapter of the global health activism network People's Health Movement.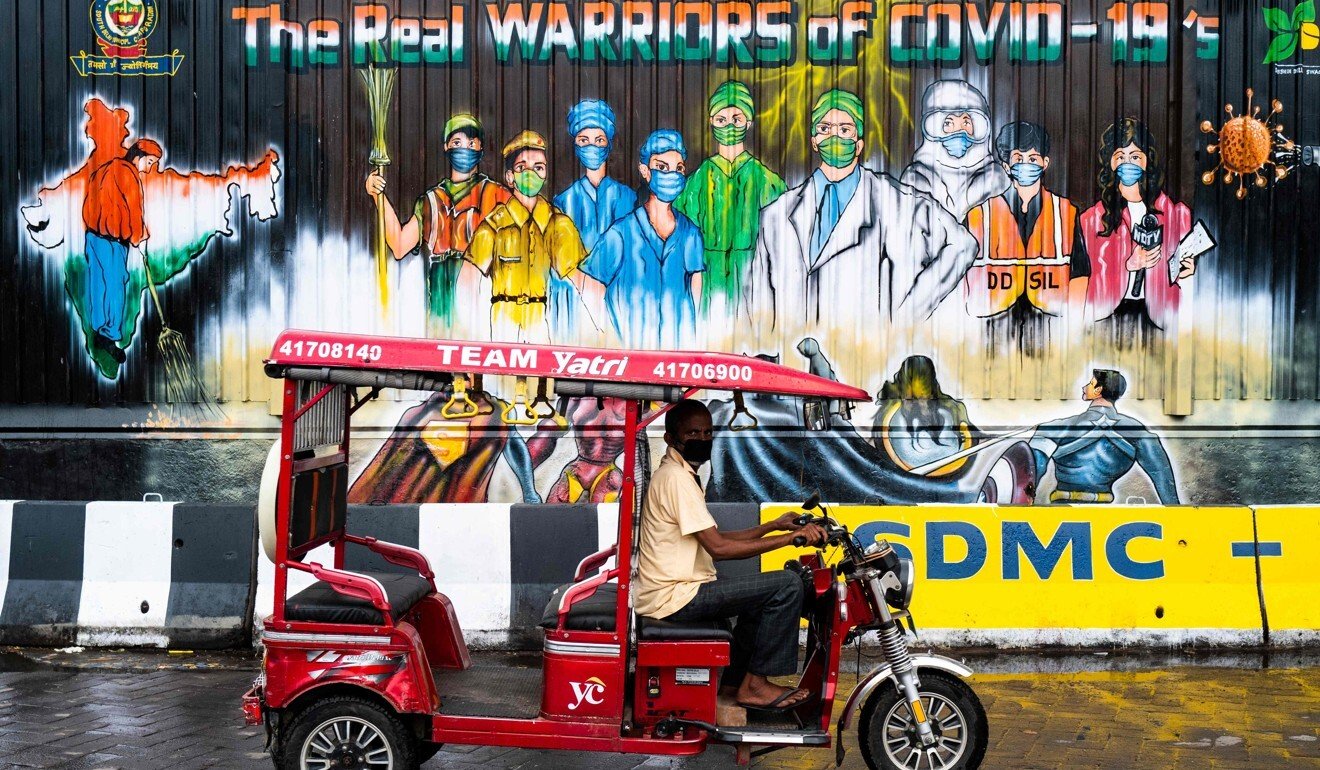 Besides the slow pace of establishing cause of death, the fact that not all deaths are registered with either the federal or state authorities means it is possible more people have died from the coronavirus. In general only about 70 per cent of India's deaths are registered with state and central governments and only 22 per cent of them are medically certified.
Sundararaman said there were cases of critically ill patients being released without treatment because hospitals were overwhelmed and cases of deaths in ambulances and homes that were not being registered in hospitals or with any health authority. Sundararaman recommended two measures: increasing surveillance by the audit teams to look at all sources of deaths including those in ambulances and homes; and to ascertain how many of these deaths were linked to other cases.
Yogesh Jain, chief of the NGO Jan Swasthya Sahyog which offers subsidised health care services in rural areas, said there was an element of competition between states to have the lowest death toll.
"Some states have been belligerent. There is sort of a competition between states to report as few deaths as possible. They want to score points not against the virus but against each other."
India is the world's fourth worst hit country with 354,000 infections but is continuing to lift restrictions on movement to help the battered economy. Experts predict cases could hit 800,000 by July and other countries have warned their citizens to leave.
China has begun repatriating its citizens on chartered flights, Germany has urged its citizens to leave and France has warned its people in New Delhi to stay home unless they are heading to an airport to return to Europe.