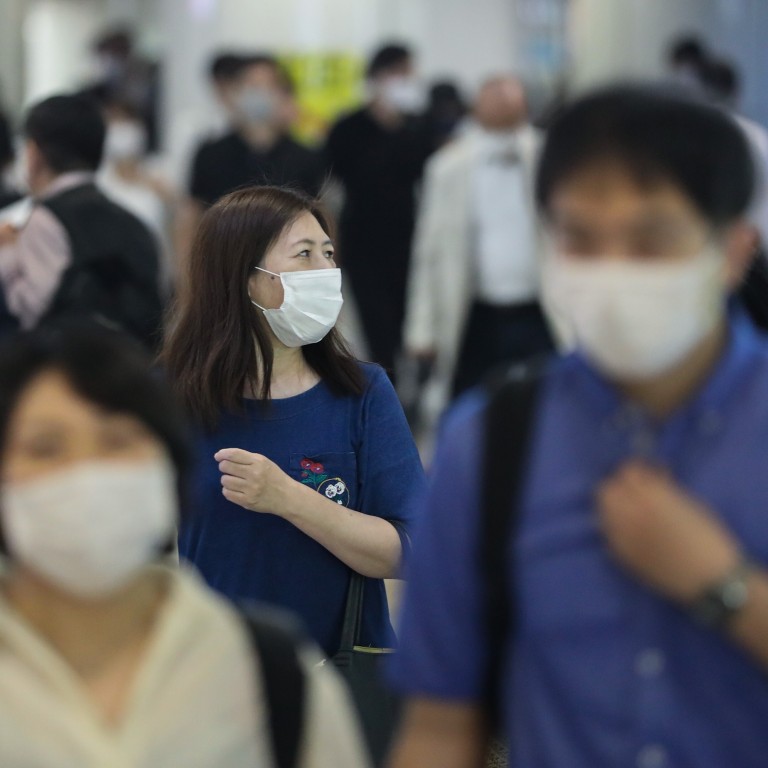 Coronavirus: Tokyo on high alert as new clusters emerge outside nightlife hotspots
Elsewhere in Asia, South Korea recorded 62 infections on Monday, including 43 imported cases
In Indonesia, President Joko Widodo has sought to increase coronavirus testing by 50 per cent to 30,000 daily
The latest flare-up in coronavirus cases in Tokyo appears to have spread beyond nightclubs and known hotspot areas, as the Japanese capital braces for more infections after cases topped 200 for the fourth straight day on Sunday.
New outbreak clusters tied to a childcare centre, where about 22 children and teachers were confirmed to have the virus, and a theatre house where 30 people including actors and guests tested positive, were reported in Tokyo over the weekend, according to local media.
New daily infections in Japan have mostly been tied to the Tokyo area, but the surrounding prefectures of Saitama, Kanagawa, and Chiba are also starting to see increased reports of Covid-19.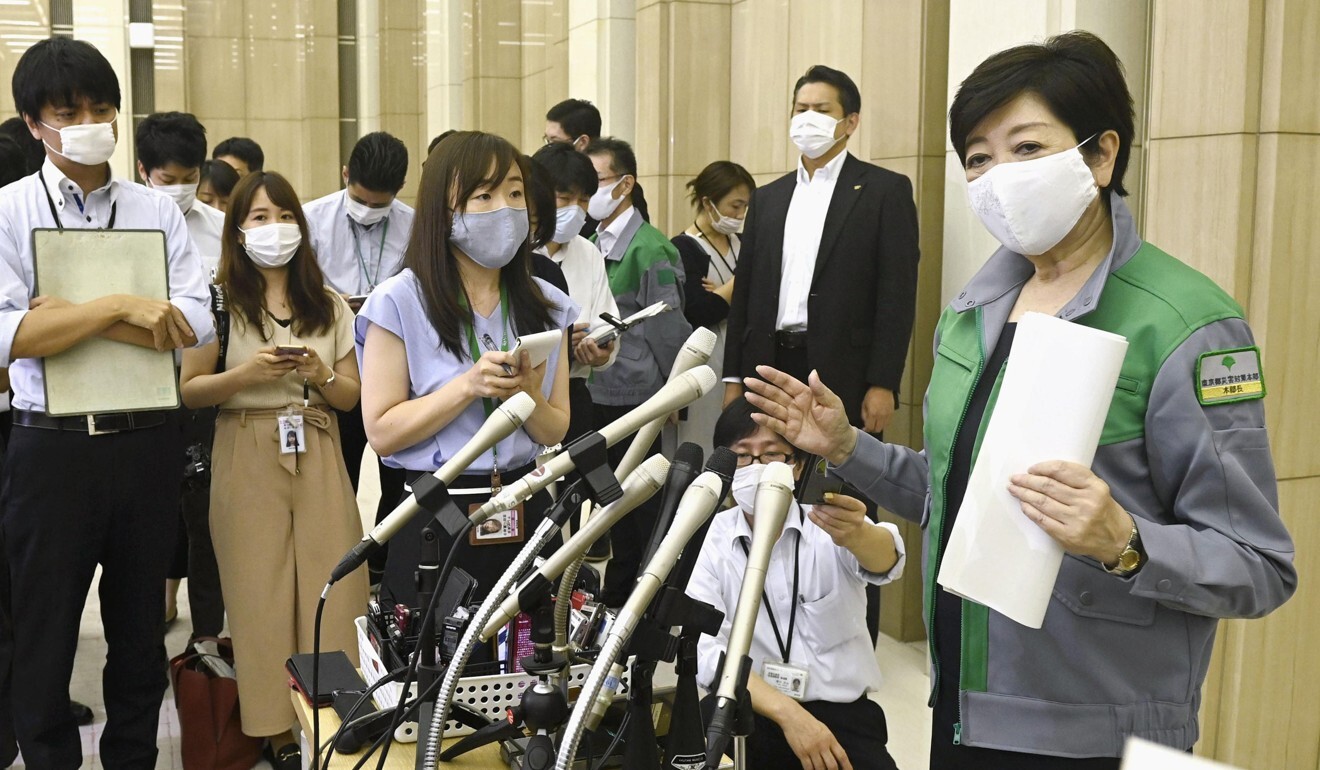 Government officials have avoided calling for broader restrictions in response to the spread, saying the issue is localised and the medical system is not under strain. Speaking in Hokkaido on Saturday, Chief Secretary Yoshihide Suga called the infections a "Tokyo problem", according to Japanese media.
Japan's flare-up is part of a resurgence in cases across Asia from Hong Kong to Melbourne. Rather than resort to full-blown lockdowns, many are seeking targeted approaches to let their economies continue to recover. Countries around the globe are seeking to reopen their battered economies after an initial success with virus prevention efforts, only to wrestle with new clusters of infections.
Yasutoshi Nishimura, the minister in charge of the coronavirus response, urged Tokyo Governor Yuriko Koike over the weekend to consider imposing business restrictions on restaurants and bars that weren't taking "thorough" measures against coronavirus.
In Kansai, the second-largest metropolitan area in Japan centred around the city of Osaka, officials are also seeing growing case numbers. On Sunday, the Osaka government lifted its coronavirus alert level to advise residents to be more cautious after reporting an increase in number of untraceable infections and 32 new cases, the highest daily tally since Japan ended its state of emergency in May.
"We will cooperate appropriately on this matter," Suga told a regular news briefing. "Japan and the United States are sharing information about the activity history of the infected military individuals."
Okinawa is host to the bulk of US military forces in Japan, whose alliance with Washington is central to its security. But many Okinawans associate the bases with problems from crime to accidents, and want the Marines to reduce their presence or leave the area altogether.
At the weekend, Okinawa Governor Denny Tamaki said it was "extremely regrettable" that a large number of infections had occurred in a short time, adding that Okinawans were "shocked" by the news.
"I can't help but have strong doubts about the US military's measures to prevent infections," he said, adding that there were reports of personnel leaving base for beach parties and visits to nightlife districts around Independence Day on July 4.
Elsewhere in Asia, South Korea recorded 62 infections on Monday, including 43 imported cases.
In response to the surge in imported cases, authorities have mandated arrivals from countries deemed high-risk – Bangladesh, Pakistan, Kazakhstan and Kyrgyzstan – submit a certificate showing they tested negative for Covid-19.
"All international arrivals should be in a two-week quarantine and take virus tests within three days of entry," said Yoon Tae-ho, a senior health official. "So there is little possibility that the virus coming in from overseas would spread out to local communities."
Since social distancing measures were relaxed in May, infection clusters have been reported in Seoul.
"It is inevitable for us to live with the virus for a long term of more than a year or two till effective vaccines become available," Health Minister Park Neung-hoo said. "We must keep a balance between a normal life and distancing as we have been doing well so far … To coexist with Covid-19, we have no choice but to accept a new social culture that harmonises life and distancing."
Professor Lee Hoanjong from the Seoul National University Children's Hospital warned against "wishful thinking" about a possible vaccine.
"I am afraid this virus will not disappear among us as it is highly contagious," he said. "It is wishful thinking that effective vaccines may become available in a year or two. In some cases, people have failed to develop vaccines despite decades of efforts."
In Indonesia, President Joko Widodo has sought to increase coronavirus testing by 50 per cent to 30,000 daily as infections exceeded 75,000.
Widodo on Monday instructed ministers to expand the nationwide testing capacity from a previous target of 20,000 a day by opening more laboratories.
"I want us to intensify the testing, tracing and treatment with priorities in 8 provinces," he told members of his cabinet before the meeting.
Indonesia reported 1,681 new cases in the 24 hours to midday Sunday, bringing the total to 75,699, with an additional 71 people succumbing to the virus. The death toll has risen to 3,606 in Indonesia, the most in Southeast Asia.
The new cases include nearly 1,300 people at a military academy. The Indonesian Army Officer Candidate School in the country's most populated province of West Java has been quarantined and 30 people were initially hospitalised with mild symptoms, according to General Andika Perkasa, the army's chief of staff. Of the 1,280 confirmed infections, 991 were cadets and the rest were staff and their family members, he said. Most had no symptoms.
The Philippines on Monday reported its biggest daily jump in coronavirus deaths and warned of a risk of further fatalities and infections after the easing of lockdown restrictions. A health ministry official reported 162 new deaths, which is also the biggest single-day jump recorded in Southeast Asia to date, while 2,124 new infections were announced.
The number of Covid-19 infections has more than tripled to 56,259 since June 1 when the government started easing tight restrictions, including allowing public transport, restaurants and malls to open at limited capacities to restart the economy.
The health ministry said it expected the number of fatalities to rise beyond the total 1,534, with nearly 12,000 suspected positive cases yet to be verified.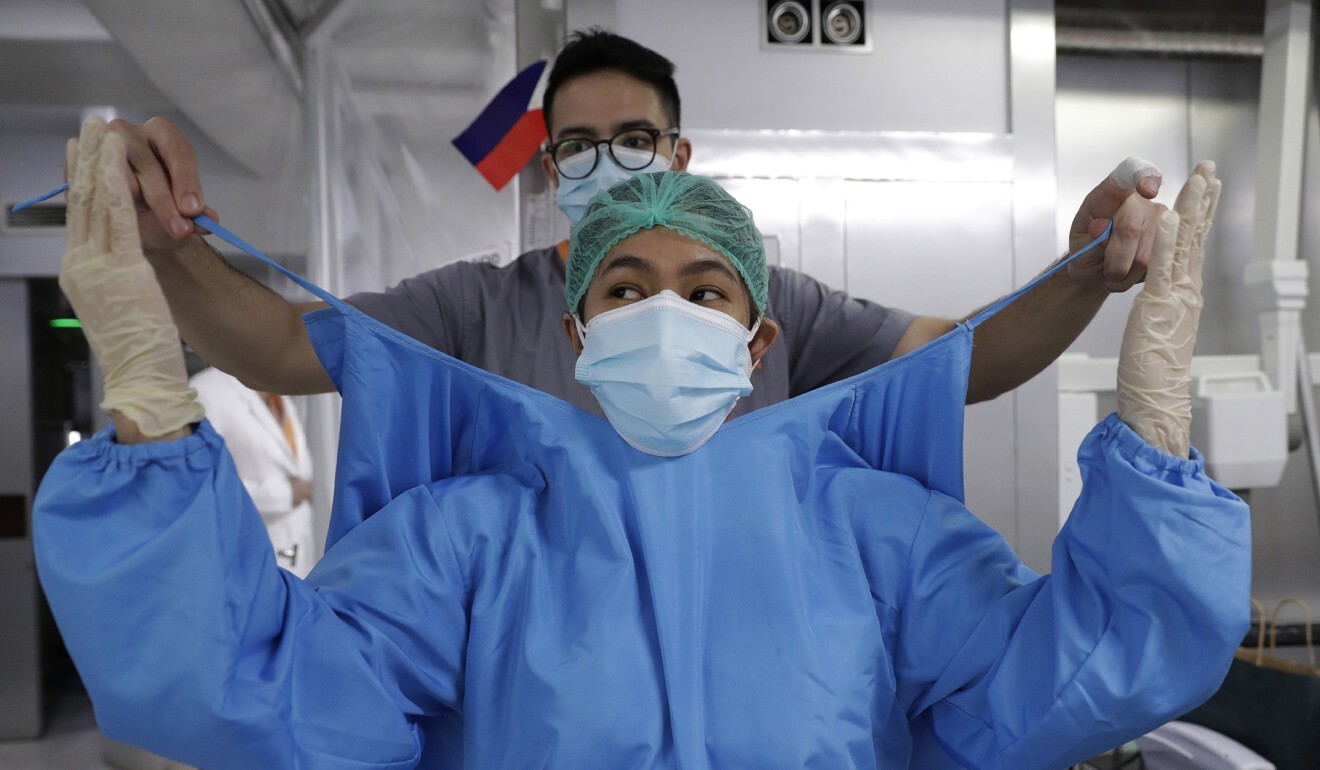 Australia remains on high alert against a second wave as authorities rushed to contain an outbreak from a Sydney hotel popular with travellers, while Melbourne recorded its seventh consecutive day of 100-plus new infections.
The state of New South Wales recorded 14 new infections since Sunday, half of which were from the Crossroads Hotel, frequented by holiday makers and truck drivers, the state's health authorities said on Monday.
The state of Victoria recorded 177 new coronavirus cases, more than one-third below the peak last week after it went into lockdown, the state's chief health officer Brett Sutton said.
"It's great that it's lower than our peak, but it may not be our peak," Sutton said on Monday. "I want to see a week of decreasing numbers before I come and say that I've got a greater confidence about the direction we are going in."
Additional reporting by Reuters, Agence France-Presse