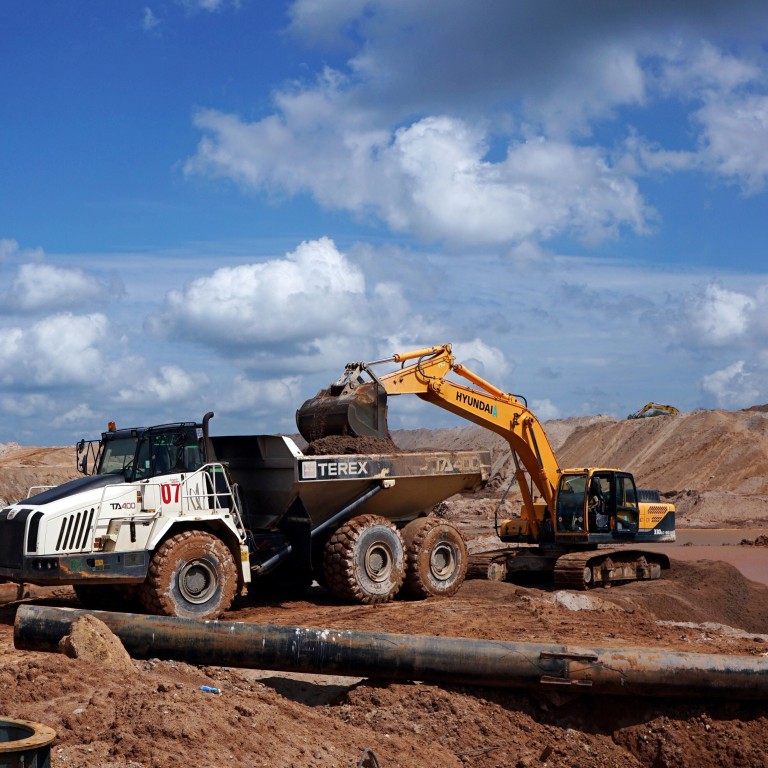 IFC watchdog investigates Postal Savings Bank of China over loan for Indonesian mine
Postal Savings Bank of China's loan to a mining group was in apparent contravention of IFC environmental standards, complainants say
The probe marks the first time that the International Finance Corporation's independent watchdog has investigated a Chinese financial institution
An independent watchdog with links to the
World Bank
's International Finance Corporation (IFC) is investigating a complaint that the Beijing-based Postal Savings Bank of China (PSBC) loaned money to a Chinese mining group involved in a plan to build a zinc mine in
Indonesia
's North Sumatra without regard for environmental concerns, worrying locals.
The Compliance Adviser Ombudsman (CAO), which scrutinises the social and environmental concerns of communities affected by IFC-backed projects, launched the investigation because the PSBC – an IFC client that received a US$300 million equity investment in 2015 – loaned funds to the state-owned China Nonferrous Metal Mining Group and its Foreign Engineering and Construction Company (NFC) subsidiary in apparent contravention, activists say, of the IFC's environmental and social standards.
This is because NFC went on to buy a controlling interest in Dairi Prima Mineral – which is developing the mine in Indonesia's earthquake-prone Dairi Regency – from the politically well-connected Bakrie family's Jakarta-based Bumi Resources Minerals.
The PSBC's loan to NFC and its parent company had not previously been made public. CAO's investigation – its first into a Chinese financial institution – revealed details of the loan in an internal letter seen by
This Week In Asia
that it sent to local communities in March via
human rights
group Inclusive Development International (IDI).
IDI and the North Sumatra Advocacy and Legal Aid Association (Bakumsu), a local NGO, helped residents file their CAO complaint in October.
Villagers living near the proposed mine worry about leftover waste material from mining activity submerging their homes in the event of a catastrophe, as happened in
Brazil
last January when more than 240 people were killed
following a tailings dam collapse
.
Sumatra, like many of Indonesia's more than 15,000 islands, shadow part of the Pacific Ocean's "Ring of Fire" – an area of intense tectonic activity prone to
earthquakes
and
volcanoes
.
Building a tailings dam "in the middle of one of the riskiest places in the world for earthquakes" means that villagers living downstream from the mine site "will be forever living in fear of dam collapse and water contamination," said David Pred, IDI's executive director. "Dam collapses in other areas of the world – even without such high earthquake risk – have destroyed villages, killed hundreds of people and poisoned the environment for generations."
He said in a recent press release that the CAO's acceptance of the complaint was "an important step in avoiding a similar disaster in North Sumatra", though in its internal letter, the CAO said its decision "does not imply any judgment".
Work on the zinc mine has already begun. Last June, an explosives storage facility was built just 50 metres away from a small settlement called Sipat, according to lawyers from Bakumsu and the Mining Advocacy Network (JATAM) that provides local communities with legal aid.
Merah Johansyah from JATAM said they suspected this facility, which has the capacity to hold some 5,000kg of dynamite and 100 tonnes of ammonium nitrate, was built without a valid environmental impact assessment or disaster risk analysis being carried out.
In 2005, a blast at an explosives factory in Zambia owned by an African subsidiary of China Nonferrous Metal Mining Group killed at least 50 workers. The same subsidiary was among seven mine investors investigated by the Zambian government in 2016 following accusations they had polluted the country's drinking water.
In their complaint, the communities living near the proposed mine in North Sumatra expressed frustration at a perceived lack of transparency on the part of Indonesia's government, who they were concerned would use the cover of the
coronavirus pandemic
to quietly approve the mine without consultation or a proper technical review.
In May, Indonesia's parliament passed a controversial new mining law that allows operators to extend permits and seek expansion of their operations beyond current legal limits.
Sugianto Hasugian, a representative of the complainants, said in a statement released through local NGOs working on the case that residents needed more detailed information about the planned mine and an independent expert who could help them understand the technical aspects "because no one can be sure if … [it will] cause a big risk".
The accidental release of "millions of tonnes of toxic waste in our fertile area" would be devastating for local agriculture, said fruit farmer Rainim Purba of Pandiangan village, who worried that her children and grandchildren would be left with nothing to inherit. "This can ruin our lives," she said.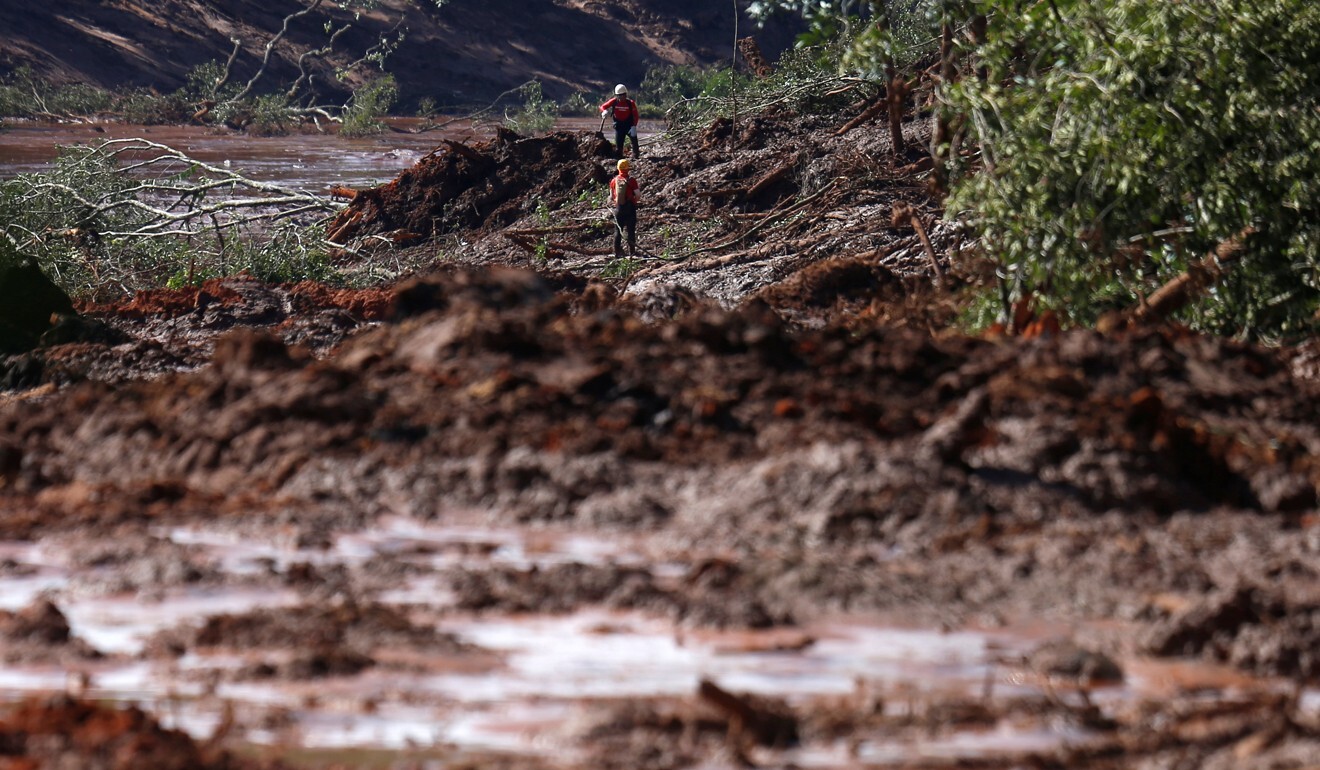 Andreas Harsono, a researcher with Human Rights Watch Indonesia, which was not involved in filing the CAO complaint, said a lack of consultation or any official response was common in the country's land disputes.
"Conflicts related to land are pervasive and have frequently been linked to oil palm plantations and mining companies," he said, adding that opposing such developments are often arrested or jailed "under various laws including anti-communist provisions, public order laws, and criminal defamation".
If the mine in North Sumatra does go ahead, much of the zinc it produces is likely to be sold to China's Wanxiang Group – a major manufacturer of car parts that supplies automotive giants such as Ford,
Volkswagen
and
General Motors
– according to a public statement NFC made in 2013 and its annual report for 2018, which was released last April.
In a written statement, the IFC said it supports the CAO's work, "is committed to environmental and social sustainability" and welcomes "a productive dialogue" to address issues associated with its investments.
Dairi Prima Mineral, which did not respond to emailed requests for comment, says on its website that it "commits to the highest standards of environmental care, occupational health and safety and corporate governance".
NFC, Bumi Resources Minerals and Indonesia's environment ministry did not respond to requests for comment.
This article appeared in the South China Morning Post print edition as: Watchdog probes China-backed mine amid fears