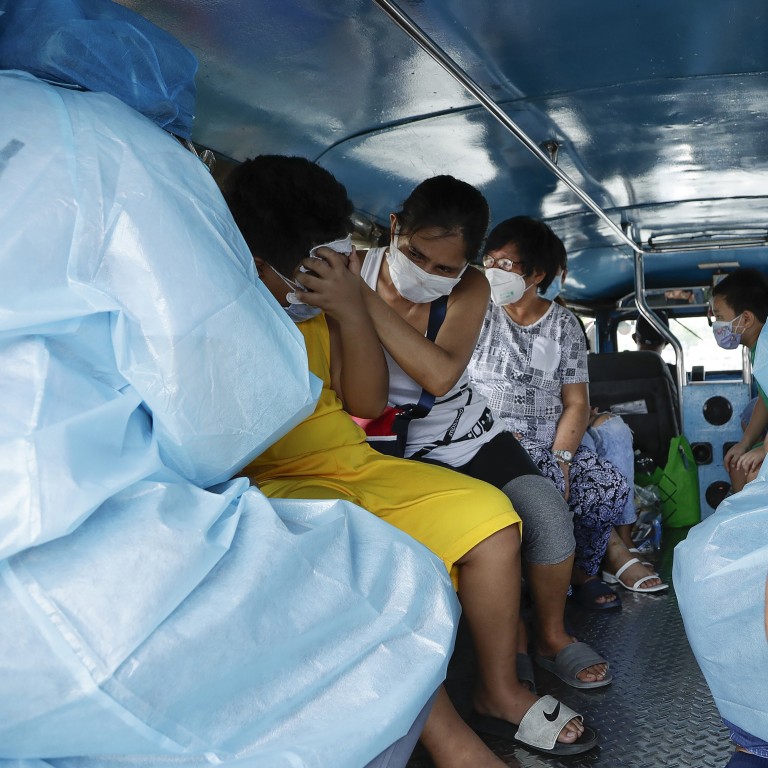 Duterte asks Filipinos to 'endure' coronavirus curbs until December, pins hopes on China vaccine
The Philippines recorded 4,063 new cases on Friday, bringing infections to 93,354 as lockdown restrictions extended in Metro Manila
Vice-President Leni Robredo criticised the president's reliance on a Chinese vaccine, saying more needed to be done to stem the spread of the virus
"My plea is to endure [restrictions] some more. Many have been infected," Duterte said during a pre-recorded address aired on Friday. "If you can endure until December … China is first [in the vaccine race].
"I promise you by the grace of God I hope by December we will be back to normal … let's just wait for the vaccine. It's almost here. I told you I have been praying to God for a guiding light so that these guys can make the vaccine."
During his address Duterte said the poor and those in hospital would be among those receiving free vaccines. Priority would also be given to the police and military but drug addicts may be disqualified, he suggested.
The Philippine government
has been criticised for its erratic handling of the pandemic. Duterte rebuffed those criticisms by claiming he had not developed a detailed "roadmap" because the country must wait for "races other than Filipinos" to make a medical breakthrough. He added that Chinese Foreign Ministry spokesman Wang Wenbin had promised to prioritise Manila in distributing a vaccine.
"That's why I salute the Chinese," he said, noting that Sinovac China has entered phase three of development while also mentioning other drug firms developing vaccines: Sinopharm Beijing, Pfizer in the United Kingdom and Moderna in the United States.
The Philippines has Southeast Asia's second-highest number of coronavirus infections – its 93,354 cases surpassing mainland China. Casualties have more than doubled to 2,023 since the strict lockdown was eased in June.
During his televised address, Duterte confirmed Metro Manila, with a population of nearly 14 million, will remain under General Community Quarantine (GCQ) for at least two more weeks.
Presidential spokesman Harry Roque was roundly criticised on Thursday after saying Metro Manila would be "a living experiment" for the government's pandemic response, later acknowledging that "maybe the word 'experiment' is not correct".
The capital was first placed under Enhanced Community Quarantine (ECQ), or extreme lockdown, on March 15. This was eased to a Modified Enhanced Community Quarantine (MECQ) on May 16 and then to GCQ on June 1 despite the continued rise in cases.
The cities of Cebu, neighbouring Lapu-Lapu and Mandaue in central Philippines are also under GCQ, as well as the provinces of Bulacan, Batangas, Cavite, Laguna and Rizal just outside Metro Manila.
Across the rest of the Philippines, the lockdown has been eased to the least stringent set of restrictions, known as modified general community quarantine (MGCQ).
Under the current GCQ, rail systems are allowed to operate and certain essential businesses can open but most jeepneys are banned, making transport difficult for thousands of poor and working-class Filipinos.
On Thursday, the Department of Health recorded a single-day "mass recovery adjustment" of 38,075 cases, reducing the total number of active cases to 22,327.
The department explained that mild and asymptomatic cases were recorded as "recovered" provided patients were certified to be without symptoms after 14 days of self-quarantine, even without final swab testing.
The department said this was based on guidelines from the World Health Organisation and the US Centre for Disease Control but some Philippine experts expressed concerns about the risks.
Octa Research, a group of experts based at the University of the Philippines, estimated cases could increase to 150,000 by the end of August, citing the current rate of exponential growth.
Dr Anthony Leachon, a former consultant to the government's Covid-19 Task Force and the former president of the Philippine College of Physicians, endorsed tighter lockdown measures.
"I'm worried that full hospitals, weary health care professionals and mobility will increase viral spread," Leachon said.
"ECQ [the tightest lockdown] is the best option to arrest the unrelenting rise in cases … but given the lack of funding, GCQ is the decision," Leachon said, suggesting economic concerns contributed to the eased restrictions.
The Department of Health this week warned the country's health care system, particularly in Metro Manila, risked being overwhelmed, with five of seven large quarantine facilities stretched to breaking point by demand for beds for Covid-19 patients. Philippine General Hospital last week reached full capacity after 40 frontline staff tested positive for the virus.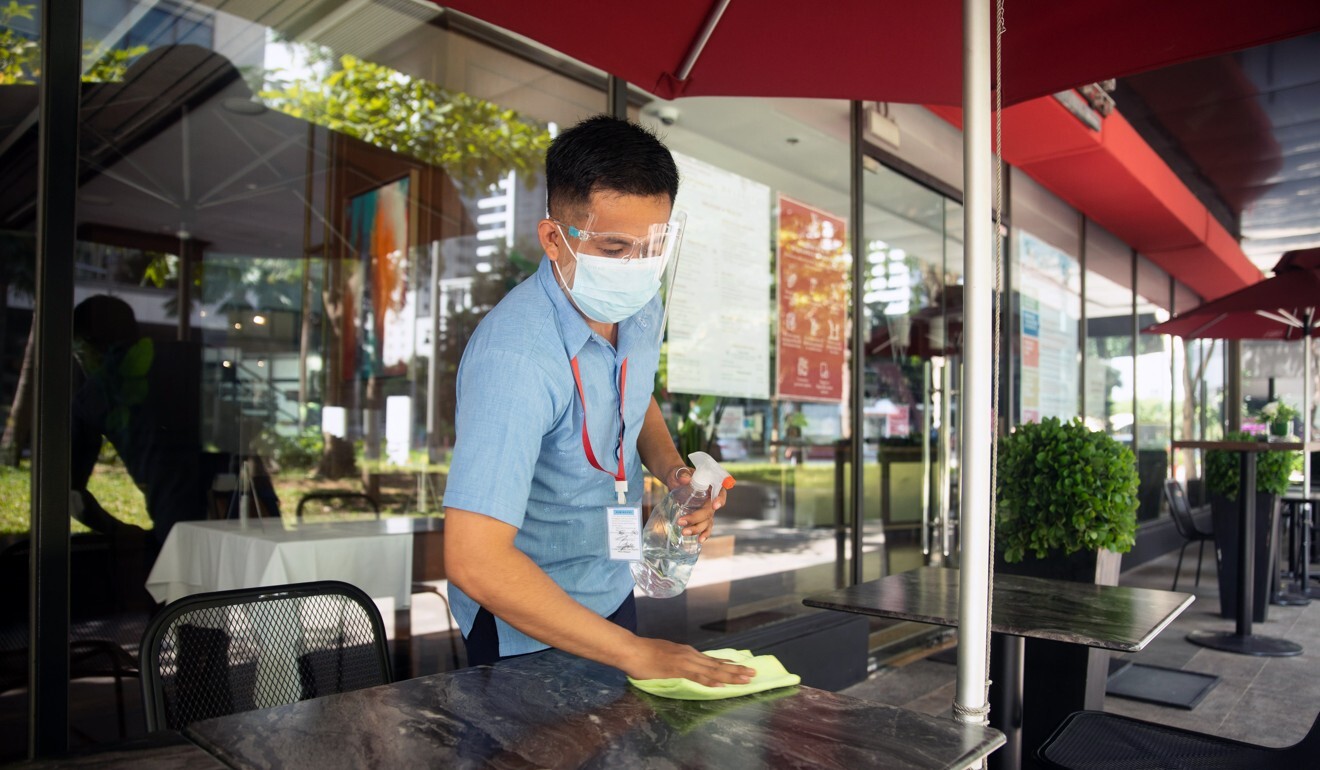 Leachon, who worked for Pfizer Philippines as medical director for 16 years, offered cautious optimism in response to Duterte's confidence about the development of a vaccine.
"Yes, a vaccine might be available by December but I prefer to explore other options other than the Chinese vaccine … [such as] Moderna, Pfizer, Oxford, Astra Zeneca.
"China is not an established reference country for quality products. Reference countries based on US FDA (Food and Drug Administration) standards are USA, EU, Canada, Australia. So multiple options would be ideal."
Vice-President Leni Robredo also criticised Duterte's willingness to depend on a Chinese vaccine.
"Merely waiting for the arrival of a vaccine will not stop the pandemic," she said. "Its spread must be stemmed in the soonest possible time. Everything begins with correct data, which is the foundation of correct decisions.
"Inputting wrong and unintelligible data slows down the validation process – the decision-making process thus slows down, too."
Without mentioning Duterte specifically, Robredo echoed the president's language in veiled criticism of his administration's handling of the pandemic.
"The Filipino is not inutile," she said. "He is not defeatist and he will surely triumph in the battle against the pandemic."