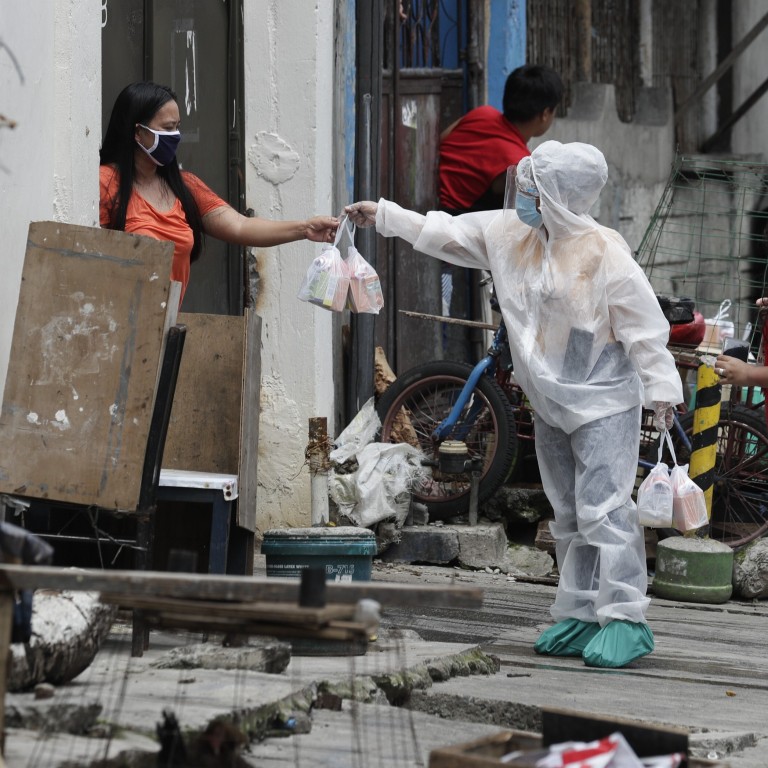 Philippines failing to contain coronavirus, despite multiple lockdowns
The Philippines is now Southeast Asia's worst-affected country, with more than 164,000 confirmed cases and almost 2,700 deaths
President Rodrigo Duterte's administration was too slow to respond to the crisis, analysts say, and has now been reduced to waiting on a vaccine
One day before the second lockdown of Metro Manila is supposed to end,
the Philippines
is no closer to containing the novel coronavirus, which has already claimed 2,681 lives in the country and infected more than 161,000 others – the most confirmed cases of any Southeast Asian nation.
Yet cases continue to rise. Although Tuesday's daily tally of 3,134 new infections was down from a peak of more than 6,800 on August 10, analysts from the University of the Philippines have estimated the number of infected patients could reach 220,000 before the month ends.
The situation is so bleak that a Thai newspaper last week sardonically referred to the Philippines as "the land of Covid-19", prompting a diplomatic protest from Manila.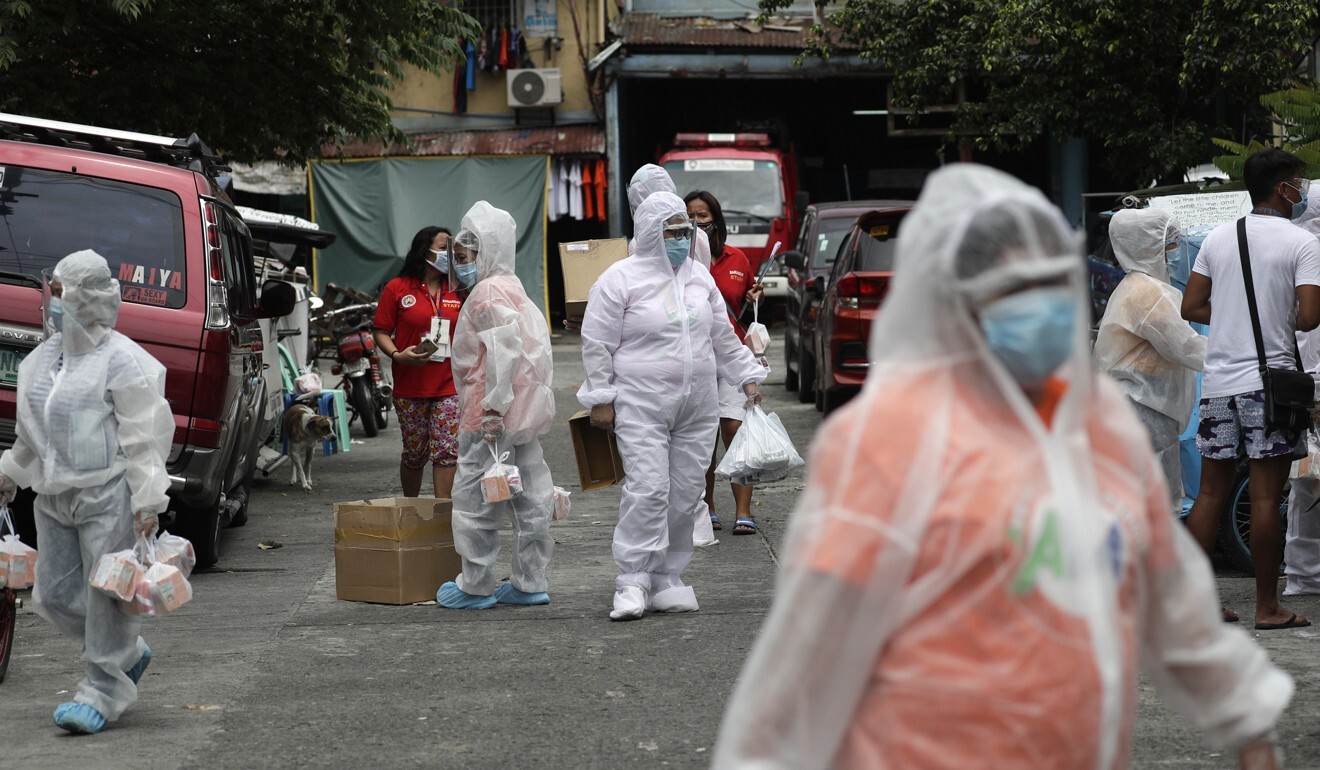 On August 10, interior and local governments secretary Eduardo Año, who helps lead the inter-agency task force dealing with the pandemic, told the local ABS-CBN News Channel that the government was "still in control" and hopeful that case numbers would improve. On Sunday, Año announced he had tested positive for Covid-19 for the second time in six months.
He blamed the spike in the country's infections on Filipinos who did not follow lockdown restrictions, explaining that people had been allowed to self-quarantine at home instead of being sent to isolation facilities.
Opposition senator Risa Hontiveros said it was "clear the pandemic is not being contained and the transmission of the virus is not slowing", but warned that "it seems nothing in the government strategy has changed".
That strategy, which relies on a confusing array of quarantines coupled with a slow testing programme, has been criticised for being uncoordinated, cumbersome and always one step behind. Only now are health officials beginning to distribute masks to the public and improve the country's contact tracing procedures.
President
Rodrigo Duterte
, who is expected to make an announcement later on Monday or on Tuesday about Manila's reimposed movement restrictions, played down the dangers of the pandemic early on, calling the coronavirus a "veerus" and saying he wanted to "slap" it.
In February, he said everything was "well" in the country and "that there's nothing really to be extra scared of the coronavirus thing".
Later during the lockdown he threatened to arrest quarantine breakers and said the government had run out of money, before pivoting to pinning his hopes on a vaccine made by China or Russia and saying that everything will be fine by December.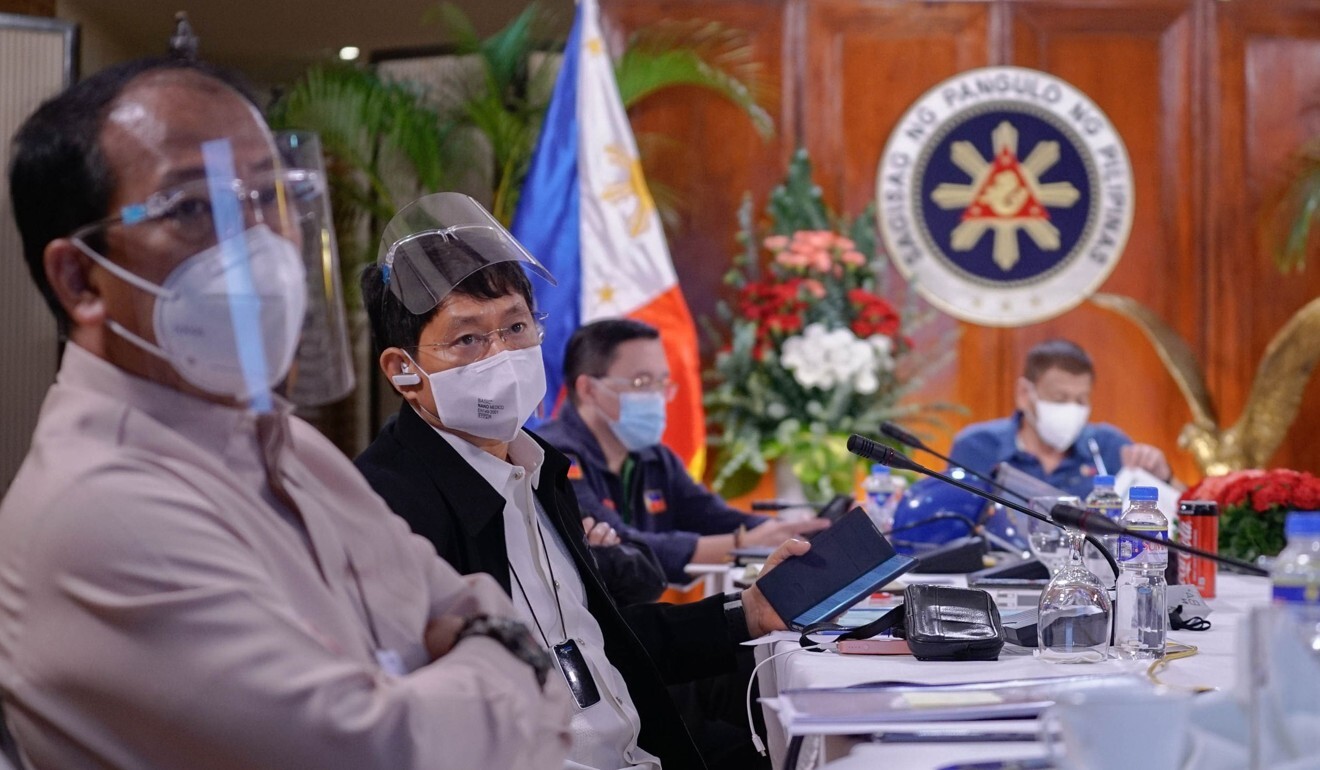 Former Philippine health secretary Dr Esperanza Cabral told This Week In Asia that Manila's biggest failings had been a breakdown in communication, "not moving fast enough and not moving at the scale necessary".
Despite having daily coronavirus press briefings, the government was not clearly communicating the importance of simple techniques such as handwashing, physical distancing and wearing a mask, she said.
"If you don't have a mask, you should be offered one, and you should be taught how and why you should use it," Cabral said. Face masks have been mandatory in the Philippines since March, with offenders liable to be arrested and fined.
Manila's call for people to self-quarantine was also problematic, Cabral said, as "not very many of us have the facility to self-isolate".
"If you live in one of the slum areas where there are 10 people in a 15 square metre (161 square-foot) space, and there is one room and bathroom for everybody, it really will not work, that is not rocket science," she said.
While shops and businesses were allowed to reopen after June 1 and thousands of people returned to work, Cabral said many workers were unable to commute as jeepneys had been ordered off the road and buses told not to carry too many passengers.
Even those who could get back into work and were made to undergo rapid antibody tests by their employers were given only a false sense of security. The Philippine General Hospital has described the tests as inaccurate.
Infectious diseases specialist Benjamin Co of the University of Santo Tomas Hospital said Manila had been "scrambling" with its pandemic response and that "there should have been a national blueprint from the get go".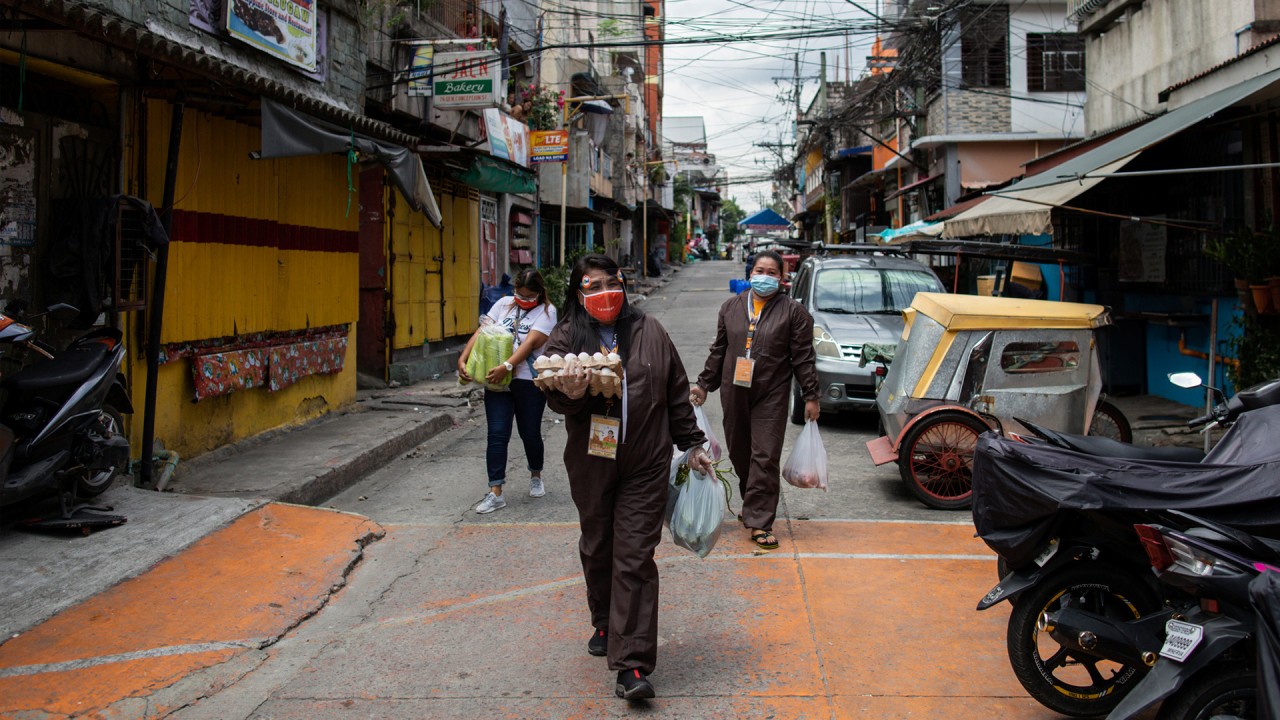 01:16
Philippines denies it overtakes Indonesia as Southeast Asian country with most Covid-19 cases
Philippines denies it overtakes Indonesia as Southeast Asian country with most Covid-19 cases
The issue, he said, was not that the lockdown was eased prematurely, but that the respite it gave from a surge in new infections was wasted.
"The longest lockdown in the world and there seems to be no concrete medium and long-term plans that came out of it," he said, adding that instead of presenting clear plans, the government has been reduced to the "rhetoric of waiting for a vaccine".
"I've always said that we had one large red flag – three foreigners from Wuhan, one died in January. We did not even do adequate contact tracing at that point," Co said. "That story alone shows how we dealt with this pandemic. When the government refused to recognise that red flag, we were destined to be where we are today."
Among its many failings, Duterte's administration has been accused of relying on inaccurate, outdated case figures and getting taken by surprise at the number of people who were left stranded by both the lockdown of Metro Manila and the ensuing economic chaos.
Members of his cabinet have now been individually tasked with overseeing the government's pandemic response at the local level in the national capital region – a move Hontiveros, the opposition senator, described as "toxic micromanagement".
Other countries have managed to "open up strategically and mitigate risks", Ronald Mendoza, dean of the Ateneo University School of Government, pointed out in a Facebook post – all that is needed is "a strong plan, good data and evidence based policy manned by experts".
That plan cannot come soon enough as the economic effects of the coronavirus crisis begin to bite, with unemployment hitting 45.5 per cent, according to local pollsters Social Weather Stations. Mahar Mangahas, the organisation's president, warned the Philippine Daily Inquirer that more than one in five – or 21.9 per cent – of Filipino families are now not getting enough to eat, up from 16.7 per cent in May.
"Whereas Covid-19 victims are in the tens of thousands, the hungry are in the millions," he said.