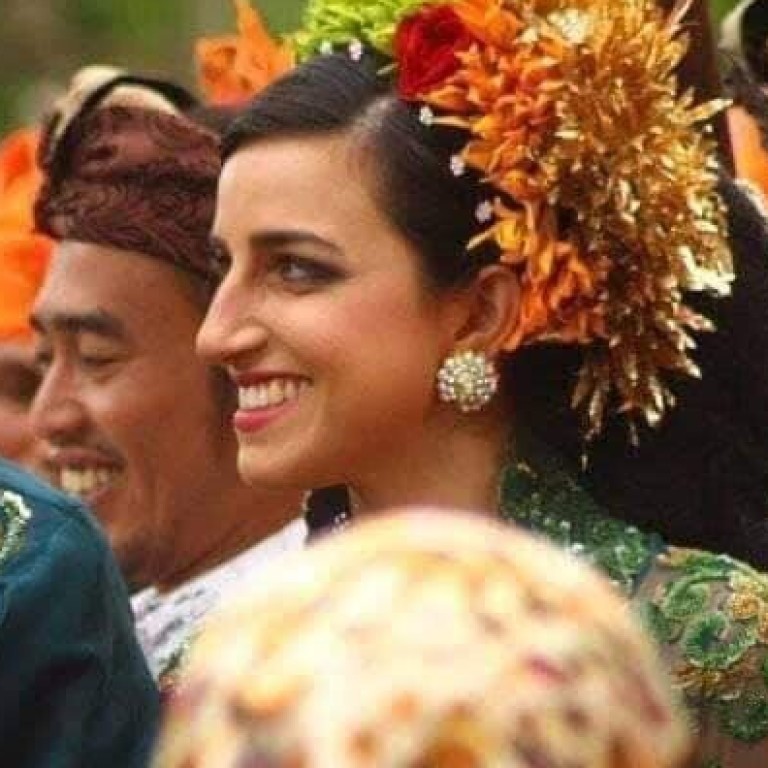 Coronavirus leaves Indonesia's mixed couples in limbo, separated for months by closed borders
In April, the Indonesian government barred foreign visitors from entering the country, leaving some expatriates with Indonesian families stranded
Exceptions have been granted for investors and the government has promoted domestic tourism but there are no provisions to reunite families
Jakarta resident Putri Emelli is pregnant and is preparing to give birth as early as next week but Indonesia's border restrictions mean her German husband is
currently stranded in the US
.
She has spent hours calling Indonesian immigration hotlines and emailing government departments to plead for updates on the country's coronavirus restrictions or the possibility of an exception.
"Being pregnant is already an overwhelming experience and doing it alone means we are missing out on experiencing lots of first-time moments together," says Putri, a 30-year-old former TV presenter. "Although we can talk on video calls and chats, it's just not the same."
Indonesia
has allowed foreigners already in the country to extend their residency and short-term visitors to enter for investment activities but there are so far no provisions for families to be reunited.
The government does not collect official statistics on mixed-nationality families but the Indonesian Mixed-Marriage Society says it has 2,000 members, mostly Indonesian women with foreign spouses.
Juliani Luthan, the society's chairwoman, said the organisation has filed a formal appeal to the Immigration Department.
"We sent a letter two weeks ago asking to ease restrictions for us," Juliani says. "We have yet to receive any response."
Indonesia's first coronavirus cases
were recorded in early March after several residents interacted with a Japanese visitor who later tested positive in Malaysia. From March 20, the government decreed foreigners entering Indonesia must provide vetted health documents. The government then decided to ban all short-term visitors.
Since April 2, only Indonesian citizens, humanitarian workers and foreigners with diplomatic visas or stay permits can enter the country, which has reported nearly 150,000 cases and almost 6,500 deaths.
Putri and her husband, who were married in Jakarta, went to the US last year before she returned to Indonesia in February for her sister's wedding. Her husband, who is a postdoctoral researcher in the US, had been due to arrive in March but was unable to collect the required health documents on such short notice. They did not realise the borders would effectively be closed a week later.
Elsewhere in Southeast Asia, Malaysia, Thailand and the Philippines all have allowed spouses, children and parents of citizens to return.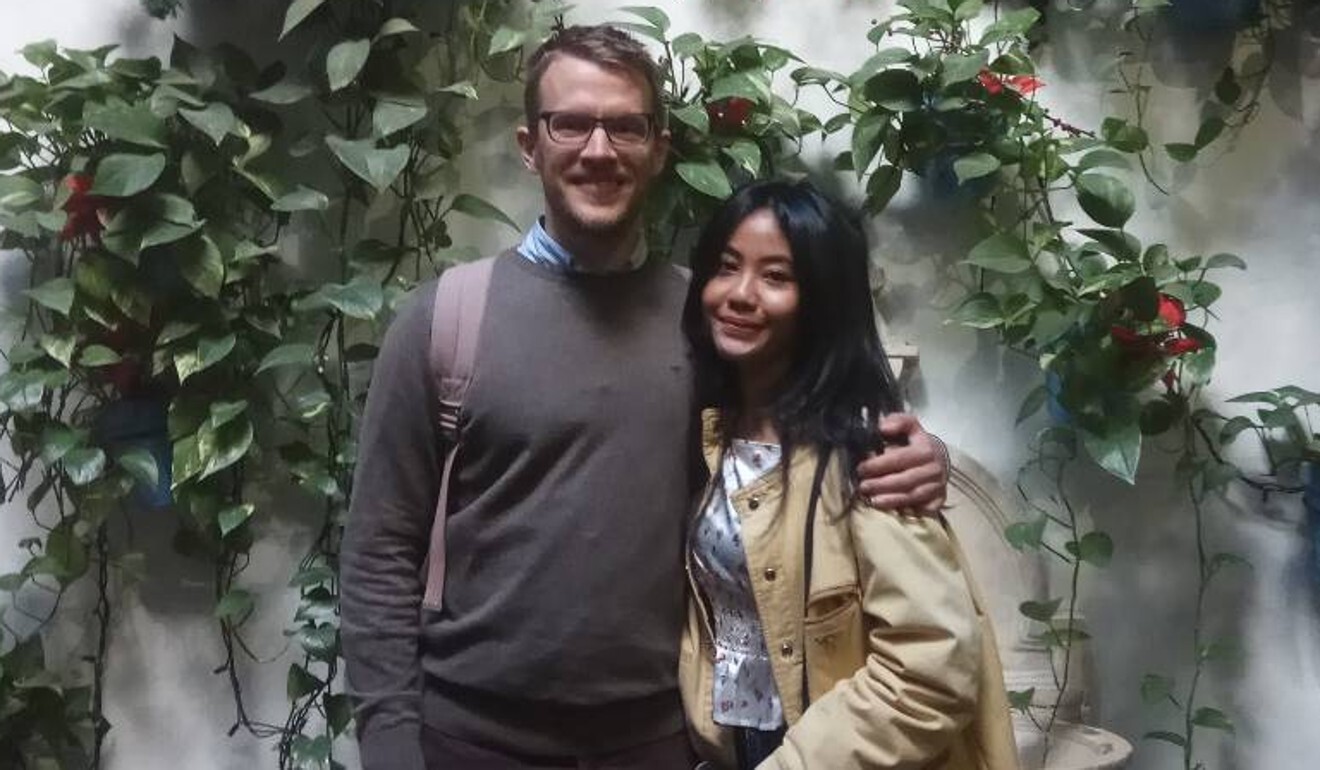 Although Indonesia has reported about 40,000 new cases since the start of August, the government has encouraged domestic tourism to stimulate the economy. International visitors may be permitted later this year, Coordinating Maritime Affairs and Investment Minister Luhut Pandjaitan said last week.
In the meantime, Indonesians separated from foreign spouses have vented their frustrations on social media. The Directorate General of Immigration's Instagram account has been flooded by irritated commenters.
"I'm seven months pregnant," one wrote. "When are you going to let those outside Indonesia enter again?"
The official guidance offers little clarification. A spokesman for the Immigration Directorate General advised: "Wait for the next update on our communication channels."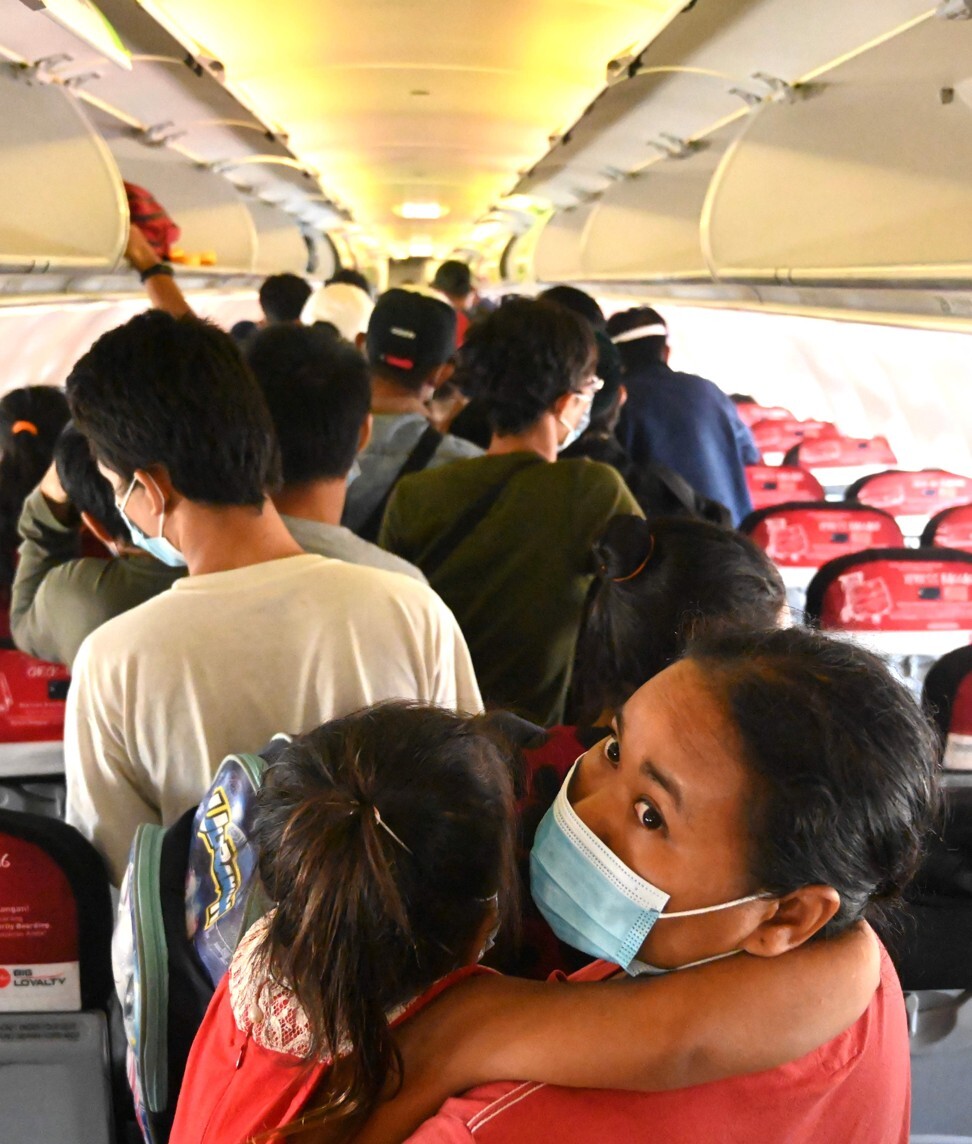 For couples who have been separated for months, the strain is beginning to take a toll.
Nabilla Chalista, 23, and her Saudi Arabian husband Mahmoed Balallah, 37, got married in August 2019. Like many other foreigners with families in Indonesia, Balallah was previously able to enter the country with a visa on arrival. When Indonesia imposed the ban on foreigners, his application for a stay permit was being processed while he was abroad for work. He had planned to move to Indonesia permanently.
"We have been separated for six months now and we don't know how many more months the government is planning to keep us like this," Balallah says. "A family being separated for months with all its members going through stress physically and phychologically cannot have stability and eventually they might collapse."
They chat via WhatsApp with about a dozen other mixed-nationality couples forced to live apart during the pandemic.
"My six-year-old kid constantly asks for her father," Nabilla says. "We videocall with him every day."
Tanja Larosa, 28, started the WhatsApp group. She is Italian but married an Indonesian man two years ago. She is stuck in Australia after travelling for a working holiday with a visa that expires in September. If she cannot enter Indonesia by then, she will have to go back to Italy. She hasn't seen her husband since January.
"I started the group in July," she says. "Some of us were in other different groups inside Indonesia. We all tried to give voice to our rights but at the end the people inside the country have got a new regulation for their situation so nobody cares any more about foreigners abroad."
This article appeared in the South China Morning Post print edition as: Border curbs separating families of mixed couples