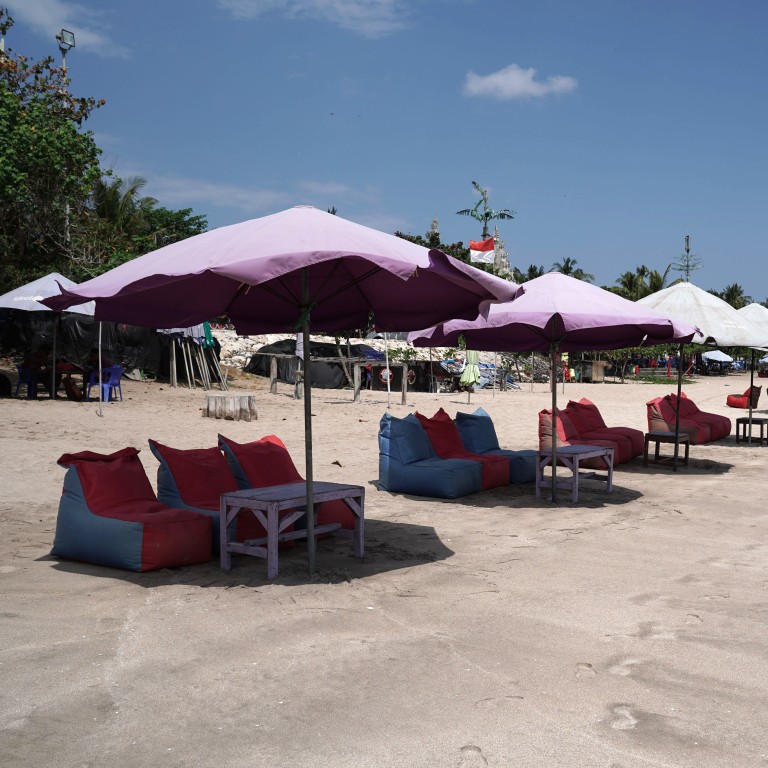 As Chinese tourists steer clear of Indonesia, resort islands in Bali and beyond feel the pinch
Local businesses in destinations such as Manado and Lombok are also suffering after a sharp drop in international tourist arrivals
Southeast Asia's biggest economy has cut its 2020 foreign tourist arrivals target to between 2.8 million and 4 million, down from 18 million in 2019
Pirates Cafe, in the waterfront city of Manado in
Indonesia's
North Sulawesi province, once brimmed with laughter and chatter from groups of
Chinese tourists
who typically ordered a range of seafood meals in one sitting.
"Our cafe focuses on Chinese tourists so tourists from other countries barely came here, though some local tourists from Manado also visited," said Chris Pattiselano, the restaurant's manager. "Foreigners usually wanted to try many things on our menu, while locals only ordered one item."  
Some 115,000 Chinese holidaymakers visited Manado in 2019, an increase of 8 per cent from the previous year, thanks to direct flights from China to the city, which is home to the reef-rich Bunaken National Marine Park and scuba-diving hotspot Bunaken Island. They boosted the revenue of hospitality businesses such as Pirates Cafe, but without the tourists the sector is now suffering and faces uncertainty.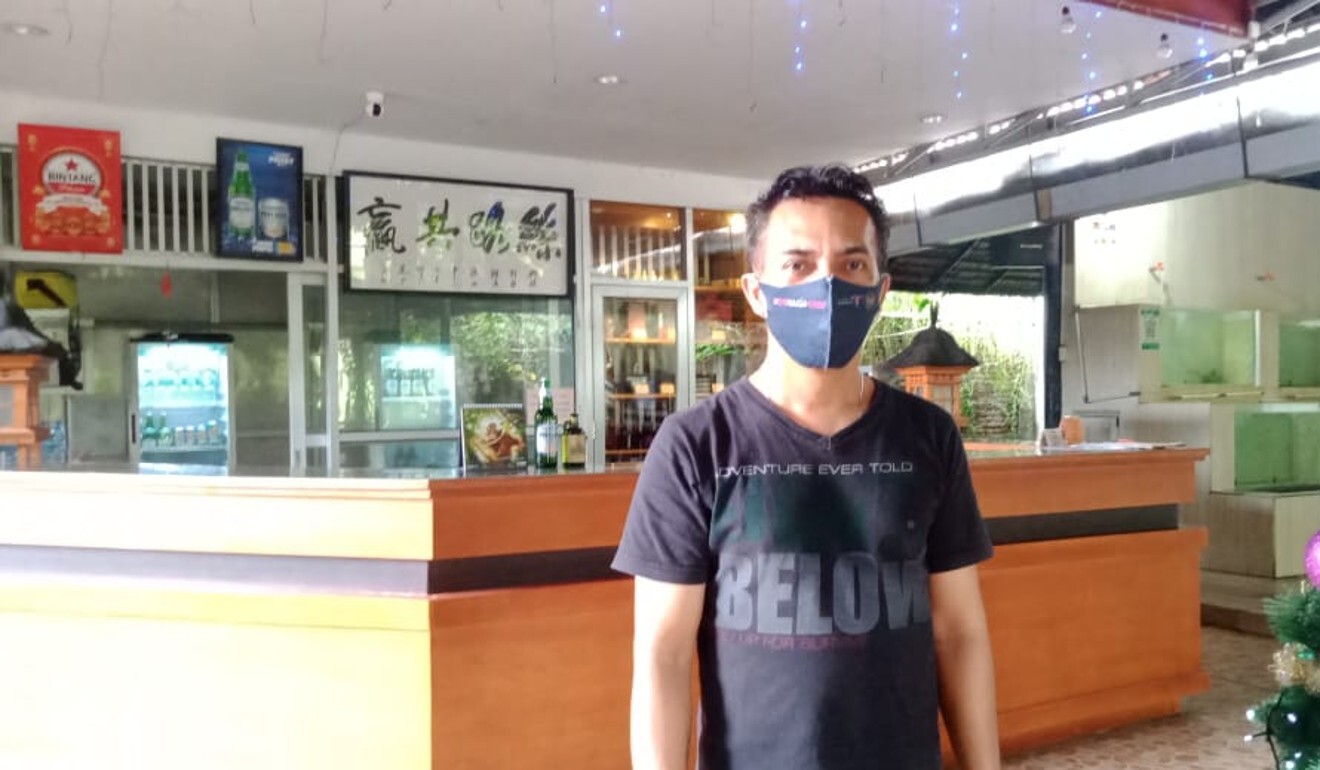 "Our revenue has dropped because of the
Covid-19 pandemic,
" the 46-year-old Pattiselano said. "At the beginning of the pandemic, we furloughed almost all of our workers. I don't know what our plan is for the future because the situation has not returned to normal yet."
Pattiselano's dimming hopes resonate with many stakeholders in Indonesia's US$19.8 billion tourism industry. Foreign tourist arrivals in October last year came to just 158,000, an 88.25 per cent decline from October 2019, according to government statistics. Southeast Asia's biggest economy has cut its 2020 foreign tourist arrivals target to between 2.8 million and 4 million, from 18 million in 2019.
And it's not just Indonesia feeling the pinch. The United Nations World Tourism Organization expects international
tourism
to decline over 70 per cent in 2020, regressing to the levels of 30 years ago. In the January-October period last year, the UNWTO estimates that the world lost US$935 billion in tourism export revenues, or more than 10 times the loss that occurred during the 2009 global economic crisis, as 900 million holidaymakers cancelled their travel plans.
The Asia-Pacific region saw the biggest decrease in foreign tourist arrivals, at 82 per cent, followed by the Middle East's 73 per cent decline and Africa's 69 per cent drop. The UNWTO expects that a rebound in international tourism will occur no sooner than 2023.
Not helping matters for Indonesia was its recent decision to renew a travel ban for foreigners during the first two weeks of this month, with the government fearing a new, more contagious coronavirus variant.
It also has put in place a requirement for Covid-19 swab tests for all domestic tourists looking to spend year-end holidays on the resort island of Bali, dashing industry hopes for beefed-up revenues during the holiday season.
"I hope the prospects are better [this year] as tourism is the livelihood of many Balinese, but … the government keeps tightening the requirements to enter Bali," said Ida Bagus Purwa Sidemen, executive director of the Indonesian Association of Hotels and Restaurants (PHRI) in Bali.
"This is disappointing for many hotel operators, but we have to swallow this bitter pill so we are all safe."
For many foreign tourists, Bali is seen as the hub to further explore other tourist destinations in Indonesia, mainly the neighbouring island of Lombok but also Labuhan Bajo on Flores island, Java, as well as Manado and Bunaken Island. These places are typically featured in fliers commonly found at tour agency offices across the island and offered as "Bali and Beyond" tour packages.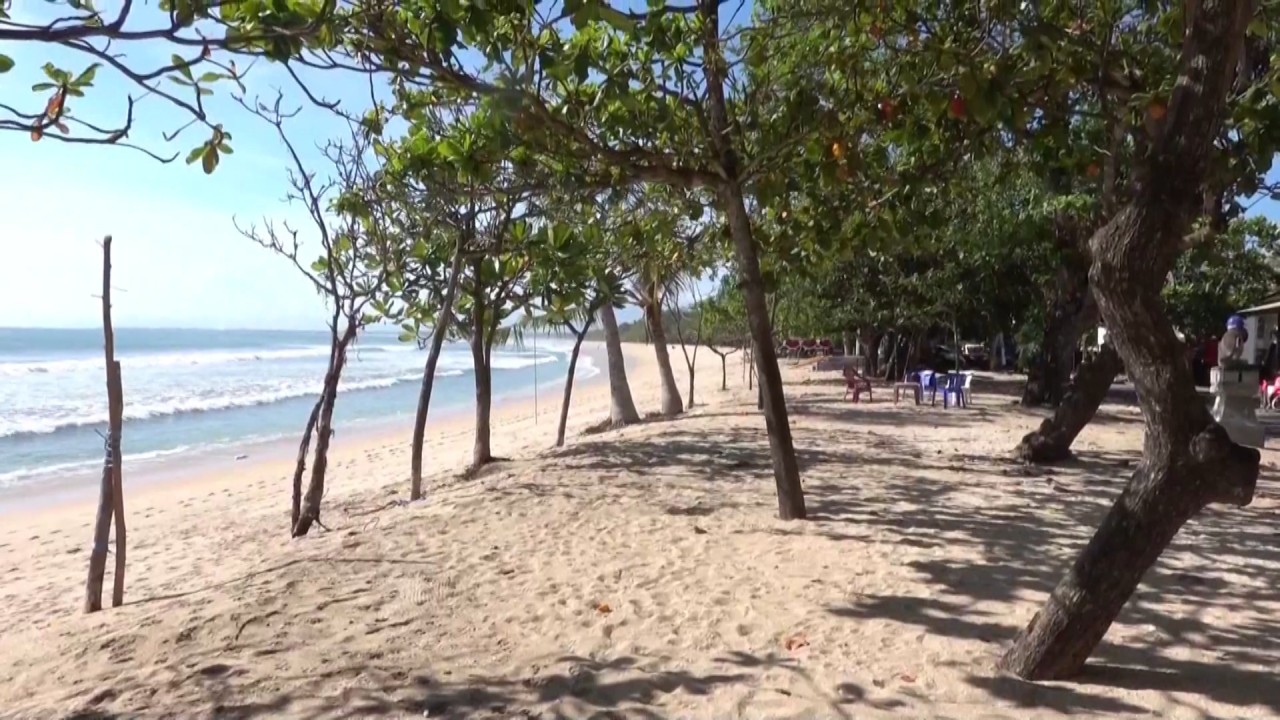 01:24
Bali tourism slump continues despite partial reopening amid Covid-19 pandemic
Bali tourism slump continues despite partial reopening amid Covid-19 pandemic
When Bali's tourism activities flopped, so did activities in those places, said Syamsul Bahri, chairman of the Mandalika Hotel Association in Lombok.
"Bali plays an important role for Lombok tourism. Bali is quite popular among international tourists, I think it's even more popular than Indonesia. Many people know Bali but they don't know about Indonesia. Bali also has an international airport, so when Bali is shut, Lombok and other regions are also affected," Syamsul said.
Bali welcomed more than 6.2 million foreign tourists in 2019, with Australia contributing the largest number of inbound tourists at over 1.2 million, followed by China with 1.1 million. An estimated 10 million domestic tourists flocked to Bali that year, according to government data.
Syamsul said many hotels in Mandalika, the southern coastal resort region of Lombok and one of five priority tourist destinations in Indonesia, were mainly catering to foreign tourists, "so in the first three months of the pandemic almost all hotels in Mandalika were closed".
In 2019, Lombok was still reeling from devastation caused by a magnitude 6.9 earthquake that struck the island the previous year, and the pandemic has made it all the more difficult to rebound, said Muhammad Thahrir, owner of Taliwang Kebun Raja restaurant in western Lombok.
"The impact of the 2018 earthquake on tourism here was still felt well into summer [last year], because we were still feeling the aftershocks earlier [in 2020]," Thahrir said. "My restaurant's income in 2019 already fell around 30 per cent, and [last year it was] so much lower due to the pandemic. I'm only earning about 10 per cent of my 2018 revenue, and my employees went from 18 people to only two."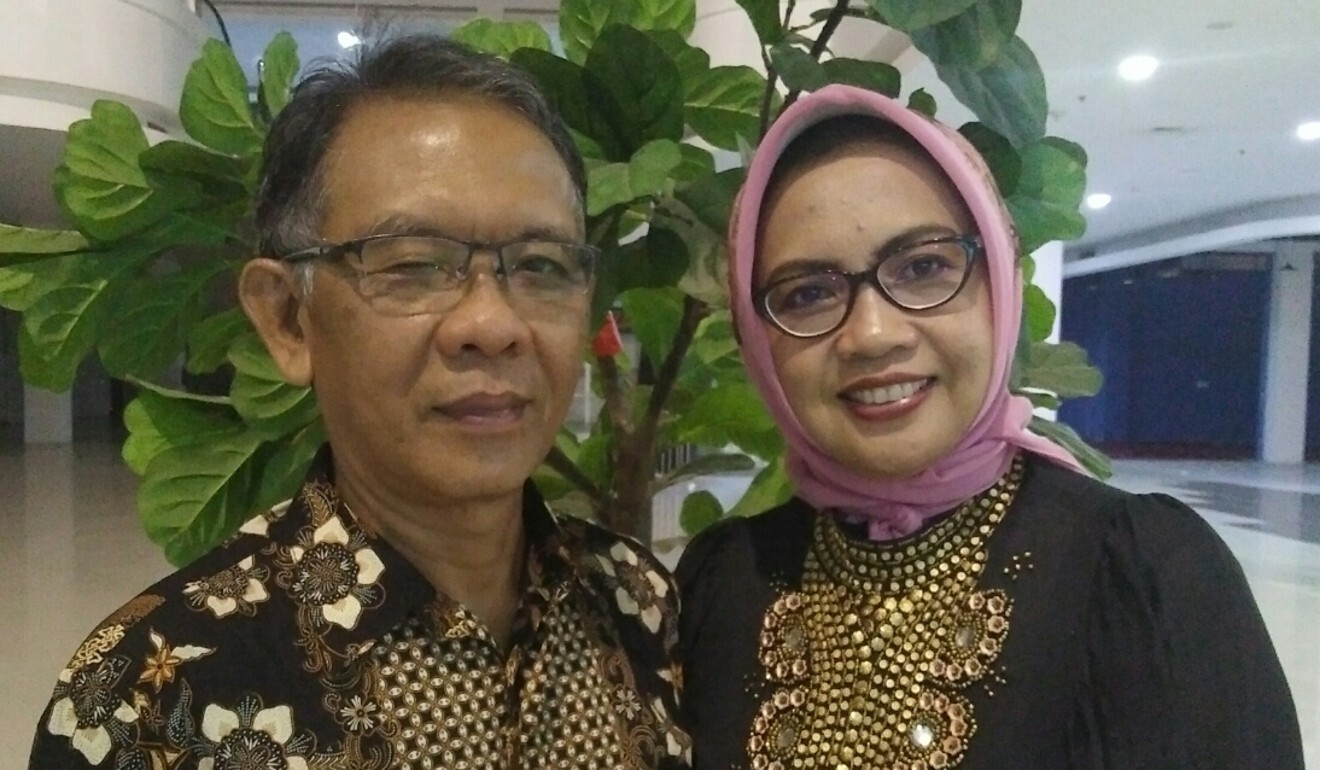 Indonesia's government has expressed optimism that the sector will gradually pick up, helped by domestic tourists.
"Our economy has been battered, especially the tourism sector, but if you look at the data, our dependence on foreign tourists is less than 20 per cent [of overall tourists]," Odo Manuhutu, deputy coordinating minister for tourism and creative economy at the Coordinating Ministry for Maritime and Investment Affairs, recently said during a webinar held by the Foreign Policy Community of Indonesia.
"People might be afraid at this stage to travel by air, but now they are [travelling] by cars … and this is how we see it in Java," Odo said. "People are travelling more by car from Jakarta to Semarang, to Yogyakarta, or from Medan to Lake Toba [in Sumatra] and so forth. We are blessed that we have a big market, and the domestic market helps us to sustain economic growth and hopefully we can have positive economic growth by 2021. The outlook is positive."
Newly appointed tourism minister Sandiaga Uno on Tuesday said the country's tourism would start its recovery this year – vaccine or no vaccine.
"The year 2021 is the momentum to start the recovery of our tourism, but we need to be disciplined in implementing the health protocol" based on the four conditions of cleanliness, health, safety and environmental sustainability, Sandiaga told reporters. "We don't need to wait for vaccines but we must comply with [the rules] such as wearing masks, washing hands, and keeping our distance."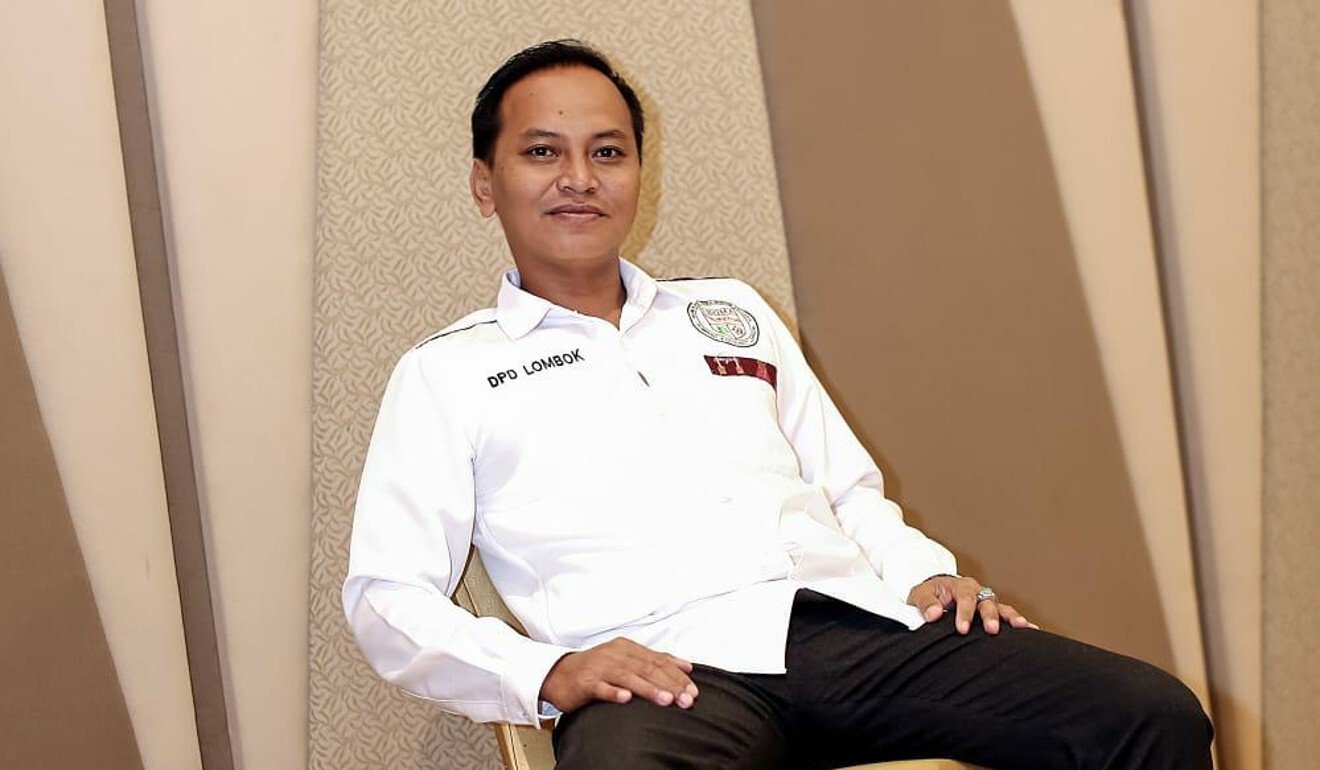 However, not all industry players have pinned their hopes on domestic tourists, who generally spend less and stay for shorter periods at hotels compared with foreigners.
"Frankly speaking, domestic tourists tend to bargain a lot and expect the same services as those offered by higher-fare travel services, and many of them were using their own vehicles for the road trip, so only few of them use travel bureau services," said Budijanto Ardiansjah, vice-chairman of the Association of Indonesian Tours and Travel Agencies.
"Foreign tourists are more natural, they have this 'you pay the price, you get the service' attitude."
Additional reporting by Panca Nugraha in Lombok and Yoseph Ikanubun in Manado