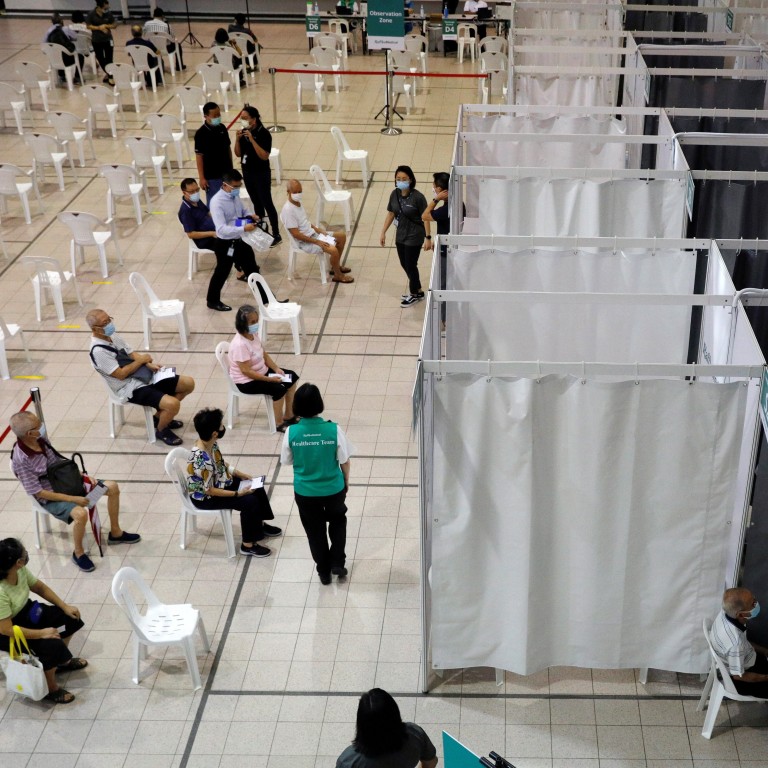 Coronavirus vaccine: in Singapore, 432 report side effects but experts 'reassured'
More than 113,000 people were given first dose of the Pfizer-BioNTech vaccine, after which 432 people suffered side effects, including three who had anaphylaxis
Despite number of adverse reactions, experts say recipients were watching for unusual effects; fewer will be reported as vaccinations increase
Health experts in
Singapore
say the relatively high rate of adverse effects from the initial
Covid-19
vaccinations delivered by the island nation is not alarming, and is in fact reassuring.
Singapore has given more than 113,000 people the first dose of the
Pfizer-BioNTech vaccine
, after which 432 suffered common side effects, including three people who had anaphylaxis, which is a rapid onset of severe allergic reactions. The data was released by the Ministry of Health on Thursday night as the country embarked on inoculating the general population, with those aged 70 and above getting their first shot on Wednesday. Prime Minister
Lee Hsien Loong
is one of the 50 who has received their second shot of the vaccine.
The ministry said the three cases of anaphylaxis were "quickly resolved" by health care professionals, and had happened to individuals in their 20s and 30s who had a history of allergies, including allergic rhinitis and food allergies such as to shellfish. None had a history of anaphylaxis, which would have precluded them from the vaccine, and all have been discharged from hospital after a day's observation or treatment.
This puts Singapore's incidence rate of anaphylaxis at about 2.7 per 100,000 doses administered, compared with other jurisdictions' one to two per 100,000 doses administered. The ministry said initial variations in the incidence rate were expected given the numbers vaccinated in the island nation were relatively small.
Dr Jeremy Lim, an associate professor at the National University of Singapore's Saw Swee Hock School of Public Health, lauded the country for being transparent with the data of adverse effects to the vaccine.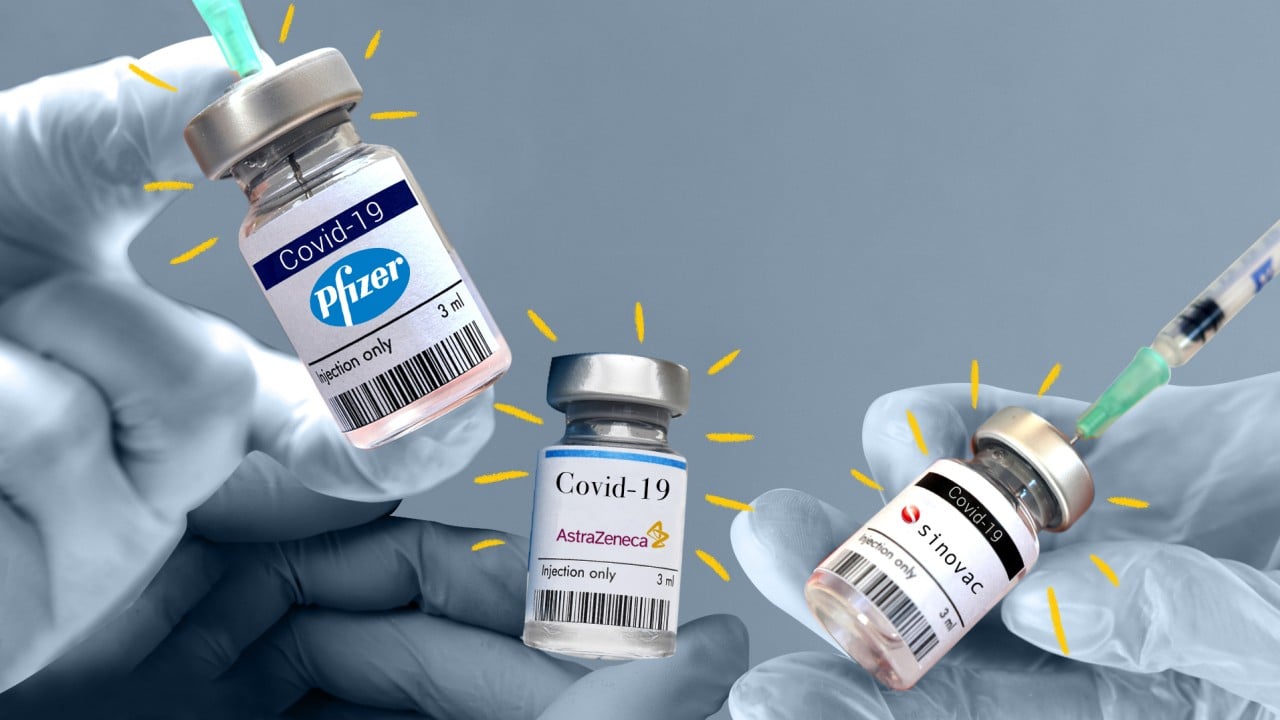 09:50
SCMP Explains: What's the difference between the major Covid-19 vaccines?
SCMP Explains: What's the difference between the major Covid-19 vaccines?
He said the three anaphylaxis cases highlighted that the reaction could actually be effectively managed without long-term complications when strong medical facilities were within easy access, and added that incidence rates in Singapore were likely to look similar to other jurisdictions when vaccinations were scaled up.
The health ministry also said that the 432 cases in which adverse effects were reported included injection site pain, swelling, fever, headache, fatigue, body aches, giddiness, nausea and allergic reactions such as itching, rashes, and swelling of eyes and lips. It said these were "regular symptoms" common to vaccinations and generally resolved on their own within a few days.
Dr Hsu Li Yang, an associate professor also from the Saw Swee Hock School of Public Health, said Singapore should monitor the rate of side effects as more people, including the elderly, were vaccinated, but added that there was "nothing to worry about now".
He said the 432 adverse reactions were "very low" compared with what had been reported during clinical trials with stringent reporting criteria. And while it put Singapore's frequency of adverse events so far at around 0.4 per cent of vaccinations administered compared with 0.1 per cent in Israel and the United States, Hsu said, this was because most of those vaccinated in Singapore so far were health care workers who have been "exhorted to report adverse events".
Dr Leong Hoe Nam, an infectious diseases expert at Mount Elizabeth Novena Hospital, agreed with the latter point, adding that the initial recipients of the vaccine were on the lookout for unusual effects and fewer adverse reactions would be reported as more were vaccinated.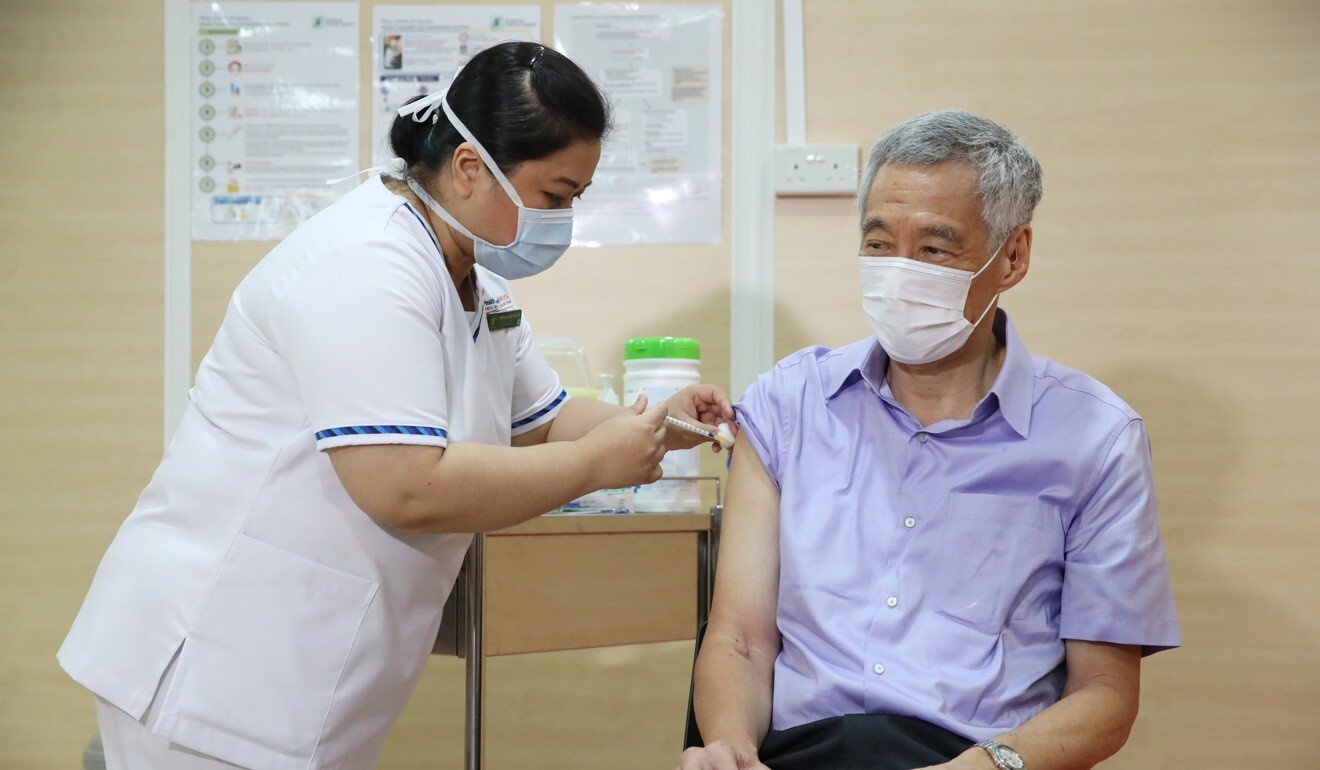 He also said the elderly should not worry about the side effects of being vaccinated. "If you think about it, the chances of dying in a road traffic accident are about one in 5,000, and yet people still cross the road. The elderly are the ones who really need the vaccine, they are the ones truly at the greatest risk," Leong said.
Hsu said the statistics showed that the vaccine was just as safe for Singapore's citizens and residents as it was for those overseas. "If anything, people should be more reassured [now]," he said, pointing to the "several layers of safeguards" for each vaccination, such as pre-vaccination screenings and 30 minutes of post-shot observation to see if negative reactions occurred.
The Singapore government on Thursday announced details of a financial assistance programme to compensate those who experienced serious side effects. Under the programme – which covers anyone who receives the Covid-19 vaccination in the island nation – someone who dies or suffers permanent severe disability because of the vaccination will get a single payout of S$225,000 (US$169,500). Anyone who is hospitalised and requires care in the high dependency or intensive care unit (ICU) will get a payout of S$10,000.
Experts said this would reassure people about getting vaccinated and showed that the government would be around to provide support. "Statistically speaking, if we vaccinate upwards of 3 million people, then we may expect around 60 anaphylaxis cases, of which a small fraction might be serious enough to warrant care in an ICU setting, and thus a risk of death or prolonged disability," Hsu said.
Other countries that have set up compensation programmes for vaccine injuries include Canada, which has said it will "ensure that all Canadians have fair access to support in the rare event that they experience an adverse reaction to a vaccine", although details have not yet been released. Japan's government has also said it plans to cover compensation for health problems that may arise from coronavirus vaccines so drug makers would not have to do so themselves.