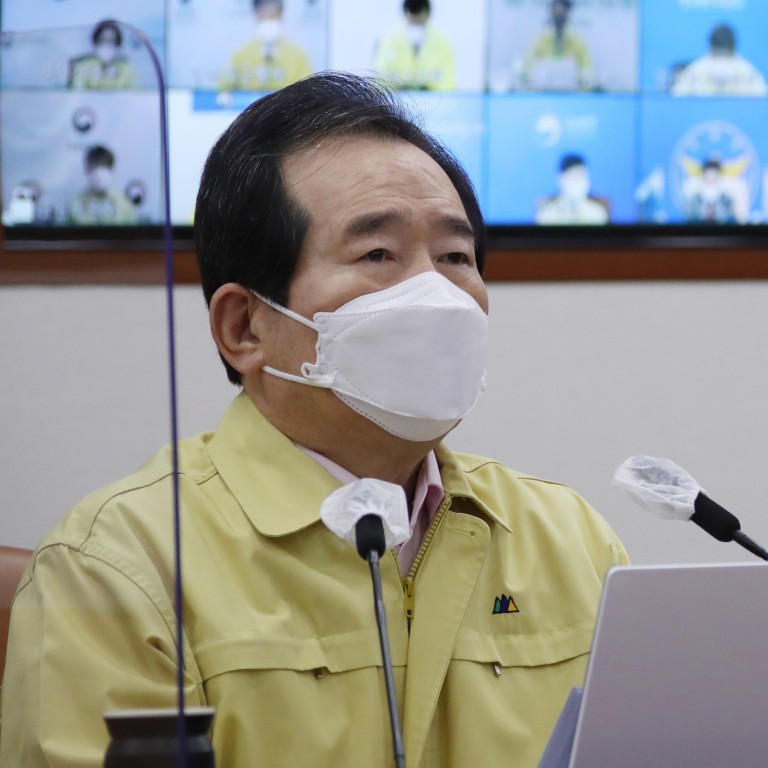 South Korea pushes ahead with Covid-19 vaccinations amid fake news, alarm
PM Chung Sye-kyun has called for calm amid alarm at the deaths of two men, both with pre-existing conditions, after getting the AstraZeneca shot
A probe is under way, but medical experts warn fake news on social media is fuelling vaccine hesitancy, especially among the elderly
South Korean
Prime Minister Chung Sye-kyun on Thursday appealed for calm as concerns rose over the deaths of two people, both with pre-existing conditions, days after they received the first dose of AstraZeneca's two-shot
Covid-19 vaccine
.
The Korea Disease Control and Prevention Agency (KDCA) said it understood public apprehension over the safety of vaccines but stressed that people should wait for the outcome of ongoing investigations. It said it was looking into whether the deaths were directly related to the vaccines or if they should be classified as among the expected negative side-effects that frail individuals with pre-existing conditions would face.
The two men who died were both nursing home residents. One was a 63-year-old with cerebrovascular disease who died after showing symptoms of blood poisoning and pneumonia, while the other was in his 50s with a cardiac disorder and diabetes. He died after suffering multiple heart attacks a day after receiving the shot.
AstraZeneca said it was aware of the KDCA investigation, and that the safety of the vaccine had been extensively studied in clinical trials with data confirming it was generally well tolerated.
Chung said the government will "thoroughly and transparently investigate the cause of the deaths" and the results will be made public.
"We ask the people to put trust in the government and actively participate in vaccinations," he said.
South Korea is pushing ahead with its vaccination drive as it continues to report around 400 new infections daily. There have been more than 90,000 confirmed cases and 1,619 deaths.
Since inoculations began last Friday, more than 200,000 people, or 0.4 per cent of the country's 52 million population, have received their first doses of the AstraZeneca and Pfizer/BioNTech vaccines. Recipients include medical workers and patients at nursing homes.
Chung praised Koreans for their high public awareness about vaccines, citing the results of a survey published on Wednesday that found most respondents believed getting vaccinated was their obligation as citizens, and not a personal matter.
Another survey conducted by Korea Gallop Poll two weeks earlier showed seven in 10 Koreans were concerned about side effects but the same ratio of people nevertheless wanted to be vaccinated.
Yum Ho-kee, a pulmonary disease specialist at Seoul Paik Hospital, said: "Extra precautions are required for frail persons with pre-existing conditions. They should be tested before vaccination and monitored closely after that."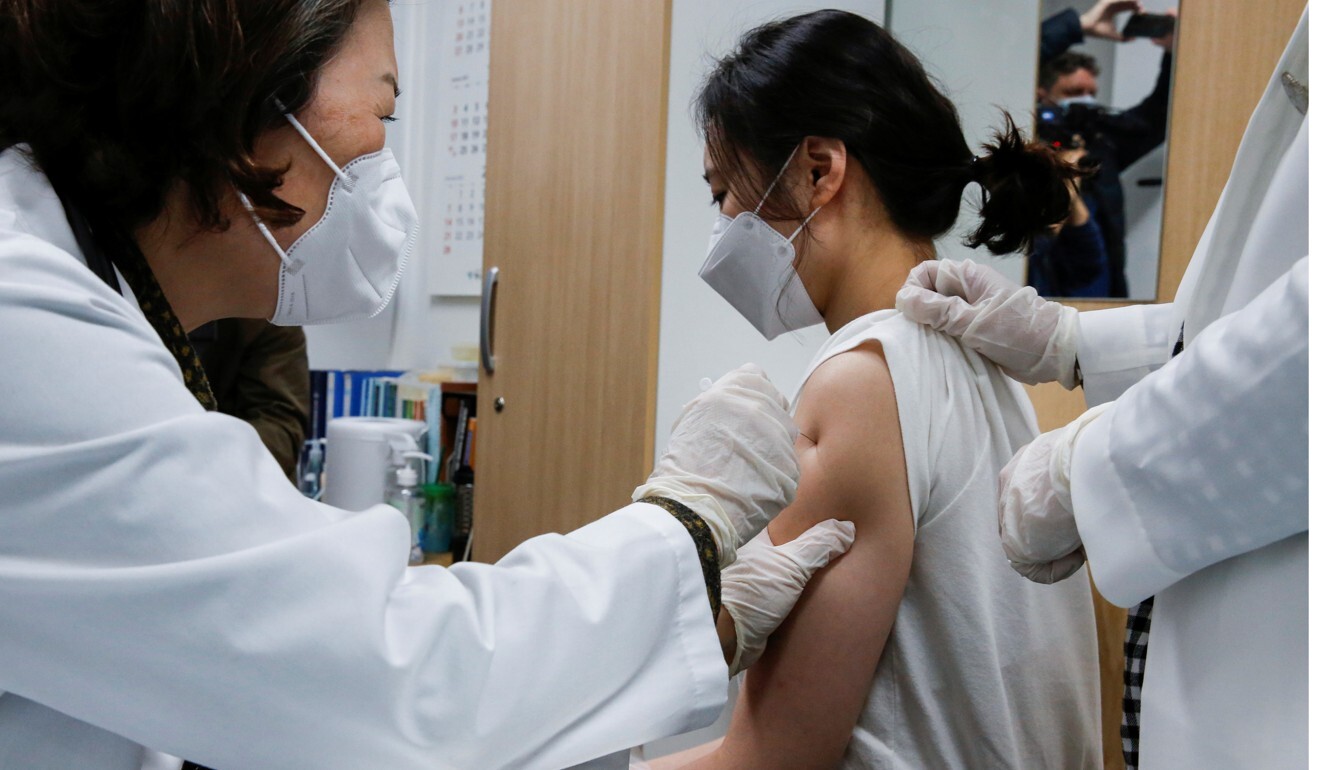 Chung's appeal to the public comes amid growing concerns that the deaths might result in a vaccination phobia similar to what happened last year when a healthy
teenager died
after getting an influenza shot.
His death was eventually confirmed to be from poisoning and not linked to the vaccine. Still, the incident sparked alarmist reports about elderly or frail people who died after receiving the flu vaccine, even as medical experts tried to reassure the public that in some cases, this was to be expected.
There has also been some controversy over a decision by health authorities to allow more doses to be extracted from coronavirus vaccine vials with low dead space syringes, which minimise the amount of vaccine left in the syringe after use. For example, while the Pfizer vaccine vial is made to contain only six doses, health workers using low dead space syringes could extract up to seven doses. For AstraZeneca's vaccine, each vial is for 10 people with normal syringes but up to 12 doses could be extracted with the low dead space syringes.
Medical experts were divided about the decision. Eom Joong-sik, a professor of infectious diseases at Gachon University Gil Medical Center, said in a Facebook post that there would be a risk of contamination if health workers did not correctly extract the additional doses while trying to combine leftovers from two vials to make a full dose.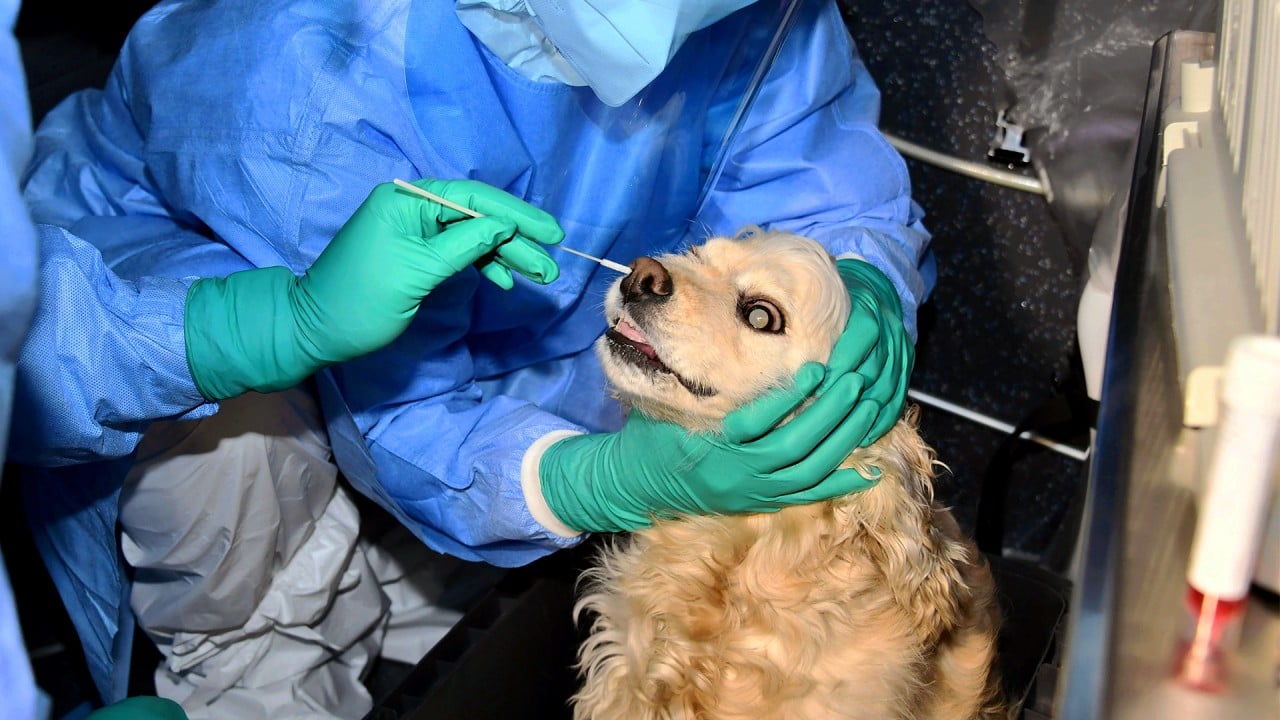 01:47
South Korea tests pets for Covid-19 after first animal infection
South Korea tests pets for Covid-19 after first animal infection
South Korean social media has also been awash with sensational story headlines about post-vaccination allergic reactions and outlandish fake news, such as claims that health authorities are injecting saline instead of the actual vaccine in older recipients.
And even though South Korea has not imported any vaccines from China, an article trending on social media claims "China-made murderous vaccines will kill all".
"I am worried that vaccine hesitancy among the elderly will increase as false information about the vaccines is just rampant on social media," said Professor Lee Jae-gap of Hallym University Medical Center.
"This could delay herd immunity from being formed in this country," said Lee, referring to South Korea's plan to vaccinate 70 per cent of the population by November to achieve a sufficient proportion of people being immune to Covid-19 to stop it from spreading.
Additional reporting by Reuters