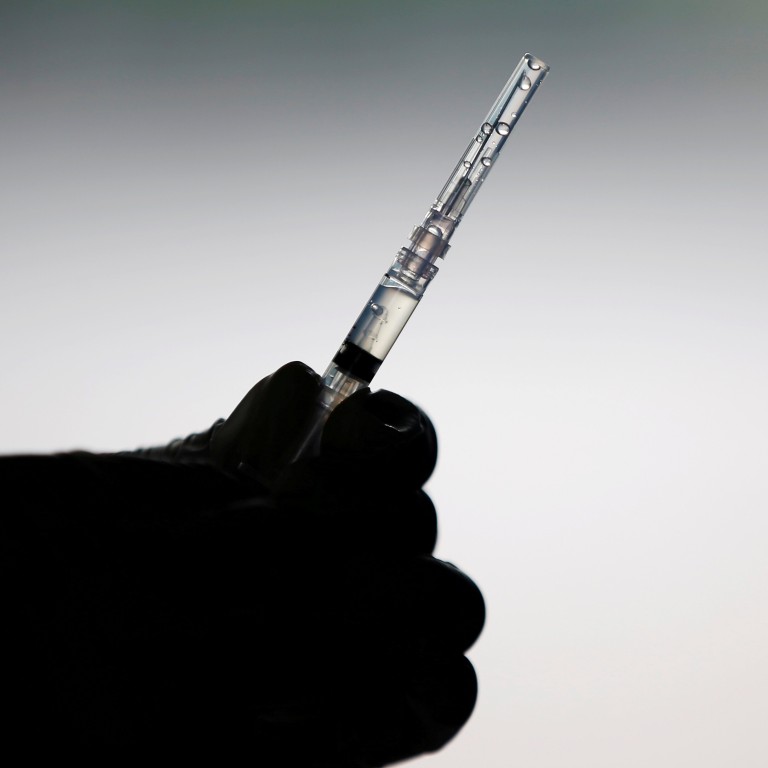 China-made Sinovac jab a shot in the arm for Malaysia's coronavirus vaccination programme, minister says
Science minister Khairy Jamaluddin, who heads the programme, took the Sinovac vaccine live on air to allay concerns about its efficacy and safety
The government's move to authorise the Sinovac and AstraZeneca vaccines is expected to boost its vaccination drive, which previously had only used the Pfizer-BioNTech jab
The head of
Malaysia
's Covid-19 vaccination programme, Khairy Jamaluddin – who on Thursday became the first person in the country to receive the Sinovac inoculation – has stressed that domestic trials showed the
China-made vaccine
was
"safe and good".
The minister for science, technology and innovation had earlier turned down the opportunity to receive the Pfizer-BioNTech vaccine, saying he wanted to receive the Chinese-made alternative so as to allay concerns among citizens about its efficacy and safety. His
vaccination
was aired live on local television.
In a lighthearted start to a press conference following his jab, the 45-year-old minister spoke briefly in Mandarin. "Hello everyone, I'm Khairy. I've been vaccinated with the Sinovac vaccine and look, my Mandarin has improved!" he said.
The minister said he had offered himself to be first to receive the vaccine "based on the trust towards the evaluation and decisions made by the NPRA [National Pharmaceutical Regulatory Agency] in ensuring the safety, efficacy and stability of the vaccines given in Malaysia".
"There is no need to doubt Sinovac and it is now a part of the national immunisation programme," Khairy said, adding that more than 60 million doses of the Chinese-made vaccine had been administered worldwide.
He also noted that the Sinovac vaccine had received emergency use authorisation from 27 territories including Hong Kong, Turkey, Indonesia and Thailand, adding that Indonesia's President Joko Widodo and his Turkish counterpart Recep Tayyip Erdogan had been among the recipients.
"I want to tell Malaysians that if you get your appointment and you get to your vaccination centre, and if the vaccination centre is giving you the Sinovac vaccine, take it. It is a safe and good vaccine," Khairy said.
The Malaysian government's move to authorise the Sinovac and AstraZeneca vaccines is expected to boost its vaccination programme, which since its February 24 launch had only used the Pfizer-BioNTech vaccine.
As of Wednesday, 367,213 people had received their first shot, and nearly 6 million of the country's 32 million people had signed up to be vaccinated, official data showed.
Khairy also said the government was considering the mutual recognition of vaccine certificates with countries such as Singapore and China, a move that could pave the way for a broader reopening of travel without quarantine or Covid-19 tests.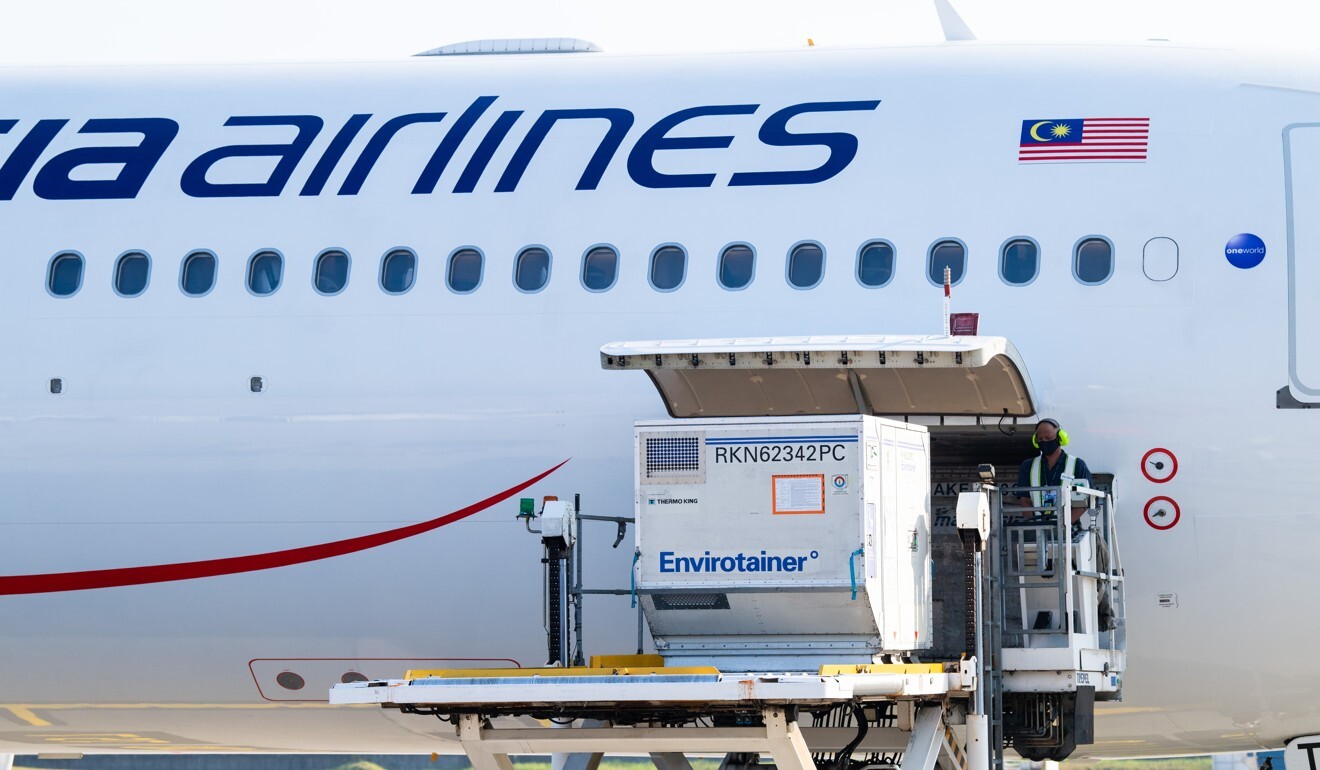 The minister said Singapore's foreign minister Vivian Balakrishnan was due in Malaysia next week for discussions on the matter. The island nation on Thursday said it would issue immunisation certificates to cargo drivers who had received both shots of the vaccine, and that they would be allowed to commute between the two countries without tests.
"Both Malaysia and Singapore's digital vaccination certificates are done on blockchain technology, and this will enable us to facilitate travel between our countries and also other countries that will recognise our certificate," Khairy said, adding that the issuance of digital vaccine certificates would be part of discussions with his Chinese counterparts as well.
Meanwhile, MP Dr Kelvin Yii – who also chairs the parliamentary select committee (PSC) for health, science and innovation – said that despite hesitancy over the Sinovac vaccine, decisions about it must be based mainly on science and data rather than any form of bias.
"This vaccine uses a more traditional technology, which is the inactivated virus vaccine, and in Phase III trials especially in Turkey, it has shown a reasonable efficacy rate of 83.5 per cent," he said.
However, Yii reiterated that it was more important that in trials conducted in countries such as Brazil, Indonesia, and Chile, the Sinovac vaccine was 100 per cent effective in preventing hospitalisation and severe illness.
"That is why I urge the government to … better inform the public on the benefits of the different kinds of vaccine, answer some of the concerns raised and also counter any form of misinformation," he said.
Yii also called on the government to be open to increasing the vaccine allocations to make sure it is properly distributed to all communities, including those in rural areas.
"It is of utmost importance that the PSC is allowed to function to give some form of bipartisan parliamentary oversight to the huge amount spent, and to make sure it reaches its intended target in order to make sure [the vaccination programme] is a success," Yii said.
Malaysia's parliament is currently suspended during the national state emergency announced earlier this year to curb the spread of
Covid-19
.