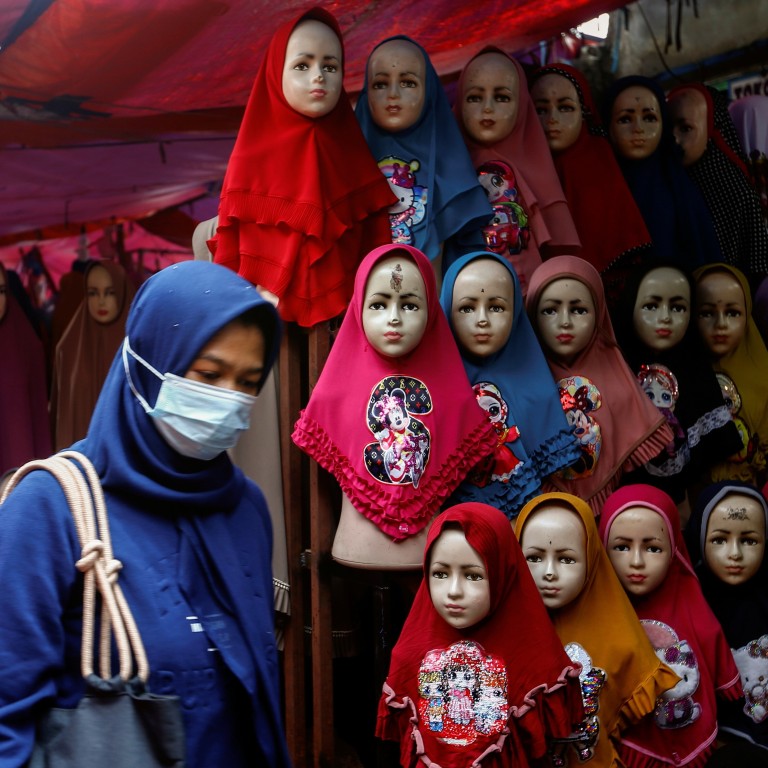 Indonesian women face harassment and bullying for not wearing Islamic headscarves, Human Rights Watch says
The rights group found that more than 60 discriminatory local laws that enforce dress codes for women had been implemented in the country since 2001
Some women and girls who choose not to wear hijabs have been kicked out of school or have lost jobs, HRW said, with some ending up feeling 'mentally isolated'
Indonesian
girls and women face social pressure, bullying and harassment if they don't comply with mandatory Islamic dress codes implemented in schools, workplaces and government offices in the
Muslim-majority country
, according to a new report by Human Rights Watch released on Thursday.
HRW said more than 60 discriminatory local, regional and provincial by-laws that enforce dress codes for women and girls had been implemented since 2001, three years after the Southeast Asian nation transitioned to democracy. The dress codes, it said, are a sign of rising intolerance and religious conservatism in the country, which officially recognises six religions even though 85 per cent of its 270 million population is Muslim.
Indonesia's National Commission on Violence Against Women in 2016 also identified 421 local regulations that it said
discriminated against women
and religious minorities, the HRW report said.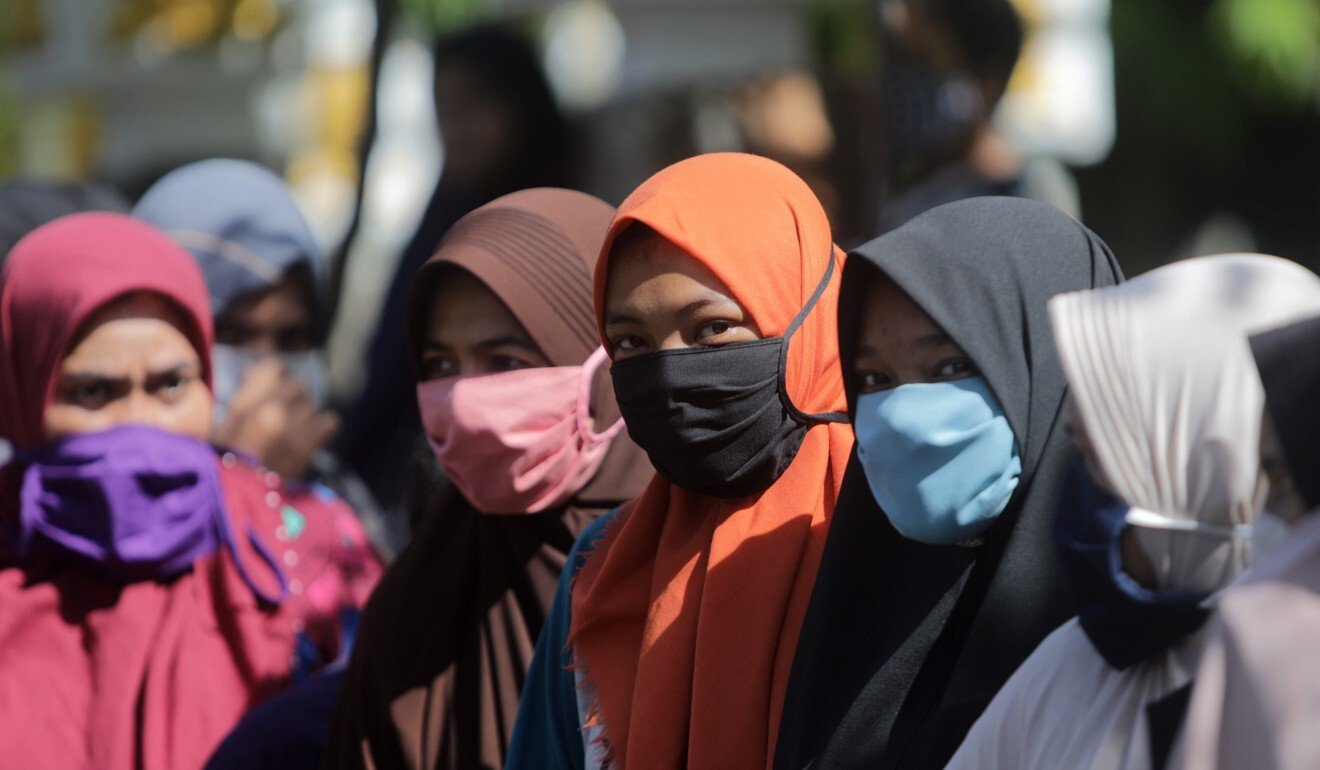 The national government in 2014 introduced regulations on school uniforms, but the wording of the law seemed to suggest that female Muslim students should wear a Muslim headscarf – the hijab, or jilbab as it is known in Indonesia – as part of their school uniforms.
"In practice, many regencies and provinces interpreted [the suggestion that a jilbab should be worn] as compulsory, so you had the situation where local education officers and public schools began to rewrite the school rules and to enforce the jilbab as part of the school uniforms," Elaine Pearson, the Australia director of Human Rights Watch's Asia Division, told reporters on Thursday.
"Many public schools began to enforce this … and in some particularly more conservative Muslim areas, for example West Sumatra and Central Java, it became the uniform even for non-Muslim students."
The National Commission on Violence Against Women has identified 32 regencies and provinces across the archipelago that now have requirements for girls and women to wear jilbabs in public schools, government buildings and other public spaces.
"The impact of these regulations means there is a lot of social pressure on women and girls to comply. If they don't comply they face bullying, they face harassment, they face psychological distress," Pearson said.
"Girls have described having their hair cut if they do not meet the uniform requirements," she said. In some cases, she added, they "have been kicked out of school and penalised, and female civil servants have lost their jobs by failing to comply".
Ifa Hanifah Misbach, a clinical psychologist in Bandung, West Java, said she had handled 37 bullying cases related to the forced wearing of jilbabs. Many of her clients, she said, showed symptoms of anxiety and had body image issues, and she described a few as suicidal.
She said she had also withstood bullying herself since junior school because she had chosen not to wear a headscarf or veil.
Her clients, she said, faced intimidation in their schools and workplaces, and often from their own families, for choosing not to wear a jilbab, and were told "that they do not possess good morals" or that they were "not a pious Muslim woman" or that "they are sinners and are going to go to hell".
"This kind of anxiety makes them feel mentally isolated and alone because no one stands up for them when they are forced to wear a hijab," she said, adding that such experiences are traumatic because they are borne out of fear.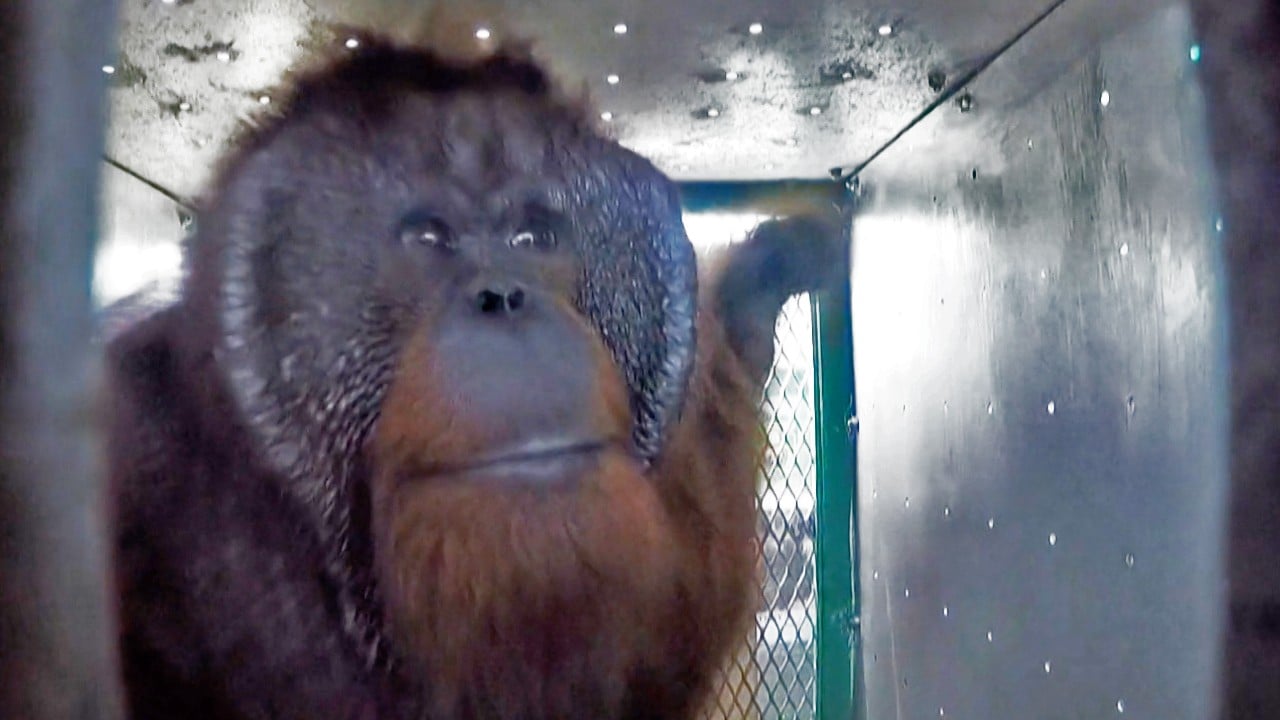 02:21
Return of the apes: Indonesia releases first group of rescued orangutans since start of pandemic
Return of the apes: Indonesia releases first group of rescued orangutans since start of pandemic
RISING TIDE OF CONSERVATISM
Alissa Wahid, the national coordinator for the Gusdurian Network, an NGO that focuses on maintaining peace and pluralism in Indonesia, pointed out that local regulations in the country mandating the wearing of hijabs are part of the greater issue of the rise of ultraconservatism and majoritarianism in some parts of the country.
"This is the transformation from the substantive, inclusive paradigm of Islamic world view to an exclusive one that leaves only one interpretation of Islam, which is why we are seeing more and more regulations that are based on sharia law," said Alissa, who is the daughter of the late former president Abdurrahman Wahid, who was also known as Gus Dur.
The trend of majoritarianism, she said, reflected "the simplification of democracy and … translates into what the majority wants, the majority gets, without any consideration for the constitution."
However, a decree jointly introduced last month by Indonesia's education, interior and religious affairs ministries bans public schools from enforcing regulations on the wearing of religious attire. Non-compliant schools face funding cuts.
The edict came after a parent of a non-Muslim student in West Sumatra province confronted school officials over their enforcement of such a regulations – an incident that made headlines in January and prompted a massive outpouring of support for the student and her family and started a national discussion on hijab regulations.
But some groups have pushed back against the decree, including West Sumatra's province's so-called Customary Institution – which is responsible for implementing and enforcing local rules and structures. It filed a lawsuit with Indonesia's Supreme Court demanding that the edict be revoked.
Andreas Harsono of Human Rights Watch Indonesia has called on
President Joko Widodo
to support the edict by "making a public statement that it is not right to discriminate against women and to bully women constantly to wear a hijab."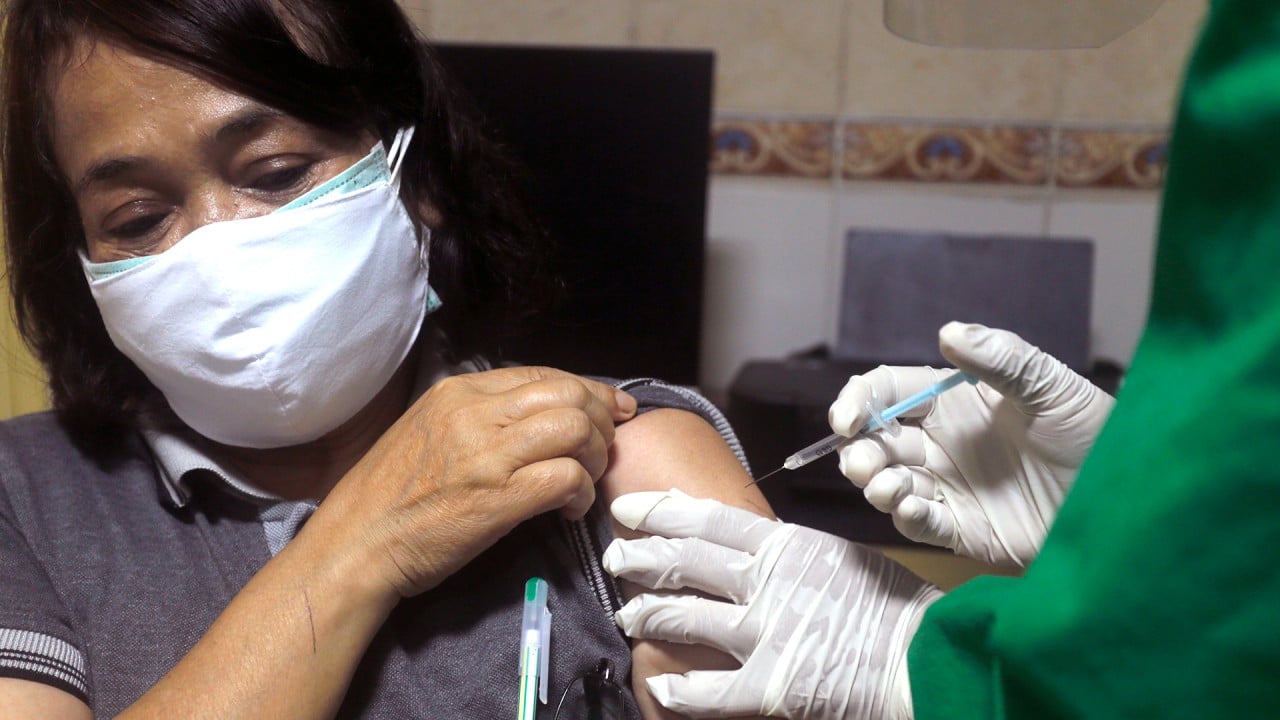 02:04
Indonesia says CoronaVac is 65.3% effective as Chinese-made Covid-19 vaccine makes inroads in Asia
Indonesia says CoronaVac is 65.3% effective as Chinese-made Covid-19 vaccine makes inroads in Asia
Alissa, of the Gusdurian Network, said that while the decree to ban the mandatory wearing of hijabs in public schools was a positive step, Indonesia also still needs to overcome rising religious fundamentalism to ensure that women's rights in the country are fully protected.
She said that regulations mandating the wearing of hijabs by women and girls could lead to other social limits, such as curfews and being forced into early marriage.
In the long term, she said, such limits could lead to women's "loss of capacity and self-determination", and ultimately have a greater impact on women's lives than hijab regulations alone do.