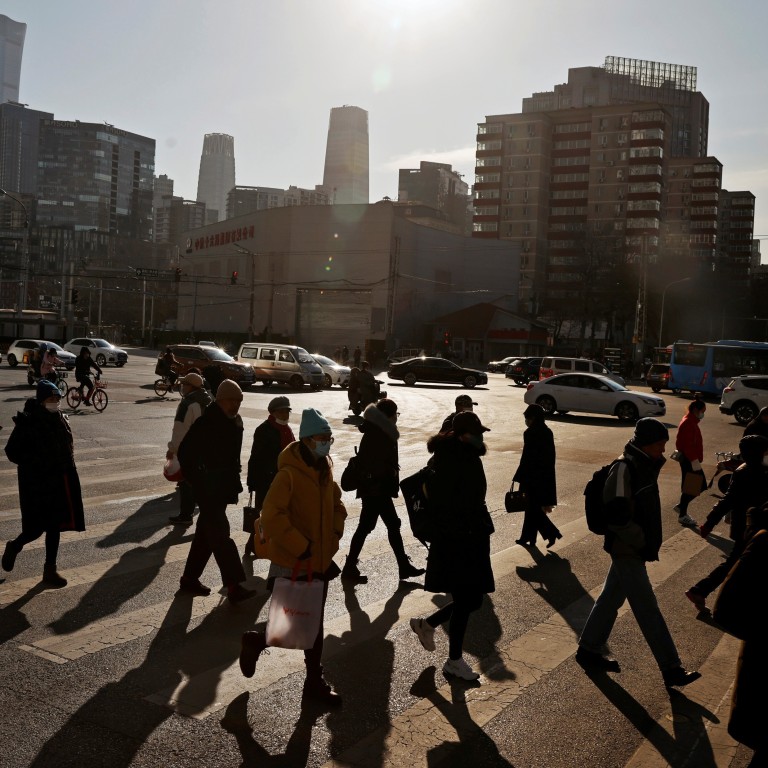 Indians, Thais seeking return to China question vaccine visa rule for foreign workers
Beijing announced that foreigners from selected countries who have taken a Chinese vaccine will find it easier to apply for entry to China for business
It has sparked uncertainty in India, where there are no Chinese vaccines, and Thailand, where inoculations are progressing slowly
China's announcement that it will
ease entry rules for foreign workers
inoculated with a Chinese-manufactured
vaccine
has sparked uncertainty among those raring to return to their universities and jobs, especially in countries where no Chinese vaccines are available or vaccinations are progressing slowly.
In
India
, where less than 3 per cent of the population has been vaccinated and the Chinese vaccine is not available, some options being discussed by Twitter users include getting vaccinated in a third country, such as the United Arab Emirates or Nepal before travelling to China. But this would incur extra costs that could run to thousands of dollars, in addition to another round of tests in the transit country and potentially being exposed to Covid-19 while travelling.
In
Thailand
, efforts to vaccinate half the population – about 33 million people – by the end of the year are getting off to a slow start. Thais make up the second-largest group of foreign students in China but many are now back home, with some having left the country last year before the borders closed. While Thailand has received 1 million doses from Beijing-based Sinovac, and is expecting 1 million more next month, it has only vaccinated about 60,000 people to date, including with AstraZeneca shots.
A 30-year-old project manager who is back home in Bangalore after leaving Shanghai last April at the height of the pandemic's first wave is among those still panicking about when he can return to his job.
The automotive industry worker, who spoke on condition of anonymity, said he tried to return last year on a flight arranged by the Indian government but it was cancelled. Since then, his visa has expired, his pay has been cut, the prospect of losing his job looms and his plans for an arranged marriage are on hold. "When will I get back to normal life?" he asked.
Sireethon Kowitveetham, a 35-year-old graduate student in Chinese studies at Zhejiang University, sent a proposal co-signed by 1,000 of his fellow Thai students to the governments of Thailand and China last year, asking for them to be allowed to return to finish their studies. Neither government responded.
"We divide students in groups according to priorities; for example, medical students who have to complete internships in China should be allowed to return first," she said.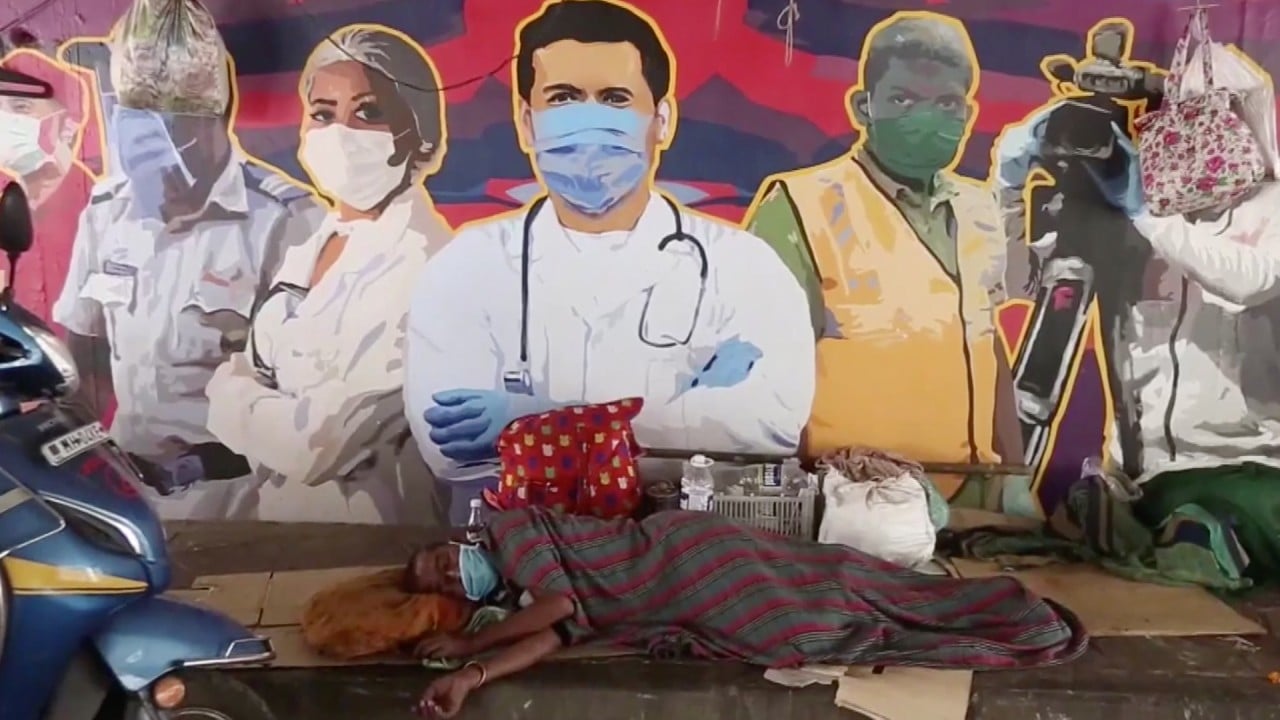 01:14
India grapples with second wave of Covid-19 infections and deaths
India grapples with second wave of Covid-19 infections and deaths
Currently, foreigners with valid residence permits can enter China. Those who need visas are subject to more stringent requirements, such as providing an invitation letter from a diplomatic, commercial or Chinese state-owned enterprise.
Last week, at least 28 Chinese embassies, including missions in Australia, South Korea, Nigeria, Italy, Pakistan and Indonesia, put out notices saying foreign nationals and their family members visiting mainland China to resume work would no longer need to provide additional information for their visas if they could show that they had received a Chinese-made Covid-19 vaccine.
The simplified application procedure was also open to people applying for an emergency visa on humanitarian grounds, such as to care for a critically ill family member or attend a funeral, the notices said, though there was no mention of the tens of thousands of foreign students seeking to return.
The Chinese embassy in New Delhi's announcement was met with a chorus of responses on social media that highlighted the difficulties faced by thousands of working professionals and more than 23,000 medical students.
"Indians stranded in India have already taken doses of AstraZeneca or Covaxin," said a 37-year-old engineer, referring to the
World Health Organization
-approved AstraZeneca doses that are being produced by the Serum Institute of India and Covaxin shots from home-grown firm Bharat Biotech.
The engineer, who wants to bring his wife and daughter to Ningbo where he is based, questioned why non-Chinese vaccines were not considered for the simplified visa application procedure. Indians who had already been vaccinated would not be able to take a Chinese vaccine even if they had access to it, he pointed out.
China has administered about 75 million doses of its five vaccines and has pledged half a billion doses to other countries. While take-up was initially delayed by a lack of transparency over the vaccines' clinical data, more than 60 countries have now authorised Chinese vaccines though the WHO is yet to approve them. Chinese Foreign Minister Wang Yi earlier this month said China had donated or was donating vaccines to 69 developing countries in urgent need.
India, the world's biggest vaccine-maker, has also played the vaccine diplomacy card, having donated nearly 60 million doses to foreign countries. It has administered at least one vaccine shot to at least 40 million people at home, but is contending with a surge in cases that may augur a second wave of infections. It will soon begin producing shots by American company Novavax.
Tapan Gadodia, a 50-year-old businessman who returned to Shanghai in October last year on a flight organised by the Indian government, suggested that the Chinese embassy in India should keep a stock of Chinese vaccines and administer them to applicants before issuing a visa or permission to travel to China.
"And the same process can be adopted by India for Chinese wishing to travel to India. I also appreciate and understand that a country may want to protect its population by trusting only their own vaccine," he said.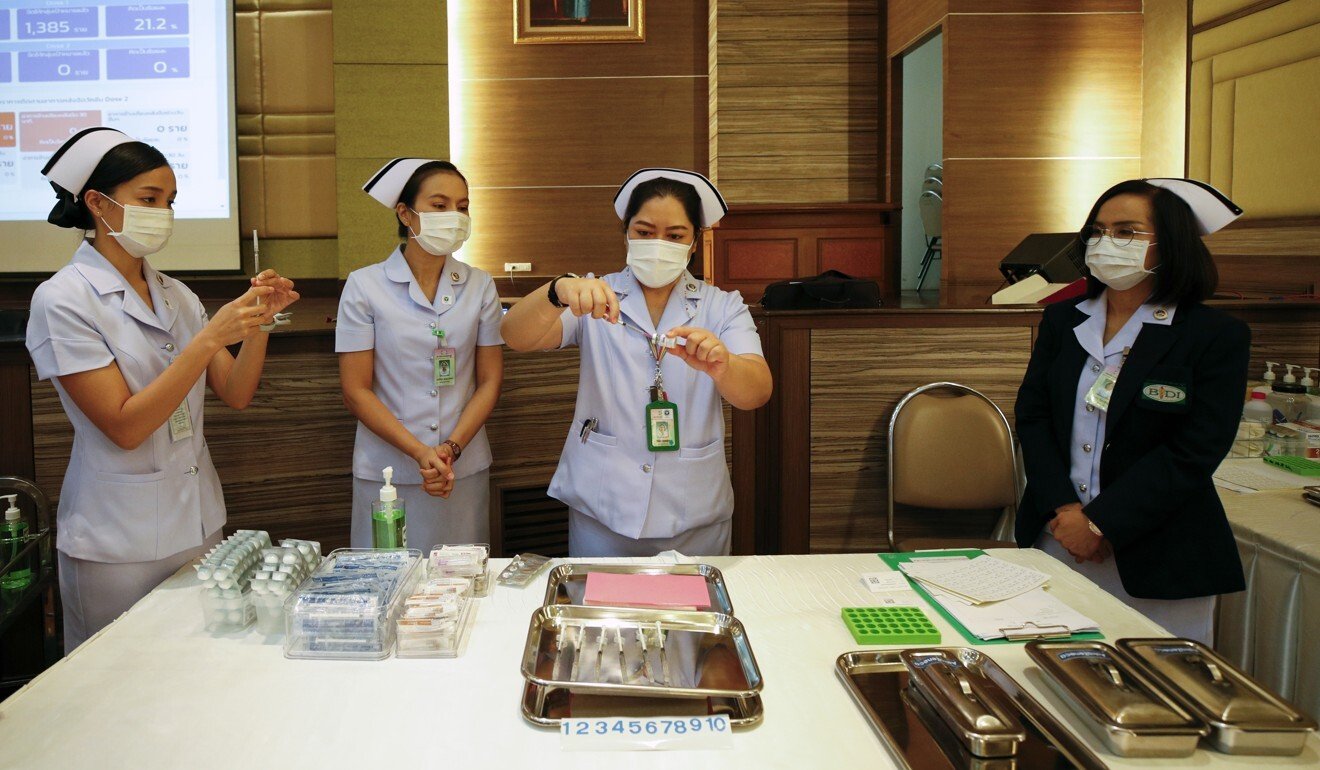 Asked if China would consider allowing in foreigners who had received vaccines approved by the WHO, Chinese foreign ministry spokesman Zhao Lijian last week said the producers could "file applications to competent authorities in China and the latter will make decisions in accordance with laws and regulations".
Sireethon, the Zhejiang University student, said she had heard of Thai citizens with families or businesses in China being allowed to return but Thai students had not received the same consideration – possibly due to their large numbers.
China in July last year agreed to resume issuing visas to South Korean students, making them the first group of foreign students to return to China after the lockdown in January. South Koreans make up the largest group of foreign students in China, with over 50,000 of them as of 2018; Thailand is No 2 in the rankings with more than 28,000 students.
Phunthira Leelapatarapun, 22, an undergraduate at Guangxi Normal University, said she had managed to attend online classes for her Chinese language and culture programme and believed she could graduate as planned in June.
But she still hoped to return to China next year to check on her belongings at the student dormitory, which was shut last year.
"I would also like to attend a formal graduation ceremony and travel around China," she said.