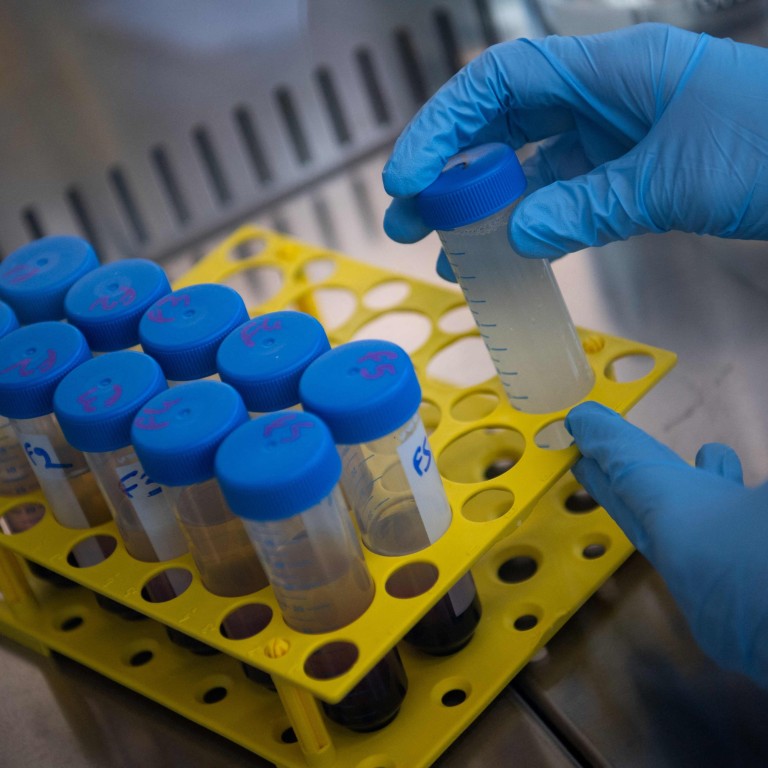 Coronavirus origins: how unseen Wuhan research notes could hold the answers – and why lab-leak rumours refuse to die
Politics may have hampered the WHO's investigation into Covid-19, but that doesn't detract from China's fundamental problem with transparency
Secrecy has only served to foster distrust among the international scientific community – and fuel speculation that Sars-Cov-2 escaped from a lab
Every five years,
Germany
's Robert Koch Institute hosts a summer open day for the public featuring party games, a barbecue, and the chance to meet real scientists from among the 450 working at one of Europe's oldest centres for research into infectious diseases.
The fun and festivities have a serious side, too: introducing younger generations to the science of fighting disease.
Among the ice cream and balloons, children can examine live ticks under a magnifying glass; learn how vaccines work using teddy bears; and even play the role of a disease detective looking for the cause of an outbreak.
For Andreas Kurth, a virologist and lab director who has worked at the Berlin institute for more than 15 years, the open days help give the average German an insight into the work that is being done at the laboratories, which serve a similar function to the US Centers for Disease Control and employ around 1,300 people across five departments. "You need the trust of the public, always," Kurth said.
This year the open day has been cancelled because of
Covid-19
– a disease first identified more than 8,000km (5,000 miles) away in the Chinese city of Wuhan, which like Berlin is home to several laboratories dedicated to virus research.
SLEEPLESS IN WUHAN
Shi Zhengli directs the Centre for Emerging Infectious Diseases at the Wuhan Institute of Virology – which, according to its website, typically has about 600 staff and students on site. Like Kurth, she has spent decades in virus research, though the two scientists have never met. 
In December 2019, as people in Wuhan started falling sick from a previously unknown coronavirus, Shi said she suffered sleepless nights caused by worry the pathogen might have escaped from her lab, which specialises in research into coronaviruses found in bats.
Standard operating procedure at the Robert Koch Institute in the event of a suspected virus leak would be to immediately conduct genetic analysis of lab samples to "look for an identical match" to the pathogen among the strains being researched, Kurth said.
"That's the only way to prove or disprove your involvement," he said. "This would be the final, the more in-depth response."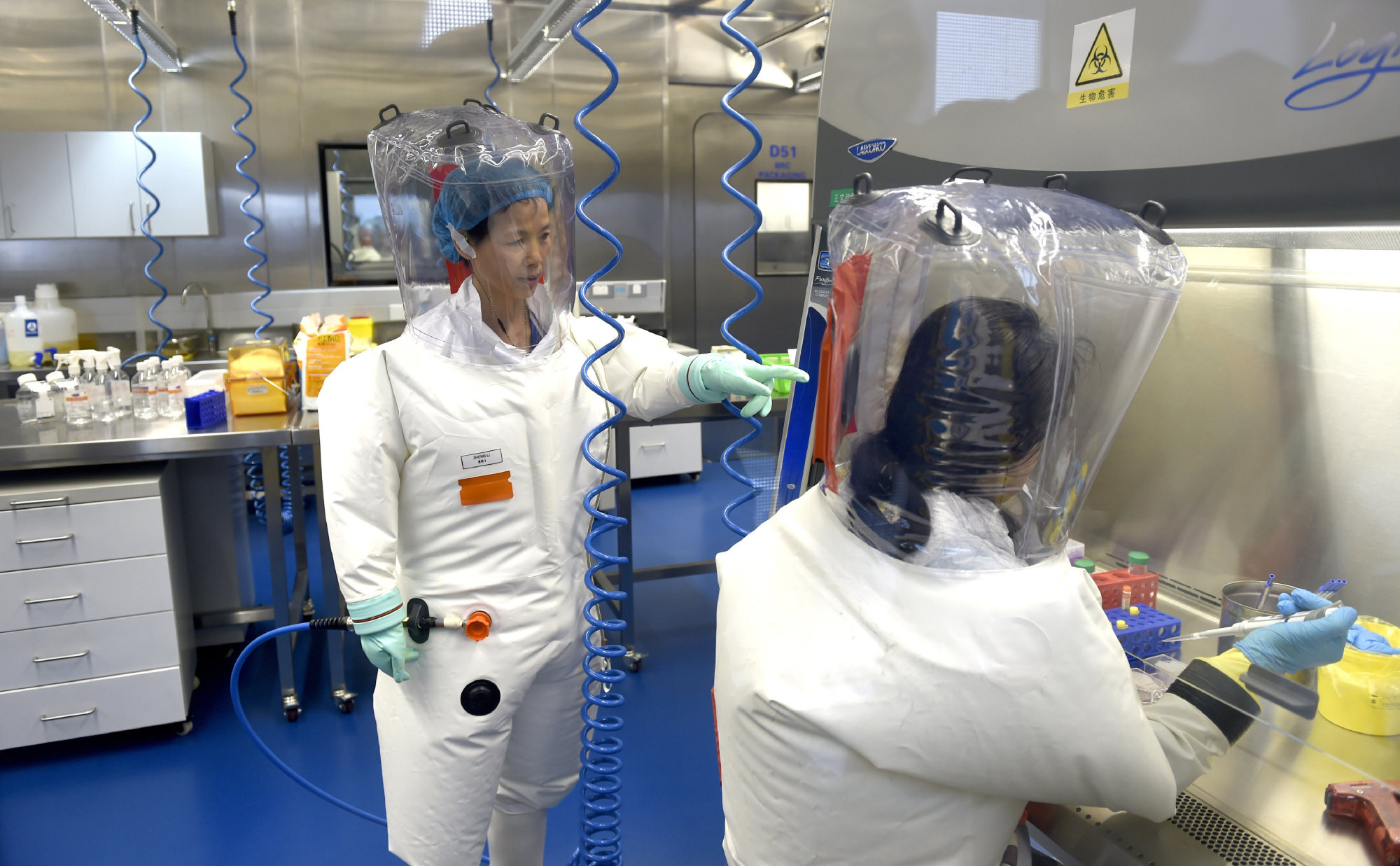 Which is exactly what Shi said she had done at the Wuhan Institute of Virology. The lab director told Scientific American in March last year of the relief she felt after her team ran a genetic analysis of the new coronavirus and found it did not match any of the samples stored at her lab. Shi did not respond to two emailed requests for an interview for this article.
The elected fellow of the American Academy of Microbiology, who has a PhD in virology from Montpellier University in France in addition to her genetics degree from Wuhan University, was well placed to handle the work.
Shi is regarded as a global authority on coronaviruses after helping to run groundbreaking research into the origins of the severe acute respiratory syndrome (Sars) outbreak in 2002, which helped establish how that virus likely emerged in horseshoe bats of southern China before reaching humans via an intermediary animal.
The genetic analysis done by Shi's team last year should have laid to rest any questions concerning a link between Covid-19 and the bat coronaviruses being researched in her Wuhan lab. Except that it did not.
Actions taken by China's government in the wake of the virus outbreak were part of the reason for this, Gregory Koblentz, director of the Biodefence Graduate Programme at George Mason University in Virginia, said in a phone interview.
In February last year, the State Council – China's cabinet – ordered that all research related to Covid-19 required government approval before publication, effectively imposing a gag order on the nation's scientists.
"During the epidemic prevention and control period, all localities must … actively communicate and coordinate the publication of scientific research on Covid-19 in a pattern like 'moves in a game of chess' across the country," the order said.
While Koblentz, who studies disease research from a national security viewpoint, stressed that there might be no link between the Wuhan Institute of Virology and Covid-19, he said government censorship had clouded the picture.
"That makes it much more difficult to discern how much of the information being provided is legitimate and genuine, and how much of it is part of a broader government-run effort to deflect blame from China and onto other parties for starting the outbreak," he said.
Kurth, the Berlin-based virologist, declined to comment on biosafety in Chinese laboratories as he said he was not qualified to do so, but he did explain the regulatory environment in Germany.
"We don't do secret research, anyone can ask what we are doing, how we are doing it, how we are audited, and how we are controlled by outside regulators and authorities," he said.
Biosafety labs at the Robert Koch Institute had to pass inspections every year to ensure compliance with several different European Union and German laws as well as ordinances on health safety and security, Kurth said, adding that inspection reports were made available to the public through the country's health ministry upon request.
The State Office for Health and Social Affairs in Berlin regulated the institute's biosafety labs and inspected its facilities once a year, said Silvia Kostner, a press officer for the regulator. The public could get access to the lab inspection reports through Germany's freedom of information acts, she said.
China's biosafety labs are inspected by the China National Accreditation Service for Conformity Assessment (CNAS) in Beijing, which also falls under the purview of the State Council.
An employee at CNAS who declined to be identified said by phone that the Wuhan Institute of Virology was classified as a "secret institute", so its audits were only available to specially authorised employees.
"We signed a privacy agreement with the Wuhan institute so documents relating to laboratory audits cannot usually be shared with third parties," he said, giving a number for an authorised official in another department. Four phone calls to that number over several days went unanswered. Three phone calls to the CNAS public relations office were also not answered.
In the United States, the free circulation of information is the pillar of American biosafety, according to Professor Lawrence Gostin, director of the O'Neill Institute for National and Global Health Law at Georgetown University in Washington.

Gostin, who drafted the Model Emergency Health Powers Act to combat bioterrorism in the US, said whistle-blower protections meant that even cover-ups in classified biocontainment laboratories, which are not covered by freedom of information legislation, would eventually come to light.
LAB LEAK 'UNLIKELY'
Koblentz, the biosecurity specialist, said he was of the view that the Sars-CoV-2 virus which causes Covid-19 likely emerged in the wild in a similar manner to how the closely related Sars did almost 20 years ago. 
Though a political scientist, not a medical one, Koblentz's view is in line with most virologists and the
World Health Organization
team that went to China earlier this year to investigate the origins of Covid-19, more than a year after the outbreak. 
Its report, released on March 30, said it was "extremely unlikely" Sars-CoV-2 came from a lab, citing a visit to the Wuhan Institute of Virology and meetings with researchers. 
Yet questions have been raised about the lack of access granted to the WHO team, amid concerns its members were not allowed to see raw data that could be independently verified – a point made by WHO director general Tedros Adhanom Ghebreyesus in his comments after the report's release.
"In my discussions with the team, they expressed the difficulties they encountered in accessing raw data. I expect future collaborative studies to include more timely and comprehensive data sharing," Tedros said, adding that the WHO "will leave no stone unturned" in its search for the pandemic's origins.
Koblentz said the search should include an independent audit of all labs in Wuhan working on bat coronaviruses and researching Sars, given the deaths and global disruption caused by the pandemic, and most importantly the threat of a repeat.
Peter Ben Embarek, a food-safety specialist and leader of the WHO team in Wuhan, in a February 14 interview with Science magazine made a similar point about what would be needed to explore the theory further: "You need to do a formal audit, and that's far beyond what our team is mandated to do or has the tools and capabilities to do."
Professor Jin Dong-yan, a molecular virologist at the University of Hong Kong, said he agreed with the WHO team's findings that a lab leak was not the most likely cause of Covid-19 – but he added that without hard evidence, the WHO report was "just some hypothesis, some postulation. It's not factual."
China needed to face reality and explain to the outside world the full picture of what happened, Jin said. "They do need to provide the evidence so that we can have a clearer picture. Now it's actually very, very confusing, it's very, very mysterious."
An independent study group that includes virologists, epidemiologists and biosafety scholars published an open letter on March 4, and again on April 7, calling for an unrestricted investigation into all the hypotheses concerning the origins of Covid-19.
The letters said that the WHO team's mission in Wuhan was compromised by a prior agreement known as the "terms of reference" between the global health body and China's government.
"The pre-negotiated 'terms of reference' for the WHO mission did not even acknowledge the possibility of a laboratory origin of the virus," said Richard Ebright, a laboratory director at Rutgers University's Waksman Institute of Microbiology, who signed the open letter.
Chinese foreign ministry spokesman Wang Wenbin rejected the March open letter a day after it was published, calling it the "pursuit of a political agenda with the presumption of guilt".
Zhao Lijian, another ministry spokesman, said the mission had been tainted by political interference from the US and other countries, but not China, and the intention of the letters was to put pressure on the WHO and the expert group.
But Filippa Lentzos, a senior research fellow at King's College London who has 20 years of experience advising governments on the running of biosafety labs, said China's response missed the point. The open letter, which she also signed, did not endorse any particular hypothesis for the origin of Covid-19, she said.
"Both the natural spillover and the lab-leak origins theory need to be thoroughly examined, and the point we make is the joint WHO-China team didn't have the mandate, or the independence, or the right access to carry out a full and unrestricted investigation."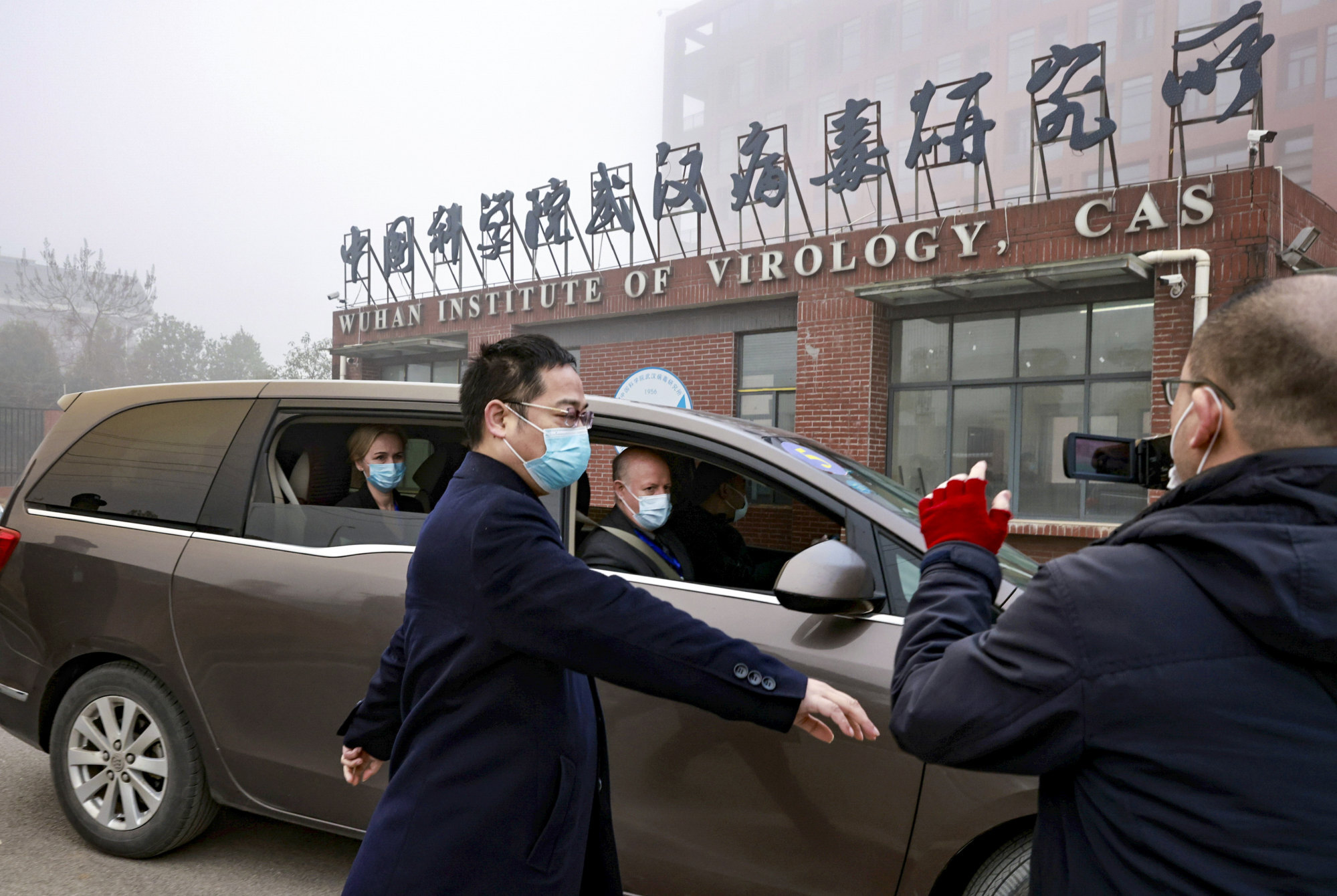 Professor Wanda Markotter, director of the Centre for Viral Zoonoses at the University of Pretoria in South Africa, said cover-ups of lab accidents could be revealed via individual interviews that exposed inconsistencies between researchers' accounts.
"Usually if you speak to different people alone at some point you will get a feeling if something was covered up, because people can't say exactly the same thing if they are not in the same room. That immediately tells you if you think it's worth doing an audit," she said, adding that randomised individual interviews needed to be conducted for this approach to be considered credible. 
WHO-appointed mission member Dr Dominic Dwyer, a professor of immunology and infectious diseases at the University of Sydney, made no mention of individual interviews conducted during the four-hour visit to the Wuhan Institute of Virology.
"We spoke to the scientists there," Dwyer, who did not respond to an emailed request for comment, wrote in a February 23 article published in The Conversation.
"We heard that scientists' blood samples, which are routinely taken and stored, were tested for signs they had been infected. No evidence of antibodies to the coronavirus was found. We looked at their biosecurity audits. No evidence."
DATABASE DOWN
French data scientist Gilles Demaneuf, who helped organise the March and April open letters, said the Wuhan Institute of Virology shut down its online database holding thousands of genetic sequences for bat coronaviruses in September 2019 – about three months before the city recorded its first Covid-19 cases.
This Week In Asia
independently verified that the database at
batvirus.whiov.cn
was still offline. Before September 2019, it had been viewed thousands of times by IP addresses from across the world, according to a database monitoring system hosted by the Chinese Academy of Sciences.
Shi of the Wuhan Institute of Virology told the BBC in an interview in December last year that the database had been taken down after an attack by hackers. But Demaneuf argues that there is no reason to keep the data unavailable more than 18 months later.
"China has all the necessary technology to safely host these databases on segregated servers. It could even simply put the databases on a USB key and hand them over to researchers," he said. 
Koblentz, the biosecurity specialist, said it was unusual for such a database to be taken offline and never restored, as cybersecurity breaches were usually fixed after companies or government agencies detected a hacking attack.
"Cutting off researchers from this database that had such high demand previously is not consistent with the way governments and labs usually run their operations," he said.
Many scientists not affiliated with the WHO have said the most likely explanation for how the Covid-19 pandemic got started was a virus jumping from an animal to a human in a natural "spillover" event of the sort that is becoming increasingly common due to human population growth, deforestation and the wildlife trade. 
"Human-animal contacts are very common in East and Southeast Asia, and lab escapes are not that common," said Maciej Boni, associate professor of biology at the Pennsylvania State University Centre for Infectious Disease Dynamics in the US.
"So when a virus emerges from an animal population to a human population, most scientists view this as common and expected. There are hundreds of millions of animals circulating through markets."
However, this does not sufficiently account for the fact that several labs in Wuhan are global centres for bat coronavirus research in a city that is hundreds of kilometres from places where bats known to host coronaviruses live, according to Demaneuf, the data scientist. "Lab accidents are not that rare – what is rare is outbreaks from lab accidents," he said.
There was a flurry of lab accidents involving the Sars virus – in China, Taiwan, and Singapore – in 2003 and 2004. They involved so-called Biosafety Level 3 (BSL-3) labs that typically handle research into coronaviruses. The highest rated labs are BSL-4, which handle the deadliest pathogens.
Antony Della-Porta, a microbiologist who has more than 30 years' experience in the design and operation of biosafety laboratories, was on the WHO teams that investigated the lab accidents in
Singapore
and
Taiwan
.
Singapore invited a WHO biosafety team to inspect all its BSL-3 labs within weeks of a student being infected with Sars in 2003, Della-Porta said in an interview, with the city state providing all the primary data the team needed to investigate the case. "It was absolutely open, which is quite different I'd say from the group that recently was in Wuhan," he said.
Three months after the Singapore incident, Della-Porta said a WHO team was again called in to inspect BSL-3 labs – this time by the Taiwan Centres for Disease Control – following a similar accident.
Yet when two people were infected with Sars at the Beijing-based National Institute for Viral Disease Control and Prevention in February 2004, as independent Chinese news magazine Caijing reported in May that year, the lab directors did not alert health authorities and no international inspection team was called in.
A month after the February incident, another accident at the same lab caused Sars to leak out into the community, killing one person, infecting nine, and leading to 1,000 others being quarantined. 
LACK OF TRANSPARENCY
Della-Porta, who ran WHO-sponsored biosafety workshops in China between 2005 and 2007, said the country lacked transparency when dealing with the 2004 leak, but did later make "big improvements" in terms of safety. 
He said that, based on his experience, the real problem was a lack of communication and the fact that many laboratory heads had little understanding of biosafety and biorisk management. "They are there because they are party members. Their job is to control information," he said.
China invested in improving laboratory biosafety after the Sars accidents of 2004, according to infectious disease specialist Wu Guizhen, who was asked to head the first office of laboratory management at China's Centre for Disease Control and Prevention. 
In a paper published in October 2019 in China's open-access peer-reviewed journal Biosafety and Health, Wu said more than 100,000 staff had been trained in biosafety over 15 years. But he did note there was a "pressing need" to improve regulations and an "urgent need" for biosafety laws. 
Yuan Zhiming, director of the Wuhan National Biosafety Laboratory, commented on similar challenges in China's Journal of Biosafety and Biosecurity in September 2019.
"Several high-level BSLs have insufficient operational funds for routine yet vital processes. Due to the limited resources, some BSL-3 laboratories run on extremely minimal operational costs or in some cases none at all," he wrote, adding that the labs lacked specialised biosafety managers and engineers.
Yuan, who has trained and worked in France, Denmark and the US, told Chinese state broadcaster CGTN in May last year that he understood why people would question whether the labs in Wuhan were linked to the new coronavirus, but said the theories were "entirely based on speculation".
Politics has clearly hampered the scientific investigation into the origins of Covid-19. Former US president
Donald Trump
repeatedly blamed the Wuhan Institute of Virology
and China
for starting Covid-19, without providing any evidence.
"Discussions of the laboratory-accident hypothesis have been dampened by the misperception that supporting the laboratory-accident hypothesis equates to supporting politically motivated accusations made last year by Trump and the Trump administration," said Ebright at Rutgers University.
Chinese foreign ministry spokeswoman Hua Chunying has said such allegations are a collection of "conspiracy theories and lies", but for Koblentz the antidote to wild theorising is transparency.
"It would really behoove the Chinese government to be as transparent as possible to be able to put this matter to rest and be able to demonstrate much more convincingly and conclusively that this laboratory was not the source of this pandemic," he said.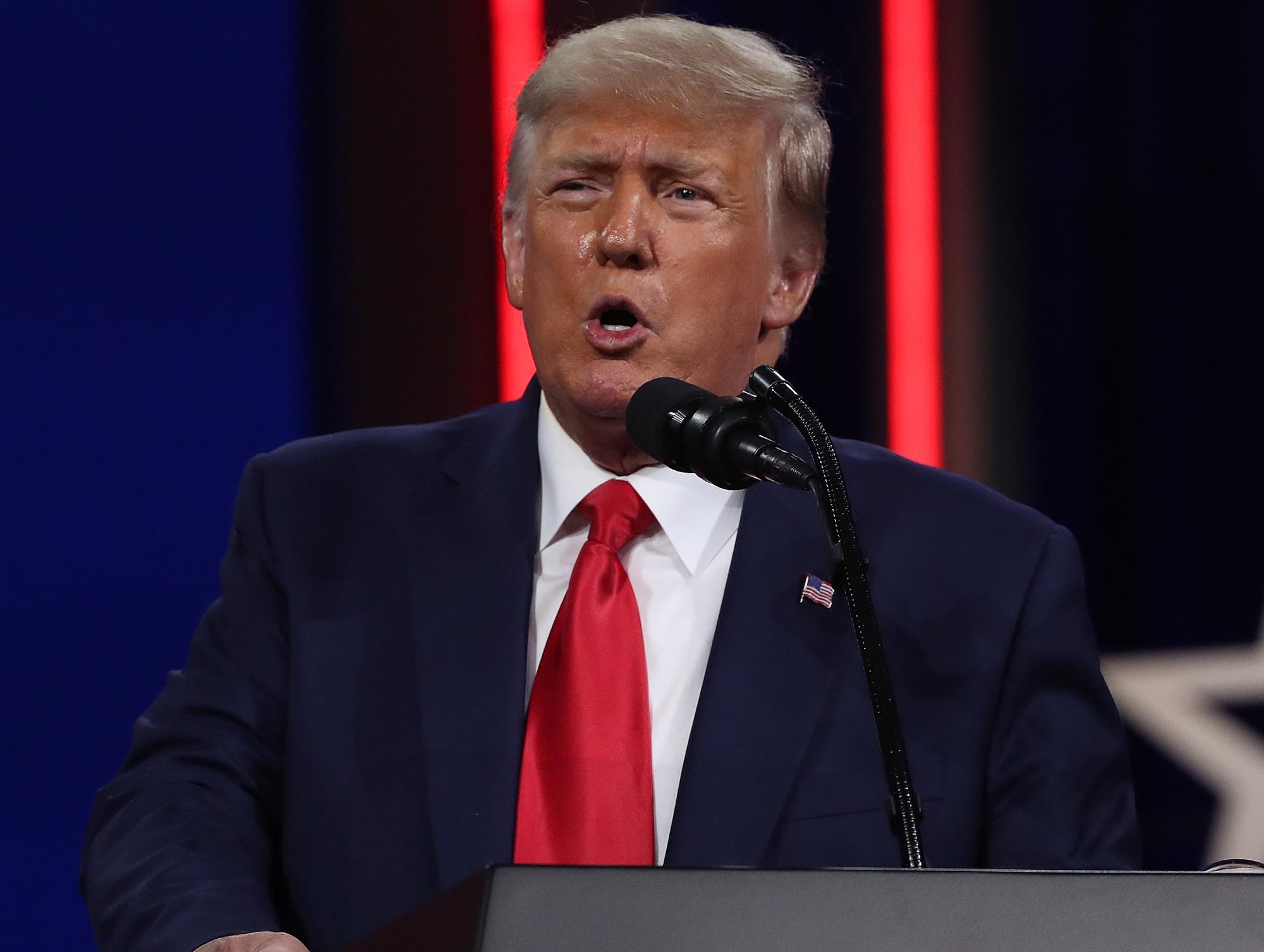 LAB-MADE THEORY
Ebright's concerns go even further. The American lab director said the Wuhan Institute of Virology was engaged in "gain-of-function" research on bat coronaviruses, or work that typically attempts to add capabilities to viruses in the lab that they do not naturally have.
Proponents of such research say it helps prepare for disease outbreaks by attempting to create artificial transmission pathways for viruses in the lab so that scientists can better understand how they behave and what could happen in nature. It is also thought to aid faster vaccine development.
Opponents, however – such as Ebright – say the work should be stopped because a lab accident could cause the release of a lethal genetically modified virus. In October 2014, Ebright was one of the co-founders of the Cambridge Working Group that issued a statement opposing the practice.
"Laboratory creation of highly transmissible, novel strains of dangerous viruses, especially but not limited to influenza, poses substantially increased risks," said the statement, which was endorsed by scores of scientists.
Ebright said "the emergence last year of a pandemic involving bat Sars-related coronavirus in Wuhan, on [the Wuhan Institute of Virology's] doorstep, immediately suggested a possible laboratory origin for the pandemic" to all scientists and science policy specialists who had been debating "since 2015" the institute's "extremely high-risk gain-of-function research on bat Sars-related coronaviruses".
Jamie Metzl, senior fellow at the Atlantic Council think tank and co-organiser of the March and April open letters, said the Wuhan institute's gain-of-function research programme was one of the reasons he began seriously considering the lab leak theory as early as February of last year.
"I had recently been to Wuhan, I knew Wuhan was a very sophisticated, highly educated city, not a place where yokels eat bats for dinner every night," he said.
"And I knew that Wuhan is the only city in China with a BSL-4 virology institute, that I very quickly learned was doing gain-of-function research on highly pathogenic bat coronaviruses. Of all the places in the world we could have this kind of outbreak, why Wuhan?"
Writing in the journal Nature Medicine in March last year, a group of scientists said there were genetic clues – such as the way the virus' "spike" binds to human cells – that indicated it was not engineered.
Lentzos at King's College London said while such analysis did suggest Sars-CoV-2 was a "natural" virus, this does not affect the validity of the lab-leak theory.
"If we look at the genetics, it looks like it could possibly have been a natural spillover, but none of that evidence rules out a lab leak theory, it is entirely plausible that the spillover happened as a result of lab-related research or field work or a transportation mishap," she said.
Several of the experts interviewed for this story also pointed out the conflict of interest involving WHO mission member Peter Daszak. Daszak is president of EcoHealth Alliance and his organisation is heavily involved in the study of coronaviruses all over Asia, with the purpose of improving detection systems for the next pandemic.
Daszak's organisation has given millions of US dollars in funding to the Wuhan Institute of Virology and co-authored several gain-of-function research projects with its director, Shi. Throughout the pandemic, Daszak has repeatedly called any Covid-19 origins scenario involving the institute a conspiracy theory.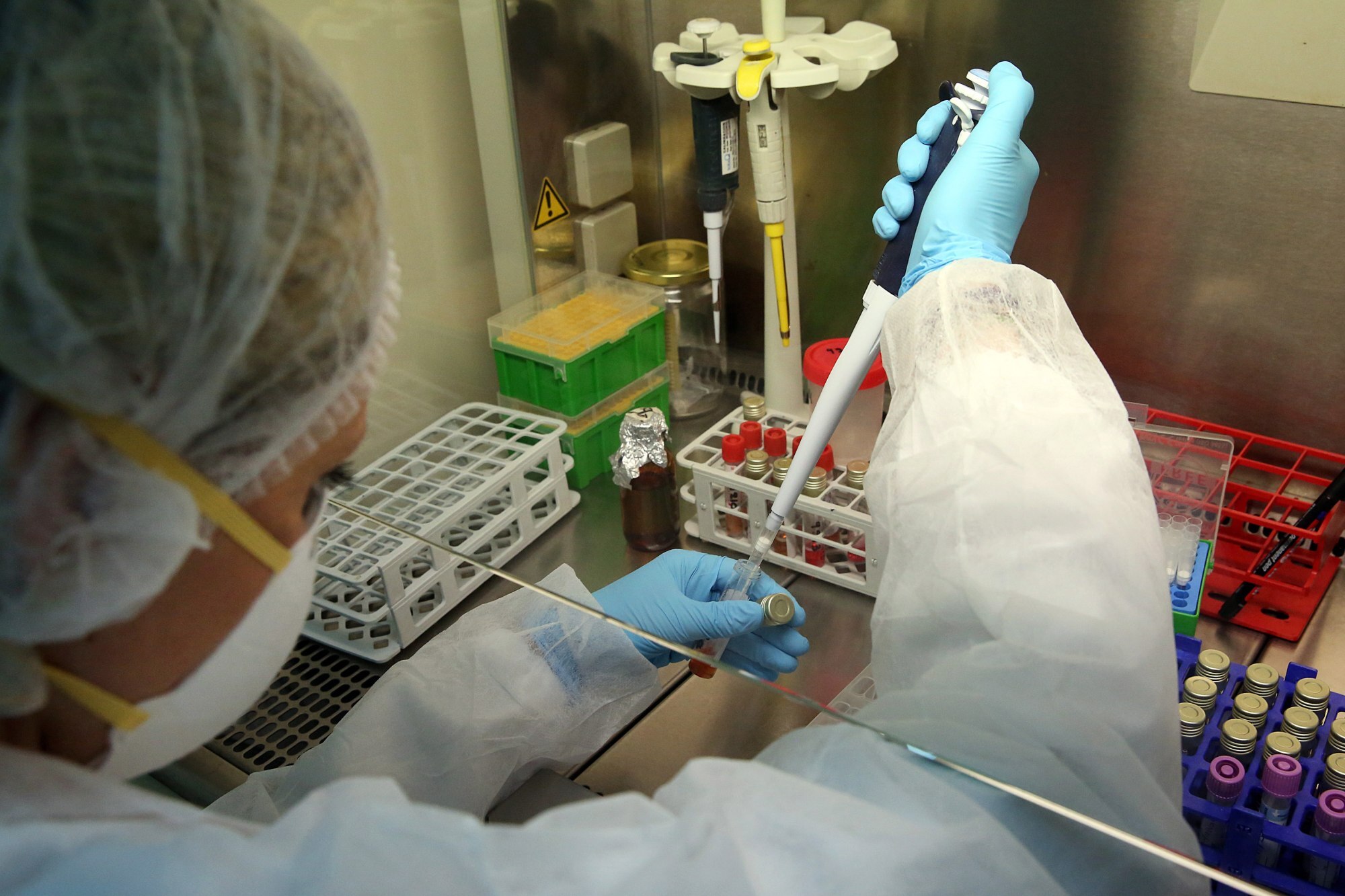 "The fact that the WHO named Daszak as a member of its mission, and the fact that the WHO retained Daszak as a member of its mission after being informed of his conflicts of interest, make it clear that the WHO study cannot be considered a credible, independent investigation," Ebright said.
Daszak did not respond to two email requests for comment.
Raina MacIntyre, head of biosecurity research at the University of New South Wales' Kirby Institute in Australia, said that if a lab accident were truly the source of the pandemic, the entire system of global regulation surrounding virology research would face seismic changes.
THE NOTEBOOK SOLUTION
After the WHO released its
Wuhan investigation report
, a group of 14 countries, including the US, Britain, Australia, Japan, South Korea and Canada,
issued a statement
stating their concerns about a lack of access to original data for the report.
"Together, we support a transparent and independent analysis and evaluation, free from interference and undue influence, of the origins of the Covid-19 pandemic," they said.
In a statement on March 31, China's foreign ministry said the country has been "open, transparent and responsible" in its support of the WHO mission.
Metzl said while he was "not naive to the fact that the Chinese government is not going to open itself up", he believed that international pressure from world leaders meant China's refusal would incur a high price on its international standing.
"Let the Chinese government tell the rest of the world 'we don't want a full investigation'," he said.
Lentzos suggested that passing a motion in the United Nations General Assembly would be another way of pressuring China into granting more access to an international investigative team, which she said needed to include people capable of inspecting laboratories.
"Biosafety is one of the big [areas of] expertise that was missing from the team [that went to Wuhan]," she said.
Getting to the bottom of what happened in Wuhan before the Covid-19 pandemic began has so far proved elusive, but some of the most experienced scientists interviewed for this story suggested a fairly straightforward solution to exploring the lab-leak theory: laboratory notebooks.
Biochemist Milton Leitenberg, a senior research fellow at the Centre for International and Security Studies at Maryland since 1989, said such notebooks were a researcher's first recourse "if anyone challenges your data".
Molecular biologist Ebright at Rutgers confirmed that the practice of keeping written research notes was still followed, while Kurth in Berlin said laboratory notebooks offered an important insight into a lab's activities.
Juergen Richt, director of the Centre of Excellence for Emerging and Zoonotic Animal Diseases at Kansas State University, echoed this point and added a suggestion of his own for the labs of Wuhan.
"Make all your experimental work performed in the past years as well as your laboratory notebooks available to the WHO inspectors and selected BSL-4, coronavirus experts around the world," he said. "It's that simple." 
Additional reporting by Holly Chik and Simone McCarthy