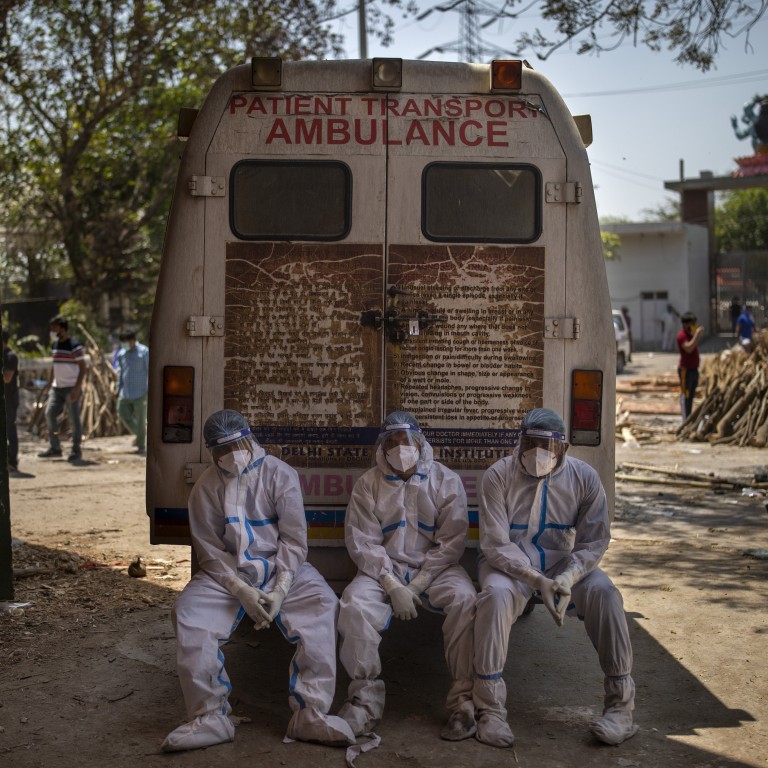 'A chance to make peace': the Chinese toughing out India's coronavirus storm
Several hundred Chinese nationals remain in India even amid a surge in Covid-19 and frayed diplomatic ties between the two countries
Some are struggling to return, hampered by a lack of flights, tests and travel permits. Others are happy to remain and hope Beijing's offer of aid can help mend fences
Qiu, a Chinese mechanical engineer based in
India's
southern city of Bangalore, developed a high fever and lost his sense of taste and smell last week. He suspects he has Covid-19 but amid India's
surging outbreak
that has overwhelmed hospitals, Qiu has not been able to get a Covid-19 test.
The 33-year-old is among several hundred Chinese nationals still in India, most of them either working for large companies or married to Indians. Several among the community are understood to have tested positive for
Covid-19
in recent days.
India reached a grim milestone on Wednesday as its death toll from the coronavirus passed 200,000 and a devastating surge of new infections continued to overwhelm health care systems on the brink of collapse.
The country also reported 362,757 new infections, a new global record, which raised its overall total past 17.9 million, the second-highest number in the world, behind only the US.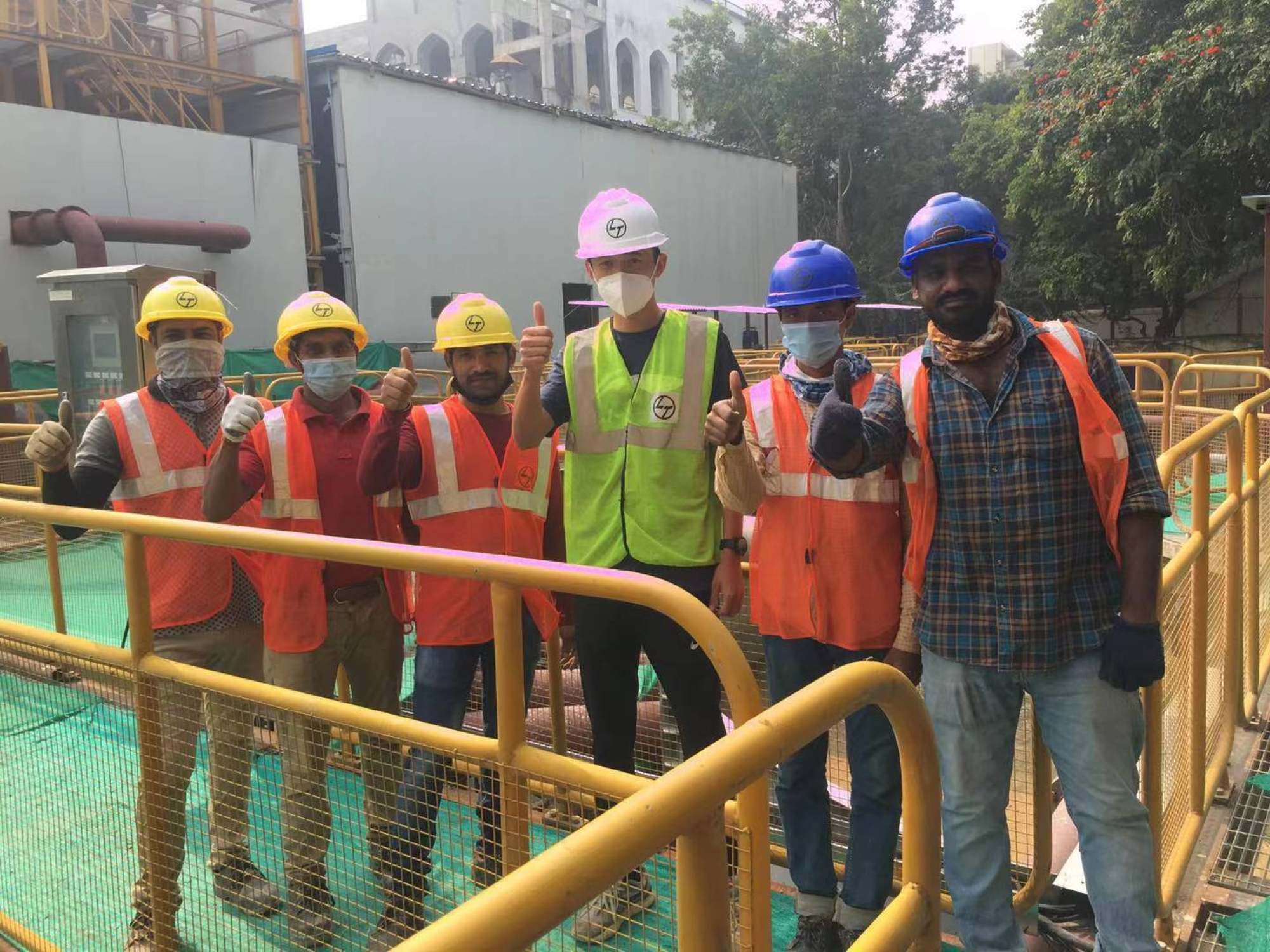 Qiu, who arrived in India at the end of 2019 for what was meant to be a work stint of several months, has been trying to return home to Shandong province
. 
But if he tests positive for Covid-19, he will have to wait longer, as
China
requires people who have recovered from Covid-19 to wait 14 days after a negative test before they can be cleared for travel.
"Even if I get the travel permit, now I have limited choice since a lot of countries have banned flights from India. Most likely I have to wait till next month," Qiu said.
Vivian, a Chennai-based housewife in her late 30s, lamented that she had missed the chance to return to Beijing before the latest surge in India began several weeks ago.
The Chinese national is married to an Indian and has been living in India for the past 15 months, but the couple had planned to relocate to Beijing for their three-year-old daughter to begin nursery. As her husband, who works for an Indian company's China branch, had not been able to get a work visa for China, she was going to head back to China first with their child and wait for him to join them later.
In a tweet early on Tuesday, Wang Xiaojian, the spokesperson of China's embassy in India, said travelling was not recommended unless it was necessary and Health Codes would be granted only in emergencies.
Vivian said the alternative – travelling through Germany or Oman – was not possible since her child was young and the journey would last more than 40 hours and cost more than 50,000 yuan (US$7,700).
Jarvan Wong, 31, said he wanted to remain in Lucknow even though his employer, a Chinese firm, had asked him to return to China. The manager at a smartphone company had returned to China last year for a short break and had received his vaccination. Upon coming back to India at the end of February, he was able to have face-to-face business meetings and even make trips to different cities for work.
But after India marked its Holi festival of colours last month, with people flouting social distancing guidelines and not wearing masks, he realised the situation was getting worse.
"More colleagues and franchisers started getting sick, and for some, their family members died. Last year, it was not so severe," he said, adding that among the 70 to 80 Indian employees at his company, about seven had fallen ill with Covid-19 and had to stay home as there were no hospital beds.
Wong has spent the past few weeks hunkered down in his rented apartment, ordering groceries and food online.
"It will be very difficult to get a new visa if I return to China, so instead I decided to stay until July and renew my visa from here. The company also needs someone to be here," Wong said.
He said it was not inconvenient to live in India as a Chinese citizen, as the Indians he had encountered were welcoming of foreigners. He hoped the Indian government would accept an offer of help from China to manage its Covid-19 situation.
"This could be an opportunity to make peace after last year, it is also good for Indian people," he said.