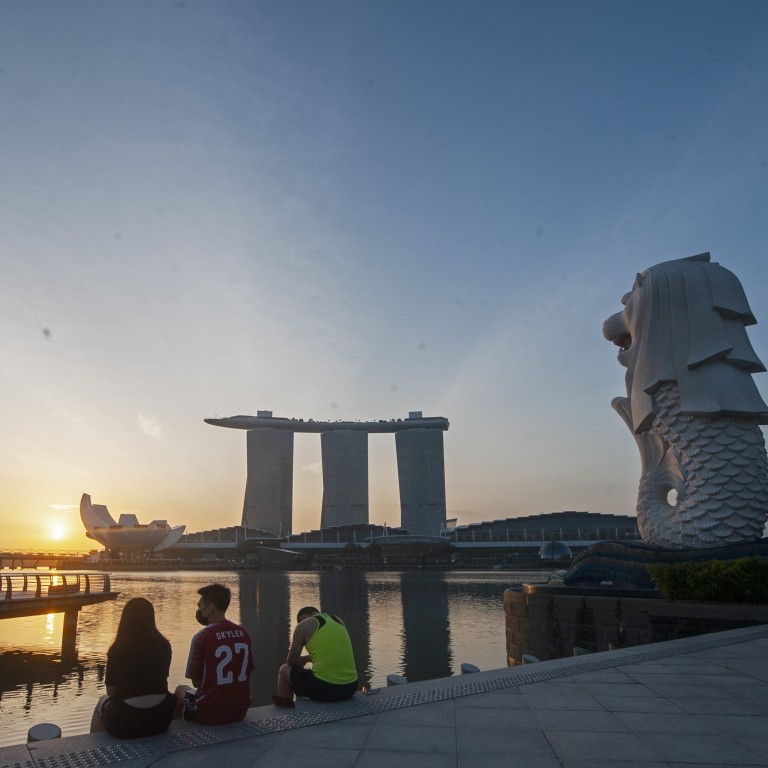 Coronavirus: BioNTech chooses Singapore as its Asia-Pacific vaccine hub
Drug maker behind groundbreaking Covid-19 shot is to produce 'several hundreds of millions' of mRNA-based vaccines from its first manufacturing facility outside Germany in the city state
News is a boost for the city state's drive to build its biomedical sector, with the firm citing its 'perfect business climate' and talent pool as key attractions. Meanwhile, it is seen as unlikely to resort to vaccine nationalism, expert says
German drug maker BioNTech, whose
coronavirus vaccine
with Pfizer was the first to be approved in the
United States
and Europe for use last year, on Monday announced a new manufacturing facility in
Singapore
that would produce "several hundreds of millions" of mRNA-based vaccine doses a year.
The move will boost BioNTech's production capacities for vaccines and therapeutics for infectious diseases and cancer, and ensure it has rapid-response production capability for potential pandemic threats in Southeast Asia. The news comes amid efforts by Singapore to build its biomedical and pharmaceutical sectors by luring companies with incentives.
The US-listed biotech firm is currently supplying its two-shot mRNA-based
Covid-19 vaccine
to more than 90 countries and is expecting to increase its production to up to three billion doses by the end of the year, up from a previously expected 2.5 billion doses.
Both Singapore and
Hong Kong
use its
Covid-19 vaccine
. The one in Singapore is jointly developed with Pfizer while Hong Kong's is distributed by China's Shanghai Fosun Pharmaceutical.
BioNTech said it would set up its Singapore office and start construction of its manufacturing facility this year. The facility could be operational as early as 2023 and would create up to 80 jobs. According to its website, this will be its first manufacturing facility outside Germany and its first office outside Europe and America.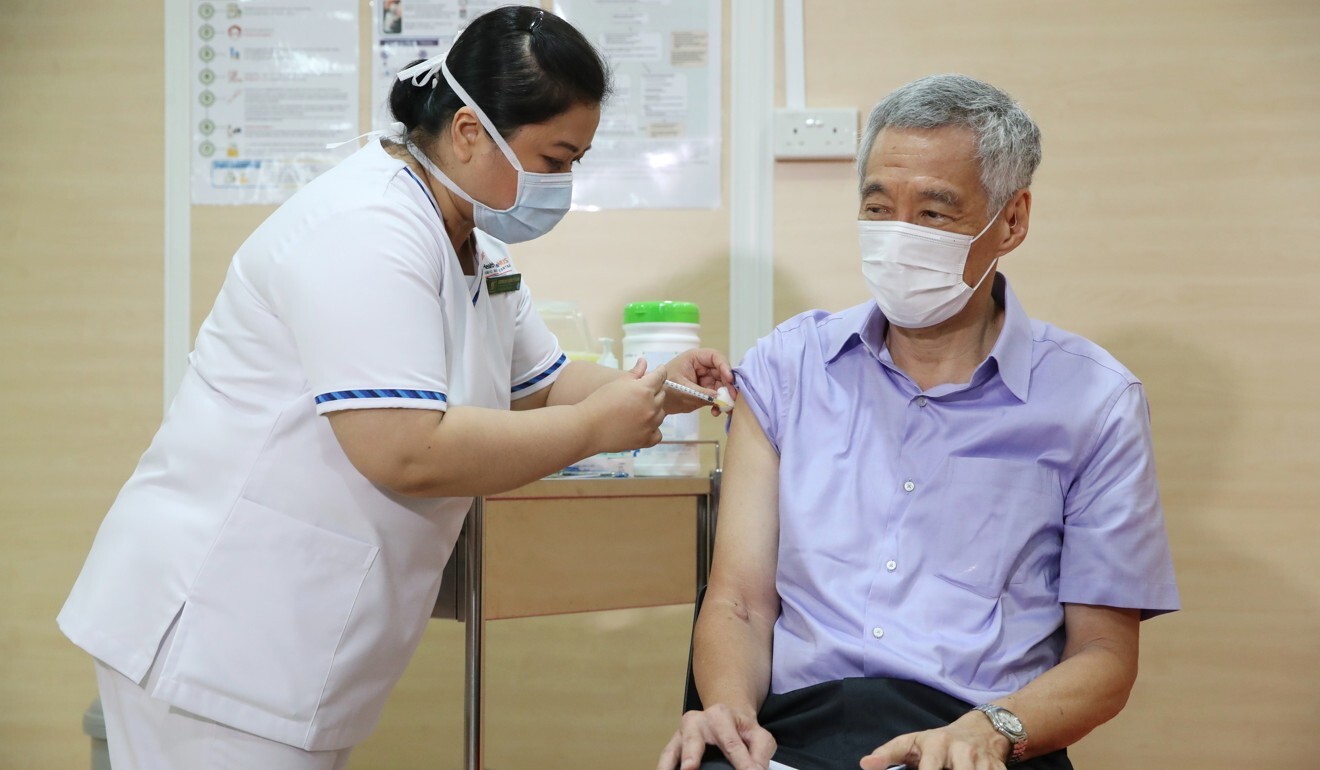 Ryan Richardson, BioNTech's chief strategy officer, told This Week in Asia that it picked Singapore because the city state was a global innovation hub, and also because it had the "talents we want to work with". Singapore had the "perfect business climate" for BioNTech – pronounced as bye-on-tech or bee-on-tech according to its chief executive – to establish its headquarters for the Asia-Pacific region, he said.
Chief executive Ugur Sahin said the value of the investment in Singapore was "in the range of hundreds of millions of US dollars", local media reported.
"We're looking at this as a long-term investment in biotech in Singapore... It extends beyond Covid-19," he said.
Having such a plant in Singapore would mean that a "certain percentage" of vaccines produced would go to Singapore, he was quoted as saying.
BioNTech and Pfizer have recently established licensing and manufacturing partnerships with other pharmaceutical firms to boost vaccine production capabilities and ensure a wider supply of jabs. This includes America's Merck, Novartis from Switzerland and Sanofi in France.
The German firm on Sunday announced that it would form a US$200 million joint venture with China's Shanghai Fosun Pharmaceutical to build a plant to supply up to 1 billion doses a year.
Jerome Kim, director general of the International Vaccine Institute in Seoul, said having various companies work together to manufacture the Covid-19 jab was unusual, and underscored "the ability of companies to respond in this crisis by expanding capacity using companies that have successfully made high quality vaccines".
Having a base in Southeast Asia positioned BioNTech in a "dynamic region" with a population of 655 million and access to infrastructure allowing it to handle the administration of mRNA vaccines, he added.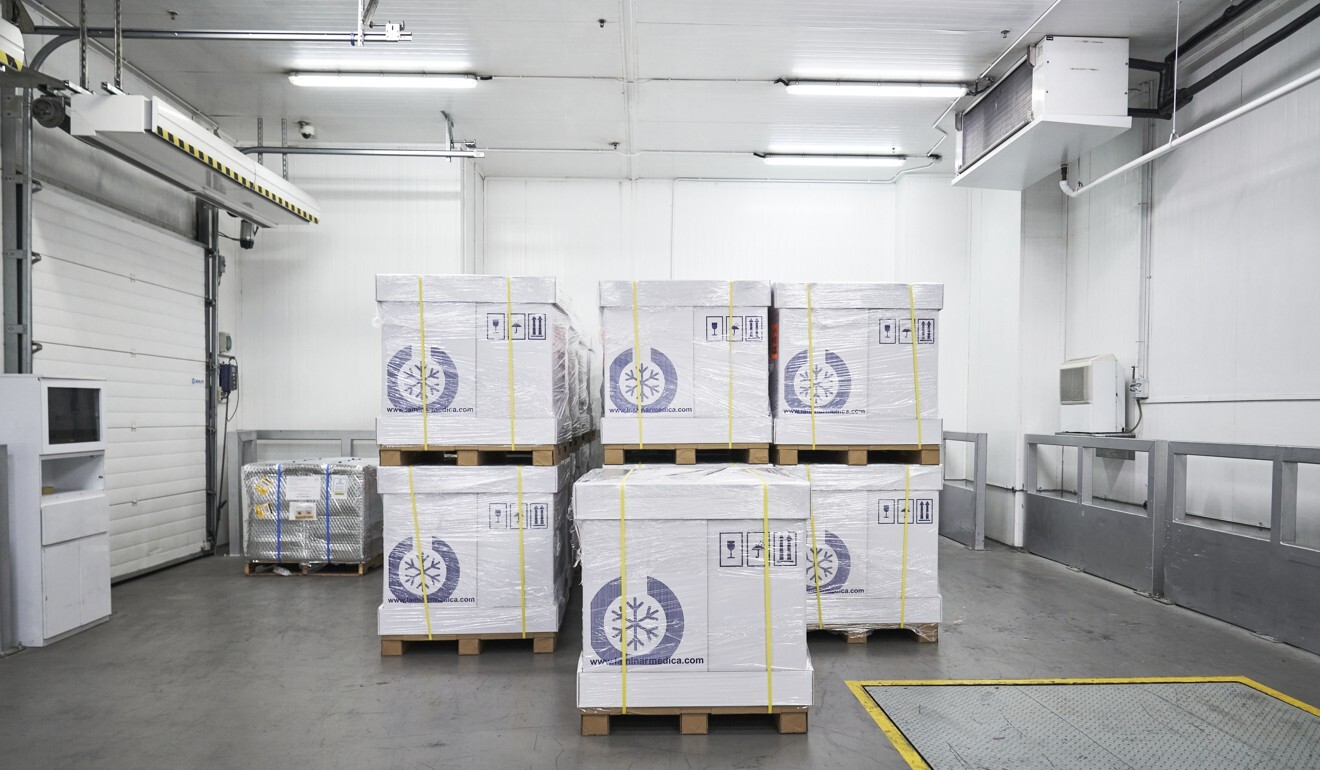 The mRNA – or messenger ribonucleic acid –
Covid-19 vaccines
that the Singapore facility will produce are based on a technology that teaches the body to build spike proteins similar to those found on the coronavirus, training it how to launch an immune response. If the body is later exposed to the real virus, it recognises the spike protein and is able to fight it off.
Moderna uses the same technology for its vaccine.
Singapore's Economic Development Board (EDB), a statutory board governed by the trade ministry, declined to comment on the types of incentives offered to BioNTech, citing confidentiality.
But the board's senior vice-president for healthcare Goh Wan Yee said pharmaceutical giants operating in Singapore such as Pfizer, Sanofi and GSK had leveraged the city's skilled talent, commitment to innovation and global connectivity.
She said there was also innovation in the city state due to a growing base of startups in the health tech space and healthcare companies looking to establish digital capabilities and partnerships.
In April, French multinational pharmaceutical company Sanofi also announced a partnership with the EDB. Sanofi was investing €400 million over five years to create a vaccine production facility in Singapore that would create 200 jobs. This would let Sanofi supply the Asian region and would complement its existing manufacturing capacities in Europe and North America. Construction of the facility is due to start in the third quarter of this year.
The Singapore government has had a long standing focus on establishing the biologics and pharmaceutical manufacturing sector as key industries.
Singapore is not the only country looking at mRNA vaccine production. The Australian government has invested over A$350 million (US$274 million) to support vaccine research and development, and already manufactures AstraZeneca shots through a partnership with multinational biopharmaceutical company CSL. However, rather than mRNA, the AstraZeneca vaccine is considered a viral vector-based vaccine.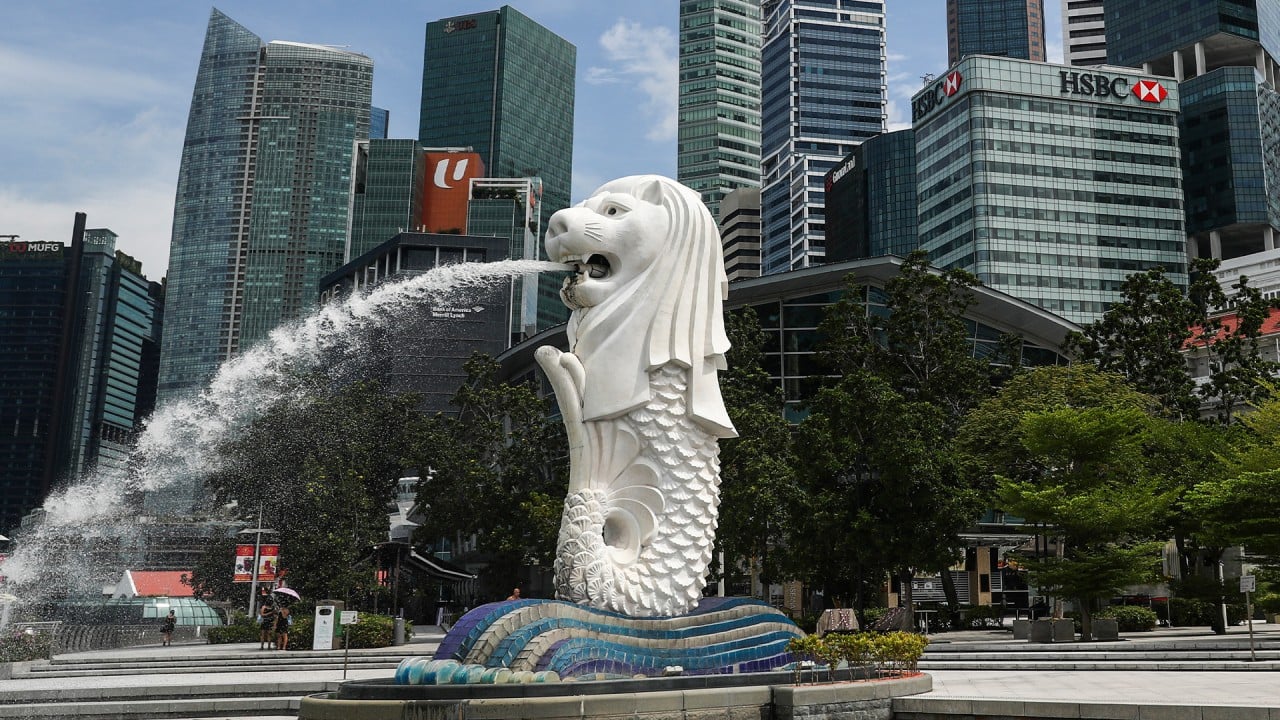 01:40
Travel bubble: Hong Kong and Singapore to launch quarantine-free entry after long delay
Travel bubble: Hong Kong and Singapore to launch quarantine-free entry after long delay
Selena Ling, head of treasury research and strategy at OCBC Bank, said the expansion was in line with Singapore's proactive approach to building its biomedical cluster. It also showed how the city state had been courting foreign investment by staying open for trade to overcome potential supply chain disruptions.
She noted the EDB had reported a record-high in foreign direct investment last year. Singapore attracted about S$17.2 billion (US$13 billion) in fixed asset investments in 2020, up from S$15.2 billion in 2019.
Ling said part of the attraction of Singapore was that international conglomerates could trust there would be no vaccine nationalism or protectionism. This was because Singapore was "very transparent in the way it operates and a stickler for international rules", she said.
As of April 18, the city state had administered 2.2 million shots and just under 850,000 people (14.9 per cent of the population) had been fully vaccinated. The government had said earlier that by the third quarter of the year it would have taken possession of enough doses to cover the entire population.
In comparison, both India and the European Union – two key vaccine manufacturing hubs – have introduced limits on vaccine exports during new waves of infections.
This article appeared in the South China Morning Post print edition as: City state business climate passes test for BioNTech hub