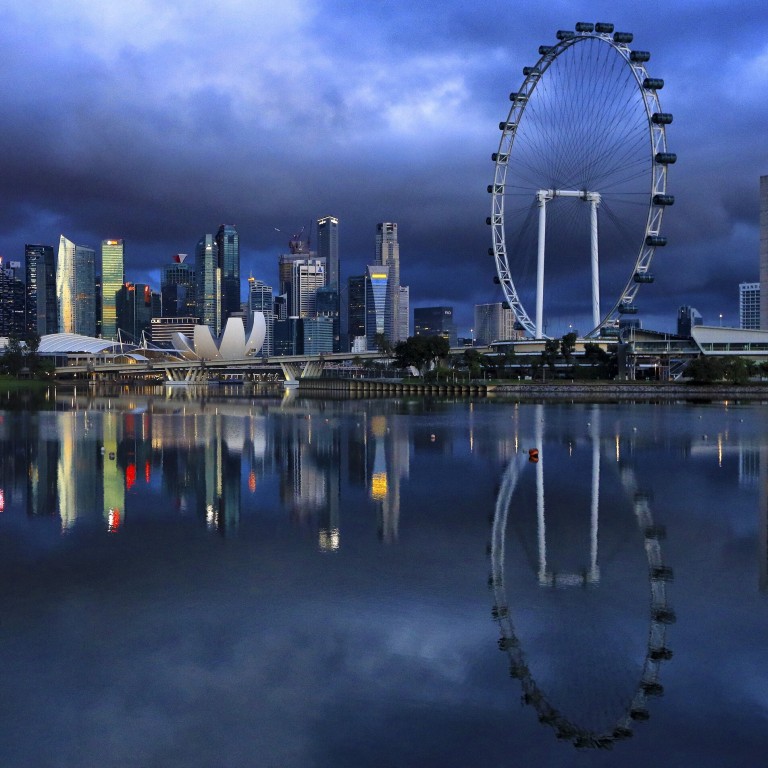 Singapore may have to 'learn to live' with Covid-19, minister says in call to boost vaccinations
Coronavirus task force co-chair Lawrence Wong says that unlike bigger countries such as China and Australia, the city state cannot shut itself off forever
Singapore is 'on a knife's edge', he warns, amid a rise in domestic cases and variants of concern that could affect planned travel bubble with Hong Kong
Singapore's
leaders on Tuesday ramped up their calls for residents to be vaccinated, cautioning them that with the emergence of new
coronavirus
strains, Covid-19 may become endemic and the country would have to end up living with it.
Authorities also stressed that unlike countries such as
China
and
Australia
that had the luxury to adopt tighter border restrictions, Singapore – a small and open economy – could not shut itself off forever.
"We are a little red dot, fully plugged into the world, and
trade
and travel are our lifeblood. For us, these are not just good-to-have. They are existential issues," said education minister Lawrence Wong, who co-chairs the government's Covid-19 task force.
"In other words, we can keep our borders closed for a short time but not over a prolonged duration."
The latest push by the government comes amid a sharp rise in domestic cases over the past few weeks, with 11 new active clusters after months of near zero infections. It has also detected several variants of concern in both local and imported infections, including the B. 1.617 strain first identified in
India
that is thought to be more transmissible.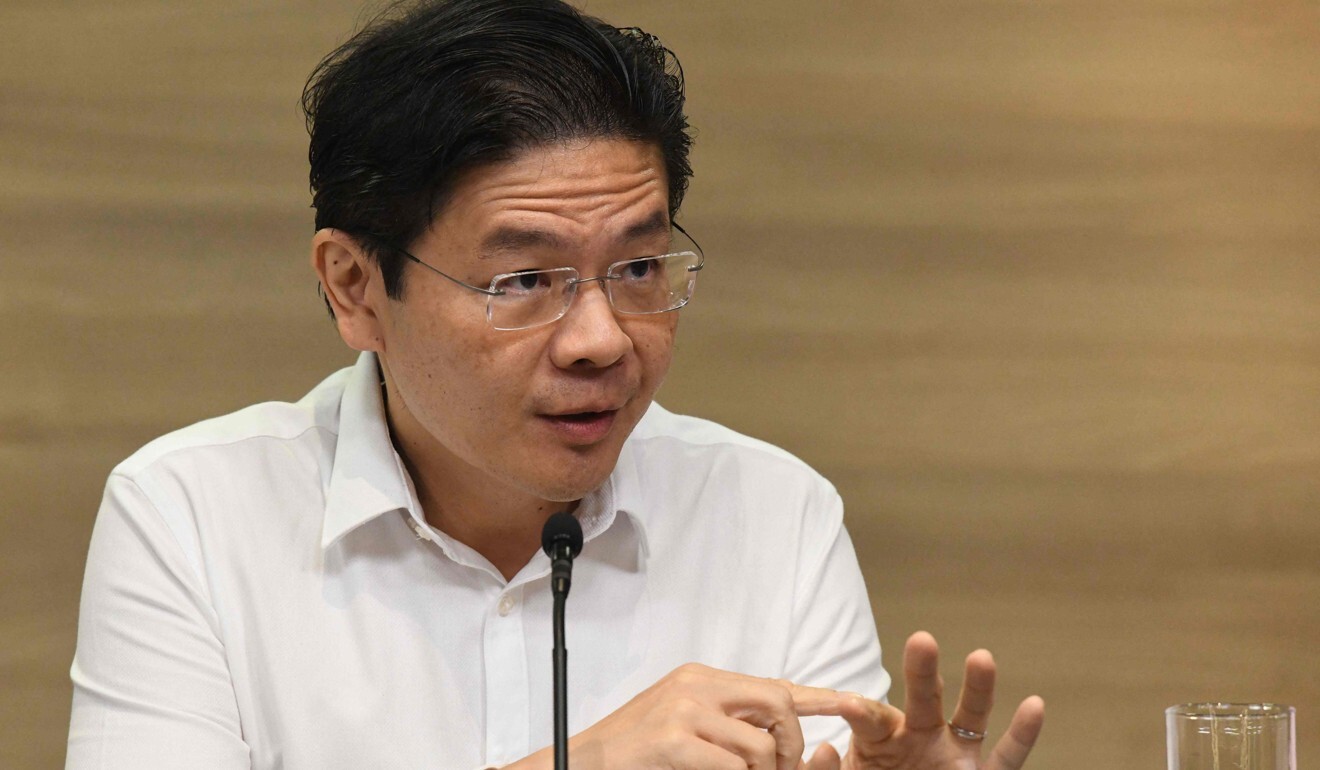 The country recorded 13 locally transmitted cases on Tuesday, bumping up the number of domestic infections to 78 this month. This is higher than the 55 cases logged in April and just nine for March.
The latest developments could have implications on whether the quarantine-free air
travel bubble
with Hong Kong, expected to open later this month, as well as in-person conferences like the Shangri-La Dialogue security summit in June will go ahead as planned.
Singapore's health minister Gan Kim Yong revealed in parliament on Tuesday that as of May 9, about one-fifth of Singapore's total population of 5.7 million – or 1.2 million people – had been fully vaccinated. Some 1.8 million people have received at least one dose of the
coronavirus vaccine
since December when the country's vaccination campaign began.
Singapore now has one of the highest vaccination rates in Asia, above cities such as
Hong Kong
, whose figure stood at 8.7 per cent as of Saturday. The city state's vaccination programme is only open to those aged above 45, but Gan said it would be progressively extended to younger residents from the end of May.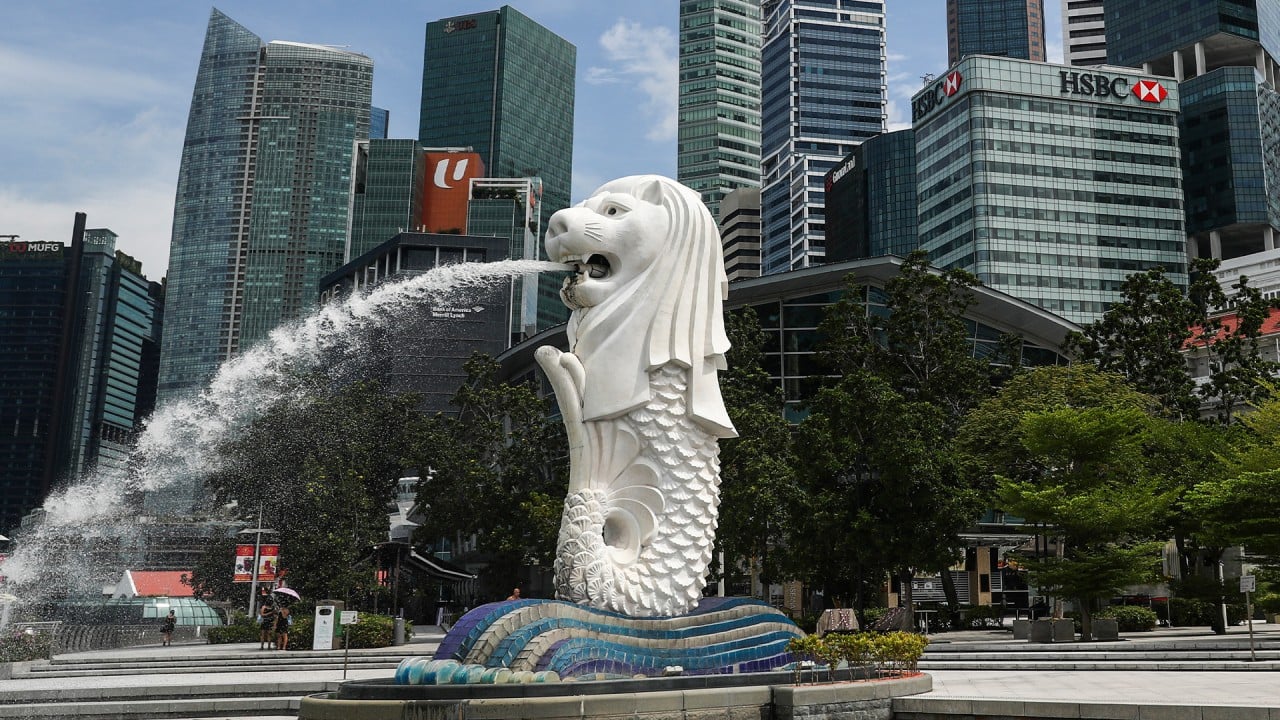 01:40
Travel bubble: Hong Kong and Singapore to launch quarantine-free entry after long delay
Travel bubble: Hong Kong and Singapore to launch quarantine-free entry after long delay
Singapore currently uses the two-shot Pfizer-BioNTech and Moderna vaccines, but a shipment of Sinovac doses that arrived in February drew multiple questions from lawmakers.
Gan, who co-chairs the task force with Wong, said health authorities were still "carefully evaluating" the China-made vaccines and stressed that they were procured as part of Singapore's earlier efforts to secure a diversified portfolio of jabs.
Singapore, he said, also had "several other alternatives", with the government having advanced purchase agreements with other vaccine manufacturers too. However, he said he could not share more details, citing confidentiality.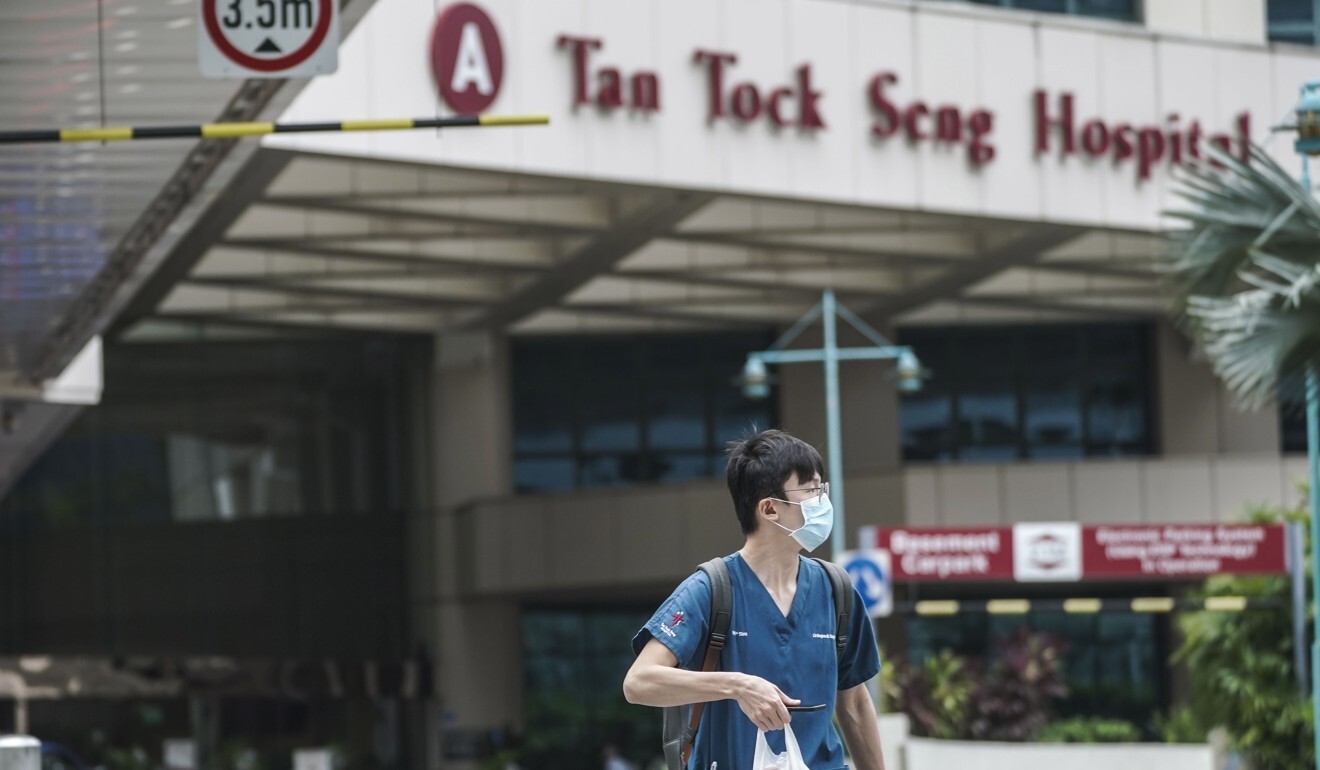 Gan, delivering a 30-minute ministerial statement on Tuesday, also gave updates on a growing cluster at the Tan Tock Seng Hospital, one of Singapore's largest health care facilities. As of Monday, the cluster comprised 43 cases, made up of 10 hospital staff and 33 patients and visitors.
Gan said nine of those infected were fully vaccinated and were either asymptomatic or exhibited mild symptoms, and none had required oxygen support. Of the remaining 34, six had required oxygen, two were still in intensive care, and one – an 88-year-old woman – had died.
"While the numbers are too small to draw firm conclusions, the findings do indicate that vaccination provides critical protection even against Covid-19 variants," he said.
"We know vaccination does not eliminate the risks of infection completely, but it does help to reduce the severity of the disease and is also likely to reduce onwards transmission."
Meanwhile, Wong, the education minister, fielded questions on Singapore's border restrictions. The country had in recent days tightened border controls, extending its quarantine period for most inbound travellers – except for those in seven lower-risk jurisdictions (Australia, New Zealand, Brunei, mainland China, Taiwan, Hong Kong and Macau) – from 14 days to 21 days.
Wong said companies in Singapore's construction, marine and process sectors would be especially hard hit by the tighter border controls, while the economy faced a shortage of foreign labour with entry approvals set for prolonged delays.
Wong said Singapore could expect many new build-to-order projects to be delayed by a year or more, while companies in the marine and process sectors "may even have to forgo new opportunities".
He said that any company seeking to bring in foreign workers from higher-risk countries would "now face considerable delays," and the waiting time for an entry approval could be more than six months.
"We are now on the knife's edge and our community case numbers can go either way over the next few weeks," Wong said, adding Singapore has a chance of getting things under control by the end of the month.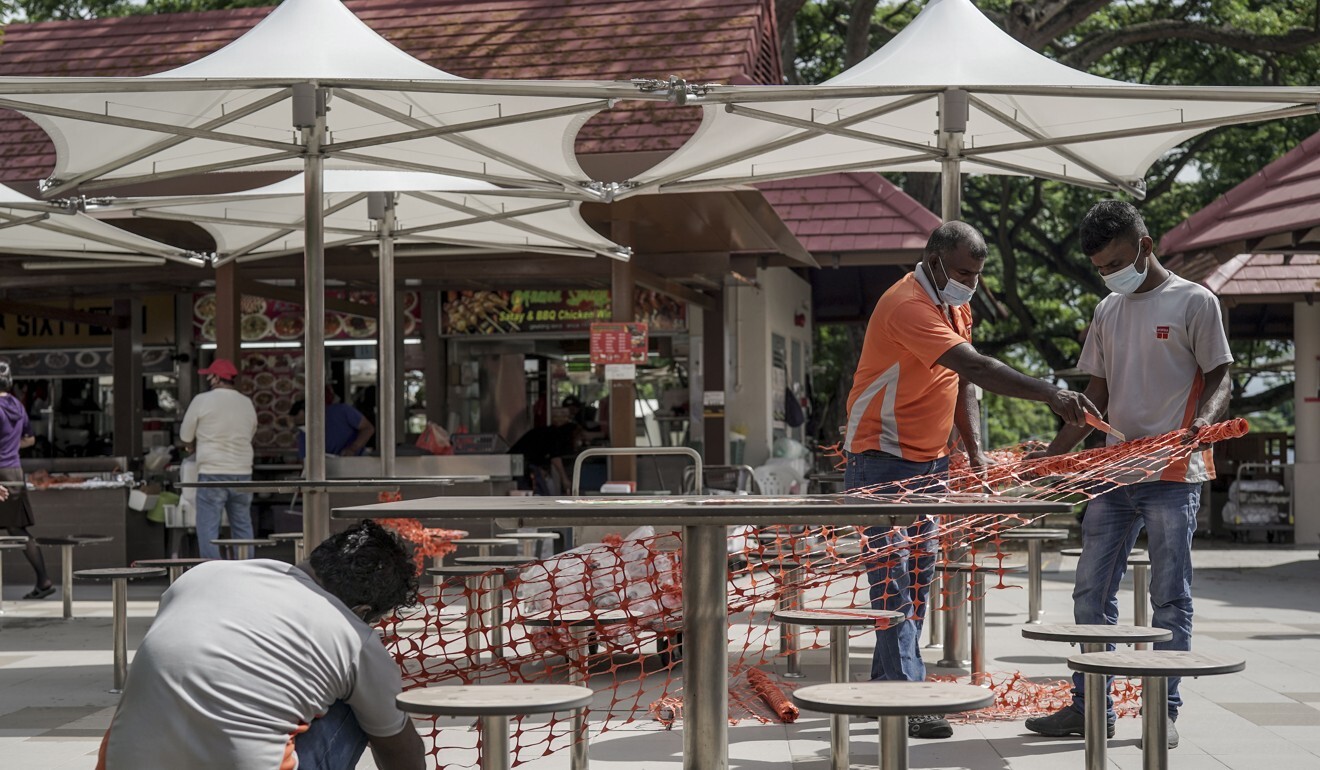 "Our big concern is that if companies continue to face difficulties or are forced to close, we could then end up with higher unemployment and job losses for Singaporeans."
Singapore, he said, still had a "long road ahead" in its virus fight due to the emergence of mutant strains, and was in a different position to larger and resource-rich countries like China, Australia and New Zealand, which could rely on domestic demand to keep their economies going.
The city state over the weekend tightened some of its measures till the end of this month, including limiting social gatherings to five people from the previous eight, and closing off areas deemed as having a higher chance of virus transmission, like fitness studios and gyms.
"We don't know how the path of the pandemic will evolve, and we must be mentally prepared for a long road ahead, with many curveballs and many more twists and turns," Wong said.
"One scenario is that the virus will never go away. It becomes endemic to the human population. We will then have to learn to live with it."
Additional reporting by Bloomberg
This article appeared in the South China Morning Post print edition as: Singapore in vaccination push