Singapore starts vaccinations for students, with Covid-19 outbreak 'on track' to be brought under control: PM Lee
School-aged residents will be able to register for jabs from Tuesday, while restrictions are likely to be eased from June 13 if cases fall
Even those who appear well or are not displaying symptoms will be regularly tested, while contact tracing will see a 'more aggressive approach'
Singapore
's Prime Minister
Lee Hsien Loong
on Monday said the country's latest Covid-19 outbreak – which earlier this month triggered a fresh set of lockdown-like conditions – appeared to be "on track" to be brought under control, and outlined plans to drastically boost testing, contact tracing and vaccinations.
"We went on heightened alert to reduce social interactions and new infections. Everyone has responded, to cooperate on the measures we had to take," Lee said in a televised address.
"Because of your support, the number of daily cases has come down. Barring another super-spreader or big cluster, we should be on track to bring this outbreak under control."
On the country's vaccination programme, which began in December, Lee said Singapore had received confirmation of faster deliveries in the coming two months that would allow the government to "offer the vaccine to everyone, even sooner than we expected".
He said while the city state's 40 vaccination centres were working smoothly, the supply of inoculations had been a key constraint.
Lee also said Singapore was set to "test faster, and more liberally and extensively" in a bid to isolate Covid-19 patients and their contacts – meaning tests would not just be conducted among those displaying symptoms.
"We will also routinely and regularly test people who appear well, in normal work or social or community settings, to make them and these places safe," he said. "Extensive testing will give us confidence to resume larger-scale events or gatherings."
Regarding contact tracing, the new approach will see the authorities not only isolate close contacts of Covid-19 patients but also notify the person's "household members to isolate themselves immediately, without waiting to see whether the first-degree contact tests positive", the prime minister said.
"This more aggressive approach will help us to shut down clusters more quickly," he added.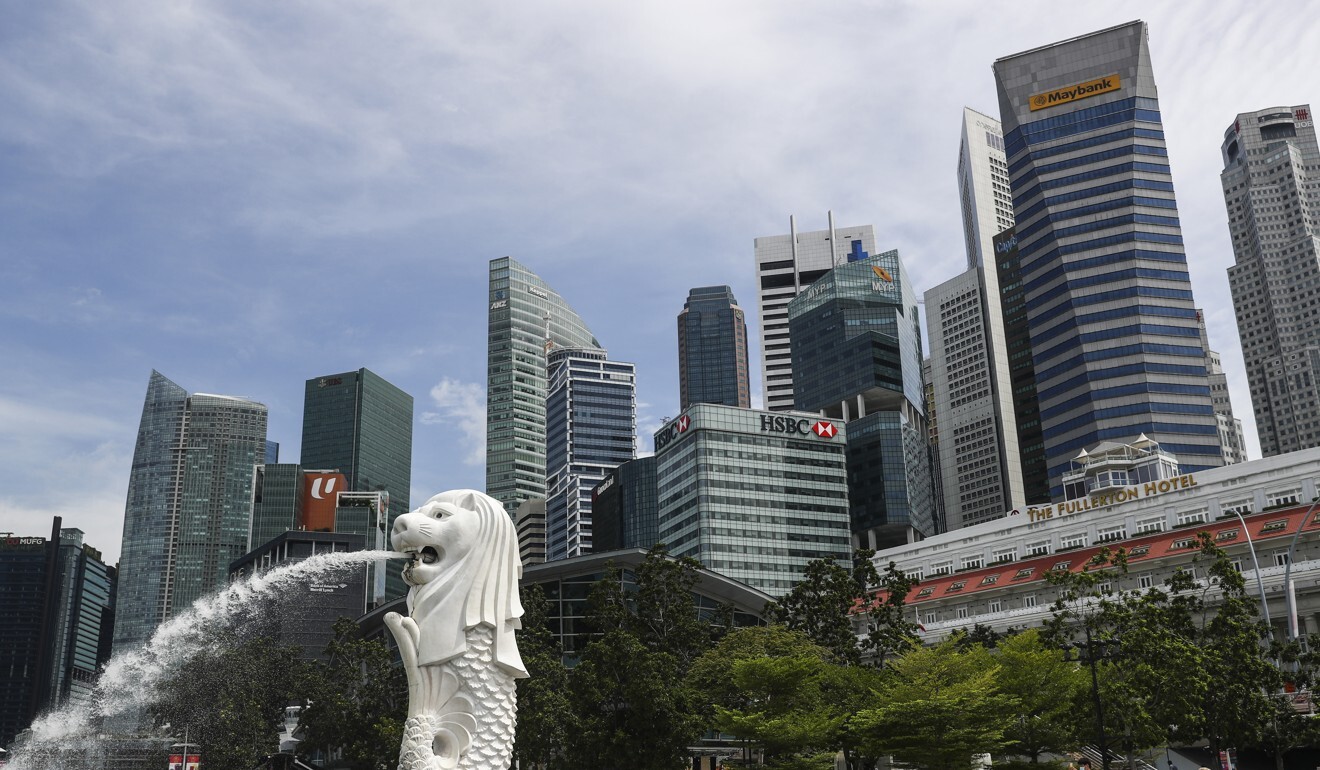 Monday's address comes at the midpoint of a period of tightened Covid-19 restrictions imposed on May 16 following a spike in domestic cases. Until June 13, dining in at restaurants and social gatherings of more than two people have been banned, while employers are mandated to allow employees to work from home where possible.
A number of the 533 locally transmitted cases logged in May were linked to the B.1.617 strain of the coronavirus, which first surfaced in India, and has since been seen as a key factor behind resurgent waves of the disease across the world.
In Singapore, the government laid out plans to speed up its vaccination programme soon after the latest restrictions were put in place. The eligibility age for jabs was lowered to 40 from 45, while the interval between the first and second doses was increased to six to eight weeks, up from 21 to 28 days previously.
Lee on Monday said Singapore would open vaccination bookings for some 400,000 students starting Tuesday, citing reports of more children getting infected in the latest outbreak. In mid-June, the programme will be extended to the final remaining group – young adults below the age of 40.
Health minister Ong Ye Kung said some residents who had previously been excluded from Singapore's vaccination programme – including pregnant and breastfeeding women – would now be able to get a jab after the authorities monitored evidence and developments around the world.
Cancer patients who are on active treatment can also be vaccinated, but in a hospital setting. The authorities were still looking into lifting vaccination restrictions for those with a history of anaphylaxis, a group of about 30,000 people, Ong said.
Meanwhile, the health ministry said it would open up access to other vaccines under a "special access route" to make the programme more flexible. The route is an existing process for the import and supply of unregistered medicines to address medical needs.
Ong said private healthcare providers in Singapore could apply to bring in vaccines that were currently approved under the World Health Organization's emergency-use listing, including Johnson & Johnson, Sinopharm and AstraZeneca, in addition to Pfizer-BioNTech and Moderna.
Private practitioners could also use the 200,000 Sinovac doses Singapore received in February, Ong added, once the China-made vaccine was approved by the WHO.
Prime Minister Lee on Monday said accelerating the programme meant Singapore should be able to give two-thirds of its residents at least one dose by early July.
About 40 per cent of Singapore's population of 5.7 million has so far received at least one dose, while 30 per cent of the population has been fully vaccinated.