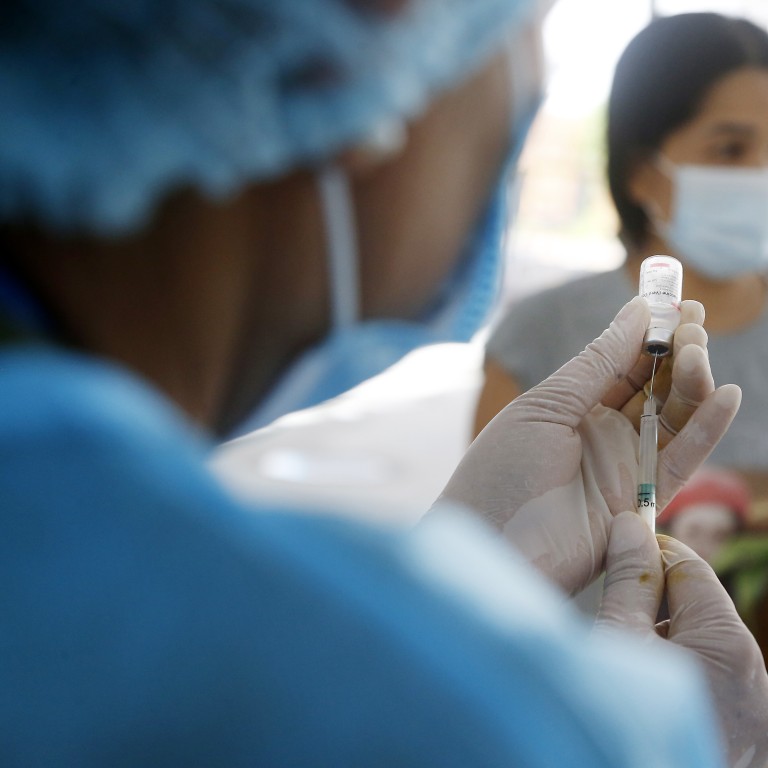 Coronavirus: Singapore residents look to Sinovac shot as alternative to mRNA vaccines
Alongside Singapore's inoculation drive of Pfizer-BioNTech and Moderna shots, private doctors can apply to administer jabs from a bank of 200,000 Sinovac doses
The WHO's approval of the Chinese shot for emergency use gives a boost of confidence to people who cannot take mRNA jabs for medical reasons, although they have to bear all costs and risks involved
Zhao, a Chinese national who has lived in
Singapore
for four years, has been looking forward to receiving the Sinovac
coronavirus vaccine
since a shipment of 200,000 doses arrived in the city state in February.
The 27-year-old IT worker, who only wished to be known by his surname, said he preferred its use of "traditional technology", referring to how the Chinese-made jab uses a weakened or inactivated disease germ in the body – the same technology used in vaccines for polio and rabies.
In contrast, the Pfizer-BioNTech and Moderna shots approved by Singapore's drug regulator use
mRNA technology
, which delivers a genetic code from the virus to cells in the body, providing them with instructions to make copies of spike proteins. A person's immune system is then stimulated and develops antibodies that would respond if the body is infected with the actual virus.
The World Health Organization's move on Tuesday to approve the
Sinovac vaccine
for emergency use has been welcomed by Zhao and others who want to get the Chinese shot for medical reasons, such as anaphylaxis.
On Monday, Health Minister Ong Ye Kung said private health care providers would be allowed to import vaccines not approved by Singapore regulators but fell under the WHO's emergency-use listing. These include the Johnson & Johnson as well as the Oxford-AstraZeneca jabs, among others.
"As and when the WHO approves the Sinovac vaccine under its emergency-use list, the licensed health care institution can apply to [the Ministry of Health] to draw on our existing stock of 200,000 doses to administer to those who wish to have it," Ong said.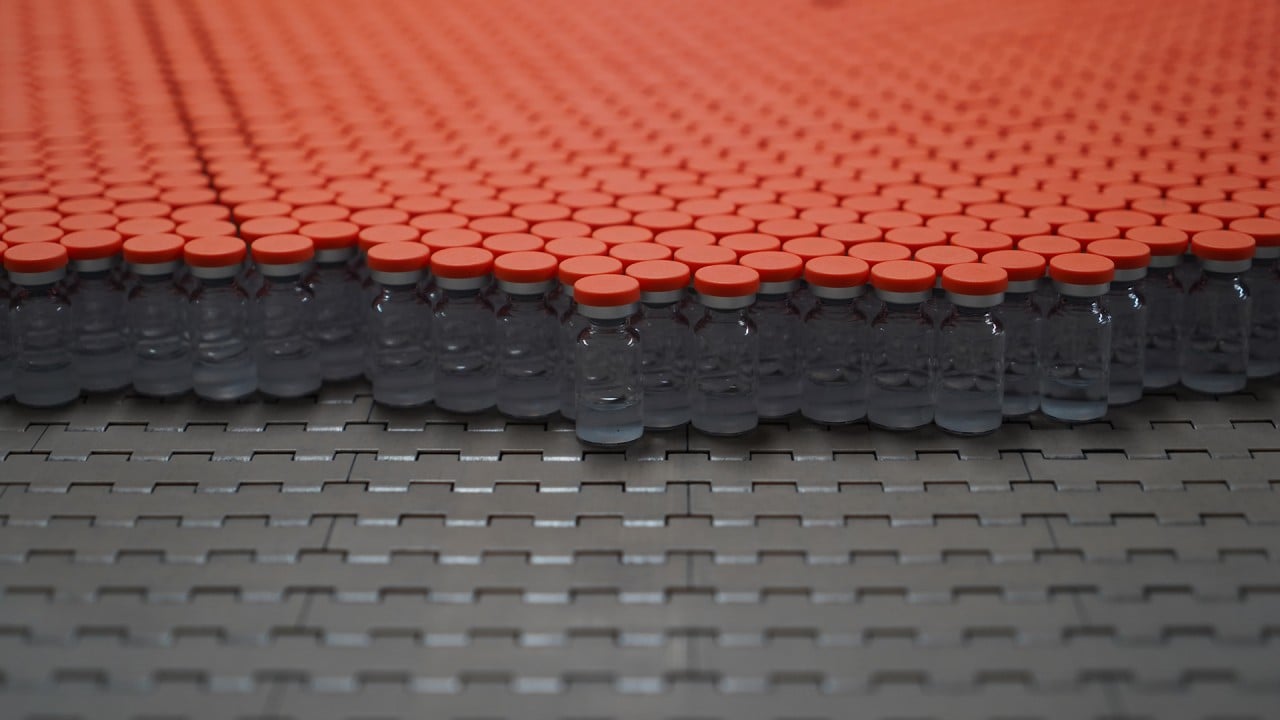 02:35
Inside a plant in China producing the WHO-approved Sinovac Covid-19 vaccine
Inside a plant in China producing the WHO-approved Sinovac Covid-19 vaccine
Singapore's authorities have said the Sinovac shot has a shelf life of two years. But in recent months, members of the Chinese community have expressed concerns online about the vaccines being left untouched, especially as Singapore sees a sharp uptick in domestic cases and officials say there are limited vaccine supplies.
In May alone, the city state reported 533 locally-transmitted infections, up from 55 in April, prompting authorities to tighten restrictions, including banning dine-ins at restaurants and moving school lessons online.
A user on Chinese microblogging site Weibo said: "Sinovac is so well-received by industry players. Why is Singapore so slow in approving it?"
Another message that was widely-circulated on messaging platform WeChat read: "The situation seems more serious than last year. The government should hurry and use the Sinovac vaccines – that is an obvious way to help people but it would rather tighten measures.
"We beg you, please let us have the vaccines. We can pay for it," the message read.
The city state's main Chinese-language daily newspaper, the Lianhe Zaobao, on Wednesday reported that some of the more than 700 firms registered under the China Enterprises Association in Singapore had been waiting for Sinovac's approval and had even called on the Chinese embassy to speed up the process.
Singapore and
Vietnam
are the only two Southeast Asian countries not using Sinovac in their official inoculation drives. Neighbouring countries such as Indonesia, Thailand and the Philippines have been relying heavily on Chinese-made jabs.
With Sinovac now added to the WHO's list of five existing vaccines it considers safe and effective – which also includes the shot by Beijing-based Sinopharm – it paves the way for Sinovac shots to be included in the Covax Facility, a global vaccine-sharing programme that has suffered from a supply shortage due to major supplier India's
curbs on vaccine exports
.
It also means that in Singapore, people who are medically ineligible to take the two mRNA vaccines – including some 30,000 individuals with a history of anaphylaxis – now have an option.
Darryl Cheong, a 24-year-old undergraduate student, falls into this category. He said he would consider taking the Sinovac jab, but was still on the fence as he had read instances of side effects such as elevated blood pressure and blood clotting. "Maybe after more people have gotten their jabs, I will," he said.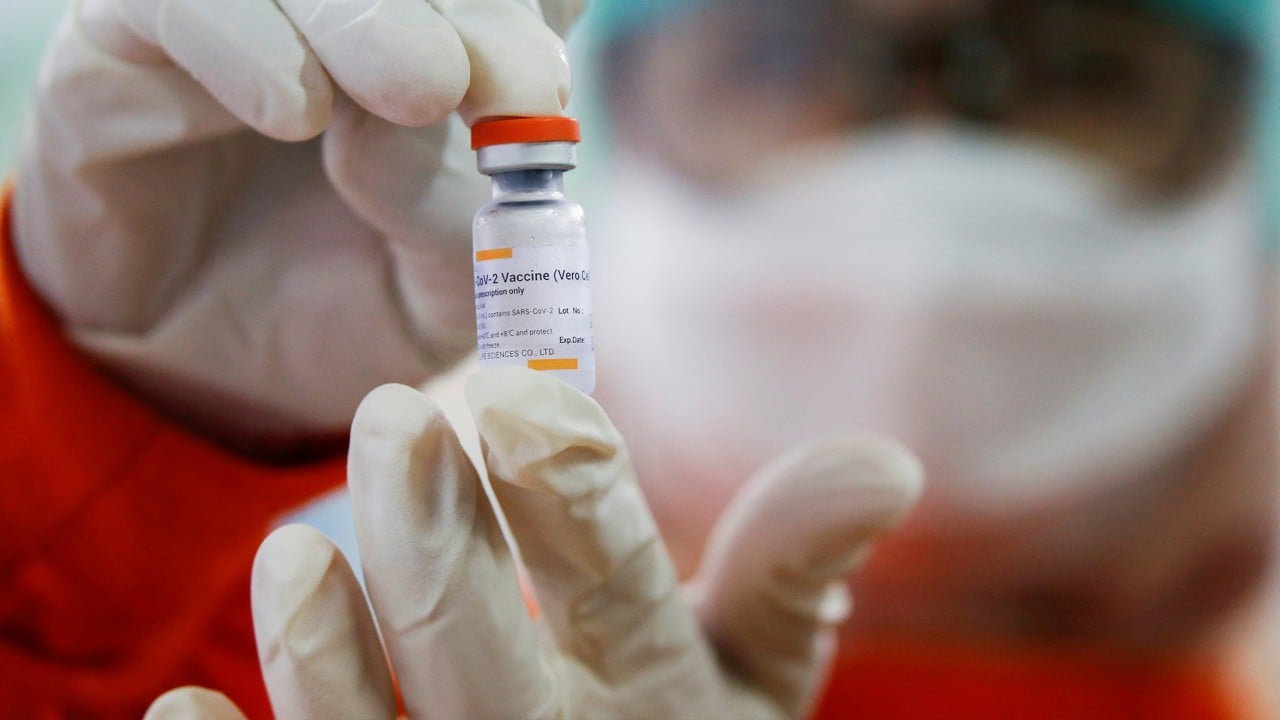 01:30
WHO approves Sinovac Biotech's coronavirus vaccine for emergency use
WHO approves Sinovac Biotech's coronavirus vaccine for emergency use
Similarly, public relations professional Yvonne Li lauded the Singapore government's decision to allow alternative vaccines. "At least, I don't have to wait too long to get vaccinated," said the 38-year-old.
While some studies indicated that the China-produced vaccine had a lower efficacy rate than the Pfizer-BioNTech and Moderna jabs, Li said she was not too concerned with the results.
"It will still help in terms of [boosting] overall herd immunity, for the country to move forward. For me to be able to go overseas, I'll take it," she said.
In Chile, Sinovac was last month reported to have a 67 per cent efficacy rate, compared with Pfizer-BioNTech's 95 per cent and Moderna's 94 per cent.
Other recent small studies suggested Sinovac helped to lower the number of cases in the community. Brazil on Monday released
interim data
that showed a small town saw an 80 per cent drop in symptomatic cases after virtually all its residents were inoculated. In Indonesia, Health Minister Gunadi Sadikin last month said authorities saw a
"drastic drop"
in deaths and hospitalisations after 25,000 health workers in Jakarta received two Sinovac shots.
Meanwhile, Singapore's health ministry on Monday highlighted that individuals who take the alternate vaccines would need to accept "all responsibility" for the risks involved, and pay for their own shots.
They would also be excluded from the country's scheme that grants compensation for those who experience serious side effects or death. The ministry was also still studying if these people could be exempted from public health restrictions and testing regimes.
Jeremy Lim, associate professor at the National University of Singapore's Saw Swee Hock School of Public Health, said that prices of vaccines outside the country's immunisation programme would likely be high as private practitioners "cannot be expected to not earn a profit", given factors such as the potential legal risks.
He said the receptivity of Singapore residents towards Chinese-made vaccines would depend on their comfort level with mRNA vaccines and new technologies.
"In essence, the mRNA vaccines provide the cookbook for cells in our body," Lim said. "In the traditional vaccines, deactivated viruses are injected into the human body so no cookbook or cooking and the meal is presented fully ready."
Singapore's health ministry on Friday announced that it would now allow individuals with a history of anaphylaxis or allergic reactions to other drugs, food, insect stings or unknown triggers to be inoculated with the two approved vaccines. This came after authorities studied local and global data.
Some individuals, including those with allergic reactions to other vaccines, would still be ineligible to take the Pfizer-BioNTech or Moderna jabs. For this group, the ministry was evaluating bringing in non-mRNA vaccines and would expect to do so by the end of the year.
But if individuals could not wait for the alternate non-mRNA vaccines, they could consider taking shots, including Sinovac, under the special access route. Some 20 private clinics would be selected to administer the Chinese jabs, the ministry said, adding that they would be free.
Health authorities also addressed calls for the Sinovac vaccine to be approved.
"Some members of the public have suggested that the Health Sciences Authority should simply approve the Sinovac vaccine to be part of our national vaccination programme, now that WHO has included it in its EUL," it said, referring to the emergency-use listing.
The ministry stressed that the UN health body's pathway focused on the needs of low and middle-income countries.
"It is a risk-based process that expedites the assessment of vaccines for use in a pandemic especially in these countries, where the benefits are deemed to outweigh the risks, despite uncertainties about the safety and efficacy of the vaccine," it added.
Developed jurisdictions like Singapore typically conduct further rigorous evaluations.
Alfred Wu, an associate professor at the Lee Kuan Yew School of Public Policy, said there would have been a rush of Chinese nationals in Singapore choosing Chinese-made vaccines if they were made an option earlier.
Beijing had previously said it would ease entry for travellers inoculated with Chinese-made vaccines. But last month, the Chinese embassy in Washington said they would start accepting Pfizer-BioNTech, Moderna and Johnson & Johnson vaccination records for travellers applying for China's vaccine passport needed to enter the country. Travel to China remains limited, with only citizens and foreign nationals holding valid Chinese permits for work or personal matters allowed to enter.
Wu noted that some China nationals in Singapore who have recently been relentlessly advocating Sinovac and Sinopharm shots may not end up taking the China-made vaccines, after factoring in things like the cost of the jabs and being excluded from Singapore's compensation scheme.
"They will always say such nationalistic statements loudly, but they might not do it," he said.