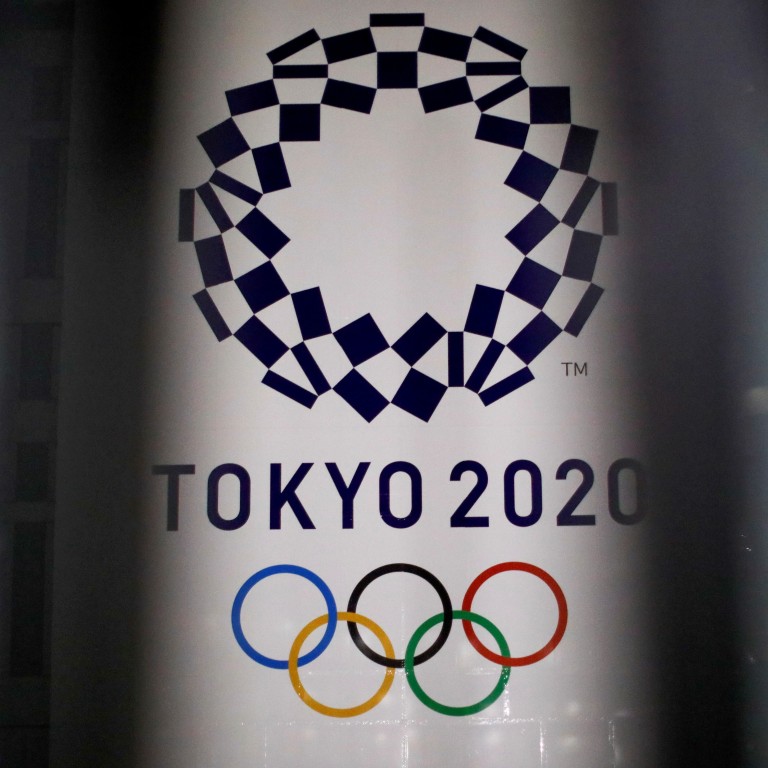 Tokyo Olympics: Japanese firms, universities join Covid-19 vaccine drive, but is it too little, too late?
Companies and universities will arrange jabs for staff and students in bid to boost the vaccination rate of a country where just 3 per cent of people have had both doses
Five mass vaccination sites are to open in Tokyo, but an expert adviser to PM Suga fears that with the Games fast approaching safety concerns will be ignored
"I'll admit it, I'm really worried," said Akira Kitade, an author who lives in Tokyo. "I understand that obtaining so many vaccines and then administering them to an entire country is a huge and complicated task, but other countries seem to have done quite a lot better than Japan.
"And we are counting down the days until the Games are due to open," he added.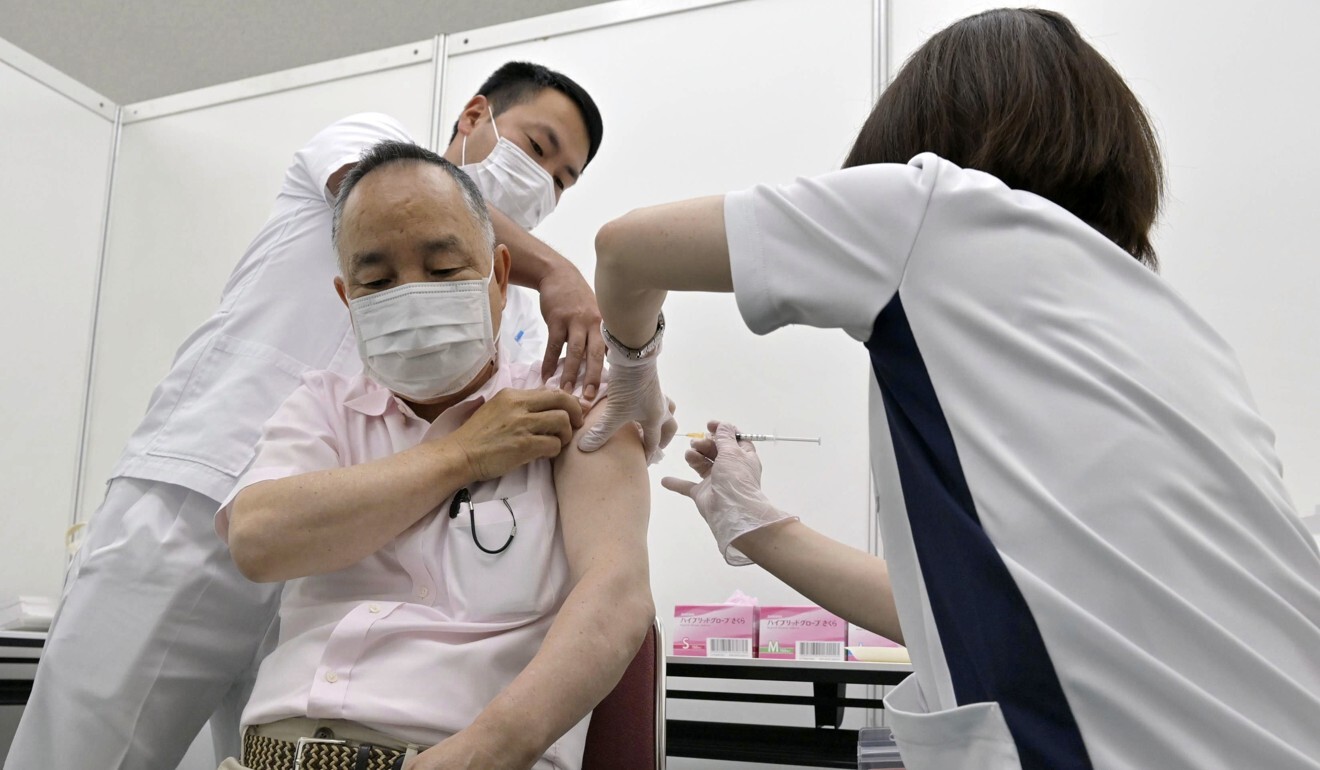 "I have been watching Mr Suga on television and he keeps repeating that everything is going smoothly and that the Games will go ahead as scheduled, but he must also be very worried," Kitade added.
That concern extends to the medical experts advising Suga and the government on how best to extricate the country from the pandemic with the minimum loss of life, although one of those experts has expressed fear that the authorities may choose to ignore their recommendations.
"The government is trying to boost the vaccine programme and hit the target of 1 million inoculations a day, and I predict that we will be close to that figure in about one month from now," said Kazuhiro Tateda, president of the Japan Association of Infectious Diseases and a member of the advisory committee.
Getting companies and universities involved is a positive development, but he conceded that the groundwork – such as the Tokyo Metropolitan Government securing venues where thousands of people could be vaccinated on a daily basis – could and should have been arranged several months ago.
That could not now be changed, he said, but the next looming problem was the Olympics, due to open on July 23. He feared that the government would not heed the 18 experts' advice and instead push ahead with the Games regardless of the risk.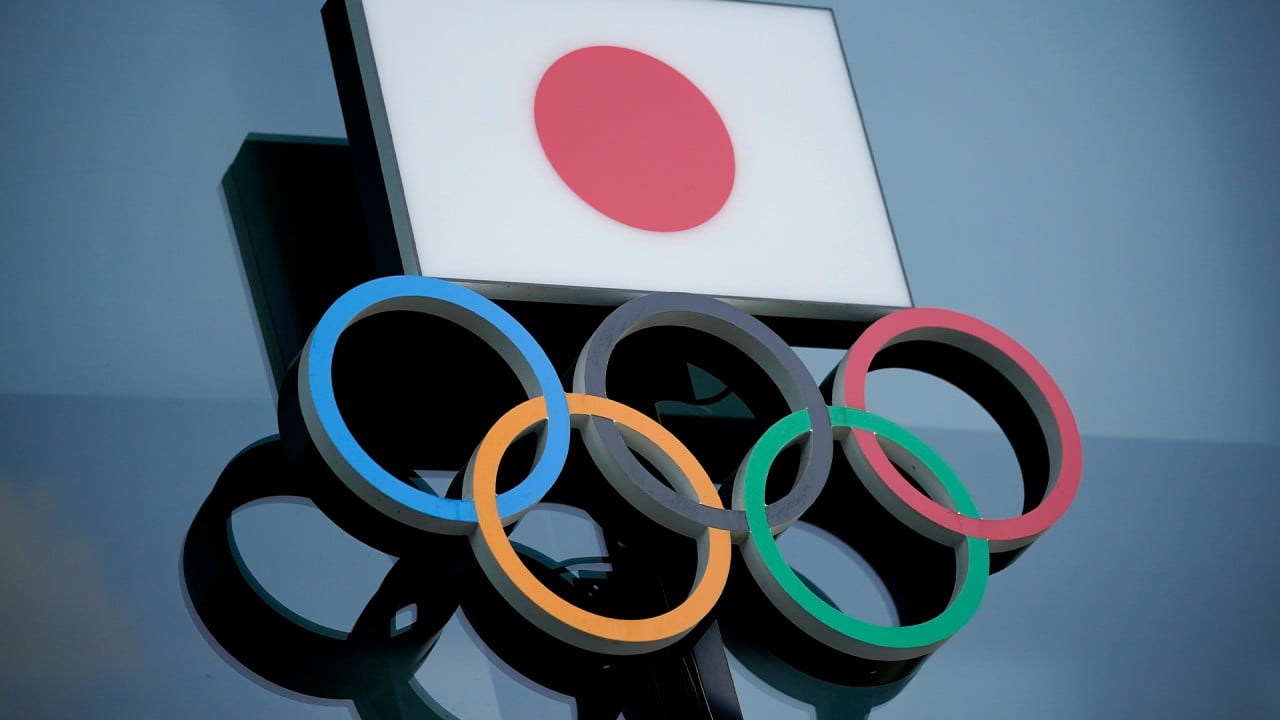 02:10
No singing and chanting, Covid-19 rules unveiled for delayed Tokyo Olympics
No singing and chanting, Covid-19 rules unveiled for delayed Tokyo Olympics
"Yes, that is a concern, but I hope they will [listen]," he said. "It is our responsibility to provide the government with the information they need to make decisions and it is then up to them to act on that information. We do not know if they will accept our recommendations. The ball is in their court."
In the last week, Shigeru Omi, the head of the expert panel, has warned that the Olympics and Paralympics will "definitely have an impact on the level of infections and the state of the medical system" in Japan, adding that it is "not normal" to try to host a major sporting event in the midst of a global pandemic.
In testimony before a committee of the Diet, Japan's parliament, Omi added that measures needed to be taken to scale back the Games as much as possible and to encourage the public "to watch the events quietly at home on television".
The panel has also cautioned that there are signs of infections rebounding in Japan in the weeks leading up to the Games, a result of more people going out despite a state of emergency in place for Tokyo and eight other prefectures.
"We agreed that people need to stay home and, when it comes to the Olympics, our recommendation is that they hold a 'skeleton' Games," said Tateda. "We believe it would be best to have no spectators, that the number of athletes, officials, support staff, media and dignitaries be kept to the absolute minimum – and that the public stays at home."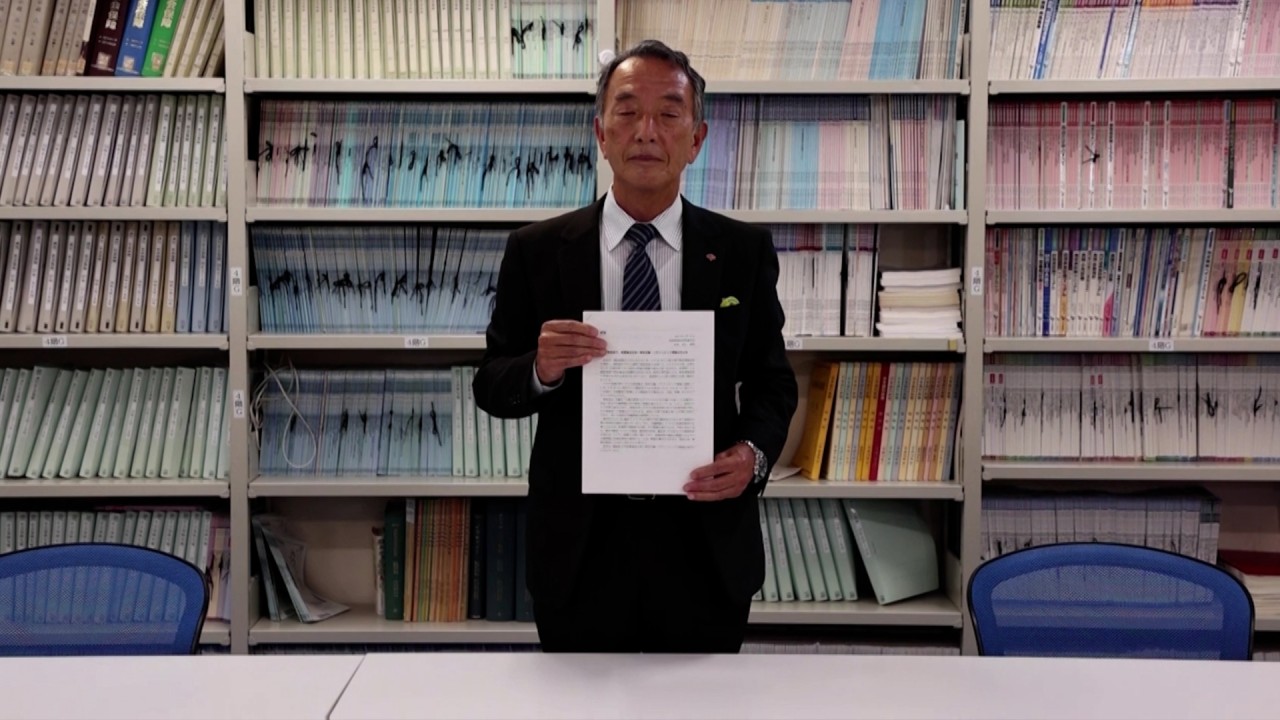 02:16
'Almost impossible' to send doctors, nurses to Olympics, says Japanese medical association
'Almost impossible' to send doctors, nurses to Olympics, says Japanese medical association
It is not clear if the government is hearing that advice. On Friday, it announced that an official reception for overseas dignitaries attending the Games to be hosted by Suga on August 8 had been cancelled – although national broadcaster NHK reported the same day that the limit of 12 people set for foreign government delegations coming to Tokyo was being lifted, potentially to a maximum of 40 individuals.
Tokyo's insistence on going ahead with the Games, in spite of public opinion polls that consistently put opposition to the entire event at between 60 per cent and 80 per cent of the public, appears to be putting off people who were previously enthusiastic.
Organisers of the Games have confirmed that 10,000 of the 80,000 people who originally volunteered to help for the duration of the event have since withdrawn, while NHK has reported that a number of doctors who were due to oversee medical services at competition venues have also pulled out, many claiming their hospitals and clinics are so busy that they cannot afford to take the time off.
Hospitals in Tokyo reported 508 new cases of the virus on Thursday, down 176 from one week previously, with the seven-day average of cases standing at 475, below the 500 threshold for the first time since April 14. Nationwide, 2,848 new cases were reported, down from a seven-day average of 2,926.