India
Get more with myNEWS
A personalised news feed of stories that matter to you
Learn more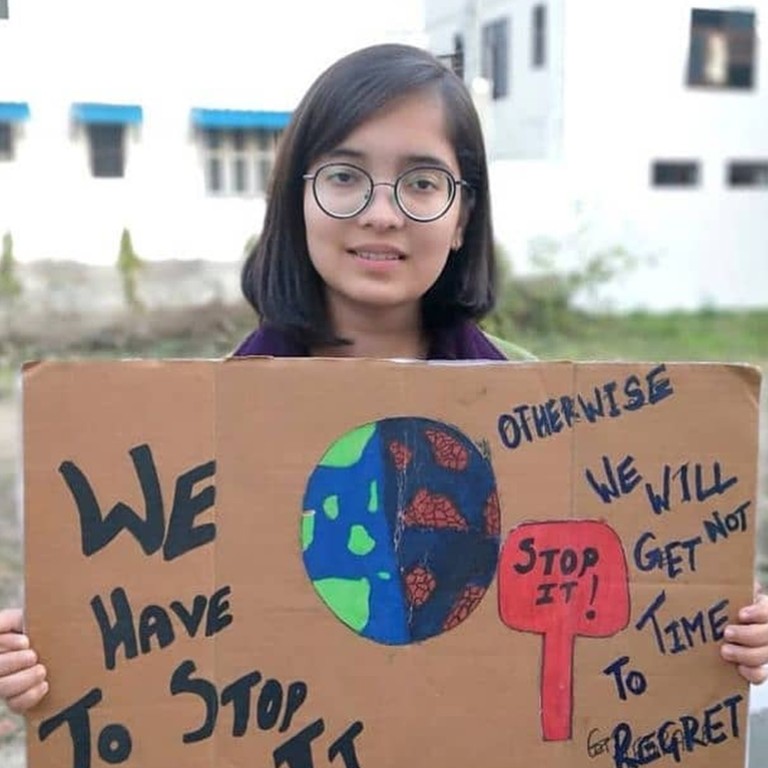 The Indian women at the forefront of the country's environmental movement
Activists like teenager Ridhima Pandey regularly find themselves at odds with the government as well as powerful corporate lobbies
Indian women often manage natural resources at the family and community levels, underlining their role in environmental protection
Ridhima Pandey was just nine years old when she filed a petition against the Indian government over its lack of action to mitigate
climate change
. She recalls her horror in 2013 when her home state of Uttaranchal, north of the country, was devastated by floods.
"Watching people's homes being swept away and thousands of people and animals dying was scary, and a wake-up call for everyone to do something about it," she said. "Global warming is a real threat, so we need to pay close attention to it."
Now a veteran activist at 13, Ridhima has also lobbied India's National Green Tribunal to address climate change. When her petition was dismissed, she took her cause to the Supreme Court.
She also joined a group of other young activists from around the world to file a complaint with the United Nations Committee on the Rights of the Child against Argentina, Brazil, France, Germany and Turkey over their failure to manage the climate crisis.
As the world marks Environment Day on June 5, Pandey has emerged as one of several Indian girls and women at the forefront of her country's
conservation movement
, regularly taking on the government as well as powerful corporate lobbies.
Sunita Narain, 60, leads the Delhi-based Centre for Science and Environment, which monitors air pollution levels around the country and studies the effects of climate change.
Listed in 2016 by Time magazine as one of the world's "100 most influential people", Narain first rose to prominence by criticising soft drink giants Coca-Cola and Pepsi for the toxic levels of pesticides in their products.
The use of local seeds and the promotion of biodiversity are among the most pressing issues for Indian environmentalists.
"Local seeds are of more value to farmers because they are better adapted to local conditions and are more pest-resistant," said Dr Shreeram Khanvilkar, a former professor at the Delhi-based Indian Institute of Ecology and Environment. "They grow organically with just air and water and don't need chemicals and fertilisers making them healthier for the environment and human consumption."
Vandana Shiva, 68, earned global acclaim for her work promoting food sovereignty and biodiversity. Her campaign against genetically modified organisms – or GMO – earned her the nickname "Gandhi of grain".
An author of 20 books about ecology, Shiva has led the fight against genetic engineering and the negative impact of globalisation while advocating fair trade practices, such as opposing corporate patents over seeds.
Tulsi Gowda, 77, is living proof that neither age nor lack of formal education are roadblocks to environmental activism. Based in Honnali village in southern Karnataka, Gowda extracts seeds from "mother trees" to regenerate plant species. She has nurtured more than 40,000 trees in her village while also working with afforestation programmes to plant saplings of different species.
For her efforts, she was honoured with one of India's highest civilian awards, the Padma Shri.
"I was born into a poverty-stricken tribal family," she said. "My father died early and my mother was a daily wager, so I couldn't get any formal education. But I've always been very close to nature.
"I've learned over the years that if you take care of nature, it takes care of you. The moment you mess with it, the results aren't good."
Rahibai Popere, 56, has also spent years fighting to preserve biodiversity in Indian crops, conserving India's rapidly disappearing native seeds for grains and vegetables.
From Kombhalne village in the western state of Maharashtra, Popere has nurtured 43 acres of farmland and cultivated 17 crops, distributing free seeds to encourage farmers to expand crop diversity.
"I started my journey to conserve and save indigenous seeds 25 years ago when my children started becoming very sick after eating market-bought vegetables grown from hybrid seeds," she said. "The vegetables were full of pesticides and chemicals too, which weren't good for human consumption.
"Plants need just air and water for cultivation. So I began preparing indigenous seeds and started distributing them to other villagers. This slowly became a movement. Today I have a seed bank in my small mud house for the conservation and revival of crop diversity."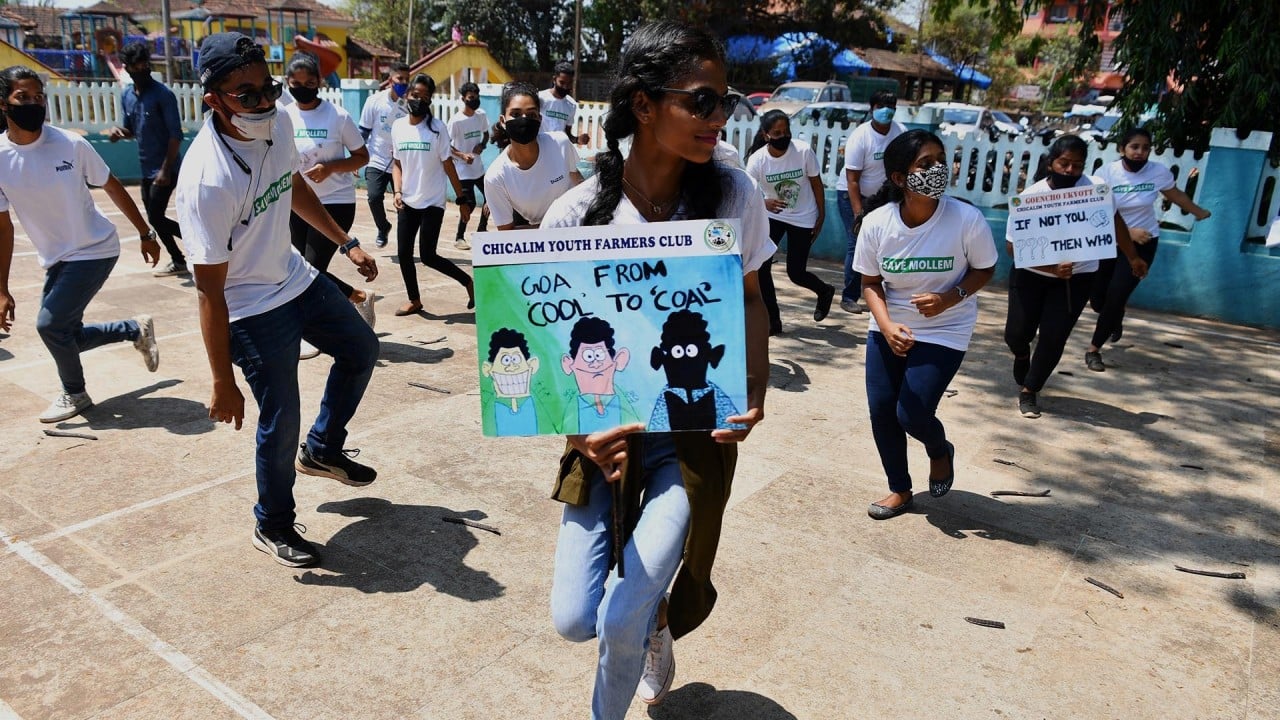 03:53
Young female activist leads fight to save forests and biodiversity in southwestern India
Young female activist leads fight to save forests and biodiversity in southwestern India
According to Khanvilkar, women are at the forefront of environmental protection because they play a more critical role than men in handling natural resources at the family and community levels.
"In communities around the world, women manage water, fuel, food, as well as forests and agricultural farms. They also produce up to 80 per cent of food across developing countries and are therefore also more directly connected to the Earth and impacted by environmental damage," Khanvilkar said.
"Women also play primary roles as carers and nurturers. This makes them more altruistic and empathetic, which manifests in a stronger ethic of care as well as a higher sense of social and environmental responsibilities."
This article appeared in the South China Morning Post print edition as: Women at forefront of conservation movement