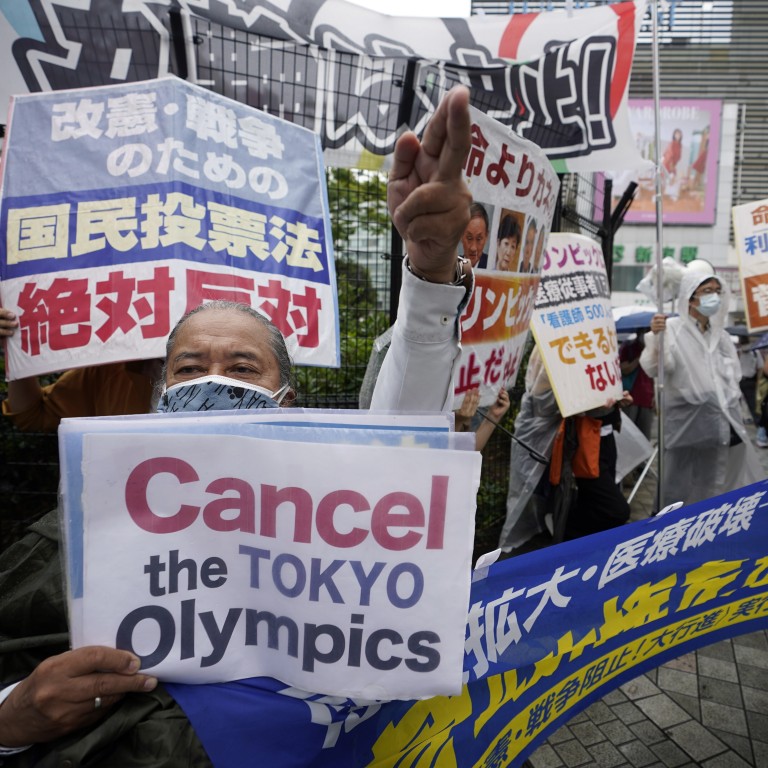 Tokyo Olympics: public opposition wanes, but doctors still worry Games will worsen Japan's coronavirus crisis
As Japan's fourth wave of infections recedes, a new poll has found a majority of the public in favour of the Games going ahead as planned from July 23
Medical professionals are concerned about new variants and a probable fifth spike in cases, however. Cancelling would cost Japan an estimated US$16.5 billion
With the number of new coronavirus infections gradually declining, vaccinations picking up pace after a slow start and the Tokyo Olympic Games just six weeks away, the organisers of the largest sporting event in
Japan
's history will no doubt welcome the fact that public opposition to the Games looks to be weakening.
Helping the organisers' case was Ryota Yamagata's new national record in the 100-metre sprint on Sunday, his time of 9.95 seconds at a meet in Tottori City bolstering hopes that a Japanese athlete might make the final – and even the podium – in what is widely seen as the Olympics' blue-ribbon event.
A public-opinion poll conducted by the Yomiuri newspaper on Monday indicated that 50 per cent of the public now support the Games going ahead as scheduled from July 23, up from just 39 per cent one month ago. Some 24 per cent of respondents said the Games should go ahead with a limited number of spectators, while 26 per cent believed the best course of action would be to have the stadiums empty.
Combined, those figures eclipsed the 48 per cent who said the Olympics should be cancelled outright, down from 59 per cent in May.
"I strongly want the Games to go ahead as planned," said Ken Kato, a Tokyo businessman. "Of course there are risks associated with an event like the Olympics during a pandemic, but I am confident that the really strict measures the government has put into place will mean they can go ahead safely."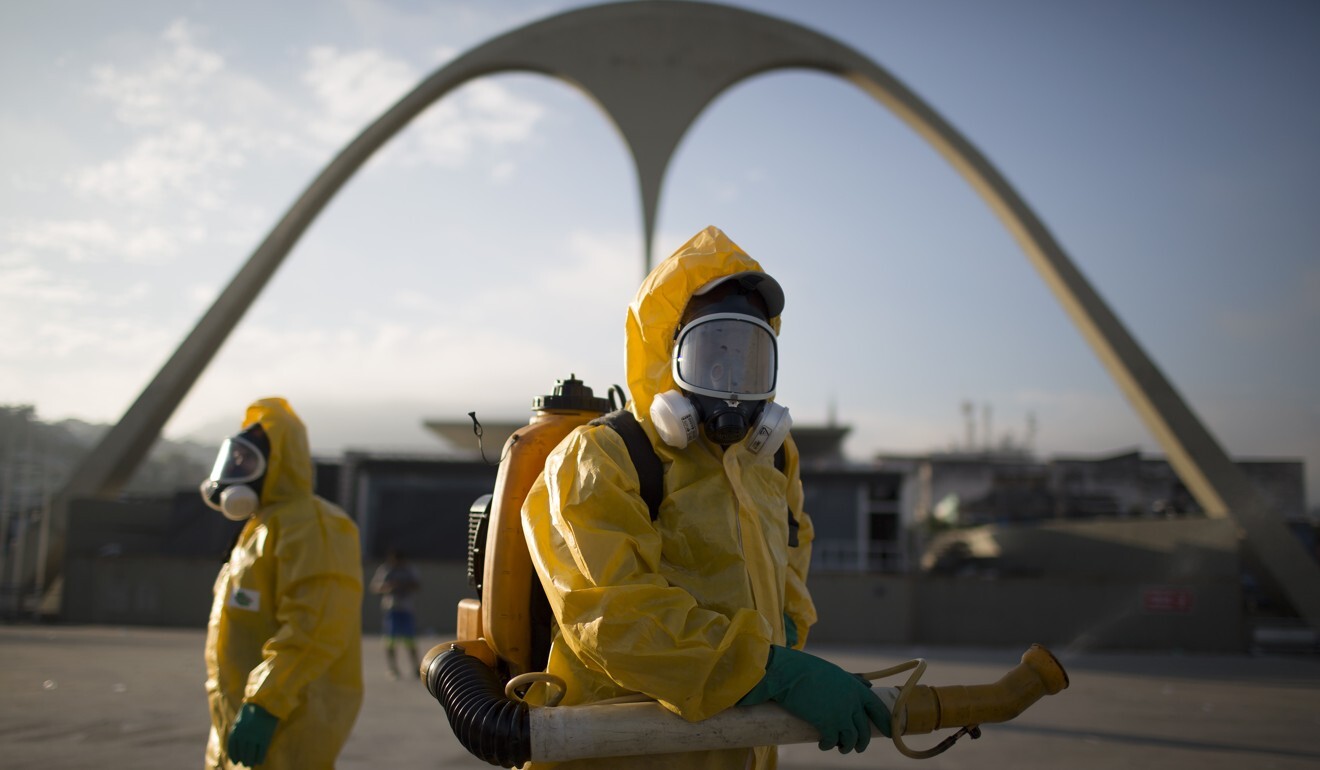 Kato pointed to the
2016 Olympics
, which went ahead despite the threat of
Zika virus
hanging over
Brazil
– adding that no cases of the virus were reported among athletes or foreign visitors at those Games, according to health officials.
"To not have the Games now, cancelling them at such a late date, would be a disaster for the Japanese economy," he said. "So much has been invested in the new buildings, infrastructure and facilities that not having some returns on that would be unthinkable."
The Nomura Research Institute, a Japanese think tank, has estimated that cancelling the Olympics and Paralympics this summer would cost Japan some 1.81 trillion yen (US$16.5 billion). Even a new wave of infections – and fresh state of emergency – triggered by the Games would cause less economic damage than cancelling the event outright, the institute said.
At parliament on Monday , opposition lawmakers grilled Prime Minister
Yoshihide Suga
and cabinet ministers over going ahead with the Games despite worries that holding such a big sporting event could further spread coronavirus infections.
Japanese Olympics Committee board member Kaori Yamaguchi, a judo medallist, added to the rancour on Friday when she said in an opinion piece her nation had been "cornered" into pressing ahead with the Games despite public opposition during the pandemic.
Medical professionals have raised concerns in recent days that hosting thousands of athletes and officials from around the world during a pandemic could lead to the emergence of a new "Olympic" variant, with Shigeru Omi, an infectious disease expert who heads a government subcommittee on the coronavirus, saying it was "not normal" to hold the event under such conditions.
Kato, the businessman, said he was planning to heed health officials' advice to "stay at home as much as possible and watch the games on television", but he expressed confidence in the authorities' ability to monitor all the people coming to the country for the Games and manage any outbreaks that may occur – saying he thought the risk was "manageable and acceptable".
Mayuko Shibata, a student living in Tokyo, said she had "no real concerns" about the Olympics going ahead as planned, as she thought the Japanese public had been good at keeping to restrictions such as wearing masks, observing social distancing and staying home to keep infections down.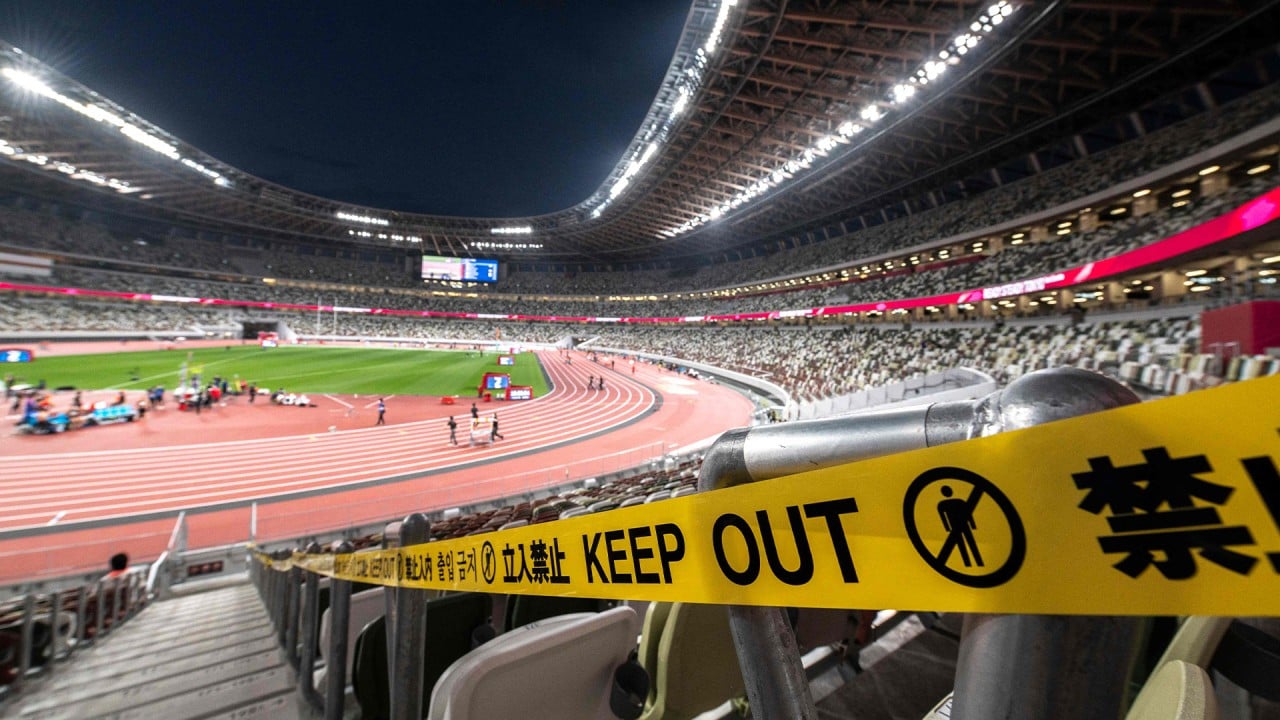 04:41
Are the 2020 Tokyo Summer Olympics going ahead?
Are the 2020 Tokyo Summer Olympics going ahead?
"The government has already decided that no spectators will be allowed into Japan for the Games and nearly all of the athletes and officials will be vaccinated before they arrive, so I'm not too worried," she said. "They will also be in the 'bubble' of the Olympic Village and no one is going to be able to simply go out and walk around Tokyo."
Japan's daily tally of coronavirus cases has been declining since April 29, the peak of the country's fourth wave of infections when 7,914 cases were reported. On Monday, health officials recorded an additional 351 new cases in Tokyo and 2,071 nationwide.
A fifth spike in cases before the Games get under way is "likely", infectious-disease specialists have warned, with the rise of new coronavirus variants further complicating matters.
The variants first found in
Britain
,
South Africa
and
India
have now been detected in Japan, with health officials last month reporting the first case of a mutation first detected in
Egypt
in a Japanese man in his 50s who had returned home from North Africa.
On Monday morning, Tokyo police reported a deadly incident on one of the city's subway lines, but did not comment further. Private broadcaster Nippon Television identified the person who died as a senior official at the Japanese Olympic Committee.
A committee representative told Reuters it was gathering information on the incident.
Additional reporting by Reuters
This article appeared in the South China Morning Post print edition as: Resistance on wane with Olympics drawing near