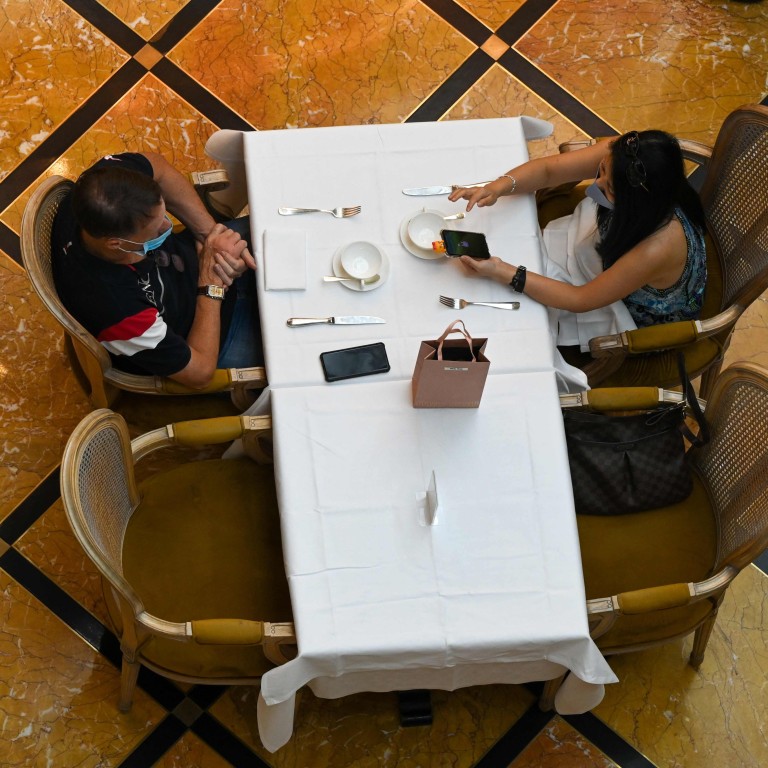 Singapore to vaccinate 12-year-olds and allow groups of 5 as Covid-19 restrictions ease
City state to widen vaccination drive from Friday and ease restrictions from Monday. Further easing, including dining in at restaurants, is expected from June 21 if infection numbers remain low
Previous restrictions were brought in after a rise in local infections, but domestic cases have been falling, with only two reported on Wednesday
Singapore
will on Friday widen its vaccination policy to include people aged 12 and above and those who have recovered from an earlier infection as the country prepares to relax social-distancing measures in place for the past month.
From Monday people will be allowed to gather in groups of up to five, up from a limit of two, and museums, libraries and tourist attractions will be able to operate at 50 per cent capacity, up from a limit of 25 per cent. If infection numbers remain low, from June 21 authorities will allow people to dine-in at restaurants and gym-goers will be able to exercise without masks on. However, employees will still have to work from home until further notice.
Singapore had tightened its restrictions on May 16 in response to a rise in local infections, after recording 533 local infections in May, compared to 55 in April and nine in March. 
Authorities are aiming to have half of Singapore's 5.7 million population fully vaccinated by August, and have three-quarters jabbed by October.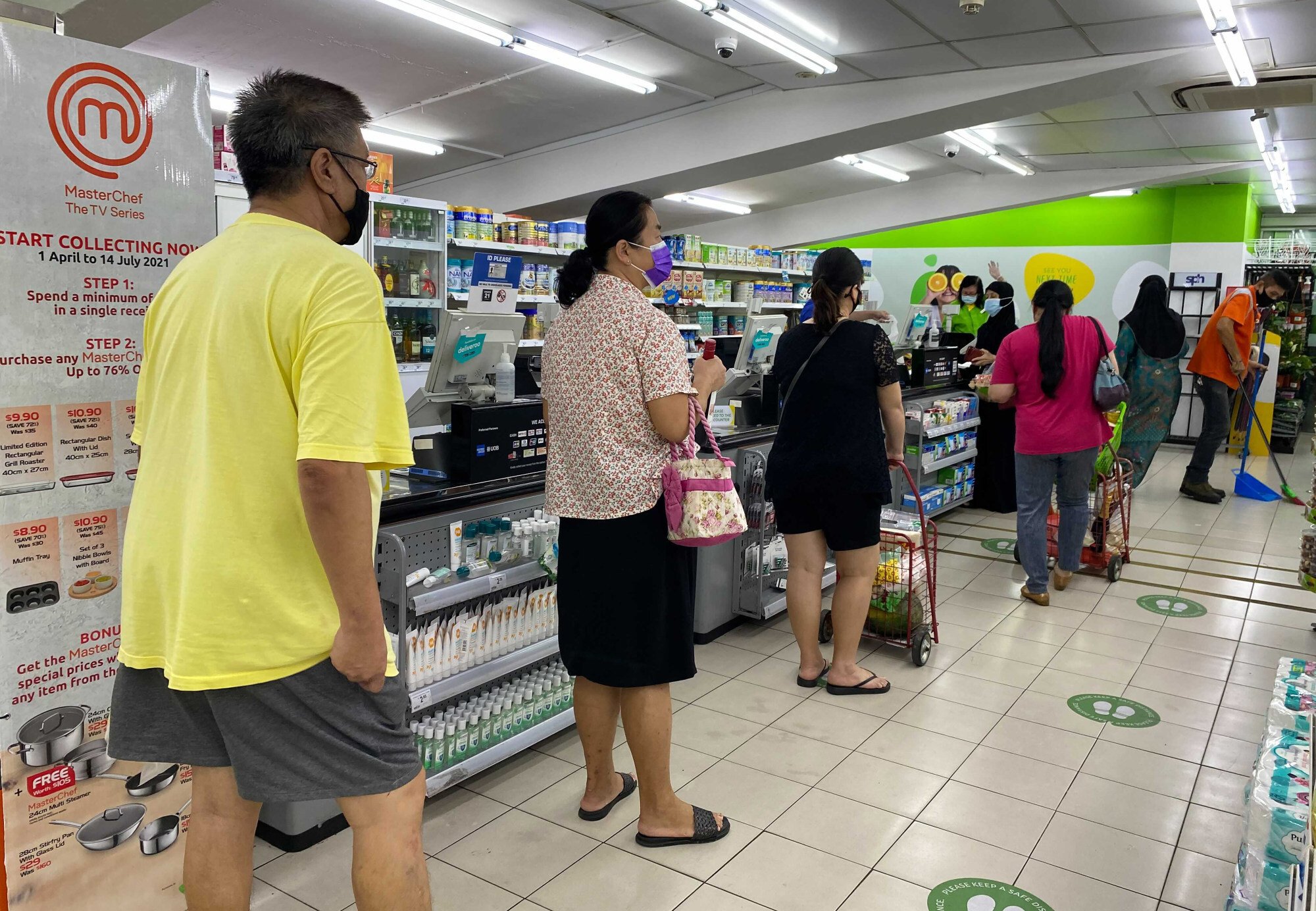 Gan Kim Yong, co-chair of the multi-ministry task force set up to deal with the virus, said the tightened measures had brought the Covid-19 situation in Singapore under control. 
The number of domestic cases has fallen over the past week. On Wednesday, only two locally-transmitted cases were reported, the lowest count in more than a month. 
Kenneth Mak, the health ministry's director of medical services, said Singapore's reopening was "paced and progressive" as variants of concern, particularly the B. 1.617.2 or Delta variant that was first reported in India, was more transmissible in closed settings. This meant that large clusters of cases could "easily arise over a short period of time". 
The health ministry had earlier said that there were 428 local cases with the Delta variant, making it the dominant strain in Singapore. 
Singapore's health minister Ong Ye Kung said that from Friday vaccination bookings would be opened to citizens aged 12 to 39, a group of about 1.5 million people.
The country currently uses the two-dose Pfizer-BioNTech and Moderna vaccines, and inoculations are available for students and residents - including foreigners - aged 40 and above.
Ong also gave an update on the country's vaccination numbers. As of Wednesday, 2.5 million people had received at least one dose of the vaccine and 1.9 million were fully vaccinated. This means about 44 per cent of the population has had at least one dose. 
Singapore, he said, was able to administer 49,000 doses on a daily basis and would be able to keep up with this pace if vaccine supplies remained steady.
Individuals who have recovered from an earlier Covid-19 infection were recommended to receive a single dose of vaccine as there was evidence indicating that a single dose would boost their immunity, Ong said.
Authorities said they intended to use testing, quarantine and localised shutdowns of malls and schools to fight the virus. Finance minister Lawrence Wong, also a co-chair of the task force, said: "We will try our very best to avoid having to impose general nationwide restrictions like another circuit breaker."
Bubble wait continues
Asked about the now-stalled quarantine-free
travel bubble
with Hong Kong, Ong, who was previously the transport minister, joked that he would need an update from the current transport minister but said Singapore was being cautious and "we probably don't want to rush".
Ong said the "spots of fire", or the recent wave of infections, may have been put out but there still could be embers burning.
Gan, who is also the trade minister, said a high vaccination rate would open up more possibilities. He said the discussions on the travel bubble with Hong Kong were continuing, but he thought it would "require some time, especially, until we are able to raise our vaccination rate, then this will give us greater confidence and greater flexibility in implementing air travel bubbles". 
These remarks came despite encouraging infection numbers from Singapore in recent days. The country's seven-day moving average of unlinked cases stood at 1.0 as of Thursday, while Hong Kong's was 0.14 on Wednesday.
Both sides had earlier came up with three criteria for the travel corridor to resume: the moving average on the last day of suspension should be under five; both cities to clock three consecutive days of not more than three unlinked cases; and the moving average on the third day be five or less.
A spokesman for the Hong Kong government said the target date for the travel bubble would be reviewed in early July.