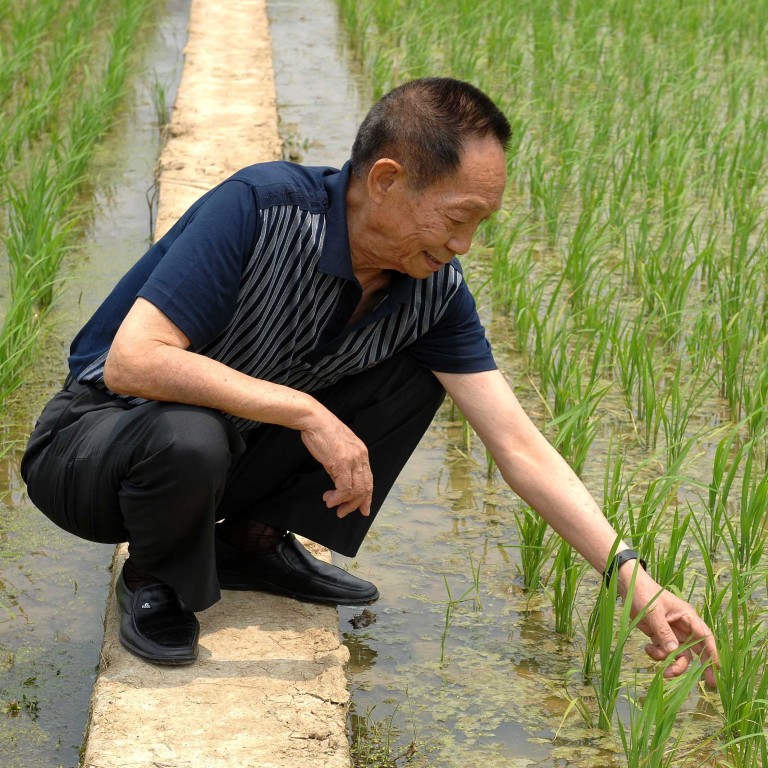 Why didn't the rest of Asia get a taste for Chinese hero Yuan Longping's hybrid rice?
The 'father of hybrid rice' took China from famine to feast with his 1970s breakthrough that boosted yields by 20 to 30 per cent, yet today much of Asia remains wedded to local forms of inbred rice
Funding problems, limited research, low genetic diversity and good old fashioned taste buds all help to explain why. But experts say there's no reason we all can't learn to love the hybrid variety
As a guest professor at the Institute of Food and Nutrition Development in Beijing, Suresh Babu often finds himself eating out at Chinese restaurants after his lectures. Fortunately for him, Babu is a "rice lover".
"Whenever I go to China, I find hybrid rice in the restaurants, grocery shops, everywhere," said Babu, who is also a senior fellow at the International Food Policy Research Institute in Washington.
Less fortunately for Babu, while modern
China
may have what seems like an endless supply of rice, little of it appeals to what he calls his "South Indian taste buds".
It is an irony not lost on Babu, whose lectures sometimes recount the achievements of
Yuan Longping
, the Chinese agronomist who became a national hero by developing the first hybrid rice varieties in the 1970s, thereby boosting harvests by 20 to 30 per cent and helping to feed the world's most populous country as it was recovering from its Cultural Revolution-era famine.
Like many other agriculturalists, Babu remains in awe of Yuan's achievements and how he "made a worldwide impact in understanding hybridisation technology in crops like rice". Not only was Yuan's new rice able to produce a greater yield, it could survive in tougher, drier conditions – of great importance to a country that had a shortage of arable land. As Babu pointed out, Yuan –
who died in May
at the age of 90 – had continued to contribute to China's food security up until his death, improving yields on a near yearly basis. Today, the third generation hybrid rice developed by Yuan yields an average of more than 15 tonnes per hectare, compared to a yield of about three tonnes per hectare before the development of hybrid rice.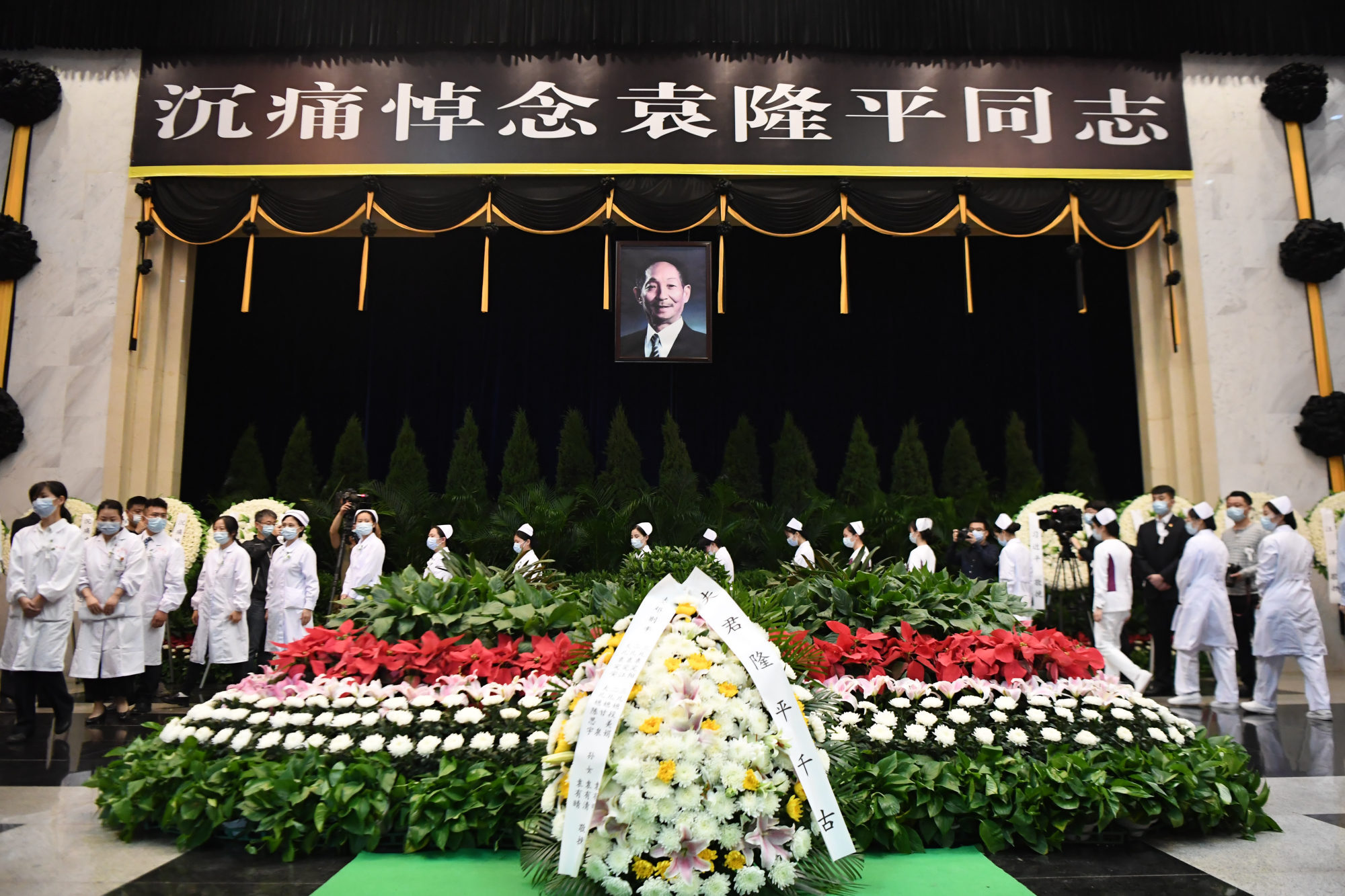 But while Yuan's achievements transformed China's rice industry – at present more than 50 per cent of China's rice is grown using hybrid technology – outside China his methods have made far less of an impact. Other rice-dependent nations, such as India, Bangladesh, Indonesia and the Philippines, remain largely dependent on inbred rice varieties. In these countries, less than 15 per cent of rice supplies come from hybrids – ie, varieties that are the product of a cross between two genetically distinct parents.
Experts say there are a number of reasons for this, including technical factors such as low genetic diversity in endemic rice crops and monetary constraints that have limited research and development. But one of the biggest factors is, as Babu's "South Indian taste buds" have found, the flavour.
OF RICE AND MEN
Like many other rice lovers from outside China, Babu finds that hybrid rice "lacks the distinctive qualities of local meals, [things] like colour, smell and taste".
Yuan's driving force had, after all, been about ending hunger rather than tweaking things like taste and texture. As Yuan himself once commented, "First we must have enough food, then comes eating well".
But with thousands of varieties of rice across Asia, local populations have been brought up on delicacies and recipes that use rice grown in very specific geographical and climatic conditions. Taste buds can take exception to even the subtlest of differences.
In South Indian cuisine, "the fragrant govind bhog or the black and sticky karuppu kavani" varieties are best suited to making rice pudding, according to Sreedevi Lakshmi Kutty, co-founder of organic food retailer Bio Basics and a consultant to the Save Our Rice Campaign, which works to promote and conserve indigenous rice.
"For some biryanis, the long, slender, famous basmati is ideal, whereas for a ghee rice the fragrant, small and slender jeera samba rice from Tamil Nadu would be better," said Kutty.
Indeed, "Often the rice can determine the meal, whereas at other times the meal will determine the choice of rice."
South India alone has more than 1,000 varieties of rice, which are endemic to the region, while there are more than 13,700 traditional varieties in Southeast Asia, each one specific to the peculiarities of its geography.
"Popular rice varieties are different in different parts of the world. Basmati or sona masuri are quite popular in
India
, however in
Thailand
preference for jasmine is high. In the
Philippines
dinorado rice is famous, while in
Japan
, japonica rice like koshihikari are more popular," explained Dr Jauhar Ali, head of the Hybrid Rice Development Consortium at the International Rice Research Institute in the Philippines.
Most of these rice varieties are inbred.
However, it is not only their taste that sets them apart, but the method of production. Hybrid rice can be more costly to farmers as it requires new seeds to be bought after every harvest (as opposed to inbred rice, which is produced through inbreeding, or self-pollination). This makes hybrid rice more complicated for farmers, and tends to result in lower profit margins.
"While the inbred rice can be propagated by itself, and can grow a number of generations by reusing the seeds, hybrid seed technology is a little complex," said Dr Ali. "Seed production for hybrid rice is a process that needs advanced technology, and intensive research which inbred rice might not need."
Babu the guest professor said many farmers disliked hybrids because the productivity of the crops died out after the first generation and new seeds needed to be bought after every harvest. This affected profitability and was compounded by local inbred rice performing better than hybrids in the market, meaning the advantage of greater yields was balanced out. 
Meanwhile, trying to recreate the particular taste of a local variety is a non-starter, as each variety of seed is unique and its quality depends on myriad factors.
Quality is something that Bably Bhasin, founder and CEO of the rice wholesaler Sameza in Singapore, knows all about. Sameza produces more than 50,000 tonnes of rice every year from the Bhasin family mill in India and for 35 years their premium brand was harvested only for the royal families and dignatories of India and the Middle East.
"Seed choice and grade, location of crop, expertise of the farmer, ageing time, milling techniques – all these contribute to the resulting quality of basmati rice. Therefore you see a large range in quality and pricing in this category. All basmati rice is definitely not the same," said Bhasin.
THE STICKY POINT
Rice is a self-pollinating, bisexual plant – meaning both the male and female parts are intact in every flower of rice. This makes controlling its reproduction difficult, particularly on a mass scale for commercial purposes.
This is where Yuan's genius came into play. After years of searching Yuan found a gene that conferred male sterility which meant he was able to control the male side of reproduction, making his quantum leap in rice hybridisation possible.
"The hybrid rice developed by China was well accepted by both its farmers and consumers," said Babu. "The rice was perfect for its population – sticky, rich in starch and easier to be handled with chopsticks."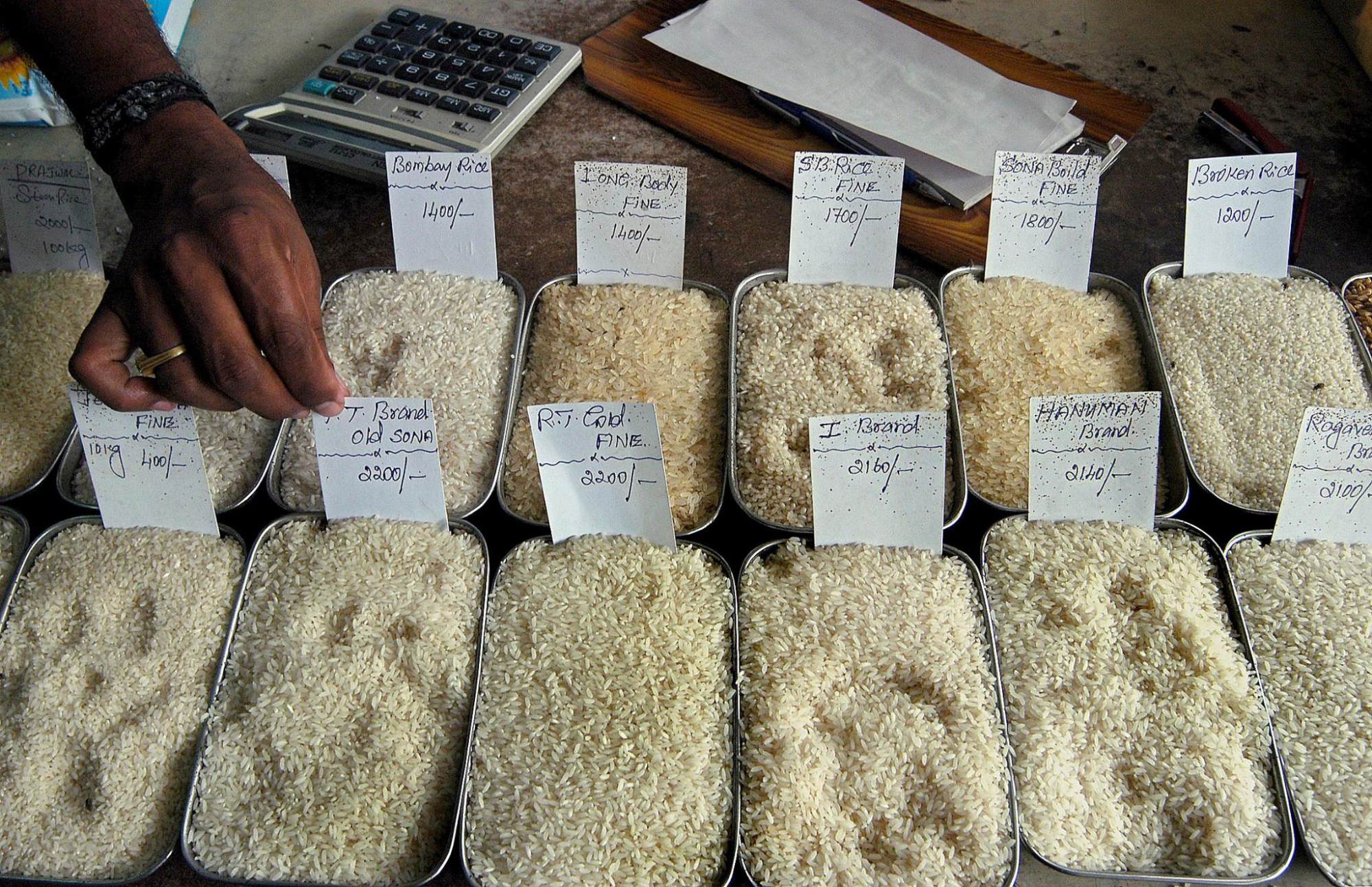 However, Yuan's solution relied on the variety of Chinese rice that contained the genetic anomaly, essentially limiting his solution to the local varieties of rice in China.
To make varieties that would appeal to taste buds outside China, local substitutes needed to be found, said Ali. However, limited budgets often stopped this from happening, he said.
Nature itself can be a sticking point, too. Guest professor Babu noted that in some countries the "genetic material for developing local hybrid rice is limited". 
Babu said any new hybrid rice variety needed to tick a few checkboxes to be successful. Chief among these were that consumers should prefer the new variety and profit margins should be greater than with inbred varieties.
Ali insisted that hybrid rice could taste just as good as inbred rice to local tongues, but added that "local research and science is imperative for that to happen".
He added that soon people may have little option but to learn to love hybrid rice. "With tremors of climate change, we are losing land to floods and rising sea levels. Increasing the productivity of crops to feed the expanding population from limited land seems to be the only solution."
Were it not for Yuan, Ali said, that might not have been possible.