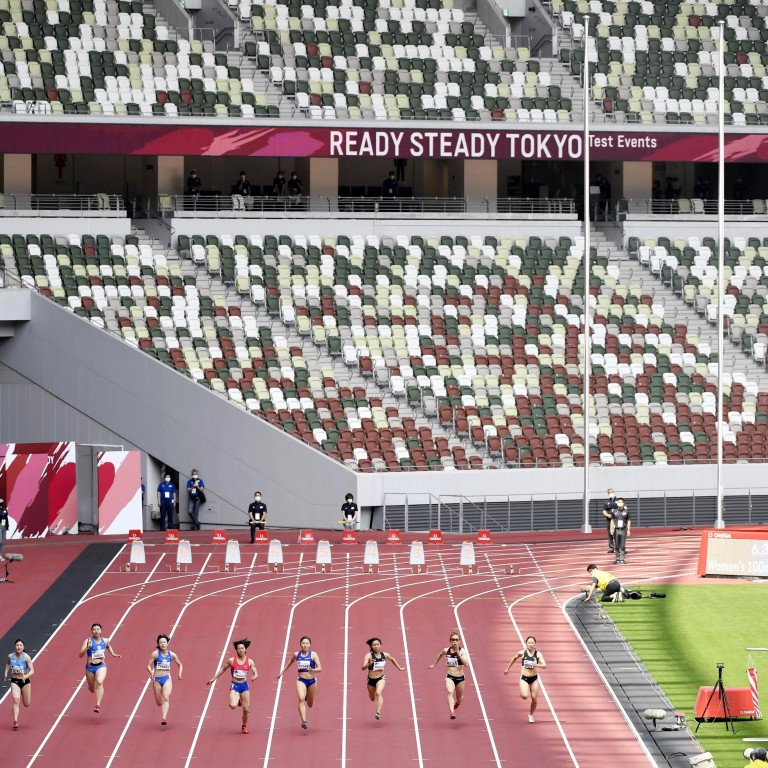 Tokyo Olympics: 'Japanese only' signs spark outrage as sponsors count cost of spectator ban and Covid-19 state of emergency
Akasaka Excel Hotel Tokyu apologises and removes signs after uproar on social media, citing a misunderstanding over coronavirus safety measures
Meanwhile, a new state of emergency and a ban on spectators have hit sponsors already questioning whether association with the increasingly controversial event could hit their brands
A Tokyo hotel has apologised and removed signs saying "Japanese only" and "foreigners only" from elevators after the Covid-19 precaution sparked outrage on social media ahead of the
2020 Summer Olympics
.
Tokyo entered a state of emergency on Monday amid concerns that an influx of tens of thousands of athletes and officials during the July 23-August 8 Games will spread the
coronavirus
, cases of which are rising in the Japanese capital.
Akasaka Excel Hotel Tokyu in downtown Tokyo put up the signs on Friday in response to guidance from
Tokyo 2020
organisers to ensure the movements of guests related to the Games were separated from others staying at the hotel, a hotel official said on Monday.
The official insisted there was no intention to discriminate against foreigners.
"We tried to make it easy to understand but ended up causing misunderstanding," the official said. He said the signs were removed on Sunday morning and the hotel was now discussing with its headquarters what expression to use instead.
The signs triggered harsh criticism on social media, where they have been likened to apartheid and segregation.
While
Japan
has not seen the explosive outbreaks seen elsewhere in the world it has recorded more than 815,440 cases and nearly 15,000 deaths. Tokyo alone recorded 614 new cases on Sunday, up 96 from one week previously and the 22nd straight day of week-on-week gains. There have been a total of 181,638 cases reported in the city to date, with authorities warning that the more virulent Delta variant of the virus is rapidly becoming the dominant strain and, by August, will account for nearly all cases in Tokyo.
At the same time, Japan's vaccination roll-out has got off to a slow start. At present, just over 17 per cent of the 126 million people in the country have had two jabs and the government claims to be administering 1 million shots a day.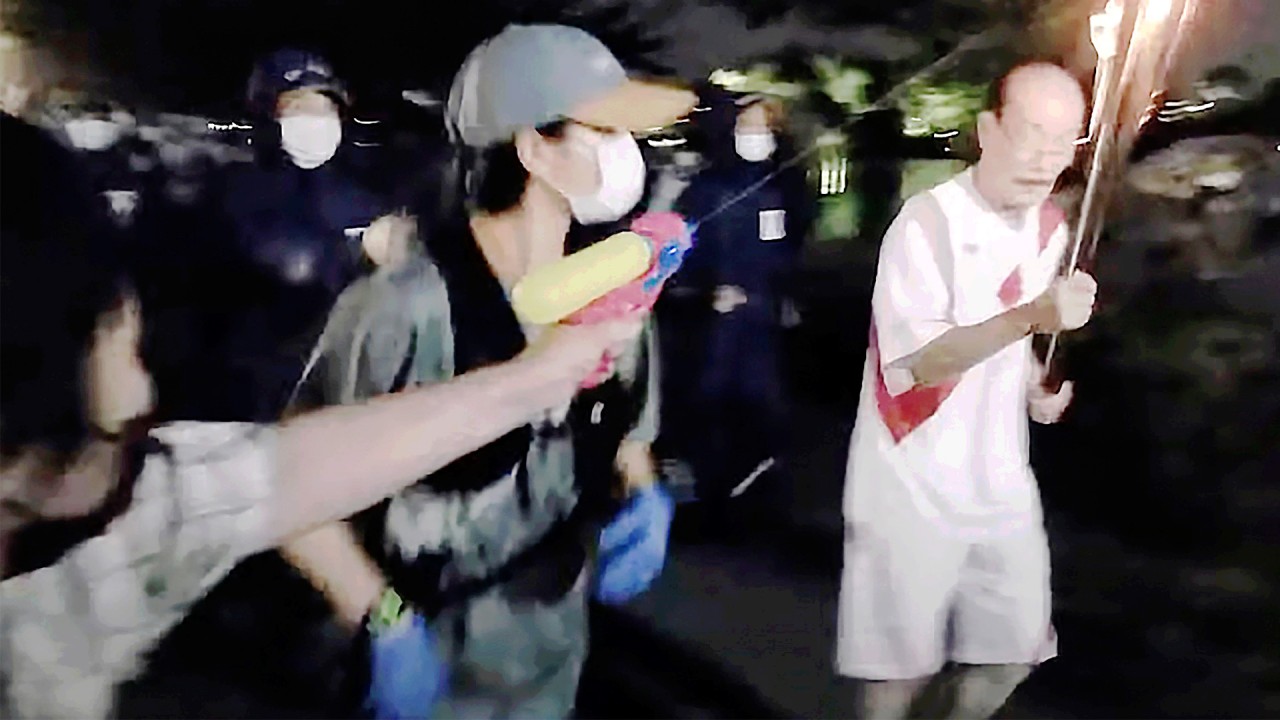 02:25
Woman opposing Tokyo Olympics arrested after shooting water pistol at torch bearer
Woman opposing Tokyo Olympics arrested after shooting water pistol at torch bearer
Costly decision
The state of emergency and the government's decision last week to ban spectators from the Games have also stoked public discontent by turning attention towards the losses the event will incur and the likely cost to the taxpayer.
Tickets to the tune of 90 billion yen (US$820 million) had already been sold and will now have to be refunded, while hotels, restaurants, bars and all the other businesses that were looking forward to a windfall from hundreds of thousands of people thronging Tokyo for the Games are now licking their wounds.
Economists have suggested the new state of emergency, which will last until August 22, after the Games have concluded, will cost the Japanese economy 1 trillion yen (US$9 billion).
Sponsors have been dealt a particularly poor hand, though some are putting a brave face on the situation, with travel firms such as Japan Airlines, All Nippon Airways and domestic travel giant JTB saying they hope that people watching the Games on television around the world will be inspired to vacation in Japan as soon as travel restrictions are limited.
Other firms, such as Toyota, sporting equipment maker Asics and brewer Asahi told the Nikkei newspaper they were "scrambling to adjust their plans" for sales linked to the Games, but still hoped the raised profile on television and other media would ultimately help their brands.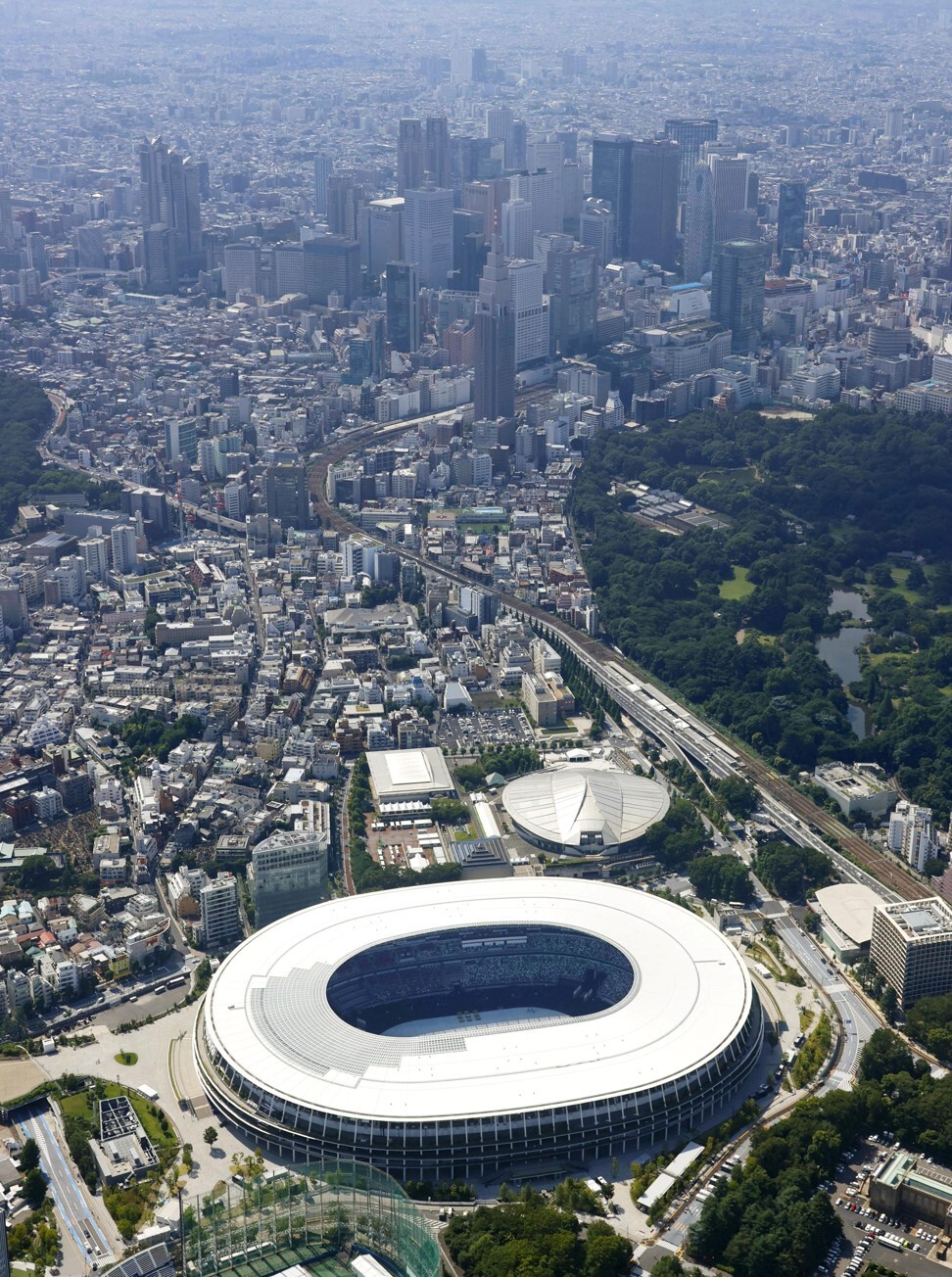 The Games has 68 domestic corporate backers, who together have raised more than US$3 billion for the event. After overseas spectators were banned in March, many sponsors had been hoping that spending by local spectators could pick up some of the slack. Asics, for instance, had been hoping to sell souvenirs and replica kits at venues to local spectators.
But last week's decision has dented those hopes. In addition to Tokyo, the local governments in Fukushima and Hokkaido have banned fans from Olympic events, although the governor of Shizuoka, which is scheduled to host bicycle road racing races, has said he wants routes to be lined by onlookers for events.
Meanwhile, the brewer Asahi has been hit by the decision last month to ban alcohol at Olympic venues.
On top of the hit to immediate sales revenue, sponsors are also concerned about whether being associated with the increasingly controversial event could have a negative impact on their brands.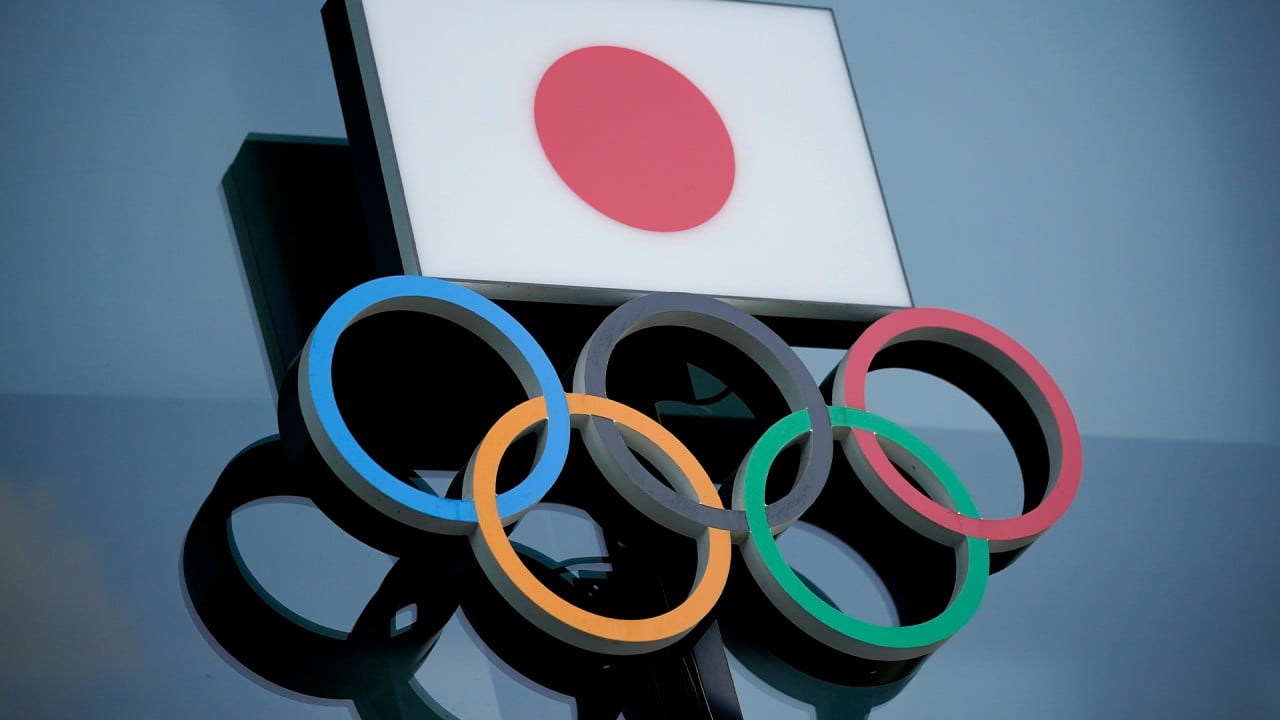 02:10
No singing and chanting, Covid-19 rules unveiled for delayed Tokyo Olympics
No singing and chanting, Covid-19 rules unveiled for delayed Tokyo Olympics
Bitter debate
In the Japanese media, the ban on spectators has prompted an increasingly bitter debate.
The
Sankei
newspaper – usually a vocal supporter of the Liberal Democratic Party – condemned Prime Minister
Yoshihide Suga's
decision announced on July 8 to go ahead with the Games in empty stadiums, accusing the government of "abandoning its promise" to make the largest sporting event in Japanese history a success.
"This is an embarrassing catastrophe for the host nation," the conservative daily said in an editorial published on Monday.
The
Sankei
blamed the debacle on the government for failing to provide sufficient
vaccines
, pointing out that Europe had been able to go ahead with the European Championships football tournament as enough people had been inoculated.
It added, however, that professional baseball and football matches had been taking place in Japan for more than a year without a major outbreak linked to spectators and demanded to know how long the government intended to continue a "cycle of imposing and lifting states of emergency and cancelling events".
Yoko Tsukamoto, a professor of infection control at the Health Sciences University of Hokkaido, said the nation needed to open up "sooner or later" and that with more people being vaccinated and safety protocols in place, Olympic events would have been an ideal opportunity.
"It is a difficult decision, of course, but the number of people who have had two shots is increasing rapidly now and we know that Japanese people do not have a problem going to events wearing a mask, practising social distancing, disinfecting their hands and so on," she said.
"It is deeply disappointing to everyone in Japan that we cannot have spectators at events, but I think this is an opportunity," Tsukamoto said. "The economy has been hit hard and we need to open things up – like they are doing in other countries – sooner or later.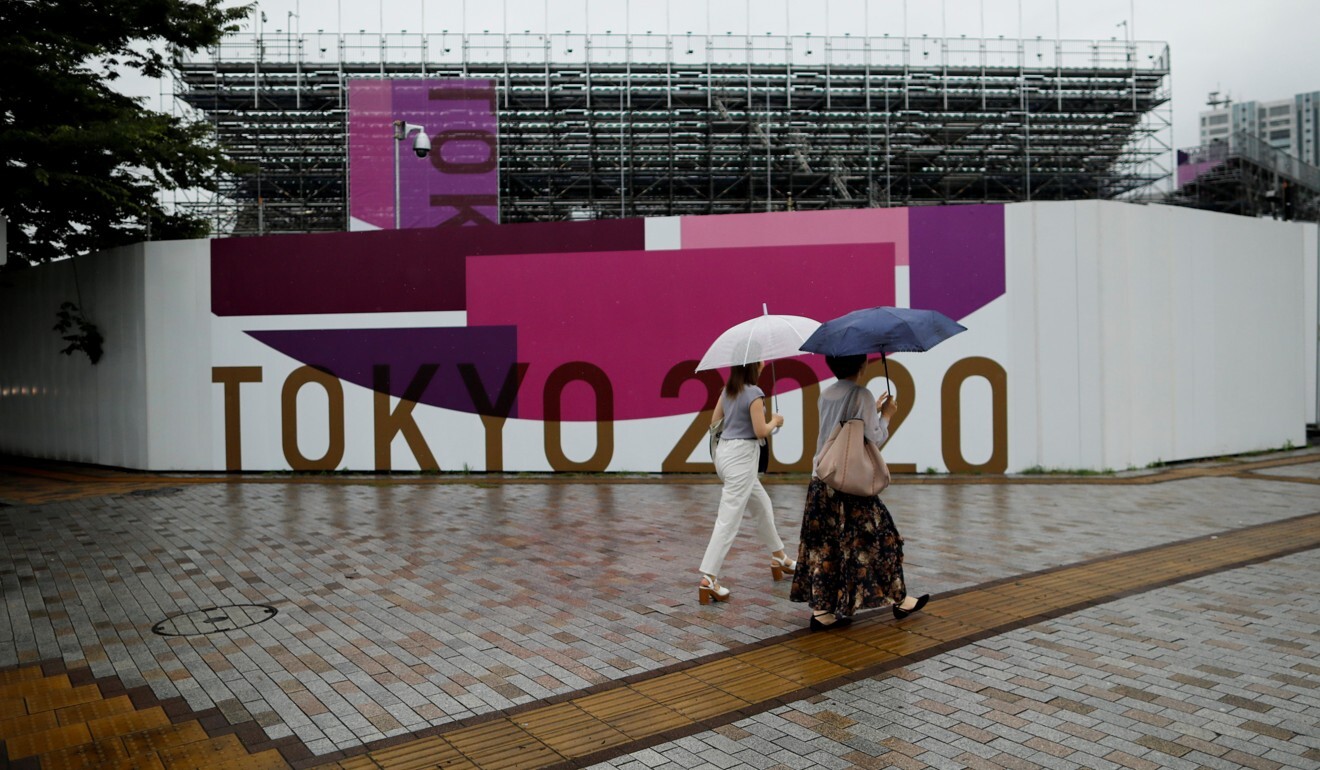 "I see no reason why people who have had both shots and take the right precautions should not be able to go to Olympic events," she added.
Others are less supportive of the idea, with the Yomiuri newspaper, usually another staunch defender of the LDP, calling on people to stay home and "cheer [Olympic athletes] on your TV".
The left-leaning Asahi said Suga's decision was "a reasonable response" to concerns about a resurgence of the virus, but that the spectator ban was "a painful price for disrespecting expert opinions" earlier in the pandemic.
It also accused the government, the International Olympic Committee, the local organising committee for the event and the Tokyo Metropolitan Government of "thoughtless behaviour [that] has only deepened public disillusionment with the Olympics".
On Friday, Hidenori Suzuki, the official in charge of ticket sales for the Games, appeared at a press conference to announce the procedures for returning tickets – but quickly won sympathy when he became visibly emotional at the news.
"We have done all we could to meet the expectations of those who bought tickets and I feel a deep sense of pain," Suzuki said at the televised event, pausing in his speech and fighting back tears.