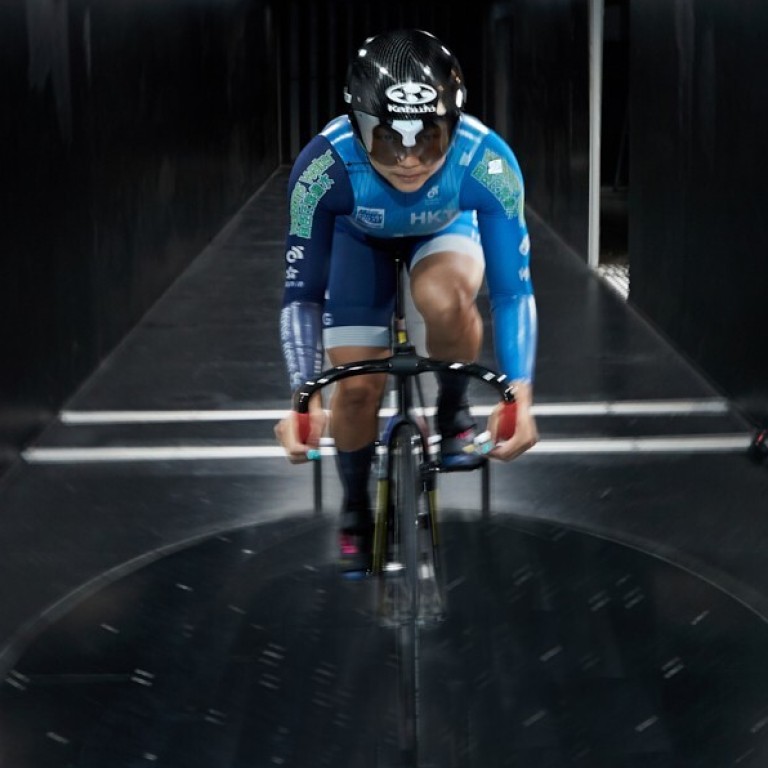 Tokyo Olympics: from wearables to 3D printed shoes and AI-powered coaching, athletes are using technology to aim for gold
Sports technology that monitors technique and apparel to improve performance is an important part of an elite athlete's preparations
But critics say this can equate to 'technological doping' and has worsened inequality between well-funded teams and those from developing nations
Our Tokyo Trail series looks at key issues and athletes in the run-up to the 2020 Olympics, which are scheduled for late July. This is the first of three stories on the use of technology and innovation at the Games.
Irish diver Oliver Dingley spent much of the past year doing strength training in the gym before qualifying for the
Tokyo 2020 Olympics
. The finalist at the Rio 2016 Games practised somersaults and spent hours on the trampoline to ensure he would get all the power out of the springboard in Tokyo.
When he did train in the pool however, he had extra help. A team of analysts used a video analytics system to replay dives and make adjustments to his form.
In Hong Kong, which is dispatching a team of 46 to compete in 13 sports, elite athletes have been using an antigravity treadmill at the Hong Kong Sports Institute to push themselves to shave off milliseconds but avoid injuries. They also ride on the indoor training bikes while having their stamina, exercise intensity and other metrics measured.
For the more than 11,000 athletes from across the world gathering in Tokyo, the run-up to the Games has already seen their coaches, scientists and analysts engaged in a race to find the most cutting-edge technology to boost their chances of a gold medal. In past Games, some of these have been on display, from sensors that track a swimmer's stroke count to augmented reality glasses that can showcase a cyclist's heart rate and other information.
"Sports technology is an important part of an Olympic athlete's preparation," said Dr Aimée Mears, a lecturer at Loughborough University's Sports Technology Institute. "Most nations and sports governing bodies will have provisions for sports technology and it will be incorporated into the support provided to Olympic athletes."
Olympic teams use biomechanics and data analysis to quantify and examine an athlete's technique following a coaching intervention or when returning from an injury. For example, in swimming, instrumented starting blocks and high speed video cameras are used to measure the forces and movements of a swimmer during a start, she said.
As with every Olympics, the technology being used for this pandemic-era Games has also evolved. Wearable technology in particular has been one of the more recent tools in the Olympic arsenal, according to John Barden, a professor of biomechanics at the University of Regina in Canada.
"Wearable tech was especially useful to keep track of athletes when training grounds were shut down because of the pandemic," he wrote in an article published in The Conversation last week. "One of the obvious benefits of wearable tech is its ability to provide information that wasn't previously available. For example, force-sensing resistors placed in shoes, ski boots or bike pedals can provide a continuous stream of data for entire training sessions."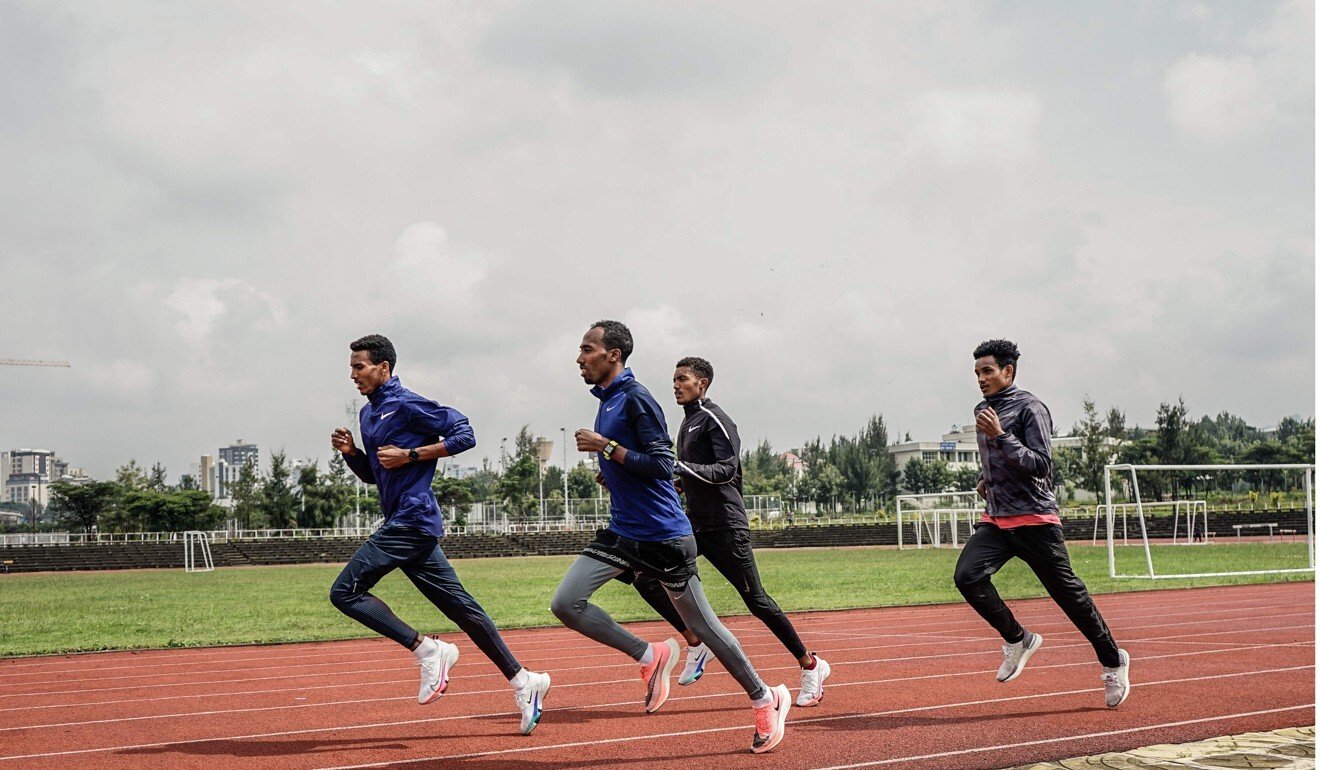 Wearable tech
Among the teams that have used wearable tech is the Kenyan women's volleyball team. Their GPS devices fed data on each player's strength, heart rate and other vitals to coaches, who used the information to prevent injury and tailor the training regime to each individual.
The Nikkei Asian Review reported that Danish sports technology company TrackMan was using its device – built on radar technology – to help the Japanese baseball team analyse pitches or hits to assess how players are doing.
In Tokyo, Chinese tech giant Alibaba Group and US chip maker Intel partnered to run a 3D athlete tracking system that allows coaches to probe into every minute movement of their Olympic athletes.
The system relies on artificial intelligence to understand the biomechanics of the movement of athletes captured by cameras and estimate the position of key body joints. With the system, coaches can adjust training methods based on the real-time information on their athlete's form. Alibaba owns the South China Morning Post.
Intel's "3D digital twinning" technology also creates a virtual replica of stadiums that could help athletes prepare for their races. The model can be accessed through ultra-fast
5G
broadband cellular networks.
Sports brands have also raced to introduce new apparel and equipment that use the latest innovations to enhance athletes' performances.
China's Anta Sports, the sportswear partner of 28 of the country's Olympic teams, produced 3D-printed shoes for the boxing team that it said offered better protection and fit. Leotards were also 3D-tailored to fit the body shape of Chinese gymnasts.
Speedo introduced two new "tech race" swimsuits in their Fastskin range just before the Games, which draw inspiration from sharkskin to reduce swimmers' drag in the water.
Nike released its Vaporfly 4% running shoes in 2017 and they quickly became a firm favourite among athletes. Both Nike and independent studies found the footwear could reduce the energetic cost of running by 4 per cent compared to other marathon shoes, including the record-smashing Adidas Adizero Adios.
Technology and the data it produced have brought more insights and a chance to quantify performance with every edition of the Olympics, said Loughborough University's Mears. Besides performance-monitoring technologies, there were also technologies that monitor athletes' well-being, such as sleep quality, she said.
'Technological doping'
But the introduction of new technologies has not been without controversy. Critics said it was sometimes akin to "technological doping" when it drastically enhanced performance.
World Athletics, the international governing body, in July last year banned the prototype version of Nike's Vaporfly shoes from being used at the
Tokyo Olympics
. The variant contains triple carbon-fibre plates embedded in ultra-compressed foam, which increases the amount of force the runner applies that goes into propelling them forward.
The new regulations only allowed spikeless competition shoes with one or no carbon-fibre rigid plate or blade, and are designed "to preserve the integrity of elite competition", World Athletics said in an emailed reply to queries. The organisation also said the rules served to maintain the technology status quo until after the
Tokyo Olympics
to give certainty to training athletes.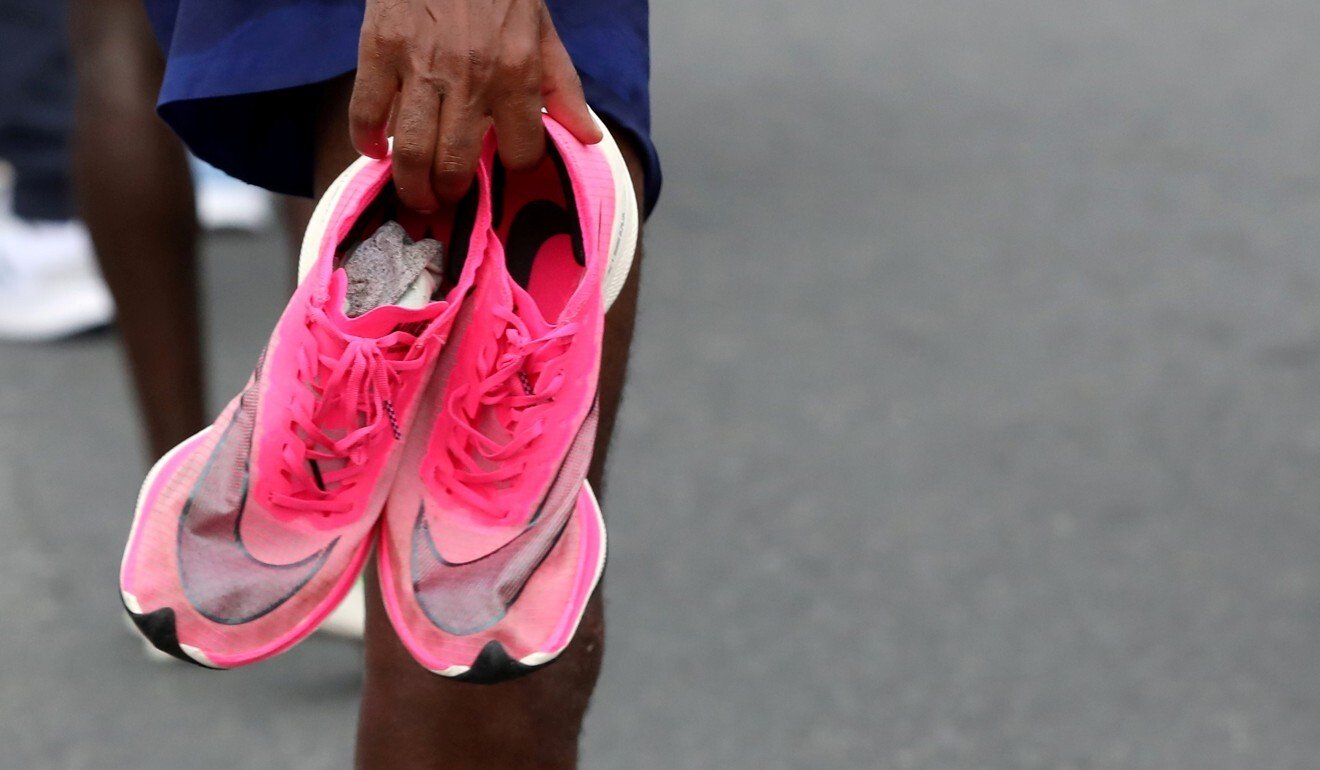 Dr Thomas Murray, president emeritus at The Hastings Centre, a US bioethics research institute, said technological advancements should not take away from the values and meaning of a discipline. "So, the sport has to look at itself and ask, what do we care about?"
While there is no general answer to the acceptability of certain sports technologies, "the governance of sport, the rules of sport more specifically, are necessarily a part of an ongoing, always-changing conversation. The athletes change, the equipment changes, people's expectations change. You just have to engage in that conversation in an honest and authentic way," Murray said.
The World Athletics shoe ban evoked memories of a 2008 rule change by Fina, the international water sports federation, to prohibit Speedo's LZR Racer, a full-body suit that significantly reduces drag and makes the swimmer more buoyant. Competitors wearing the suit set 23 of 25 world records at the Beijing Olympics, Speedo said at the time.
To some, the use of advanced sports technology has worsened inequality between well-funded teams and those from developing nations.
Dr Bryce Dyer, who researches assistive technology in sports and is the deputy head of the design and engineering department at Britain's Bournemouth University, said technological advancement could lower the participation rate of underprivileged athletes in the long term due to the costs of technologies such as Speedo Fastskin swimsuits and Nike Vaporfly shoes.
"It is unfortunate that some athletes will already be at a disadvantage," he said.
Benefits to society
Professor Sigmund Loland of the Norwegian School of Sport Sciences said increasing technological advancement would pose a danger to future sporting events. "If elite sport becomes nothing more than a mirror of the general inequalities between nations in the world, there are no longer any ideal functions."
He added sports could realise the International Olympic Committee's equal opportunity ideals, and those values would need international federations to standardise equipment and fund technology sharing.
But despite the controversies surrounding accusations of "technological doping" and inequality, sports technology has already embedded itself into the performances of most Olympians in Tokyo.
"Irrespective of finances and geography, athletes will always try to find those next percentage of performance benefits," Bournemouth University's Dyer said.
"Being an Olympic medallist is a life-changing event, so it's foolish for athletes not to consider those performance advantages that are provided for them legally in the market."
And as Barden of the University of Regina put it, if in future, small and unobtrusive sensors placed in a shoe or swim goggle could enhance athletic performance, these would also be able to help recreational runners with their stride pattern and be useful to a doctor seeking to assess the risk associated with an elderly person's gait.
"Hopefully, in this way, wearable technology will provide many important benefits to society in the future," he said.