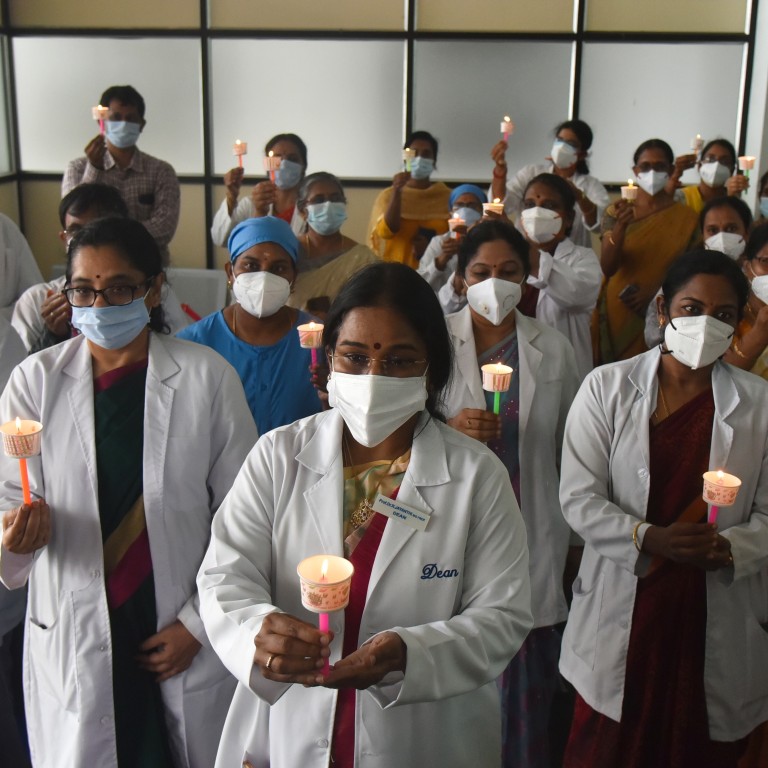 Coronavirus: India's doctors, judges fight to prevent third wave as states push ahead with religious gatherings
Kerala became the latest Indian state to loosen restrictions for a religious festival this week despite reporting rising case numbers
Absent political leadership, it has been left to the country's courts and medical professionals to urge caution – and appeal to citizens' common sense
India
's doctors and judges are fighting a lonely battle to prevent a third wave of the
coronavirus pandemic
from sweeping the country, as Kerala became the latest state this week to loosen restrictions for a religious festival despite reporting rising case numbers.
The Supreme Court on Tuesday chastised Kerala's government for allowing a three-day relaxation of Covid-19 curbs ahead of Eid ul-Adha – the Muslim festival of sacrifice known locally as Bakrid – calling it a "shocking state of affairs" for officials to be bowing to pressure from traders amid a public health crisis.
Easing restrictions was "unwarranted and inappropriate at this time of medical emergency", the Indian Medical Association said in a statement in response to what it called Kerala's "retrograde" decision – contrasting it with other states that it said had put a stop to religious gatherings out of "a constructive sense of public safety".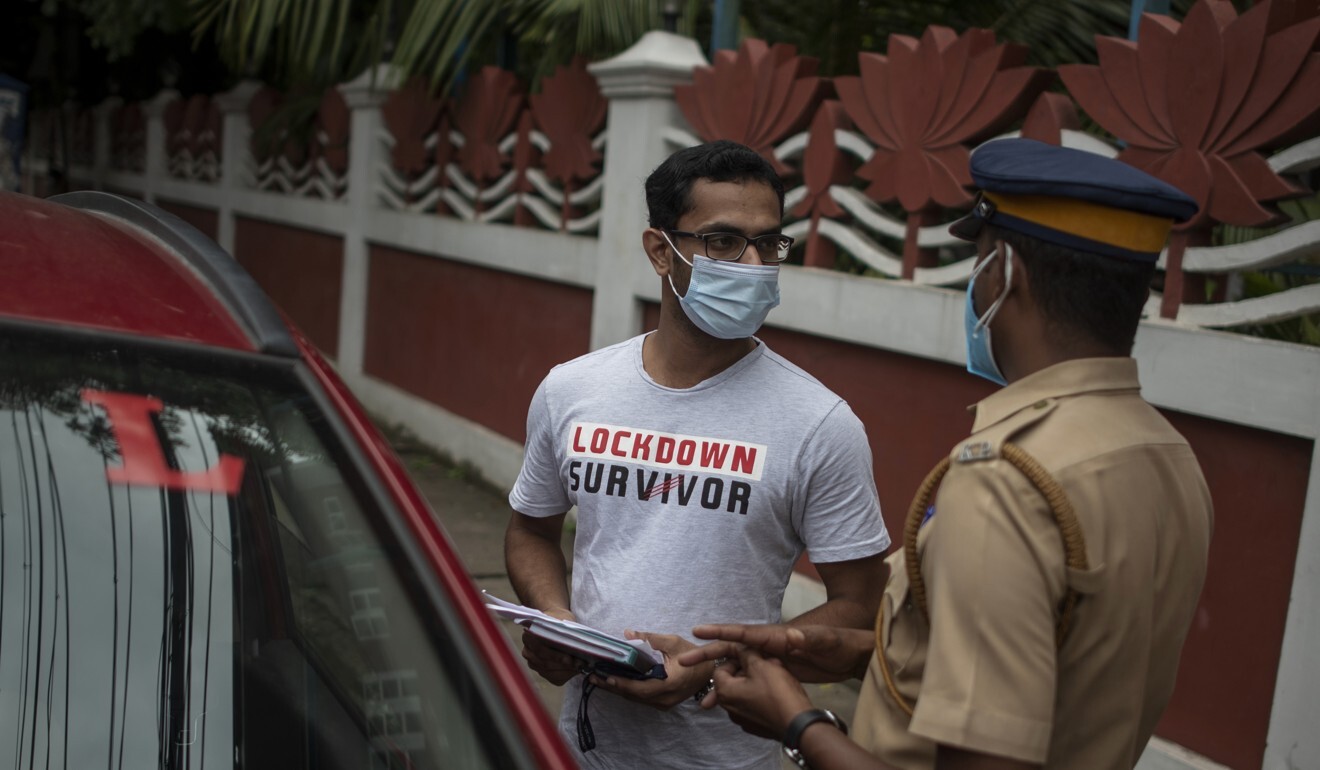 Kerala reported nearly 14,000 new cases on Monday, more than one-third of India's total recorded Covid-19 caseload for that day. Daily infections in the state are down from a peak of more than 40,000 at the height of the country's deadly second wave in May, but the seven-day rolling average of new cases has been increasing for weeks – prompting health professionals to call for a reassessment of priorities.
"For us, all religious events can wait. Only protecting lives matters," said Dr J. A. Jayalal, Indian Medical Association president, who insisted that his organisation was "getting this message across".
"Yes, state governments shouldn't take reckless decisions that endanger human life but at least they listen when we protest and change tack," he said.
As many as 1,492 doctors have died of Covid-19 in India since the pandemic began. Those who remain increasingly despair at a political class seemingly more concerned with pandering to voters than protecting lives.
"These politicians want us to go out and risk our lives and our families' lives every day while they remain safe at home concerned only about pleasing their voters and coming to power," said one Mumbai doctor who did not want to be named. "We are cannon fodder to them."
Kerala's is not the first state government to be chastised by India's courts and doctors for allowing a religious event to go ahead amid the pandemic.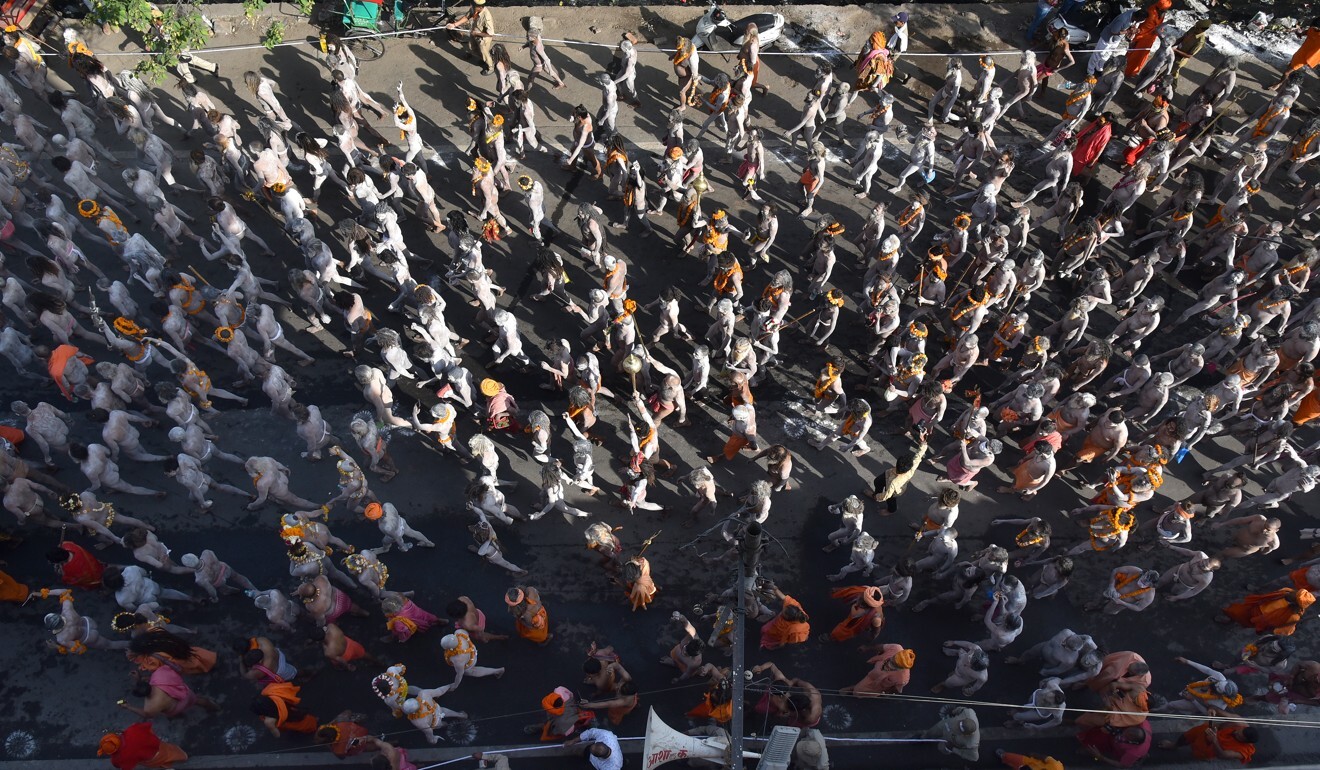 In April, the Hindu pilgrimage and festival of Kumbh Mela was held in Haridwar, Uttarakhand state, quickly becoming a superspreader event as many attendees failed to observe social distancing, wear face masks or follow other antivirus guidelines.
The event was eventually scaled down a little over halfway through its planned 30-day run, as coronavirus cases surged and Prime Minister
Narendra Modi
tweeted that the celebrations should only be "
symbolic
".
Undeterred, Uttarakhand's government announced soon afterwards that it was planning to go ahead with the Hindu pilgrimage of Chota Char Dham in May – prompting the state's High Court to step in and tell Chief Minister Pushkar Singh Dhami to cancel it, as Chief Justice R.S. Chauhan asked: "Why do we repeatedly cause embarrassment to ourselves?"
Not to be outdone, neighbouring Uttar Pradesh government then gave the go-ahead to the Kanwar Yatra, another Hindu pilgrimage that saw some 30 million devotees gather in one place when it was last held in 2019.
That decision was reversed on July 17, but only after Dhami had said Uttarakhand would not allow Kanwar Yatra pilgrims to enter his state, and a day after the Supreme Court urged Uttar Pradesh to reconsider the pilgrimage "in the interest of health of the citizenry of India" – or be ordered by the court to scrap it.
Parsa Venkateshwar Rao Jnr, a journalist and political commentator based in New Delhi, said Modi's ruling Hindu-nationalist Bharatiya Janata Party "has an eye on local assembly elections due in both Uttar Pradesh and Uttarakhand next year, which is why it wants the festivals to go ahead to please Hindu voters".
A common refrain among Indian state governments when justifying their decision to go ahead with events that have the potential to become "superspreaders" is that antivirus protocols will be "strictly followed".
Yet it is just this sort of "false optimism" that British medical journal The Lancet highlighted in September last year, when it stated that the Indian Council of Medical Research, which advises Modi's government, "has been singled out by experts for straying from scientific evidence, appearing at worst politically motivated and at best overly optimistic".
Absent political leadership, it has been left to the country's courts and medical professionals to urge caution during the pandemic, and appeal to citizens' common sense.
"Is this our job now?" asked Navin Manjani, an exasperated lawyer based in Delhi. "Protecting the public from the mad decisions of politicians? It seems politicians can be reckless but it's up to us to insist on the public good."
Additional reporting by Bloomberg
This article appeared in the South China Morning Post print edition as: Doctors and judges fight lonely battle to prevent third wave of Covid-19