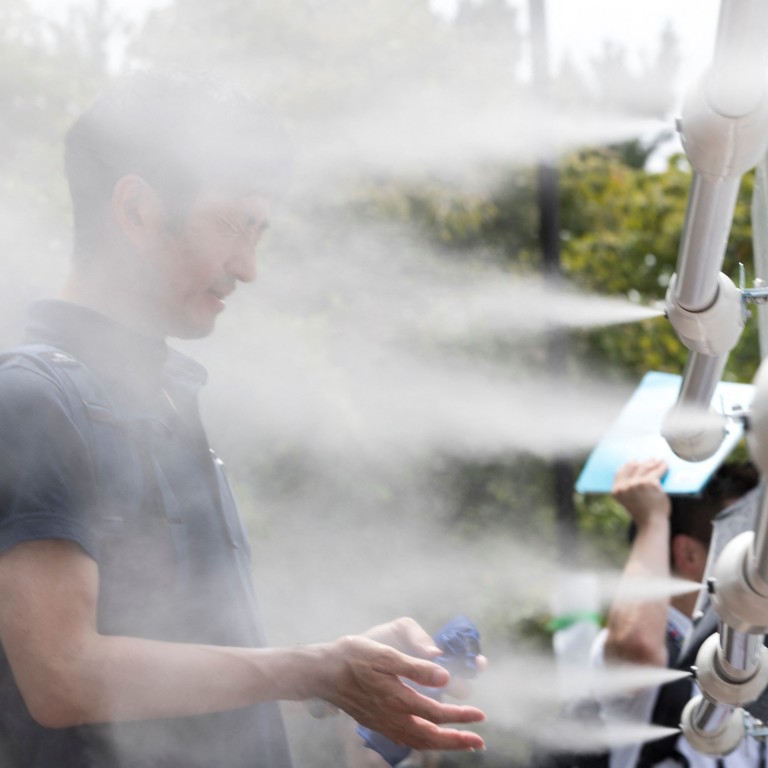 Tokyo Olympics: as athletes gear up to compete, can they beat Japan's heat?
The weather is so hot, the government has activated extra power plants to meet growing demand for electricity, in particular for air conditioners
Many teams have imported energy drinks to cope, while New Zealand's delegation has gone as far as to bring in ice vests, slushie machines and misting fans
While Covid-19 concerns have cast a pall on the run-up to the
Tokyo Olympics
, they have overshadowed a danger that has in recent days become more apparent – the risk of heatstroke.
Many parts of
Japan
, including the capital region, are in the throes of a hotter-than-usual summer, with the national weather bureau issuing heatstroke alerts for a fifth consecutive day on Wednesday.
The situation is considered so dire that the government is activating extra power plants – including a nuclear reactor that has been offline since the Fukushima nuclear disaster in 2011 – to meet growing demand for electricity, in particular for air conditioners.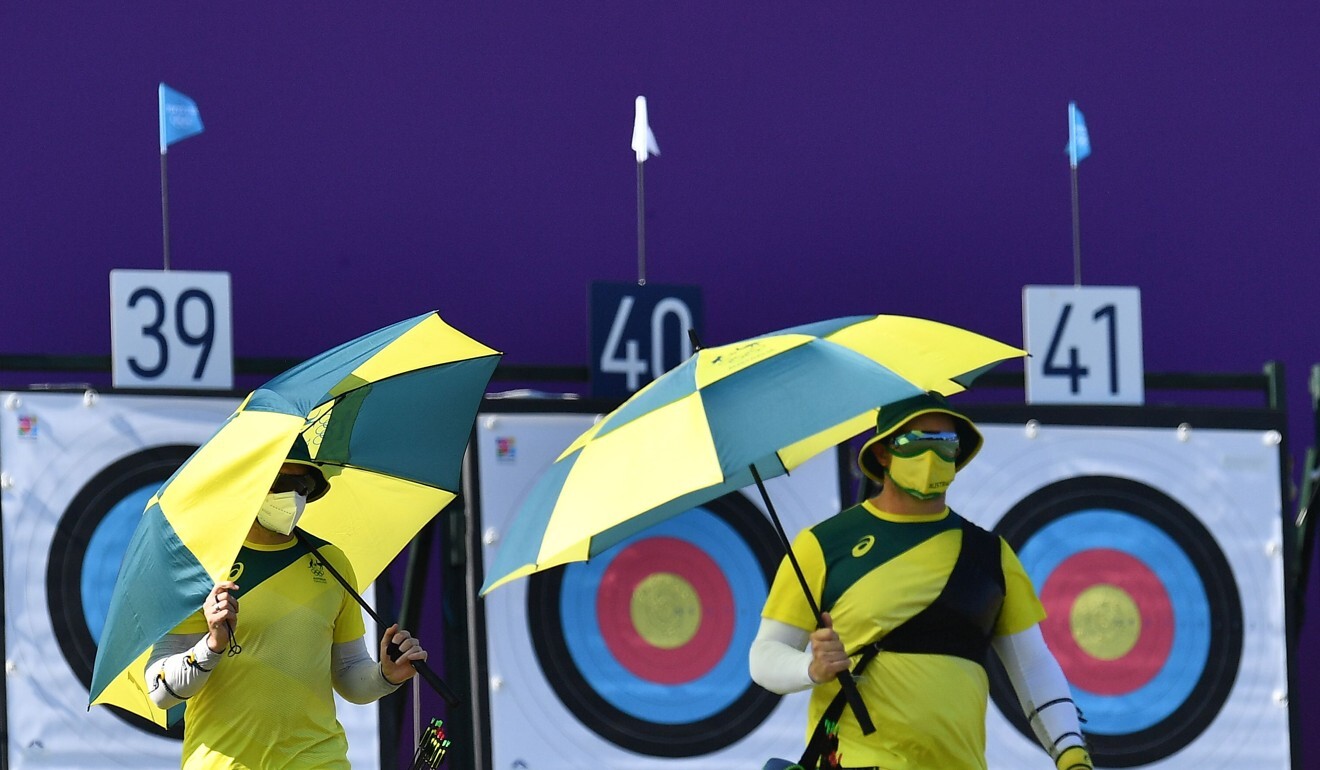 "Since the rainy season ended last week, it certainly feels hotter than an average year," said Hiromi Murakami, a university professor who lives in Tokyo.
"But I have felt for the last few years that summers in Tokyo have been gradually getting warmer and more uncomfortable," she said. "It's hard for ordinary people to be outside for any length of time, so I cannot imagine how hard it must be for elite athletes to try to compete in these conditions.
The Fukushima Azuma Baseball Stadium is hosting three matches on Thursday, with temperatures forecast to reach 30 degrees and humidity close to 70 per cent.
There will also be eight football matches taking place from 4.30 pm in the four cities of Sapporo, Tokyo, Yokohama and Kashima, in Ibaraki Prefecture. The temperature at the Tokyo Stadium at 5pm, when Mexico take on France in a first-round match, is expected to be 31 degrees Celsius.
On Tuesday, when temperatures hit 34 degrees and the humidity peaked at 85 per cent, beach volleyball players at Tokyo's Shiokaze Park stadium suspended their training session as the sand became too hot for their bare feet. Officials hosed down the sand before the players returned to the court.
International sporting federations had raised their concerns well before the Games, with the British Association for Sustainable Sport warning in a report published in May: "Intense heat and high levels of humidity are a threat to athletes at the 2021
Tokyo Olympics
."
British rower Melissa Wilson told the AFP she feared her sport was "approaching a danger zone" due to the rising temperatures.
"It's a horrible moment when you see athletes cross the line, their bodies fling back in total exhaustion and then not rise up," she said.
Other federations have set up protective measures – most delegations have imported large amounts of energy drinks, while the New Zealand team has gone as far as bringing in ice vests, slushie machines and misting fans – but demand may outstrip supply.
At Olympic venues, organisers have installed cooling tents and mist fans, while volunteers are likely to be given ice-creams after a similar programme proved a success during test events in the summer of 2019.
"There will be cooling stations not just for human beings but also for horses,"
Tokyo 2020
Games Delivery Officer Hidemasa Nakamura said on Sunday. "For volunteers, we have salt candies, tablets and ice-cream."
Meanwhile, e-commerce giant Alibaba has released an app that uses an ear-worn device and cloud technology to track the body temperatures and heart rates of Olympics staff.
Based on those metrics and the weather conditions, the system can ascertain the level of heatstroke risk in real time and send alerts to anyone identified as being in danger. Alibaba owns the South China Morning Post.
Aware of the risk, Tokyo metropolitan authorities have this week urged the public to stay at home during the peak hours of sunshine, drink lots of water, and use air conditioning.
In its original pitch for Tokyo to host the 2020 Games to the International Olympic Committee, the organisers played down the likelihood of extreme weather, describing conditions in the city during July and August as "mild".
That claim was contradicted by the decision taken ahead of the 1964 Olympics, the last time Tokyo was the host, to shift the entire occasion back to the far cooler month of October.
Haruo Ozaki, chairman of the Tokyo Medical Association, cautioned earlier this month that conditions would inevitably take a toll on both athletes and onlookers.
"Holding the Games during July and August … was a serious issue even before the coronavirus pandemic," Ozaki said in a press conference. "There are still high risks of heatstroke at events such as competitive walking, triathlon and beach volleyball."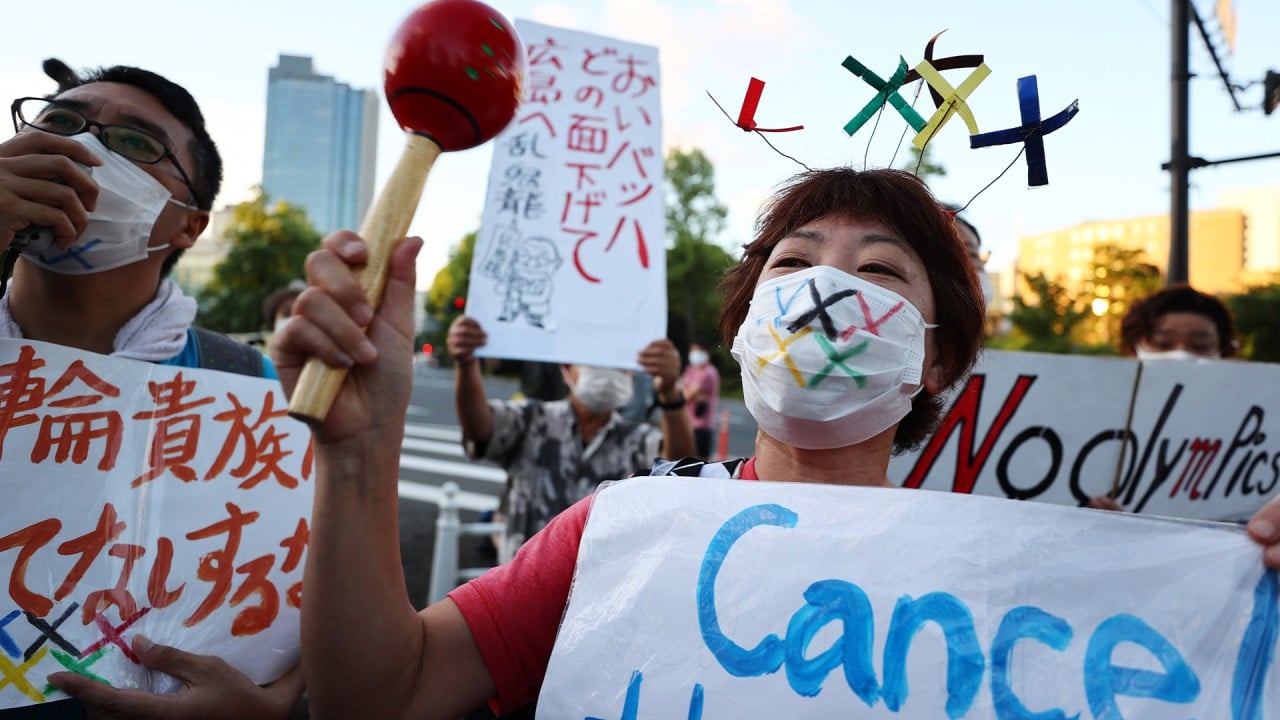 04:23
Tokyo Olympics case cluster fears rise as first Covid-19 infections found at athletes' village
Tokyo Olympics case cluster fears rise as first Covid-19 infections found at athletes' village
In a nod to the likely conditions, the organising committee decided in 2019 to move the marathon and race walking events out of Tokyo and instead hold them in Hokkaido's city of Sapporo, some 830km north of the capital and where summers are usually far more bearable.
But temperatures soared to 35 degrees Celsius on Monday, the highest in Sapporo since 2000, and two elderly women were found collapsed on a street and later confirmed to have died of heatstroke.
More than 100 people have been admitted to hospitals across the prefecture to be treated for heatstroke.
"We know temperatures have been going up each summer, but 35 degrees is very unusual," said Yoko Tsukamoto, a professor of infection control at the Health Sciences University of Hokkaido and a resident of Sapporo.
Temperatures across the prefecture are expected to continue to remain high for the next week, although they are forecast to ease slightly ahead of the women's marathon on August 7 and the men's race the next day.
"Hokkaido prefecture has been issuing weather warnings to the public for a few days now, telling people to be careful when they are outside, to take in lots of liquids and to take off their masks if they are outside but able to keep a distance from other people," Tsukamoto said.
"There is a lot of concern about the events that will take place here," she added. "Yes, it will probably be a little cooler than Tokyo, but not by much and that's not likely to have a huge impact."
Whatever the weather on the days of the marathon, Tsukamoto will be watching from home as spectators have been banned from the route due to Covid-19 concerns. Before then, she said, she is going out to buy a new air conditioning unit for her home.
This article appeared in the South China Morning Post print edition as: Athletes starting to feel the heat as temperatures soar across Japan