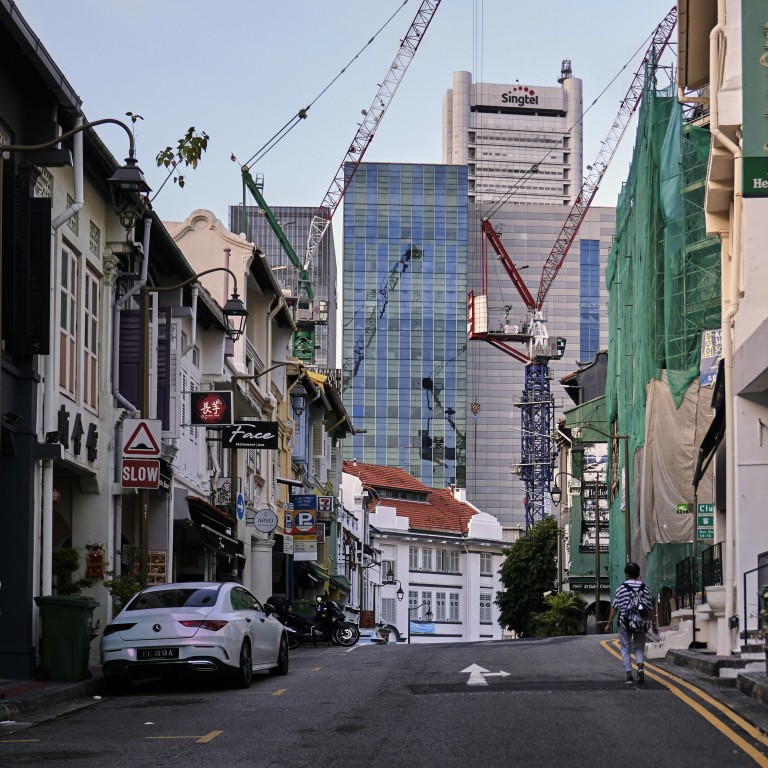 Singapore to relax social-distancing rules for fully vaccinated residents
Those who have received two doses will be able to dine out in groups of five. Currently, residents can only gather in pairs, and dining out is banned
They can also use the gym without wearing a mask, as the island nation becomes the first Southeast Asian nation to differentiate treatment for inoculated individuals
Singapore
's fully vaccinated residents will enjoy relaxed social-distancing restrictions from Tuesday, including the ability to dine out in bigger groups, the government's
Covid-19
task force said on Friday.
The relaxed rules for those who have received two
vaccine
doses – who now account for 67 per cent of the country's 5.7 million people – will come at the halfway mark of a month-long round of fresh restrictions imposed following a
dramatic rise in community cases
.
The task force also said Singapore would begin recognising the vaccinated status of those inoculated with jabs that were not part of its national vaccination programme, such as those produced by
China's Sinovac and Sinopharm
.
Singapore's programme uses the Pfizer and Moderna vaccines.
The authorities said the relaxed rules for vaccinated individuals were part of a "transition stage towards a Covid-resilient nation" made possible by the country's rising vaccination rate.
From Tuesday, fully vaccinated individuals will be able to dine out in groups of five, and go to gyms without wearing a mask. Residents currently can only gather in pairs, and dining out is banned.
Unvaccinated persons can only eat at hawker centres and coffee shops, and in pairs, the health ministry said, noting that the open-air venues had natural ventilation.
The differentiation in treatment for vaccinated individuals is a first in Southeast Asia, as the island nation maintains its position as the country with the highest per capita vaccination rate in the region.
Its vaccination rate has gone from 50 per cent on July 22, when the current set of restrictions were put in place, to 67 per cent as of Thursday.
The government expects this to climb to 70 per cent by August 9, Singapore's 56th national day.
"This actually makes us one of the most highly vaccinated countries in the world, and puts us in a strong position to start our transition process to a Covid-resilient nation," health minister Ong Ye Kung said.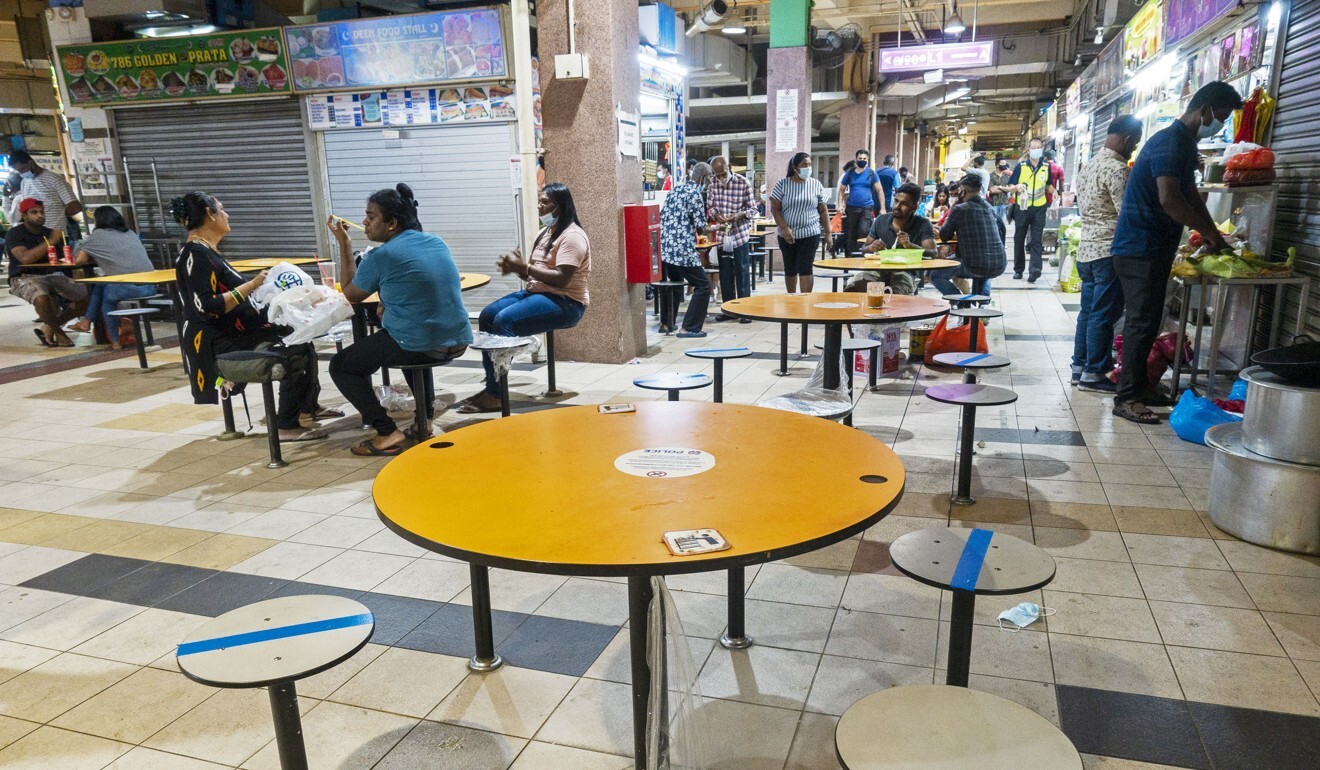 The next stage of reopening is on August 19, when capacity limits for shopping malls, event sites and activities – such as worship services, cinemas and live performances – will be increased. Work-from-home requirements will also be eased, with 50 per cent of employees allowed to return to the workplace.
Overseas travel will be on the cards when Singapore achieves a vaccination rate of 80 per cent, likely in September. The authorities had previously said they thought that rate would be reached next month, at which time they would consider quarantine-free travel for fully inoculated people.
On reopening borders, health minister Ong reiterated the government's position that an early easing of restrictions was crucial to keep Singapore's trade-reliant economy going.
Singapore had previously unilaterally allowed quarantine-free travel for visitors from China, Brunei and New Zealand, among other places.
"We hope not too long from now, they will reciprocate the opening, and then we will have travel corridors open," Ong said.
He also warned that as Singapore opens up, the number of infections and deaths would likely inch up, with the health minister asking residents to be psychologically prepared for such a scenario. There were three deaths in this week alone, involving three unvaccinated individuals between the ages of 34 and 79, bringing country's total number of deaths to 40.
"What's important at that time is to strike the right balance; make sure that hospital capacity is not overstretched and we can keep severe illnesses … and even deaths under control," Ong said. "But chances are, they will rise if we want to protect livelihoods and open up the economy and social activities."