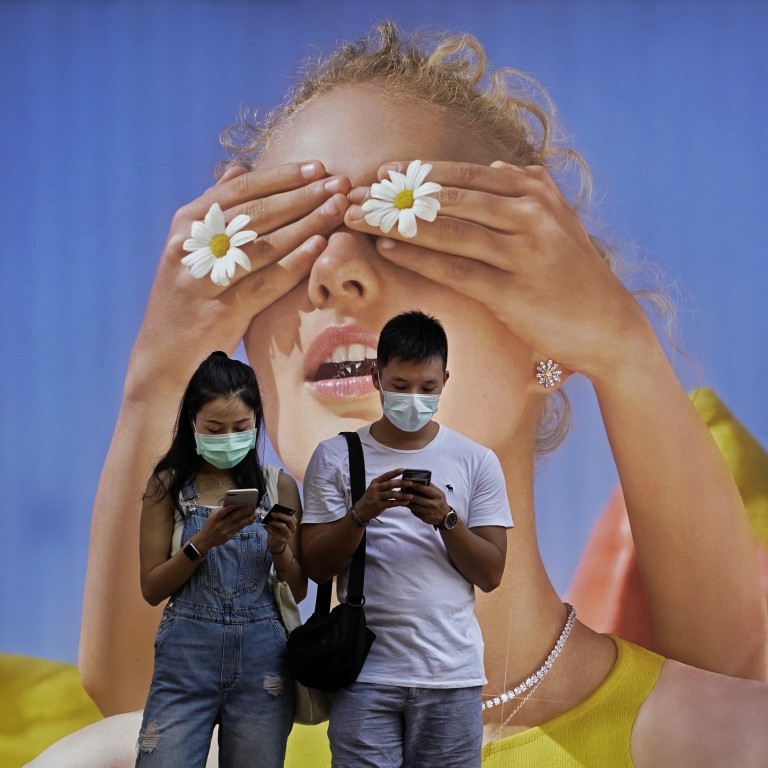 How does 'zero-Covid' end? From Hong Kong to Australia and New Zealand, questions mount over exit strategy
As Delta spreads and hopes for herd immunity fade, economies taking a zero-tolerance approach face questions over whether they can ever exit their bubbles
With no clear end in sight to quarantines and lockdowns, some say it is time to embrace new ways of thinking about the pandemic's toll and prioritise mental health
When
Hong Kong
announced in June that vaccinated residents would be able to shorten hotel quarantine with a positive antibodies test that would remain valid for three months, frequent business traveller David Granger did not bother contacting his nearest clinic.
The Hong Kong-based brand strategist, who has racked up no fewer than seven stays in quarantine during the
pandemic
, did not want to waste his money on a test he was certain would soon become worthless.
Granger's suspicions proved correct this week when Hong Kong abruptly
scrapped a reduction in hotel quarantine
to seven days for vaccinated arrivals just days after it began, sparking travel chaos for countless residents returning from overseas.
"Serology testing was a lame attempt at opening up travel a little, and failed before it started," Granger said. "Ultimately it's zero-Covid thinking. Which is a goal that is unattainable."
As the Covid-19 pandemic ravaged the rest of the world, Asia-Pacific economies like Hong Kong attracted praise and envy by embracing a "zero-Covid" strategy that stamped the virus out. But as the global crisis nears the two-year mark, the region's zero-Covid club are facing mounting questions about how they will ever get out of their bubble.
From
Australia
and
New Zealand
to mainland China,
Taiwan
and Hong Kong, the Delta variant, a hyper-cautious public health establishment and policy flip-flopping have cast a cloud of uncertainty over the endpoint of sealed borders and tough public health measures such as lockdowns.
Despite expectations that "zero-Covid" economies will reopen as vaccination rates rise, mixed messaging from political leaders and public health experts has raised questions about when – or even if – that will actually happen, even as Europe and North America, which have suffered some 2 million deaths, increasingly learn to live with the virus.


The lack of a clear end in sight has fuelled growing frustration with an approach that, despite saving countless lives, has decimated businesses, separated families across borders and severely impacted mental health.

"Vaccination alone won't reopen society without the political will to actually take some risk," said Shahar Hameiri, an associate professor of politics at the University of Queensland. "There is no magic number that will suddenly convince everyone that it's all going to be OK. We'll need to relearn how to think about this pandemic, or we will never come out of it."

In Hong Kong, authorities have provided no timetable or plan for moving beyond a zero-Covid strategy, despite expectations that 70 per cent of adults or more could be vaccinated before the end of the year.

Ben Cowling, an infectious diseases expert at the University of Hong Kong, said it appeared a "long-term zero-Covid strategy" was among the options under consideration for the city.

"I hope we will be able to relax the public health measures and quarantines very soon, once we have reached a high vaccine coverage," Cowling said.

In Australia, where about 28 per cent of over-16s are fully vaccinated, some state leaders have vowed to stick with a zero-tolerance approach to Covid and lockdowns even after vaccine coverage among adults reaches 80 per cent – a target Canberra has linked to the easing of border controls.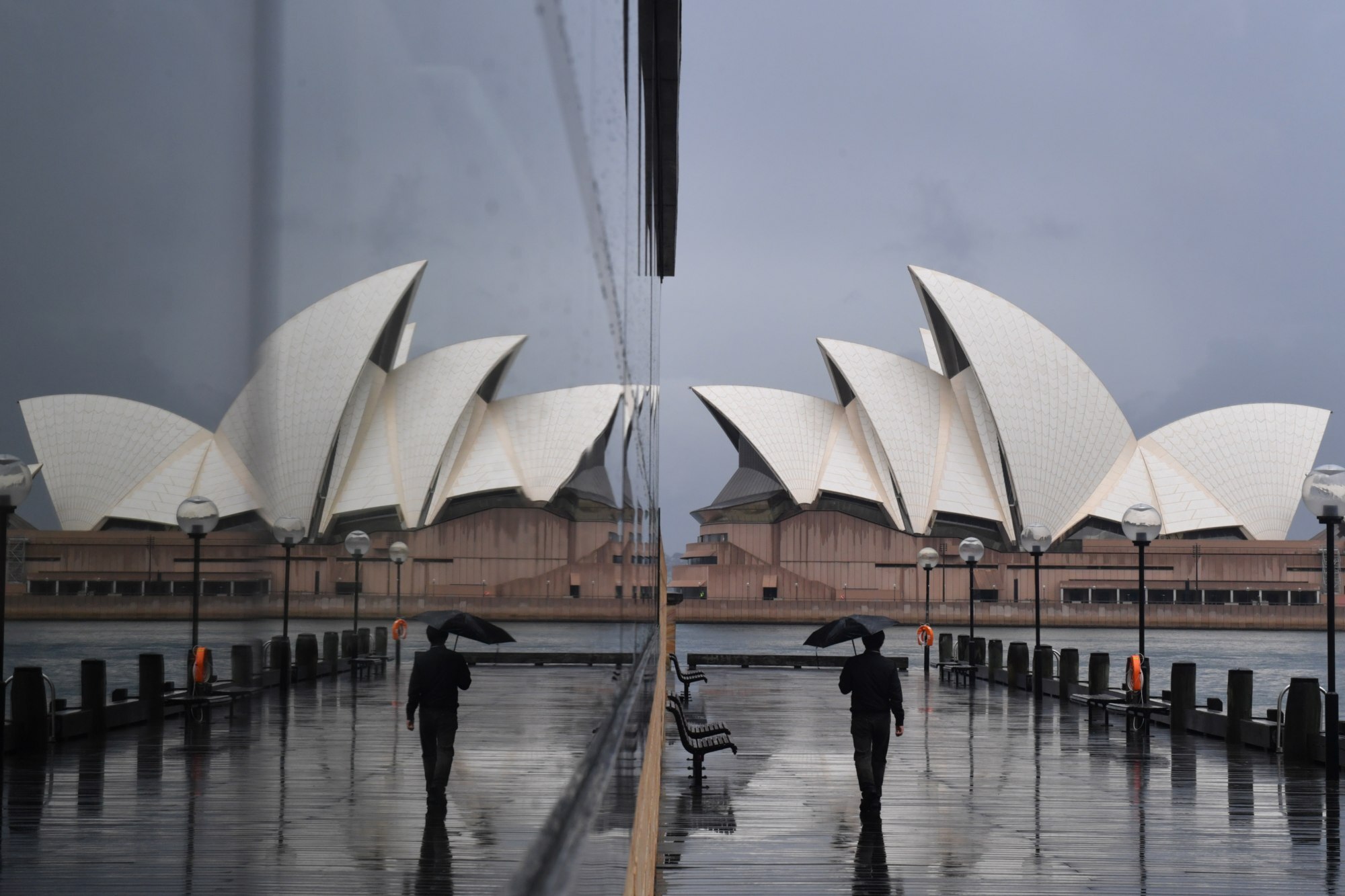 New Zealand on August 12
announced plans to allow quarantine-free
entry to vaccinated travellers from "low risk" countries within the first quarter of 2022, although an expert panel advising the government has recommended authorities stick with an elimination approach to the virus indefinitely.
Singapore
, which has fully vaccinated about three-quarters of its total population, has pledged to resume quarantine-free travel for those who are vaccinated from next month. The city state announced on Thursday that all travellers from Hong Kong and Macau would be able to skip quarantine from next week, while quarantine-free "travel lanes" with Germany and Brunei would open for vaccinated arrivals from September 8.
For societies that have yet to experience even flu-level deaths from Covid-19, the Delta variant, which is about twice as infectious as the original virus identified in Wuhan, China, has complicated the already difficult political and psychological task of reopening.
The mutant strain is widely believed to have made herd immunity – the level of immunity at which the virus stops spreading widely – an impossibility even with high vaccination rates. In highly-vaccinated countries such as
Britain
, Ireland and Israel, cases have risen or remained high even as hospitalisation and deaths have been reduced to fractions of their peak levels.

Catherine Bennett, a public health expert and epidemiologist at Deakin university in Melbourne, said it would be hard to escape the "allure" of a zero-Covid stance after going through the pandemic with little death or disease.

"Going from a run of months with zero deaths made the conversation about how many deaths we would accept having to eventually live with a very awkward discussion indeed," Bennett said. "In fact it was quickly extinguished and yet is essential to mapping the path out. There are death predictions in the modelling under various scenarios, but only a few of us speak to those."

While leading authorities to double down on the zero-Covid approach, the variant has also exposed the limitations of tools such as border restrictions and lockdowns. In recent weeks, Delta-fuelled outbreaks in Australia's New South Wales and Victoria have shattered the country's Covid-free image, sending about half the population into lockdown and raising doubts about whether a return to zero cases is possible. On Thursday, the country's second-biggest city Melbourne, which is currently in its sixth lockdown, passed the milestone of 200 days under severe restrictions, one of the longest stretches in the world. New Zealand, which has been widely hailed as a pandemic success story with just 26 deaths, on Tuesday implemented a three-day national lockdown and seven-day lockdown for Auckland after a single Covid case broke its six-month streak of zero local transmissions. On Friday, authorities reported 11 cases in Auckland and Wellington, bringing a growing cluster of infections to 31.


Dale Fisher, an infectious diseases specialist at the NUS Yong Loo Lin School of Medicine in Singapore, said the zero-Covid bubbles would have to steel themselves for an inevitable rise in cases to exit out of their self-imposed isolation.

"Case numbers will grow and it will be important to maintain a thick skin and de-emphasise the numbers in public messaging," Fisher said. "What is more important in a well vaccinated community is the rate of severe disease and the stress placed on health services. The world is obsessed by case numbers but a case in a well vaccinated community does not carry the same risk as a case last year."

"It will certainly need to be confronted eventually but it still seems that many states and even countries do not understand the future state," Fisher said.

George Williams, an expert in constitutional law and civil liberties at the University of New South Wales, said strong political leadership would be needed so that pandemic restrictions did not lead to a permanent erosion of basic rights and freedoms.

"It must always be readily apparent that the extreme powers being exercised are temporary and exceptional," Williams said. "Without this, there is a risk they will become normalised and extended beyond their appropriate use."

Some public health experts have nonetheless called for a low or zero-tolerance approach toward the virus to be maintained even after most adults are vaccinated, advocating vaccination for children or suggesting authorities treat Covid-19 more like measles than a disease we live with such as the flu.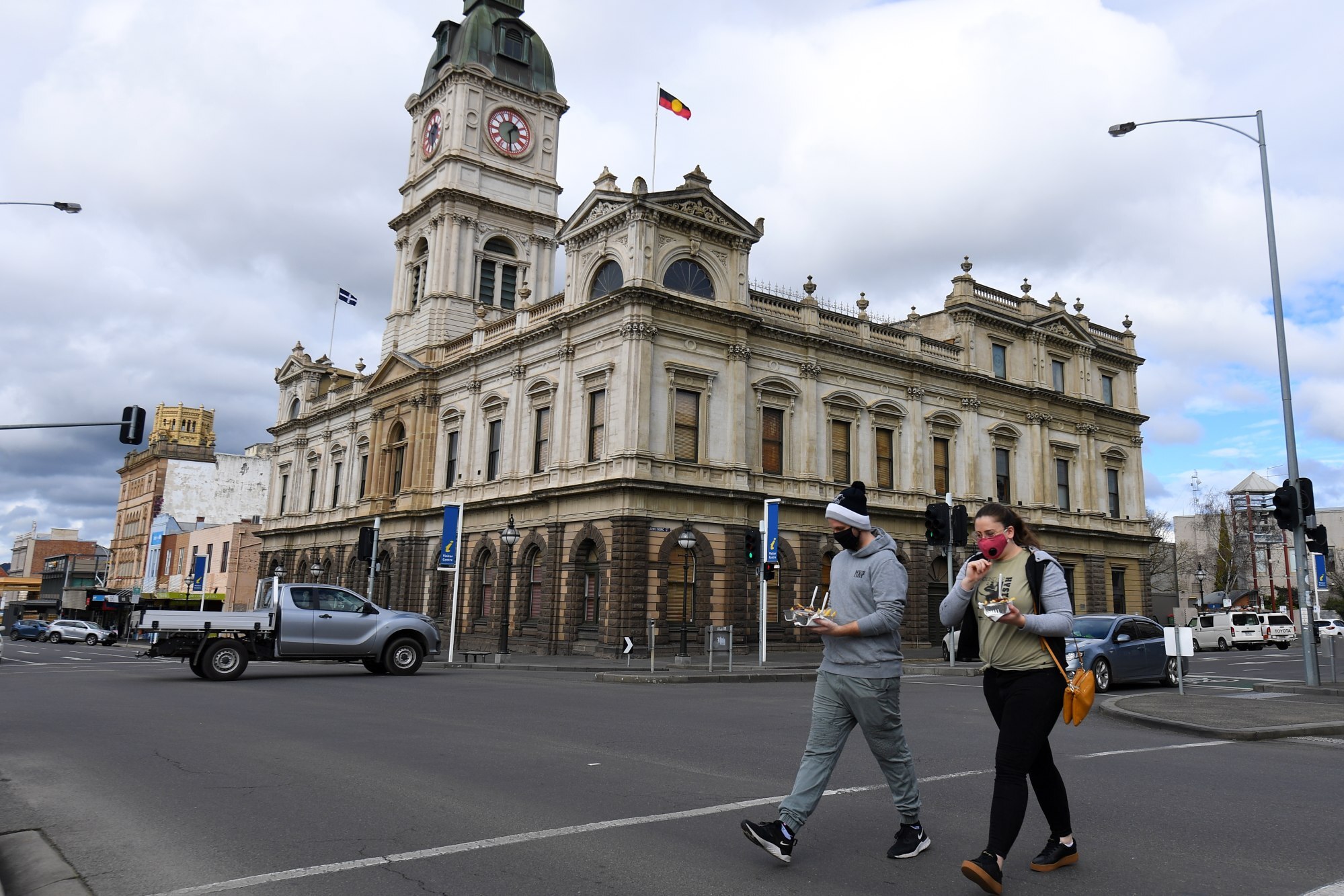 Brendan Crabb, an infectious disease researcher at the Burnet Institute in Melbourne, favoured a "vaccine-plus" strategy that would aim to keep cases low in a post-vaccinated future through a cautious easing of border controls and public health measures such as masking, testing and improved ventilation in buildings.

"We can have an attitude of intolerance for Covid, not of tolerance for Covid, in that context," Crabb said.

Crabb said he would be disappointed if some travel to low-risk destinations wasn't possible for Australians within the next six months, but predicted a 18-month transition period for the return to more unrestricted travel.

"It won't matter what I say or whether we have a totally different view," he said. "It won't matter. What will dictate whether Australia copes or not is whether our hospital system copes or not."

Alexandra Martiniuk, an epidemiologist at the University of Sydney School of Public Health, said she believed 80 per cent of the total population – not just adults – should be vaccinated before reopening and the virus then kept at low levels.

"So there will be Covid circulating in the community, but [people] remaining careful," Martiniuk said. "It doesn't mean you have to have terrible ventilation in a hospital or a doctor's office or an airport. People can still wear masks, perhaps, in high risk places and keep the numbers low-ish."

Yet with the costs of zero-Covid policies mounting, there are also growing calls for greater consideration of other measures of societal well-being such as the economy and mental health.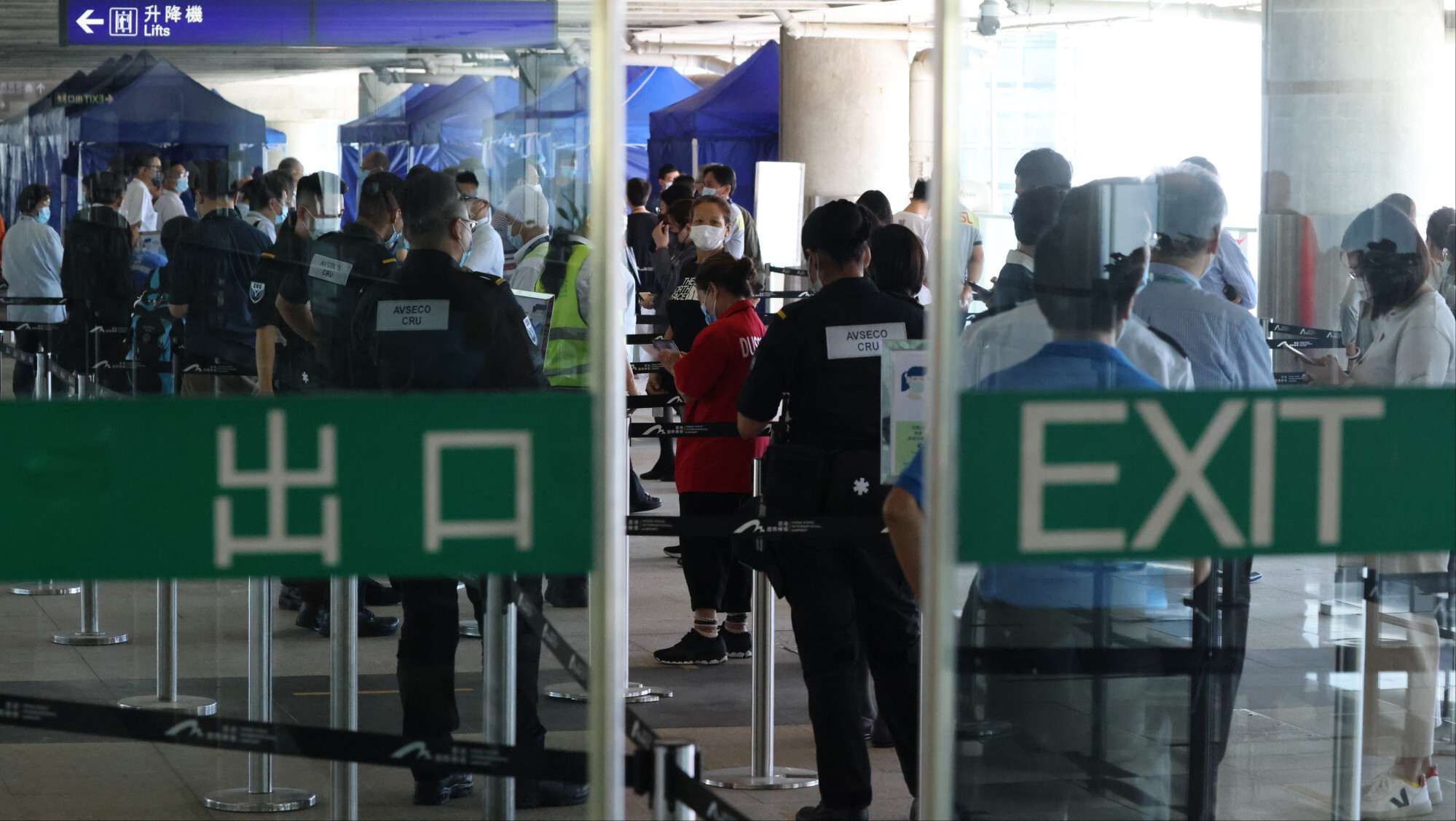 Frederik Gollob, chairman of the European Chamber of Commerce in Hong Kong, said Hong Kong's zero-Covid approach had become a "non-existing strategy" that risked doing long-term damage to the city.

"We are in a vicious circle," said Gollob, "There is no end to this and also you can't win this battle because the virus is all around us."

"We have a problem for the entire city, a massive problem because there is simply a reliance on these health experts, and they do not seem to have the well-being of the entire city in their scope."

In the Australian state of Victoria, eight teenage girls took their own lives in the first seven months of the year, compared to one during the same period the previous year and three in 2019. Across Australia, Kids Helpline reported a nearly doubling of duty of care interventions – 38 per cent related to suicide attempts – over a six-month period in late 2020 and 2021.

Patrick McGorry, a leading adolescent psychiatrist and executive director of the Melbourne-based mental health group Orygen, said the pandemic restrictions had resulted in a "shadow pandemic" of mental illness that had been largely neglected by authorities and public health experts.

"This is just cumulative trauma for people, lockdown after lockdown with no exit," McGorry said. "And it's going to take a very big toll, not just in the short term but in the next few years too."

McGorry said that while he supported tough measures such as lockdowns until vaccinations hit higher rates, authorities needed to stick to a clear plan for reopening to give people hope of a way out.

"The zero-Covid strategy beyond 80 per cent is just a fear-based strategy," McGorry said, referring to the federal government's vaccination target. "It's a fear-based strategy that some politicians might wish to capitalise on but it's not appropriate."

Johanna Senior, a Hong Kong resident from Britain who has been unable to see her mother, who suffers from dementia, due to the pandemic restrictions, described the city's situation as a "total joke".

"The collateral damage being caused by the Hong Kong government's reaction to Covid is actually worse than the virus itself," Senior said.


David Hui Shu-cheong, an infectious disease expert and adviser to the Hong Kong government, expressed confidence that China, Australia and New Zealand would shift to living with the virus once they could "build up the vaccination rate", without specifying a particular threshold.

"Eventually Sars-CoV2 will become endemic and a booster dose of vaccine is likely to be required every one to two years," Hui said. "Perhaps in 10 years' time, it will behave like a common cold when most people in the world have developed immunity through vaccinations or natural infection."

Although vaccinations are seen as key to moving beyond zero-Covid targets, there is growing acknowledgement that science alone cannot provide a way out. It will ultimately be up to politicians and societies at large to make the decision to reopen to the world.

Tim Soutphommasane, a professor of sociology and political theory at the University of Sydney, said political leaders had a responsibility not to mislead people into thinking they could live without Covid forever.

"People will get infected, there will be hospitalisations, and there will be some deaths," Soutphommasane said. "But our best hope is that high rates of vaccination mean that there will be few deaths, few hospitalisations, and most infections will involve only mild symptoms. Our political leaders need to be honest about this, rather than lead people to believe that we can be free from Covid."

"Zero-Covid is a political decision as many other countries around the world demonstrate that it is possible to do otherwise," said Roberto Bruzzone, co-director of the HKU-Pasteur Research Pole in Hong Kong.

"The scientific information is the same."