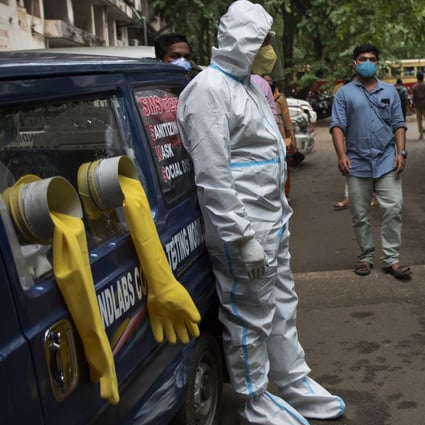 A man in a protective suit stands next to a mobile Covid-19 testing kiosk outside the Ernakulam district administration headquarters in Kochi, Kerala state, India. Photo: AP
India's great coronavirus mystery: why so many cases in Kerala?
The southern state accounts for two-thirds of new infections in India, despite having only 3 per cent of the population and a vaccination rate that, at 70 per cent, is higher than the national average
Is it the festivals, the population density, or a lax approach to quarantine? Or perhaps Kerala is simply honest about its figures, or so good at containing the disease last time round that too few people now have antibodies?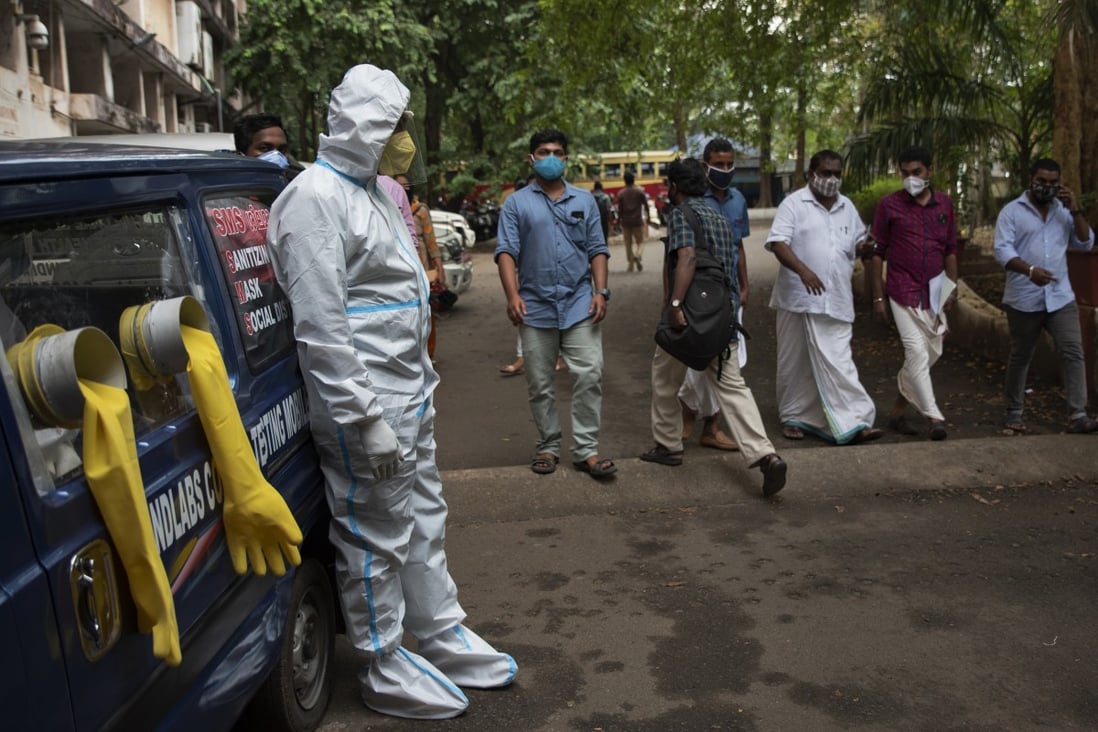 A man in a protective suit stands next to a mobile Covid-19 testing kiosk outside the Ernakulam district administration headquarters in Kochi, Kerala state, India. Photo: AP