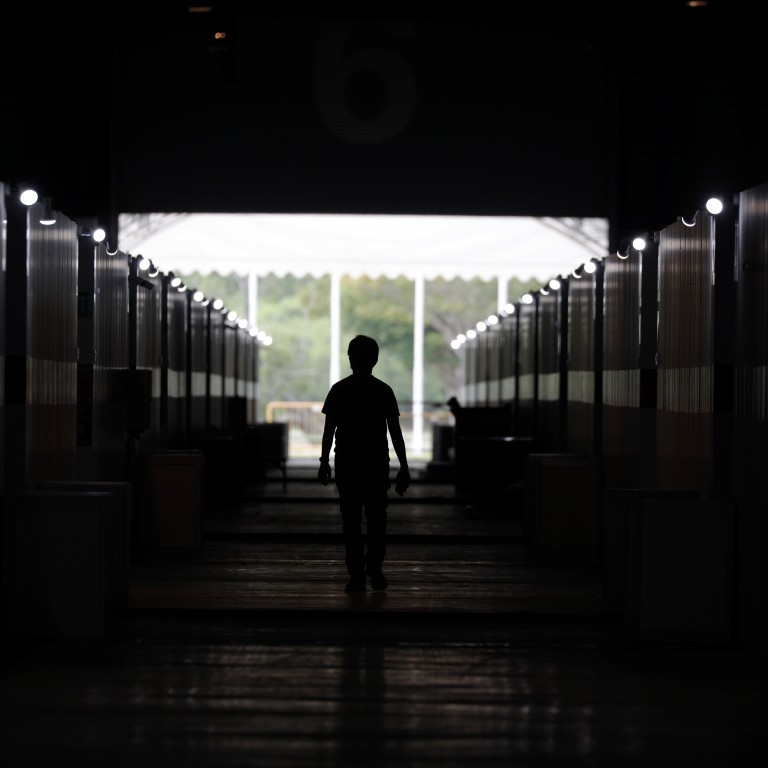 'Critical period', but Singapore 'not reversing course' on treating Covid-19 as endemic as cases soar
Officials are monitoring whether a rising number of infections will lead to a corresponding increase in demand for ICU treatment
Minister says no need for lockdown 'at this juncture', but tightening of measures can't be ruled out entirely
Singapore
on Friday said the country was entering a "critical period" amid a soaring increase in Covid-19 infections, with the city state registering 568 new cases on Friday – up from just 76 new daily cases two weeks ago.
Officials said they were monitoring whether there would be a corresponding increase in demand for intensive care and had instructed hospitals to reserve beds in case of a need to ramp up capacity.
Hospitals have also been told to defer non-urgent elective cases to free up hospital capacity.
The city state has one of the highest vaccination rates in the world with 81 per cent of the 5.7 million population already fully inoculated against the virus.
The Delta variant
, however, has been causing a rapid increase in infections, causing concerns that the health care system is at risk of being overwhelmed.
Singapore has 1,000 ICU beds (including the reserves) set aside for Covid-19 patients. As of Thursday, seven of those beds were in use. There were also 631 people receiving treatment in hospital for Covid-19.
Health Minister Ong Ye Kung, however, said the government wanted to keep the number of Covid-19 patients in intensive care below 300 as any higher figure would put too much of a strain on hospital services.
"That's the capacity that we can handle," he said.
Ong stressed that the country was still forging ahead with its plan to treat Covid-19 as an endemic disease, rather than attempt to eliminate it entirely.
"We don't want to reverse course in our transition plan," he said, adding that there was a need now to monitor the number of severely ill people in the coming weeks. "We still want to progress on our transition journey but we're not racing ahead. We are actively responding, watching and monitoring."
Ong acknowledged that while the rapid rise in infections in recent days was not unexpected as Singapore resumed more activities, the surge came "sooner than what we had anticipated". Authorities had expected daily cases to be in the 100 to 200 range at this point.
He added that the spike in cases, driven by the most-transmissible Delta variant, was a phase that countries that were seeking to live with Covid-19 have to go through.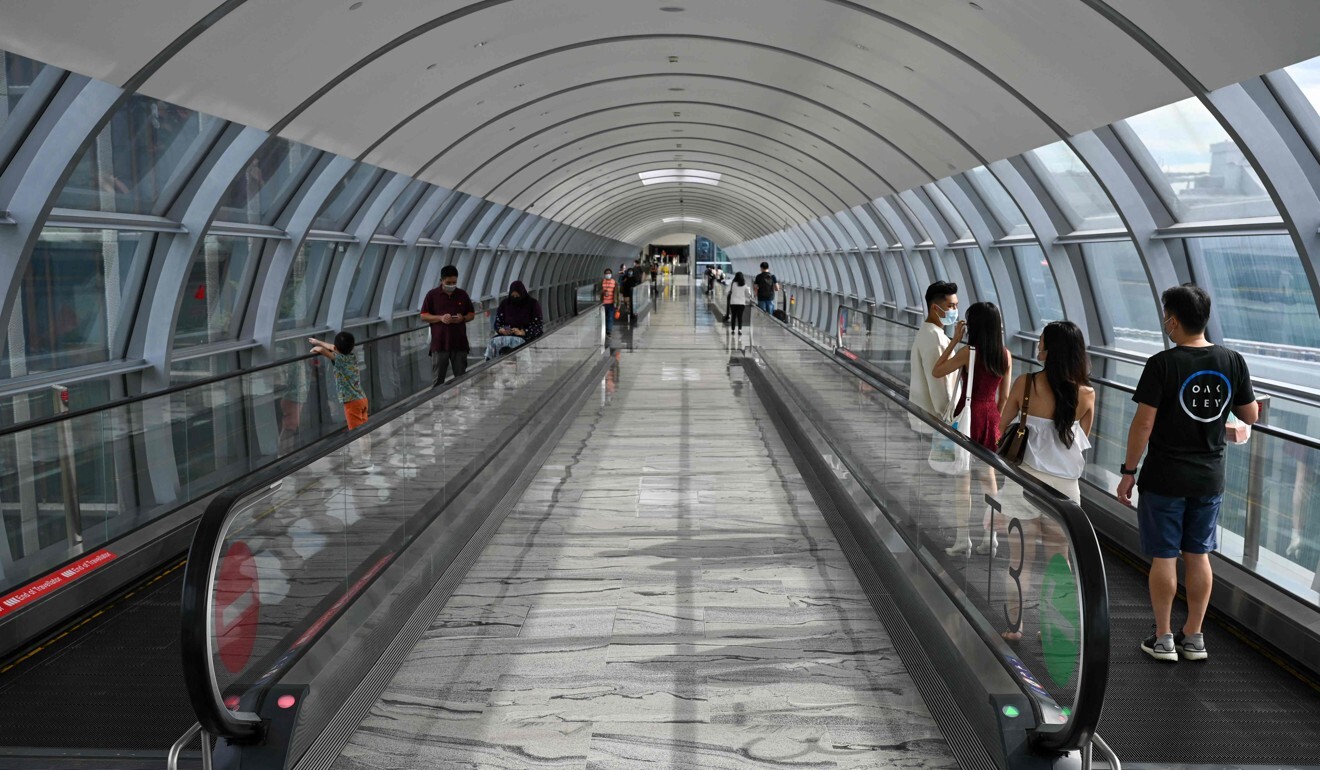 Finance Minister Lawrence Wong, one of the virus task force co-chairs, told Singapore to not be lulled into a false sense of security "by seven cases in the ICU".
"Exponential growth can change the situation in a few weeks' time," he warned.
He reiterated that while there was no need for Singapore to reimpose a lockdown "at this juncture", a tightening of measures should not be ruled out entirely.
At the same time, it would not be prudent to press ahead with any opening measures, he said. "In fact, that would be a reckless thing to do," said Wong. "We believe it is more prudent to take a pause now [and] do our best to slow the spread."
Officials said that while the number of serious cases currently remained low – probably due to high vaccination rates and the relatively young ages of many of those infected – the next few weeks were crucial.
The health ministry's director of medical services Dr Kenneth Mak said Singapore would monitor the situation over the next two to three weeks to see if the trend of low ICU numbers continued even as infections rose.
Meanwhile, Health Minister Ong warned that the current 400-odd daily cases could rise to a peak of 3,200 a day before tapering off. He said the outbreaks tended to have four to five cycles where it doubles every 10 days. Ong cited how infections were about 100 a day on August 23, then rose to 200 or so by September 3 and now had doubled to about 400.
Other efforts to manage health-care capacity include allowing more infected people, including children above five years old, to recover at home and to discharge people earlier – on day seven rather than day 10 if their viral load is undetectable. The quarantine period will also be shortened from 14 days to 10.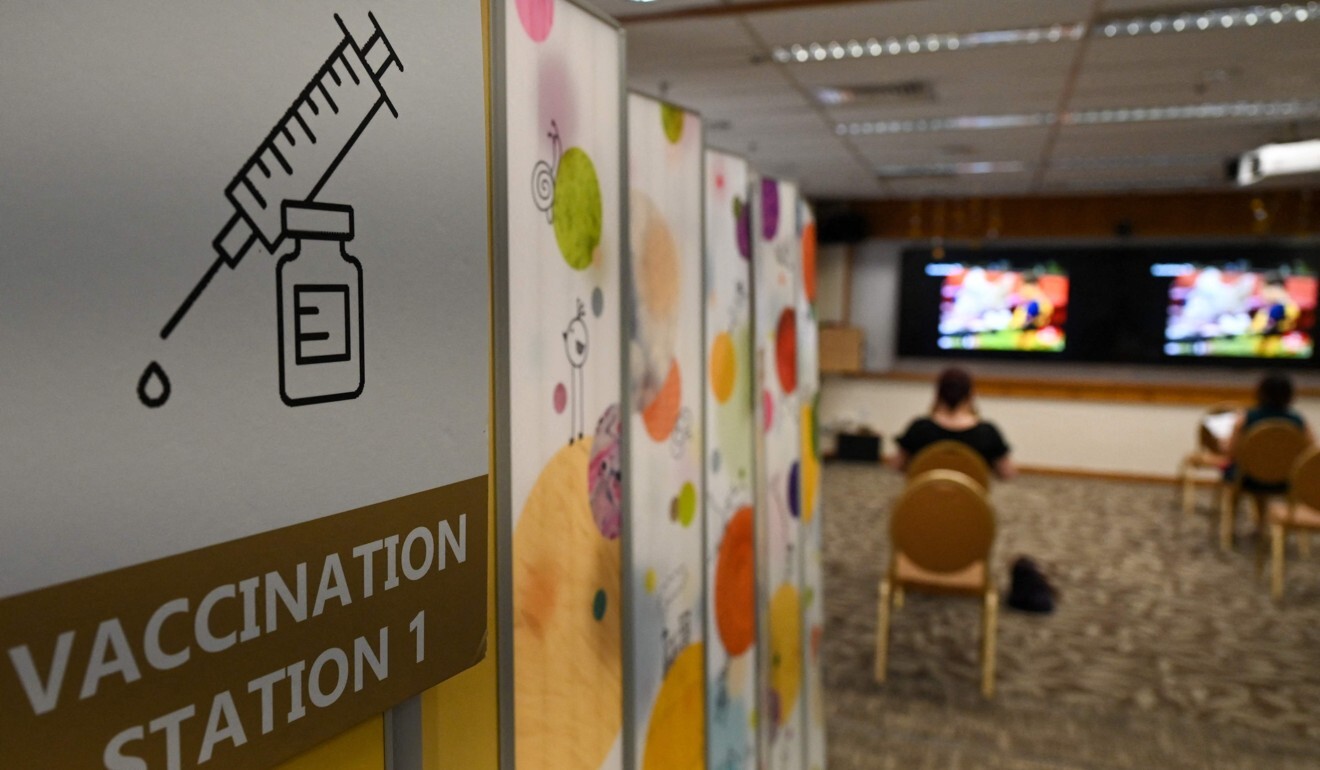 Comments on Friday by ministers leading the coronavirus task force came amid a debate over the pace of authorities' response to the new surge in cases.
On social media, citizens suggested the high vaccination rate meant the cases were not particularly a cause for worry. Some people were thrown off by comments made by Wong on Monday, when he cited rising case numbers and said people should limit their social gatherings to just one a day and that they should not interact at the workplace.
The prime minister's wife Ho Ching urged citizens to be cautious in multiple posts on Facebook, suggesting that Singapore was "on the verge of a breakout, if not breaking out already".
Ho also appeared to take issue with the government's move to drop the number of unlinked cases from its daily virus update. Authorities said that the statistic was less relevant as Singapore embarked on a plan to treat the virus as endemic. Ho reasoned that there was a "need to know what new nodes are surfacing in the community" and such granular data should be shared until the end of the year.
This article appeared in the South China Morning Post print edition as: Singapore on the brink of 'critical period'