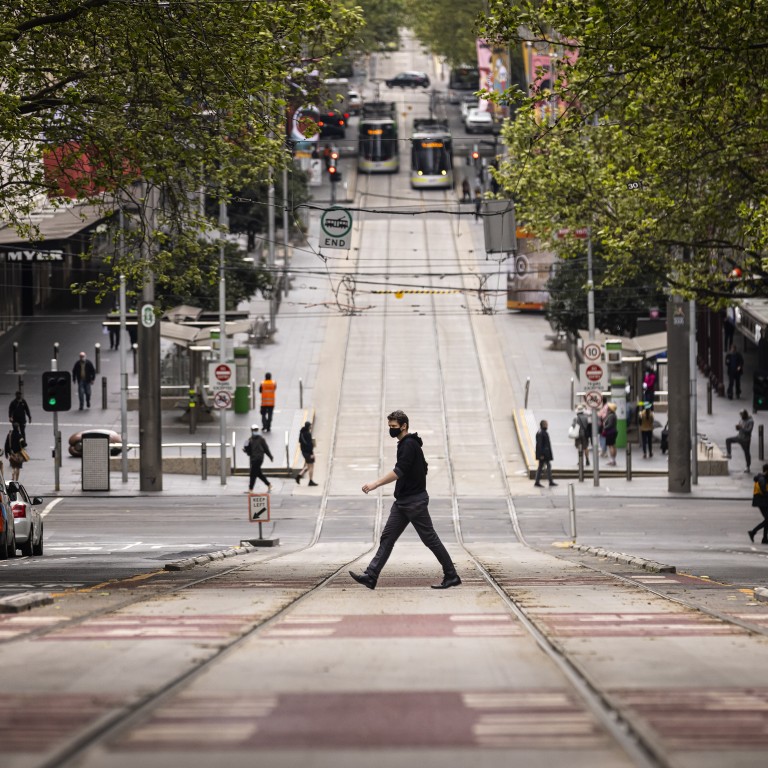 Coronavirus: as Australia plans border reopening, stranded citizens wait with anxiety, trepidation
Prime Minister Scott Morrison has pledged to ease strict controls on overseas citizens returning home within weeks and to cut quarantine for those who have been vaccinated to seven days at home – rather than 14 at a hotel
But with promises of being able to return home for Christmas 2020 still ringing in their ears, many stranded Australians dare not hope the ordeal is over
After 17 months stranded overseas, Allison Bradwell is not getting her hopes up about
Australia's
plans to reopen its international borders as vaccination rates hit key thresholds next month.
The Sydney native, who lives in Kuala Lumpur with her husband, is wary of Prime Minister Scott Morrison's pledge to ease strict controls on overseas citizens returning home within weeks. She has already missed Christmas, her daughter's graduation and her in-laws' 90th birthdays.
"There are no details behind the announcement," Bradwell said, referring to plans unveiled last week to drop a cap on returning citizens and allow those who are vaccinated to serve seven days of quarantine at home instead of 14 days at a hotel.
"What does home quarantine involve? If you don't have a home to go to, can it be an Airbnb? There is also the added complication of [state] border closures. Most of our family is in Sydney but our daughter is in Melbourne. So, if we go home we are likely to be forced to make a choice between our parents and our daughter."
Bradwell doubts many overseas Australians will be able to get home for Christmas as uncertainty around the government's plans has made it difficult, if not impossible, to secure flights.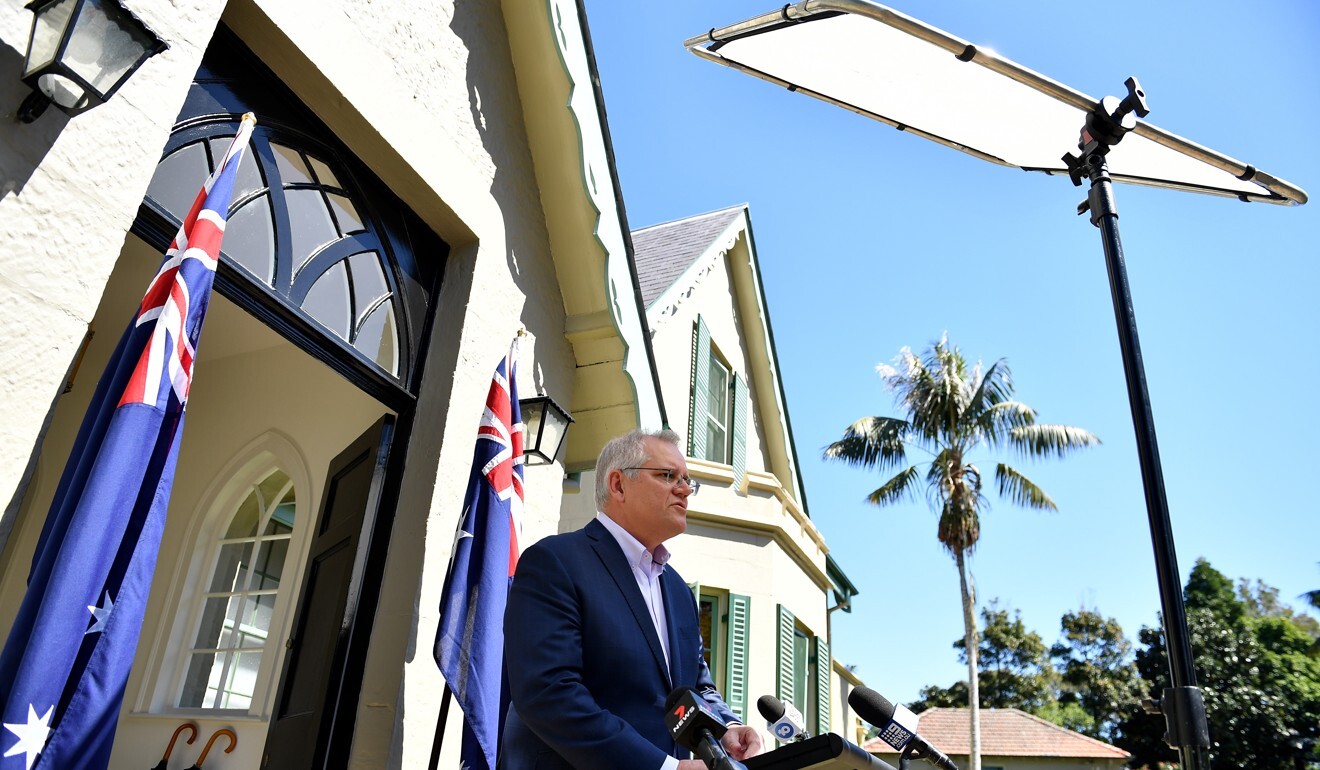 "Until the Australian government comes out with firm plans on schedules, quarantine arrangements [and so on], the airlines just can't change anything," she said.
"The few that are currently flying into Australia are losing so much on every flight they can't risk putting on more flights and getting crew [and so on] if they can't fly. I have zero faith that the Australian government will get the necessary plans in place in time."
Tens of thousands of Australians have been unable to return home during the
pandemic
due to strict caps on daily arrivals and sky-high airfares for the limited number of available seats. As of September, more than 45,000 overseas Australians were seeking government assistance to return home, according to figures collected by the Department of Foreign Affairs and Trade.
The tough border controls have resulted in countless stories of Australians being separated from their families and missing life events such as births, deaths, weddings and funerals.
In an interim decision in April, the UN Human Rights Committee called on the Australian government to "facilitate and ensure" the prompt repatriation of an Australian citizen who complained the border policy infringed on his
human rights
.
Morrison has insisted the decision to seal Australia's borders in March 2020, saved more than 30,000 lives, avoiding the mass deaths suffered by countries such as Britain and the
United States
. Australia, whose pandemic response has also included the world's longest lockdown – in its second-largest city Melbourne – has reported fewer than 1,400 Covid-19 deaths, one of the lowest per capita tolls in the world.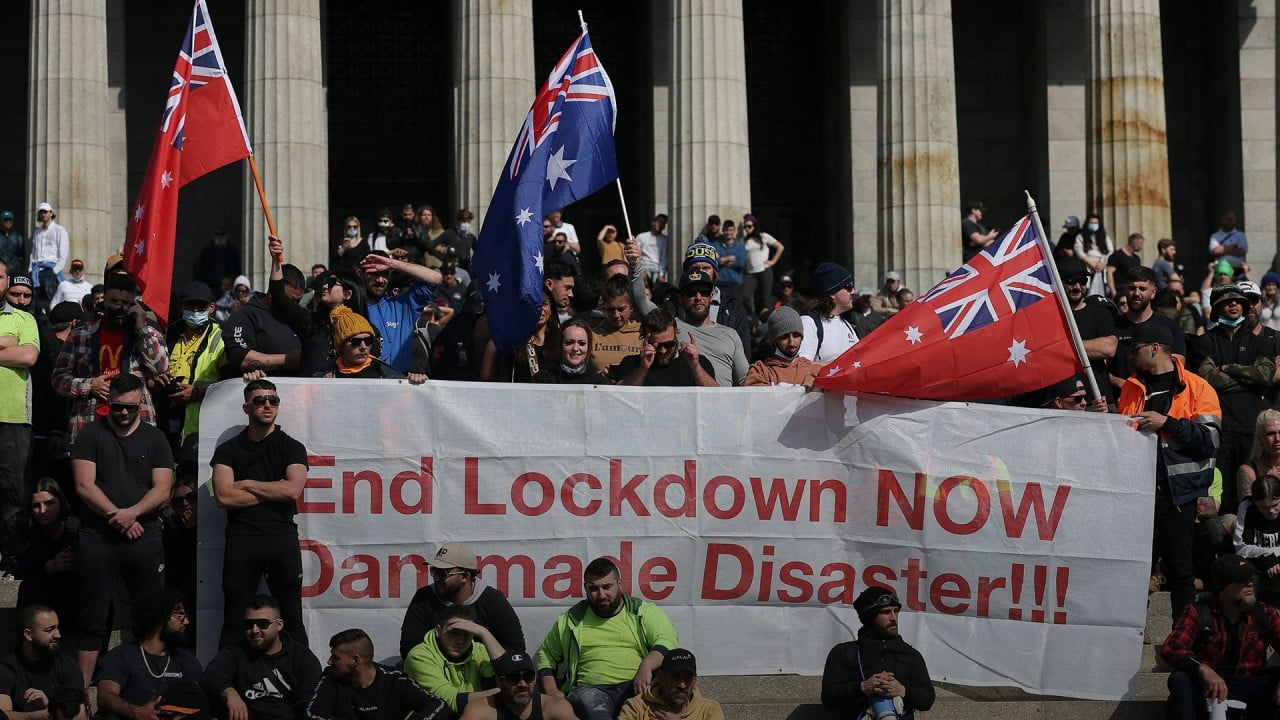 04:39
Australia sees Covid-19 vaccine mandate protests continue for third day in Melbourne
Australia sees Covid-19 vaccine mandate protests continue for third day in Melbourne
Under Australia's phased reopening, international travel is expected to resume once 80 per cent of Australians aged 16 and above are fully vaccinated, a threshold expected to be reached in November. The country's reopening will be uneven, however, with its eight states and territories operating on different schedules for rolling out vaccines and setting up home quarantine. Leaders of largely virus-free states such as Western Australia have clashed with Morrison over the country's reopening, vowing to stay closed until higher vaccination rates are reached. International borders will initially open for Australian citizens and permanent residents, followed by foreign students and skilled workers, with international tourists not expected to be permitted until 2022.
On Thursday, New South Wales, which contains Sydney, announced plans to exit more than 100 days of lockdown after hitting a vaccination target of 70 per cent for those aged 16 and over. The state's Premier Dominic Perrottet said non-essential shops, pubs and gyms would be allowed to reopen to limited numbers of vaccinated patrons from Monday under the initial phase of the state's reopening. The announcement came as the state reported 587 Covid-19 cases, while neighbouring Victoria recorded 1,638 infections.
Schools in New South Wales will begin returning on October 18, with vaccines mandatory for teachers and masks required for staff and high school students, state education minister Sarah Mitchell said.
The state plans a further relaxation of measures for vaccinated residents – such as scrapping mask mandates for offices – when the vaccination rate hits 80 per cent, expected by the end of the month. On December 1, it hopes to ease restrictions on venue capacities for offices and nightclubs.
Kym Bramley, a member of the Stranded Aussies Action Network advocacy group, said overseas Australians were looking towards the reopening of international borders in November with mixed emotions.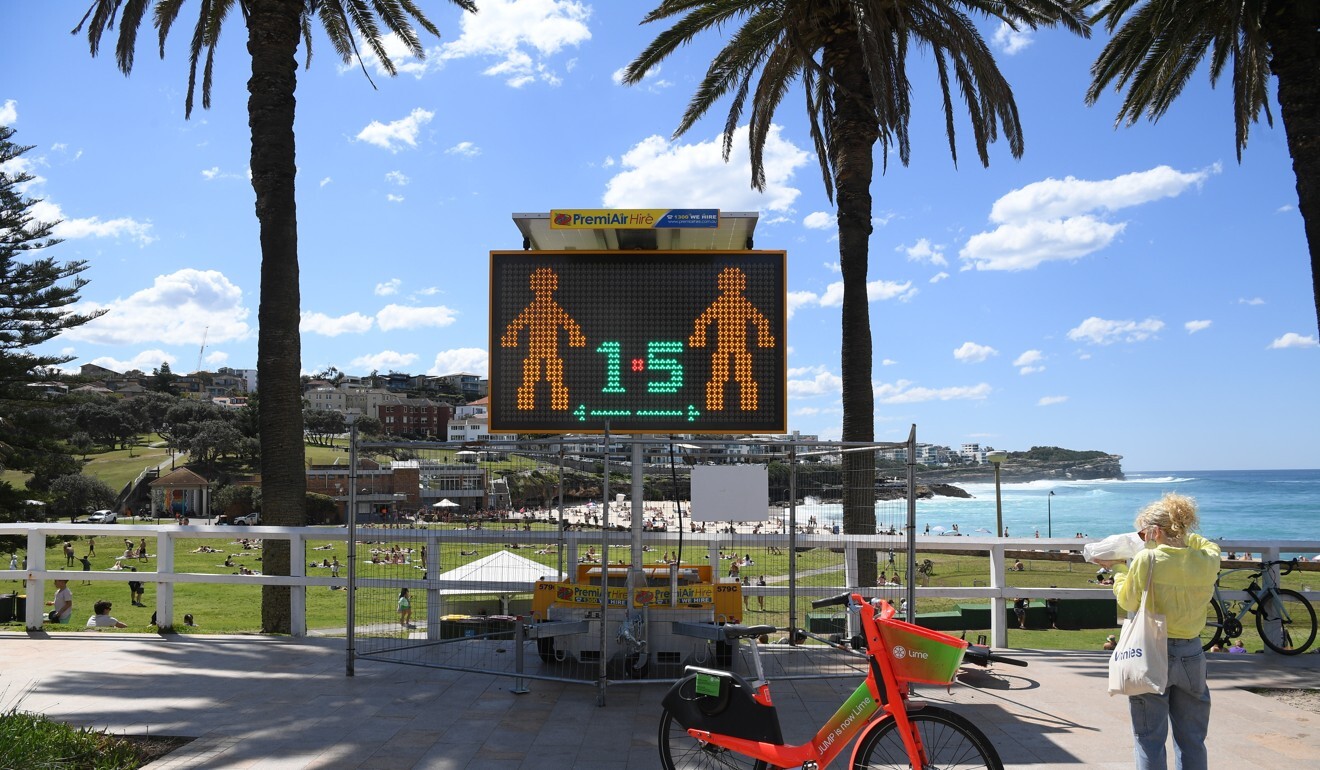 "This news is being met with a sense of relief, but also one of anxiety and trepidation," Bramley said. "This is related to previous announcements such as the promise of us all being able to return home for Christmas 2020, which never eventuated and 2021 has proven even more difficult for Australians overseas to return."
Bramley said there was concern many Australians would remain stranded due to uncertainty about how home quarantine would work and the use of unapproved vaccines in poorer countries.
The lack of specifics meant "many stranded Australians don't dare to hope the ordeal is over", she said.
Emma Gardner, who lives in Germany and has not visited Australia since May 2019, said she had booked flights on two different routes for January, but was unsure she would be able to get home due to uncertainty about the requirements for home quarantine.
"I want to wait for home quarantine to come in," she said. "I would love to get home by the start of summer but I think the end of summer is more realistic."
For Bradwell, even if a shift in the "Fortress Australia" mindset is on the horizon, any sense of relief is overshadowed by feelings of anger and abandonment.
"For me, I think the true colours of Australia have come to the surface during Covid," she said. "It is an insular, backward-looking country and I really struggle to see how this division will be healed."