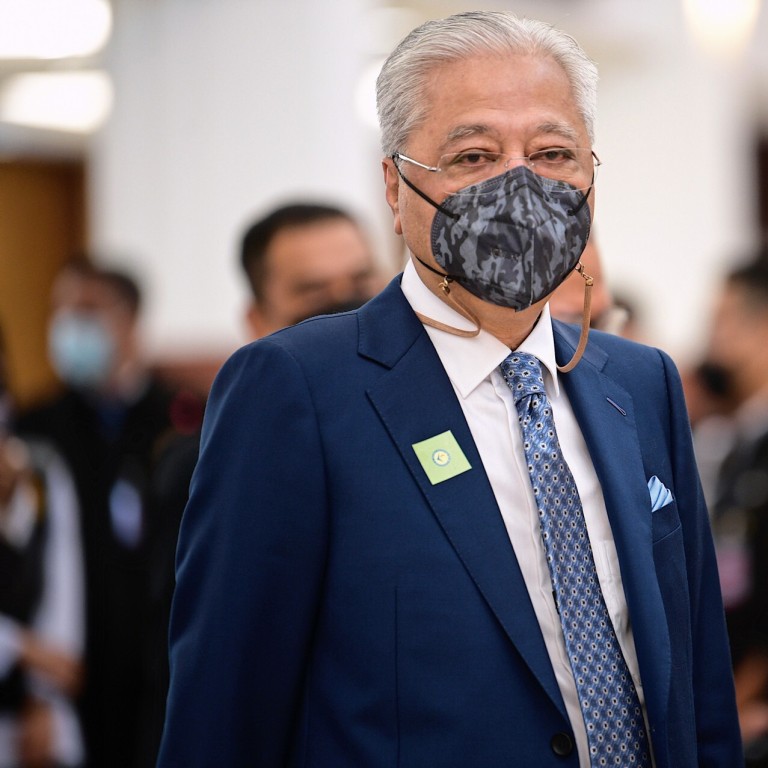 Malaysia joins Southeast Asia's 'living with Covid' push with restart of interstate, outbound travel
In a widely expected move, Prime Minister Ismail Sabri Yaakob announced the reopening of interstate borders and relaxed rules for overseas travel
Malaysia's borders remain largely shut to foreign visitors, though Ismail Sabri said a fuller reopening is under consideration amid rising vaccinations
Malaysia
will end a ban on interstate movement and relax outbound international travel for vaccinated residents starting Monday, Prime Minister Ismail Sabri Yaakob said, in a major reopening milestone as the country's adult Covid-19 vaccination rate reached 90 per cent.
The latest move by Malaysia, roiled by a disastrous surge in cases earlier this year, comes as neighbours such as
Singapore
, Indonesia and Thailand begin eyeing broader reopening of their economies and borders in the coming months.
Ismail Sabri
had been widely expected to announce the reopening of interstate travel in recent days, given the government's previous pledge to do so when the adult vaccination rate hit 90 per cent.
Residents, especially those living and working in urban areas such as Kuala Lumpur, Penang and Johor Bahru have for months called on authorities to relax curbs on interstate travel to visit family living in rural areas.
Travel across Malaysia's 13 states and three federal territories has largely been banned – except for certain permitted reasons – since January. Restrictions were lifted in December following an earlier series of lockdowns, but were reinstated as cases surged at the start of the year.
In a televised speech on Sunday afternoon, the prime minister said that the 90 per cent threshold had been met, though it would only be reflected in the country's official
Covid-19
website later in the day.
Malaysia is currently vaccinating its adolescents in stages, and the national inoculation rate stands at 64.9 per cent.
"With the achievement of almost 90 per cent of the adult population being vaccinated … I would like to announce that interstate travel will be allowed. This will begin on Monday," Ismail Sabri said, noting that this only applied to vaccinated residents.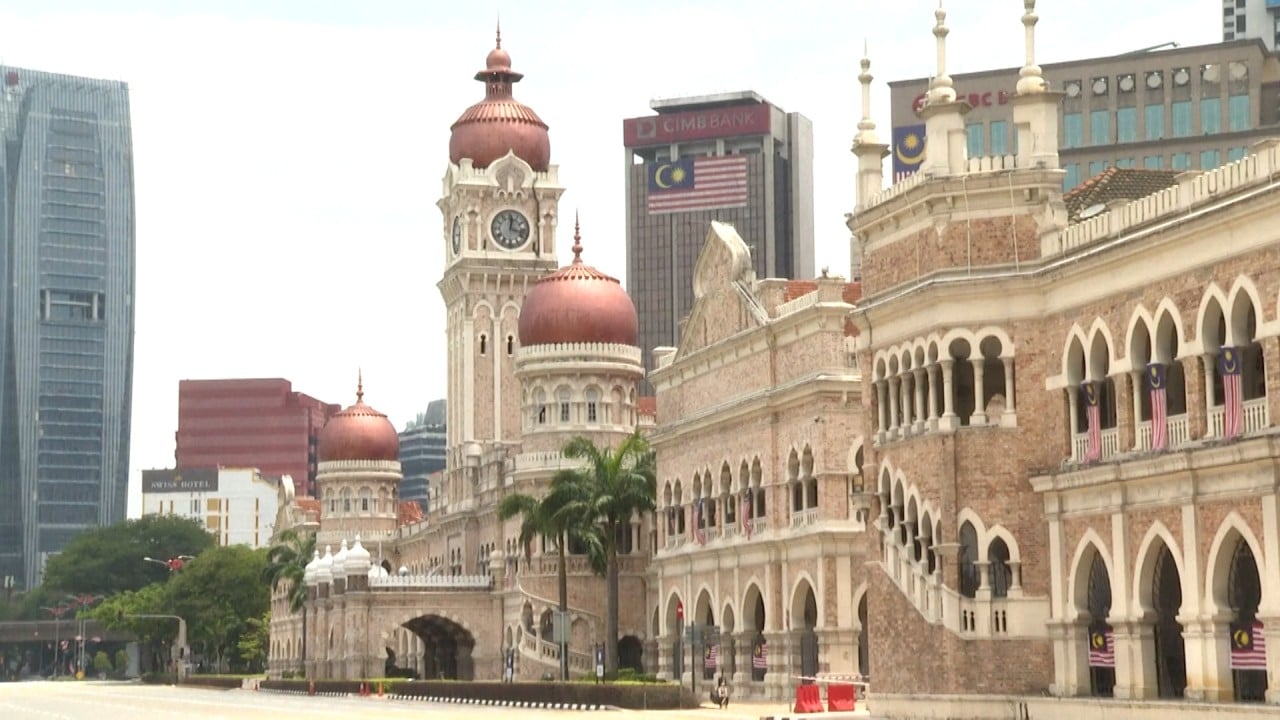 02:13
Malaysia eases Covid-19 rules as it seeks to boost inoculation with China's one-dose vaccine
Malaysia eases Covid-19 rules as it seeks to boost inoculation with China's one-dose vaccine
On international travel, he said vaccinated residents no longer needed to apply for a "MyTravelPass" permit from the immigration to go abroad.
The MyTravelPass requirement has largely restricted outbound travel except for official, business or emergency reasons.
With the relaxation, Ismail Sabri said vaccinated residents would be free to take overseas trips – including to perform Umrah pilgrimages in Mecca for Muslims.
These travellers will, however, still be required to undergo pre-departure and arrival polymerase chain reaction (PCR) tests before re-entering Malaysia and must quarantine for 14 days upon arriving in the country.
Malaysia, like much of the region, remains largely shut to international travellers, and Ismail Sabri said a fuller reopening of borders was currently being discussed by officials.
The easing of measures in Malaysia as the daily caseload continues to drop after rising steeply from June to August to a record of over 22,000. A majority of the country's 27,265 Covid-19 deaths occurred in the period after June after a Delta-fuelled surge overwhelmed the health care system.
Neighbouring Singapore, which is currently battling a less severe surge, on Saturday unveiled eight new vaccinated travel corridors with Western nations such as Britain, the United States and France which have begun treating Covid-19 as endemic.
In total, Singapore now has 11 such quarantine-free travel lanes.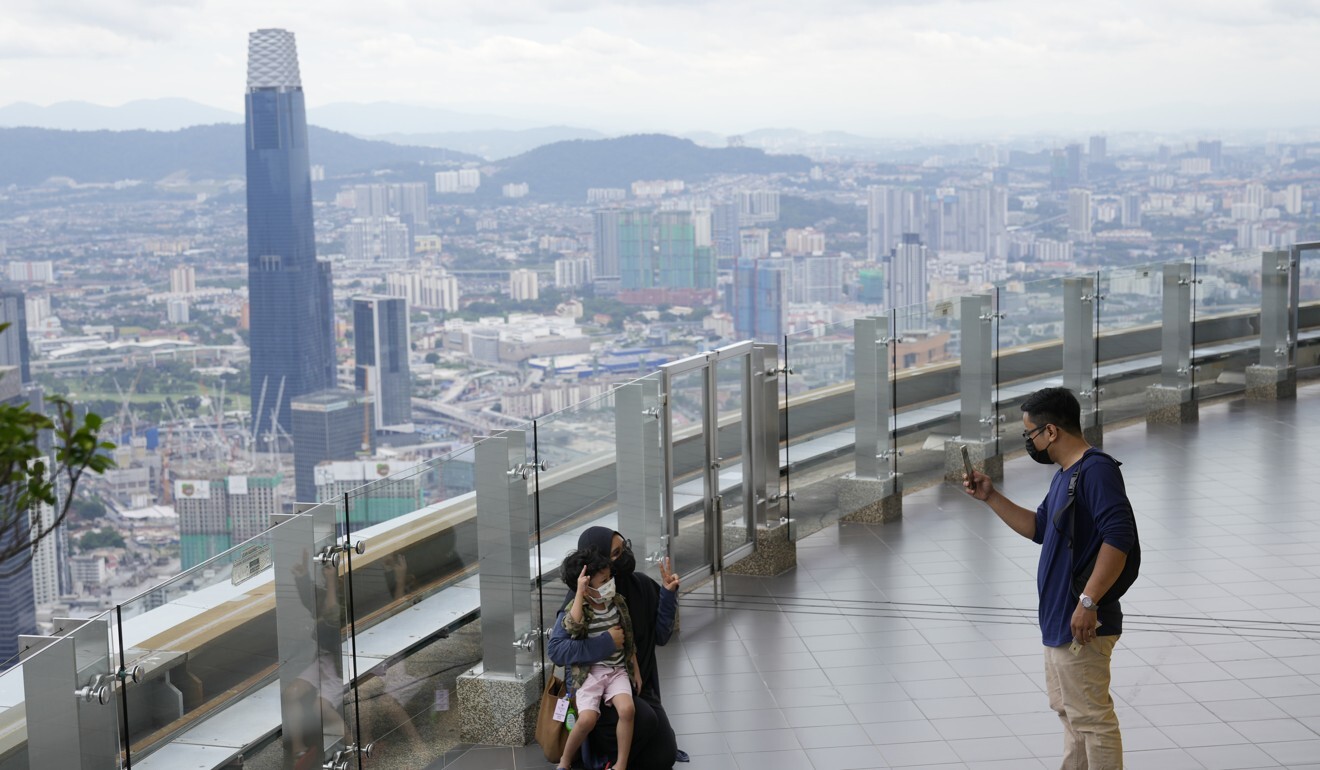 Thailand
on October 1 began allowing the operations of a variety of previously banned social activities and services, with theatres, gyms, nail salons and sports venues now allowed to function.
The government has said fully vaccinated travellers will need to quarantine for only seven days starting November, with those visiting 10 regions including Bangkok not required to isolate at all.
In
Indonesia
, President Joko Widodo's top lieutenant Luhut Pandjaitan this week said the tourist island of Bali will be reopened to some international travellers – with eight days of quarantine – starting October 14.
This article appeared in the South China Morning Post print edition as: Malaysia restarts interstate and outbound travel today for vaccinated residents