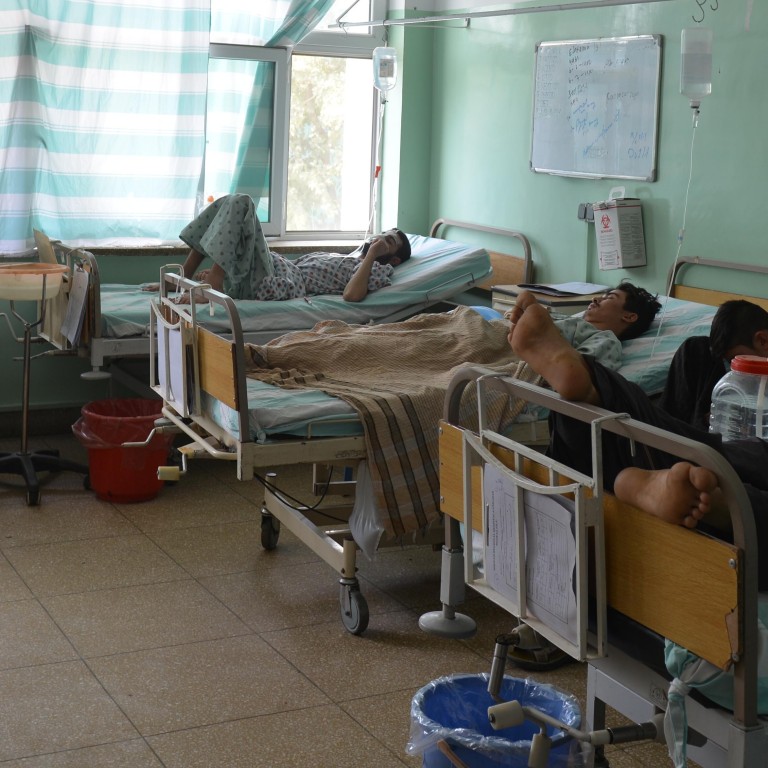 Afghanistan's running out of medicine, oxygen in hospitals with health sector facing 'dark future'
A survey of 940 public health facilities after the Taliban took power found two-thirds are short of medicine and can't pay staff
It also found a lack of oxygen as well as PPE for doctors, and medical workers that had not received a salary for the past four months
Close to two-thirds of public health facilities in Afghanistan are facing a shortage of medicine, while 63 per cent of their staff have not been paid for the past four months, a new survey has revealed.
"The lack of medicine, and the unpaid salaries, are alarming findings, and it clearly highlights that the future of the health sector is dark," the group's head of research Ezatullah Adib told This Week In Asia. "This survey was designed and implemented to derive a clear picture of the state of the health system, highlight its major deficiencies and make recommendations to avoid its collapse."
Although Afghanistan's understaffed and ill-equipped health system is reliant on donations, many agencies stopped supporting the country's facilities soon after the Taliban's return to power.
According to the World Health Organization, only 3 per cent of health facilities are fully operational, and two-thirds do not have the necessary basic care. On top of this, the World Bank's US$600 million Sehatmandi project – which was the main source of funding for more than 65 per cent of such facilities in Afghanistan – has been suspended.
The WHO noted last month that only 17 per cent of all Sehatmandi facilities are now fully functional, and this will affect the availability of basic and essential health care, as well as emergency responses, polio eradication, and Covid-19 vaccination efforts.
The Integrity Watch survey, which was conducted in 940 government-run public health facilities in 33 Afghan provinces last month, also revealed a shortage of oxygen supplies. On top of this, more than 19 per cent of the facilities do not have personal protective equipment kits for doctors to treat Covid-19 patients; and the low vaccination rate, with just 1.1 per cent of the population fully inoculated, may lead to another wave of the pandemic.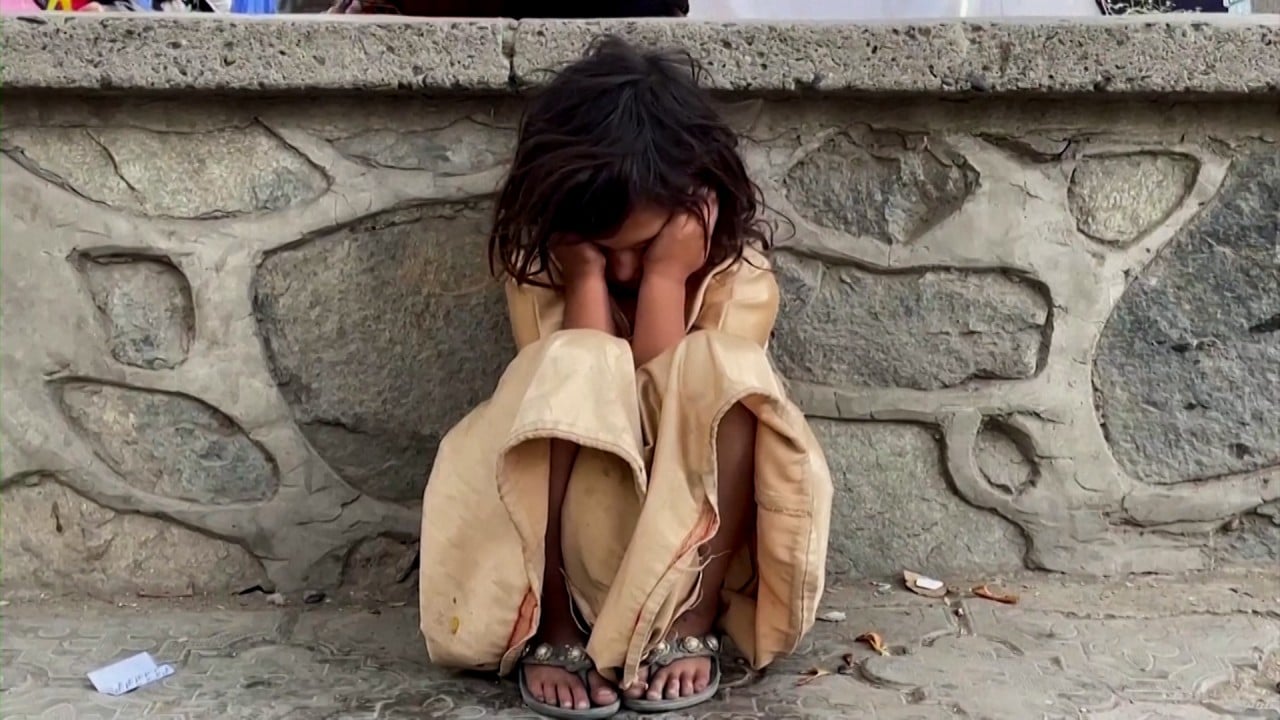 01:55
Thousands living in camps in Kabul plea for help as Afghanistan's humanitarian crisis grows
Thousands living in camps in Kabul plea for help as Afghanistan's humanitarian crisis grows
Afghanistan has 9.4 health professionals for every 10,000 people, but those figures are likely to have widened as many doctors in private hospitals have been retrenched due to a lack of funds to pay salaries.
Nazifa Nasry, who works in a private hospital in Kabul, said more than 20 per cent of their doctors and nurses had been asked to leave in the past two months.
Kandahar-based doctor Robina Wesa, who works in a private hospital, said health facilities in the country's rural areas were barely operational, and poor families living in far-off areas in the province had stopped coming to city hospitals for medical check-up because they don't have money.
"They don't have money to buy food, so a medical check-up is a luxury for them," she said.
The WHO, in an emergency report published last month, projected that half of all Afghan children under the age of five would face acute malnutrition this year, and added that extended disruptions to malnutrition care services would have "devastating" consequences.
Wesa said about 10 mothers had given birth to malnourished children in her hospital over the past month.
Although hospital beds and coronavirus laboratory testing capacity were already in short supply last year, the WHO recently noted that nine of the country's 37 hospitals treating Covid-19 patients have been closed, and "all aspects" of the country's pandemic response – from surveillance to testing and vaccination – have dropped off.
Former Afghan health minister Wahid Majrooh told This Week In Asia the health care system had slowed down in the final days of former president Ashraf Ghani's time in office.
While the Sehatmandi project's contract was extended for a year by the World Bank, it did not continue running in Afghanistan and was suspended when the government fell in August.
"Also, about 13 billion Afghani [US$150 million] from the country's discretionary funds was diverted to the military sector, and payments to NGOs were delayed by the previous regime in both June and July. Soon after the Taliban seized power, the NGOs stopped medical supplies to all health facilities," Majrooh said.
Previously, he said, there was an assurance by the government that the NGOs would receive payments even if they were delayed, but now there is no one to officially provide them with written assurances that they will be reimbursed.
The WHO has asked donors to immediately identify and operate a flexible mechanism to resume funding the country's most critical humanitarian needs, and continue the Sehatmandi project.
But according to the likes of the World Bank, the United States Agency for International Development (USAID) and the European Union, Majrooh said, it was currently not possible for them to channel their resources through government institutions as no decision had been made on recognising the Taliban administration.
Last month, the United Nations' top humanitarian official, Martin Griffiths, announced the release of US$45 million from an emergency fund to support Afghanistan's crumbling health care system, but Majrooh said the NGOs had still not received the money.
He also cautioned that the aid money might remain underutilised because the performance management office that previously monitored the package of health and hospital services provided by the Sehatmandi project had become dysfunctional.
This article appeared in the South China Morning Post print edition as: 'Dark future' as hospitals run out of medicine